NASA launches spacecraft to test asteroid defense concept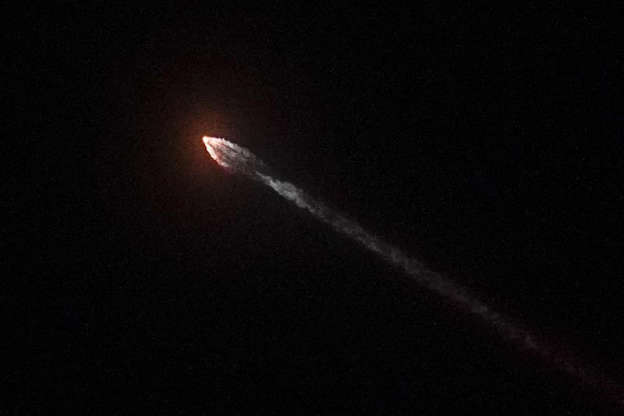 LOS ANGELES (AP) — NASA launched a spacecraft Tuesday night on a mission to smash into an asteroid and test whether it would be possible to knock a speeding space rock off course if one were to threaten Earth.
The DART spacecraft, short for Double Asteroid Redirection Test, lifted off from Vandenberg Space Force Base atop a SpaceX Falcon 9 rocket in a $330 million project with echoes of the Bruce Willis movie "Armageddon."
If all goes well, in September 2022 it will slam head-on into Dimorphos, an asteroid 525 feet (160 meters) across, at 15,000 mph (24,139 kph).
"This isn't going to destroy the asteroid. It's just going to give it a small nudge," said mission official Nancy Chabot of Johns Hopkins Applied Physics Laboratory, which is managing the project.
Dimorphos orbits a much larger asteroid called Didymos. The pair are no danger to Earth but offer scientists a way to measure the effectiveness of the collision.
Dimorphos completes one orbit of Didymos every 11 hours, 55 minutes. DART's goal is a crash that will slow Dimorphos down and cause it to fall closer toward the bigger asteroid, shaving 10 minutes off its orbit.
The change in the orbital period will be measured by telescopes on Earth. The minimum change for the mission to be considered a success is 73 seconds.
The DART technique could prove useful for altering the course of an asteroid years or decades before it bears down on Earth with the potential for catastrophe.
A small nudge "would add up to a big change in its future position, and then the asteroid and the Earth wouldn't be on a collision course," Chabot said.
Scientists constantly search for asteroids and plot their courses to determine whether they could hit the planet.
"Although there isn't a currently known asteroid that's on an impact course with the Earth, we do know that there is a large population of near-Earth asteroids out there," said Lindley Johnson, planetary defense officer at NASA. "The key to planetary defense is finding them well before they are an impact threat."
DART will take 10 months to reach the asteroid pair. The collision will occur about 6.8 million miles (11 million kilometers) from Earth.
Ten days beforehand, DART will release a tiny observation spacecraft supplied by the Italian space agency that will follow it.
DART will stream video until it is destroyed on impact. Three minutes later, the trailing craft will make images of the impact site and material that is ejected.
John Antczak, The Associated Press
Boy killed in Brampton fire called 911 to report that he was trapped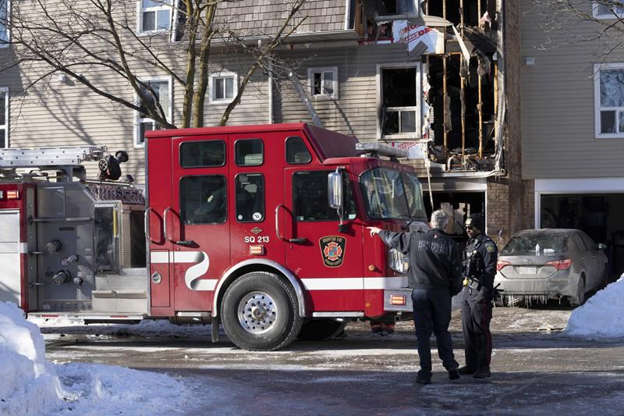 BRAMPTON, Ont. — The mayor of Brampton, Ont., says one of the three boys killed in a house fire Thursday called 911 to report the blaze, but firefighters couldn't get there in time to save the children.
Patrick Brown says the boy told the emergency dispatcher that he was stuck in the house.
Brown says it only took six minutes for fire trucks to reach the burning house, but by then, the home was fully engulfed in flames.
The boys, who have not been publicly named, but who were aged nine, 12, and 15, died after being taken to hospital.
The local fire department and Office of the Fire Marshal are investigating.
Peel Police Const. Akhil Mooken said Thursday that a mother left her home that morning to drop a younger child off at school, and returned to find the house engulfed in flames.
It's one of five fatal fires across Ontario that have together claimed 15 lives so far this month.
The Office of the Fire Marshal, which is tasked with investigating such fires in the province, said the numbers of both fatal fires and deaths have dipped compared to January of last year, but there are significantly more deaths than in January 2020.
This report by The Canadian Press was first published Jan. 21, 2022.
The Canadian Press
Alberta RCMP investigating after child found wandering on highway near St. Paul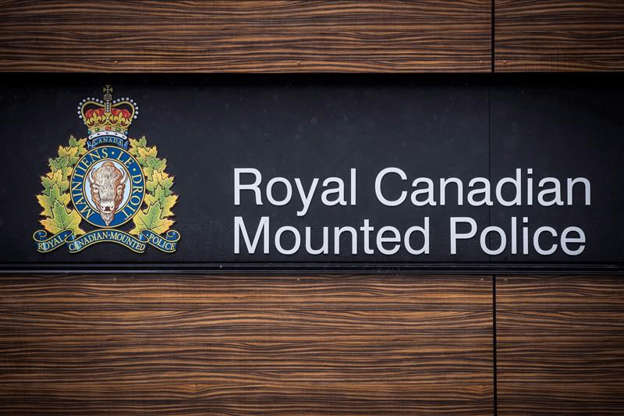 ST. PAUL, ALBERTA — Alberta RCMP say they are investigating after a child was found wandering on a highway near a town northeast of Edmonton earlier this week.
Police in St. Paul say in a news release that they received a report about the child at about 9:30 a.m. Tuesday.
They say a concerned motorist found the child on Highway 881 near Township Road 582 and brought the child to the RCMP detachment.
Police say they have started an investigation and are looking for dashcam footage from the area on Tuesday morning.
Earlier this week, St. Paul Education issued a statement on its website saying it was investigating after kindergarten student remained on a bus after it was returned to the driver's yard following morning drop off.
They say the child left the bus and found their way to a road in a rural area, where a concerned citizen intervened and took the child to the RCMP.
"Drivers are trained to do a mandatory walk through of their bus to ensure it is empty before leaving it," said the statement from board chairwoman Heather Starosielski and Glen Brodziak, superintendent of schools. "Our initial review indicates this was not done."
They said the driver has been removed from his duties pending an investigation.
The statement said schools also typically call home to confirm any student absences.
"Our normal procedure is for schools to start to make in-person phone calls at 8:45 a.m. each day beginning with the youngest children first," it said. "The delay in noting the absence was in part due to the large number of absences that day in the school as a result of several buses not running due to varying road conditions."
The statement said the school division is reviewing its transportation practices as well as its student absence reporting process.
"We will also fully co-operate should there be an RCMP investigation," it added.
They said they are thankful for the safe return of the child and the quick response from the concerned citizen.
Environment Canada shows the temperatures in the area hovered around -24 C on Tuesday.
This report by The Canadian Press was first published Jan. 21, 2022.
The Canadian Press