Musk says Tesla will build vehicle designed to be a robotaxi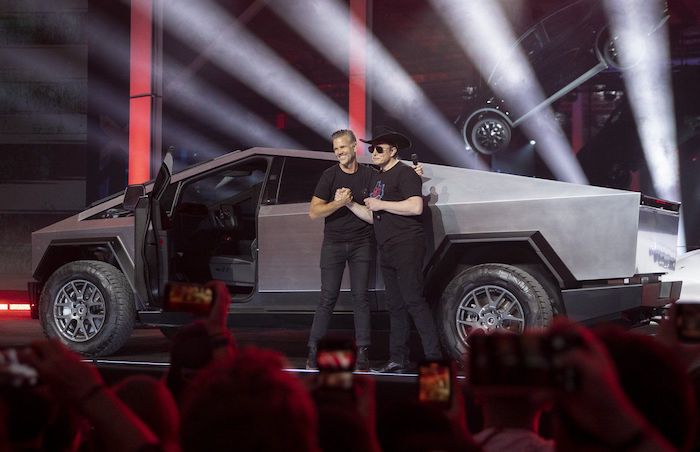 AUSTIN, Texas (AP) — Tesla will build a vehicle dedicated for use as a robotaxi, and it will start making three new vehicles next year, CEO Elon Musk told fans at a party celebrating the opening of a Texas factory.
Musk didn't give details of the robotaxi other than to say it will "look quite futuristic." He also said Tesla will start building the Cybertruck pickup at its new factory near Austin, Texas, next year. After that, it will start building a new Roadster and an electric semi, he said.
He made his remarks Thursday night at the "Cyber Rodeo at Giga Texas," an invitation-only party for thousands of guests at Tesla's new billion-dollar-plus factory.
As many as 15,000 people were expected to attend the private event hosted to mark the opening of the new factory in Travis County that also serves as the company's new headquarters following its move from California.
Musk said at the Thursday night event streamed live on YouTube that Tesla was delivering the first Model Y small SUVs built at the new factory, which he said can make a half million of the SUVs per year.
Tesla and Musk have often missed targets to start producing vehicles. In 2019, he promised a fleet of autonomous robotaxis would be on the road the following year, but the company's "Full Self-Driving" software is still being tested by selected Tesla owners on public roads.
The company is the largest maker of electric vehicles in the U.S. and the world.
Musk said this year will be about scaling up the Austin factory as well as a new one in Germany. He also said the company may start building a robot in 2023. "Next year there's going to be a massive wave of new products," he told the crowd Thursday night.
A county-issued permit said the event included interactive tours, food, alcohol and live entertainment. But the event was off-limits to the general public and the news media.
Musk has said the Austin-area plant will employ up to 10,000 workers.
Premier Smith urges PM Trudeau to talk Ethical Energy Security in meeting with US President Biden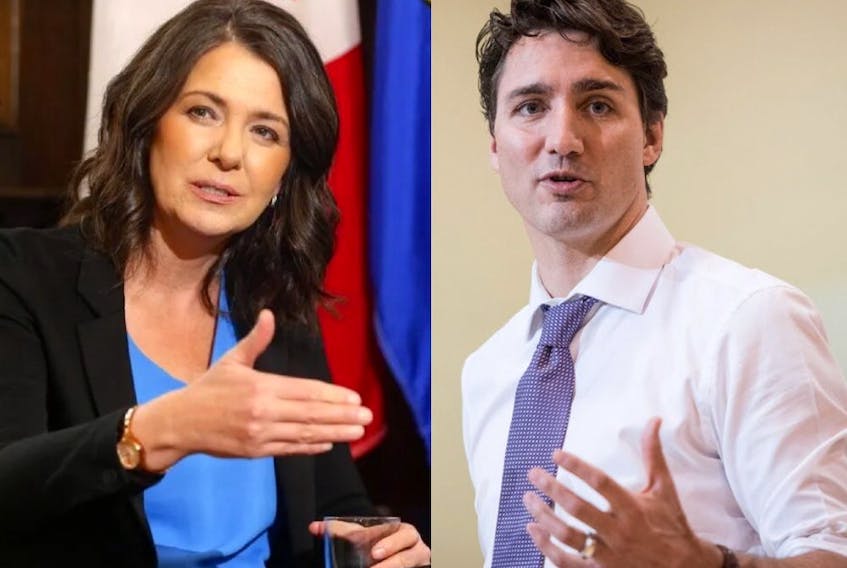 Dear Prime Minister Trudeau:
The arrival of President Joe Biden presents our nation with an opportunity of great significance. It is my request that the federal government uses its platform to focus on collaboration between the U.S. and Canada, highlighting the critical need for North American energy security.
We have a deep, long-standing relationship with the U.S. at both the federal and state levels, which is only growing in importance. In 2022, Alberta surpassed Ontario and Quebec as the largest provincial exporter of goods to the U.S. at $182.5 billion, with energy making up 85 per cent of exports to the United States. Alberta, by far, remains the single largest source of U.S. energy imports.
This economic reality, along with Russia's invasion of Ukraine, has highlighted that North American energy security must be a top priority for the Government of Canada. I urge you to raise the need for better collaboration between Canada and the U.S. to ensure the continued and enhanced supply of sustainable, affordable, and reliable energy to the U.S.
I recommend that the two governments work to fast-track energy projects in the name of economic security for our democratic partners, as committed to by Deputy Prime Minister Chrystia Freeland. A similar effort is needed in critical minerals as the world shifts to lower emitting sources of energy.
Alberta, through both government policy and industry action, is leading the way on reducing emissions and driving the transition to new sources of energy. New investments in the province are global flagships in clean energy and emissions reductions technology. For example, Pennsylvania's Air Products will create a world-scale net-zero hydrogen energy complex in Alberta, and Dow is advancing the world's first net-zero carbon emission integrated polyethylene complex at its existing site near Edmonton. It is also worth noting that Canada's oil sands operators have announced plans to spend $24 billion on emission-reduction projects by 2030 as part of their commitment to reach net zero by 2050. All of this amounts to a herculean effort undertaken by industry partners, and Alberta's government, to position ourselves as the foremost leader in emissions reduction and responsible energy production.
As you know, management of oil and gas methane emissions is one of this country's greatest climate success stories. Collaboration with the U.S. on methane emissions would both advance climate action, and address regulatory inconsistencies between the two countries. As of 2020, methane emissions from the upstream oil and gas sector in Western Canada have decreased by around 44 per cent from the 2014 baseline – ahead of our schedule of 45 percent by 2025. More evidence of Canada, and Alberta, leading the way.
Alberta is home to vast geological potential, an experienced, skilled, workforce, and has the necessary processing and transportation infrastructure in place to support a growing critical minerals sector. For example, technological advances to extract minerals from underground brine solutions are found throughout Alberta. These extraction technologies could result in a low emission, sustainable source of lithium to meet the demand of our emerging battery value-chain. We would encourage your government to work with the provinces, especially Alberta, on critical minerals and seize the opportunity to collaborate with the U.S. on enhancing North American supply chains.
As the owners and stewards of our world-class natural resources, any discussions involving energy security, natural resources, and trade must fully involve the provinces. I would be pleased to help assist you, and the federal government in advancing the work on North American energy security as well as developing the business cases to increase exports of clean Alberta energy, critical minerals and technologies to the U.S. As is only appropriate when discussing natural resources, and areas of exclusive provincial jurisdiction, I would also request that Premiers be invited to participate in a meeting with the President and his delegation.
I look forward to your response and welcome an opportunity to collaborate. We both agree that the world needs more Canada. It's imperative that in a time of such uncertainty, and unaffordability, that Alberta, and Canada profile ourselves as the preferred supplier of responsibly produced, ethical energy to the U.S., North America, and the world.
Alberta information commissioner to investigate Kearl tailings leak notifications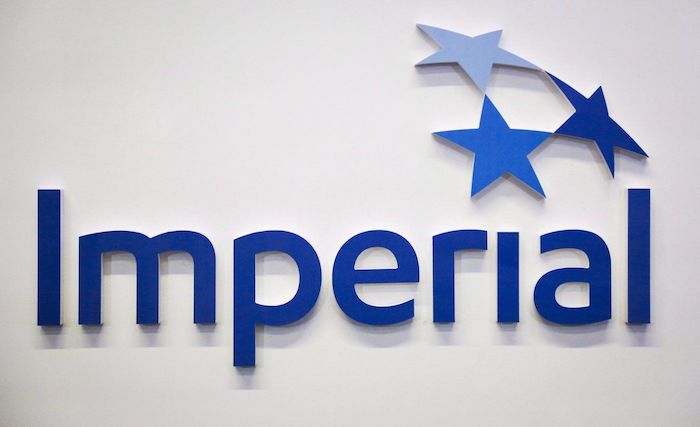 By Bob Weber in Edmonton
Alberta's information commissioner has started an investigation into how the province's energy regulator notified the public about tailings pond releases at Imperial Oil's Kearl mine.
"Information and Privacy Commissioner Diane McLeod has launched an investigation into the Alberta Energy Regulator concerning AER's consideration of the public interest override," said a news release Wednesday from the commissioner.
In the release, McLeod said the probe is to examine whether the regulator had a duty to release information about risks to the environment, public health or a group of people.
"Did AER have a duty … to disclose information that is clearly in the public interest?" the release asks.
The investigation could also be expanded to include "any other implicated public body," it says.
The probe stems from two releases of toxic oilsands tailings water from the Kearl mine north of Fort McMurray, Alta.
The first release was spotted and reported in May as discoloured water near a tailings pond. It was found to be tailings seepage, but no further updates were provided to area First Nations until February, when it was disclosed to the public and federal and provincial environment ministers, along with a second release of 5.3 million litres of tailings.
Area First Nations were furious about the fact their members harvested in the area for nine months without being told of possible contamination. The government of the Northwest Territories said the silence violated a bilateral agreement it has with Alberta.
On Monday, Indigenous leaders from communities downstream of the mine up to the Beaufort Sea condemned what they called "failures on the management of tailings ponds, including the recent tailings leak from the Imperial Oil Kearl project."
On Wednesday, Prime Minister Justin Trudeau also criticized the delayed response.
"We need to understand why the company and the regulator were so slow to notify," he said in response to a question from N.W.T. MP Michael McLeod in the House of Commons.
Alberta Premier Danielle Smith has said the onus was on Imperial Oil to disclose the releases. She called for "radical transparency" from oilsands operators.
Federal Environment Steven Guilbeault has said reform is necessary to ensure it never happens again. The federal and provincial governments have said they are assembling a working group to improve environmental communications in the oilsands.
The investigation was requested by Drew Yewchuk, a law student at the University of British Columbia and staff lawyer at the University of Calgary's Public Interest Law Clinic.
"I'm happy to see this going ahead," he said.
In a post on a blog that concerns Alberta legal issues, Yewchuk wrote the Freedom of Information and Protection of Privacy Act contains a section that obliges public bodies to disclose information about risks of significant harms to the environment or human health and safety.
"All of those requirements appear to have been met in this case," Yewchuk wrote. "So why did the AER not warn the affected communities and the public until the problem literally overflowed, and even then chose to provide very little information?"
Yewchuk also noted the legislation contains protection for whistleblowers.
He said this is the first time the commissioner has investigated whether a public body should have released public-interest information on its own, without having been asked for it.
Information commissioner investigations can take months, if not years.
"I'm hoping this will get some prioritization," Yewchuk said.
McLeod said no further details will be available on the investigation, including a timeline for its completion.
"A public investigation report may be issued upon conclusion of the investigation," the release from her office said.
This report by The Canadian Press was first published March 22, 2023.