Musk says Tesla will build vehicle designed to be a robotaxi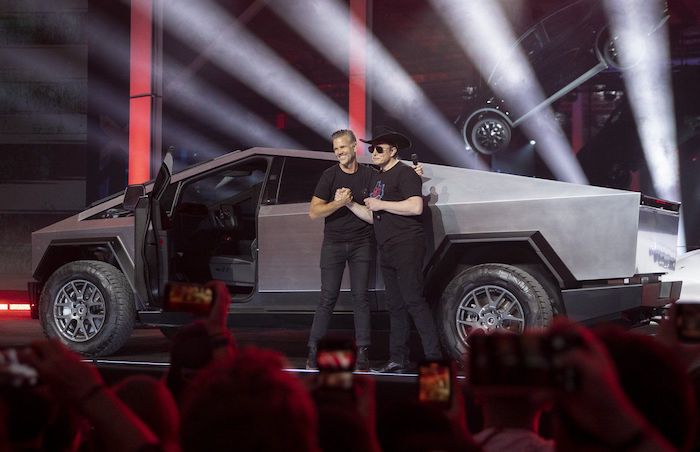 AUSTIN, Texas (AP) — Tesla will build a vehicle dedicated for use as a robotaxi, and it will start making three new vehicles next year, CEO Elon Musk told fans at a party celebrating the opening of a Texas factory.
Musk didn't give details of the robotaxi other than to say it will "look quite futuristic." He also said Tesla will start building the Cybertruck pickup at its new factory near Austin, Texas, next year. After that, it will start building a new Roadster and an electric semi, he said.
He made his remarks Thursday night at the "Cyber Rodeo at Giga Texas," an invitation-only party for thousands of guests at Tesla's new billion-dollar-plus factory.
As many as 15,000 people were expected to attend the private event hosted to mark the opening of the new factory in Travis County that also serves as the company's new headquarters following its move from California.
Musk said at the Thursday night event streamed live on YouTube that Tesla was delivering the first Model Y small SUVs built at the new factory, which he said can make a half million of the SUVs per year.
Tesla and Musk have often missed targets to start producing vehicles. In 2019, he promised a fleet of autonomous robotaxis would be on the road the following year, but the company's "Full Self-Driving" software is still being tested by selected Tesla owners on public roads.
The company is the largest maker of electric vehicles in the U.S. and the world.
Musk said this year will be about scaling up the Austin factory as well as a new one in Germany. He also said the company may start building a robot in 2023. "Next year there's going to be a massive wave of new products," he told the crowd Thursday night.
A county-issued permit said the event included interactive tours, food, alcohol and live entertainment. But the event was off-limits to the general public and the news media.
Musk has said the Austin-area plant will employ up to 10,000 workers.
Oil and gas drilling sector expects activity to pick up in 2023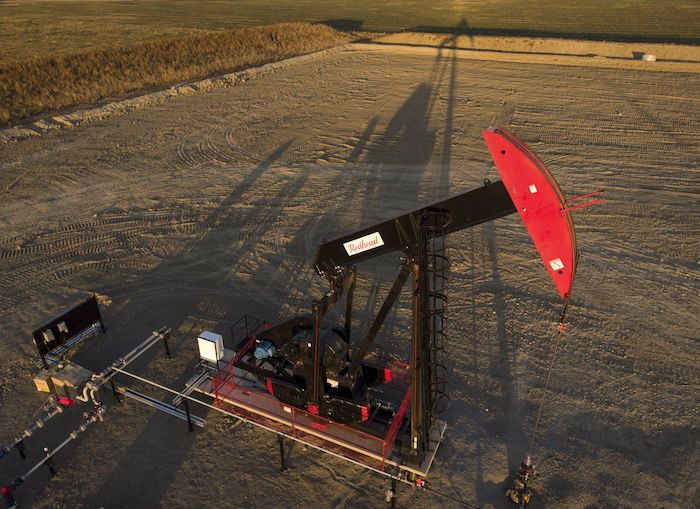 Calgary – The organization representing Canada's oil and gas drilling sector says it expects more activity in 2023.
The Canadian Association of Energy Contractors (CAOEC) says it expects 6,409 wells to be drilled in Canada in 2023, an approximately 15 per cent increase from 2022.
The CAOEC predicts 42,350 people will be employed directly and indirectly by the drilling sector in 2023, an increase of more than 5,400 jobs year-over-year.
The industry group says it expects a boost next year from the completion of the Trans Mountain pipeline expansion and the Coastal GasLink project, both of which will increase Canadian oil and gas capacity.
It says the energy transition is also creating opportunity for drillers in areas such as helium, carbon capture utilization and storage, in-situ hydrogen, and mineral extraction from oilfield brines.
The group says labour recruitment and retention remain a challenge to overcome in the energy industry.
This report by The Canadian Press was first published Nov. 23, 2022.
Did the Environment Minister announce the end of Alberta's Oil and Gas Industry at COP 27?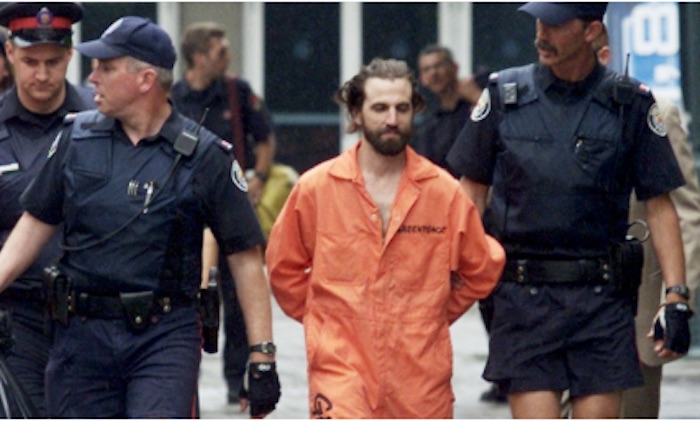 Steven Guilbeault (center) arrested after climbing the CN Tower for a Greenpeace protest on July 16, 2001.
PHOTO BY AARON HARRIS/THE CANADIAN PRESS
News Release From the Alberta Institute
Stop The Federal Cap On Oil And Gas
This week, Environment and Climate Change Minister, Steven Guilbeault, effectively announced the end of Alberta's oil and gas industry.
In Egypt, at COP27, he announced that his government will cap oil and gas sector emissions from the end of next year, and work to reduce them after that.
Remember, even Justin Trudeau said that no country would find 173 billion barrels of oil in the ground and just leave them there.
But that, of course, was before he was Prime Minister.
Radical environmental activist Steven Guilbeault does believe we should leave 173 billion barrels of oil in the ground.
Now, yes, technically, he said he would cap and reduce emissions, not oil and gas production, and some energy companies are confident they can find efficiencies to allow them to continue producing some oil and gas without increasing emissions.
But anyone who's been in the game long enough has seen the goalposts moved often enough to recognize another goalpost shifting when they see it, and that's exactly what happened today.
How so?
Well, you would think Minister Guilbeault's friends in the eco-activist industry – the same people who just a few years ago were calling for this cap on emissions – would be happy about this week's announcement, wouldn't you?
But no, these same people who were calling for exactly this policy just a few years ago actually attacked his announcement.
They think that this week's announcement – the policy they were calling for until recently – is woefully inadequate.
They now want, you guessed it, a cap on production.
They don't actually care about the level of carbon emissions, they don't actually care whether emissions go down, they want the amount of oil and gas producedto go down.
This, fellow Albertans, is what Alberta is up against.
The radical eco-activist environmental movement doesn't want Alberta's oil and gas industry to be more environmentally friendly, they want Alberta's oil and gas industry to die.
Meanwhile, having shifted the goalposts a dozen times already – the federal government's environmental policies are as close to a complete ban on oil and gas as you can get, without actually banning it.
One more goalpost shift, and it will be an outright ban.
The environmental groups are pushing for that last final goalpost shift.
And Albertans are just supposed to trust the federal government that, despite all the previous times they shifted the goalposts, this time they definitely won't.
The time to stand up for Alberta, and stand up for Albertans is now.
If we don't do so right now, it might be too late.
In the 1980s, Alberta Premier, Peter Lougheed, fought for – and won – an amendment to the Canadian Constitution – Section 92A – that gave Alberta (and the other Provinces) the exclusive right to explore, develop, conserve, and manage their natural resources.
This amendment made clear that these resources belonged to the Provinces, not the federal government, and Alberta would not have signed on to the Constitution had that clause not been included.
Justin Trudeau and Steven Guilbeault do not believe in that clause in the Canadian Constitution.
They have already ignored it many times, and intend to continue to ignore it.
Justin Trudeau's view is that Alberta can do whatever we want with our resources… as long as whatever we want to do is exactly what the federal government wants us to do.
And the federal Minister of Environment and Climate Change's view is that we should leave them in the ground – all of them.
Enough is enough.
Now is the time for every Albertan – and the Alberta government – to stand up to the federal government.
If you agree, please join our campaign to stop the federal cap on oil and gas:
Please also consider forwarding this email to your friends, family, colleagues, and every Canadian.
Regards,
The Alberta Institute Team