Mitchell throws for over 300 yards for Stampeders in 30-23 win over winless Elks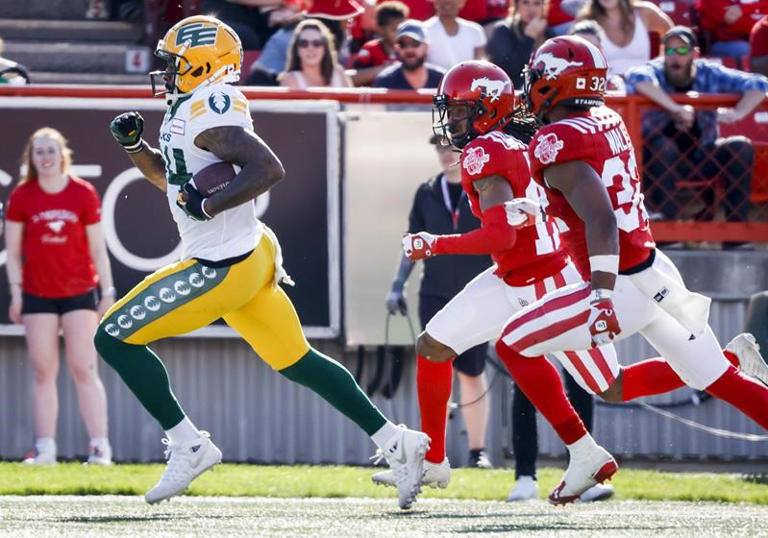 CALGARY — Quarterback Bo Levi Mitchell validated a late decision to play and Malik Henry overcame a couple early gaffes with the go-ahead touchdown for the Calgary Stampeders in a 30-23 win over the visiting Edmonton Elks on Saturday.
Mitchell, a game-time decision to start because of a sore foot, threw for 321 yards and a touchdown in his 150th career CFL start. The 32-year-old Texan completed 21 of his 28 pass attempts.
Calgary head coach Dave Dickenson had made the decision to start backup Jake Maier until Mitchell indicated Saturday afternoon the taping of his foot made it feel secure enough for him to play.
"I talked to Dave and said 'meet me on the field and see how it feels,' and it felt good enough to move around the pocket," Mitchell said. "I don't think I was running full speed at all. I was thankful for Dave having that trust in me."
Said Dickenson: "I could see in his eyes he was fired up to play and felt confident in it so I went with him. If you have a sore foot and can still move around like that, I think that's a good thing."
Ka'Deem Carey and Tommy Stevens scored rushing touchdowns in addition to Henry's touchdown catch for Calgary (3-0) in front of an announced 22,739 at McMahon Stadium.
Henry compiled 173 receiving yards on six catches in the game, including a 46-yard grab. He also fumbled the ball away and incurred an offside penalty in the first half.
So taking a 28-yard pass from Mitchell and sprinting to plant his foot in the corner of the end-zone for a touchdown in the last minute of the third quarter felt like redemption.
"I needed that. The fumble early on made me angry," Henry said. "Teammates told me to stay in the game. Came back in the second half and made a couple plays."
Calgary's René Paredes kicked field goals from 46, 28 and 35 yards and added three points in converts.
Kai Locksley scored a short-yardage rushing touchdown and Emmanuel Arceneaux had a touchdown catch for Edmonton (0-3).
In his first start against the team that gave him his start in the league, Elks quarterback Nick Arbuckle was 20-for-31 in passing for 225 yards and one touchdown throw. He was intercepted once.
Arbuckle spent his first two seasons with the Stampeders in 2018 and 2019. He went 4-3 in the latter season when Mitchell was injured.
Sergio Castillo kicked a pair of 46-yard field goals and another from 47 yards. Matt Mengel scored a 60-yard punt single in the first of four meetings this season between the CFL's Alberta clubs.
Calgary and Edmonton haven't played four games against each other in a single season since 2012. The Stampeders face the Elks again in Edmonton after their upcoming bye week.
"I love it. I love the fact that you're getting to go against a team that's as well coached as they are, that knows how to win as well as they (do) because that makes you a better football team," Elks head coach Chris Jones said. "You have to show up and play top-shelf ball all the time.
"We got a lead and couldn't protect a lead due to a bunch of factors. All three phases in the second half did not play very well."
The Stampeders trailed at halftime for a third straight game, but three points down was the smallest deficit of the three.
Calgary linebacker Cameron Judge intercepted an Arbuckle pass intended for Kenny Lawler to put the ball on the 38-yard line with less than a minute remaining in the third quarter.
Mitchell's throw to Henry on the next play gave the Stampeders the lead for the first time in the game.
In addition to Judge's pick, defensive end Shawn Lemon contributed a pair of sacks and a pass knockdown in the third quarter that ended 20-17 in favour of Calgary.
Paredes padded the Stampeders' lead to 23-17 with a 35-yard field goal to start the fourth quarter, but Castillo responded with a 46-yarder to keep the Elks within range.
Stevens, Calgary's third-string quarterback behind Mitchell and Maier, scored his first CFL touchdown on a one-yard effort with two minutes remaining in the game, after Edmonton's defence denied Stevens from the same distance on the previous play.
The Elks trailed by a converted touchdown following Castillo's 47-yard field goal with 33 seconds to play in the game. Edmonton's attempt to recover an onside kick was foiled by Kamar Jorden grabbing the ball first.
The Elks led 13-3 with two minutes remaining in the first half on Arceneaux's 33-yard catch and run to the end zone, and a Castillo convert.
But Calgary quickly countered with a six-play drive highlighted by Mitchell's throws of 24 and 37 yards to Reggie Begelton. Carey capped the march with a three-yard dash to the end zone.
Edmonton's Deon Lacey knocked the ball out of Henry's hands for Thomas Costigan to recover on the Elks' 52-yard line midway through the opening quarter. The visitors didn't convert the turnover into points, however.
Dionte Ruffin's pass interference penalty on Arbuckle's throw to Lawler in the end zone put the Elks on the one-yard line during their opening drive of the game. Locksley scored on the short-yardage plunge for a 6-0 visitors lead.
Calgary's defence denied Edmonton's two-point convert attempt. The Elks are in Hamilton on Friday to take on the Tiger-Cats.
This report by The Canadian Press was first published June 25, 2022.
Donna Spencer, The Canadian Press
Judge sides with Enbridge Inc. in Michigan's latest effort to halt Line 5 pipeline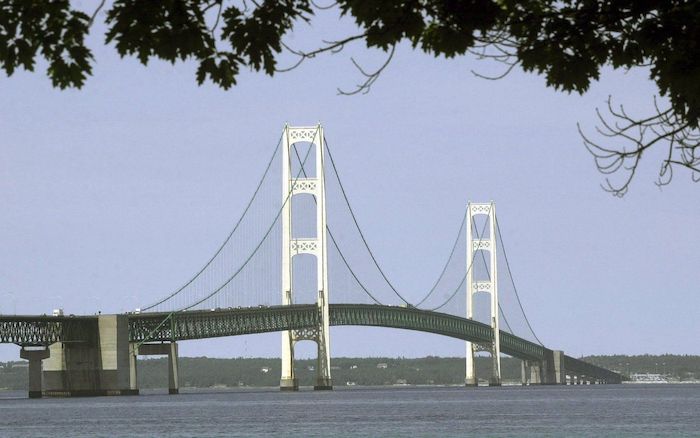 A judge in Michigan has ruled in favour of Enbridge Inc. in the company's long-running dispute with the state over the Line 5 cross-border pipeline.
In her ruling, Judge Janet Neff says the case belongs in federal court — a blow to Michigan Gov. Gretchen Whitmer's bid to shut down the pipeline.
It's the second time in nine months that Neff has sided with Enbridge on the question of jurisdiction.
Whitmer has been trying since November 2020 to shut down Line 5 for fear of a spill in the Straits of Mackinac, where the pipeline crosses the Great Lakes.
Proponents, including Canada's federal government, call Line 5 a vital and indispensable source of energy for Ontario, Quebec and several Midwestern states.
Environmental activists fear an anchor strike or technical failure could trigger a catastrophe in one of the area's most important watersheds.
This report by The Canadian Press was first published Aug. 18, 2022.
Reports: Flames closing in on signing UFA forward Nazem Kadri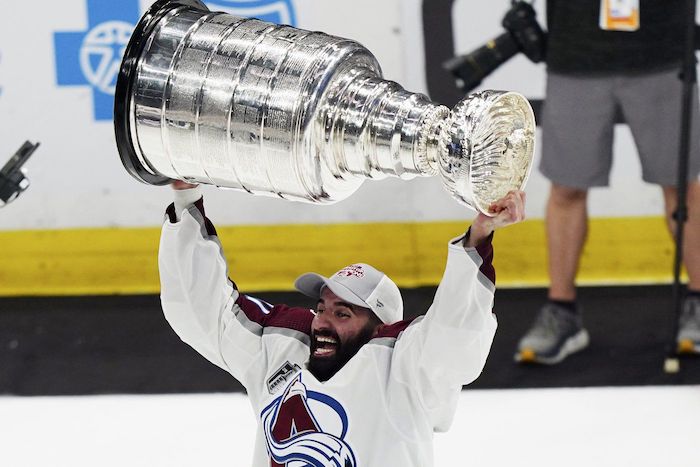 The Calgary Flames are closing in on a deal to sign unrestricted free agent Nazem Kadri, according to multiple media reports.
Sportsnet reported the deal is for seven years at US$7 million per season.
The Flames, according to Sportsnet and TSN, are moving forward Sean Monahan to the Montreal Canadiens to create salary cap space for Kadri's contract. Details of that trade have not been released.
The 32-year-old Kadri was one of the biggest names available in free agency after an All-Star season with Colorado that ended with the Avalanche winning the Stanley Cup.
Kadri had 87 points (28 goals, 59 assists) in 71 games for the Avalanche in 2021-22.
He added 15 points (seven goals, eight assists) in 16 playoff games, including the overtime winner in Game 4 of the Stanley Cup final against Tampa Bay. That was his return to action after being injured in Game 3 of the Western Conference final after being hit from behind by Edmonton forward Evander Kane.
Kadri's signing would be the latest chapter of a chaotic off-season for the Flames.
Calgary lost leading scorer and Hart Trophy candidate Johnny Gaudreau to the Columbus Blue Jackets early in free agency, then was informed that star forward Matt Tkachuk would not sign a contract extension after the upcoming season.
The Flames dealt Tkachuk to Florida for a package that included forward Jonathan Huberdeau, who had 115 points last season, and defenceman Mackenzie Weegar.
The Flames then locked up Huberdeau long-term with an eight-year, US$84-million contract extension.
Monahan, selected sixth overall by the Flames in the 2013 NHL Entry Draft, has played nine seasons in Calgary. The three-time 30-goal scorer tallied just eight goals and 15 assists for 23 points in 65 games last season.
This report by The Canadian Press was first published Aug. 18, 222.