Minority Liberal government survives second of three confidence votes on budget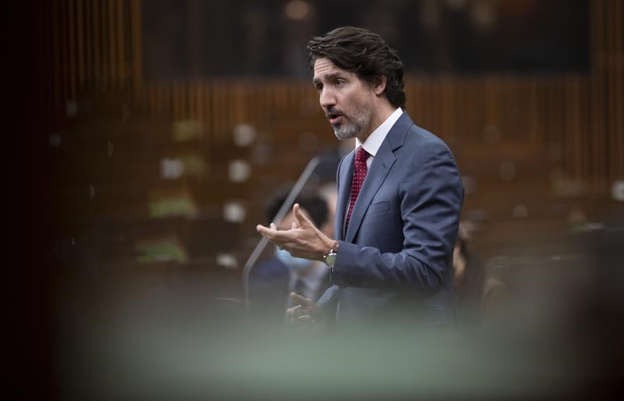 OTTAWA — Justin Trudeau's minority Liberal government has survived the second of three confidence votes on the massive federal budget.
A Conservative amendment was defeated by a vote of 213-120, with Liberals, Bloc Quebecois, New Democrat and Green MPs all voting against it.The amendment called for the budget to be revised because, the Conservatives claimed, it will add "over half a trillion dollars in new debt that can only be paid through higher job-killing taxes," including more than $100 billion in new spending that the Conservatives dubbed "a re-election fund."

On Wednesday, a Bloc Quebecois sub-amendment was also easily defeated.

The government had informed opposition parties that it would consider both votes to be matters of confidence, meaning the government would fall if either of them passed.

A third opportunity to pass judgment on the budget comes Monday, when the House of Commons will vote on the main motion to approve the government's general budgetary policy.

NDP Leader Jagmeet Singh has promised that his party will prop up the minority government on all budget votes to avoid triggering an election in the midst of a deadly third wave of COVID-19.

This report by The Canadian Press was first published April 22, 2021.

The Canadian Press
Emergency of Under-Treatment – Panel of 8 prominent doctors and scientists say earlier treatment is the only way out of health emergency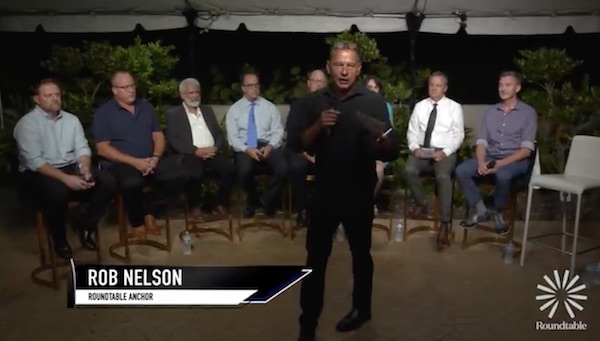 In this video, panelists Dr. Pierre Kory, Dr. Ryan Cole, Dr. Brian Tyson, Dr. Richard Urso, Dr. Robert Malone, Dr. Heather Gessling, D. Brian McDonald, and Dr. John Littell discuss "Kids and covid", "covid vaccines", "variants", and "your immune system". They also discus the controversy around Ivermectin and why that drug has not been approved to fight covid.
Most importantly, all 8 panelists call for the adoption of early treatment to turn covid from the terrible killer virus we now know, into one that even many of the most vulnerable can expect to survive.
Watch this remarkable discussion to learn why covid is NOT a "Pandemic of the Unvaccinated", but an "EMERGENCY of Under-Treatment".
Roundtable Media was launched in June, 2021 by Brock Pierce, James Heckman and David Bailey. The Digital Media and Bitcoin Pioneers are setting out to finance and distribute the work of hundreds of the world's top journalists, activists and news producers. Click here for more information about the Roundtable Media venture.
This discussion was moderated by Rob Nelson, a former Executive Producer/Anchor with ABC, FOX, UPN, E! and A&E. Click here to see the biography of Rob Nelson, as well as the principle members of Rountable Media.
NewsAlert: Pfizer officially requests Health Canada approval for kids' COVID-19 shot
OTTAWA — Pfizer has asked Health Canada to approve the first COVID-19 vaccine for children aged five to 11 years old.
As soon as the regulator gives the green light, providers will be able to start offering the COVID-19 shot to kids, though new child-sized doses might need to be procured.
The doses are about one-third the size given to adults and teens age 12 and up.
The vaccine was developed in partnership with Germany's BioNTech and is now marketed under the brand name Comirnaty. It was authorized for people at least 16 years old last December, and for kids between 12 and 15 in May.
Pfizer already submitted clinical trial data for its child-sized dose to Health Canada at the beginning of the month, and made a formal request for approval to the U.S. Food and Drug Administration last week.
The Pfizer-BioNTech vaccine has also been tested on children as young as six months old. Topline data for children under five years old is expected as soon as the end of the year. More Coming.
Laura Osman, The Canadian Press