Minister urged to press Jamaica over wage deductions of migrant workers in Canada
OTTAWA — The federal labour minister was advised to fire back at a Carribean country late last year ahead of a planned meeting to discuss changes to how much temporary foreign workers in Canada were expected to pay back to their home countries.
Up until 2016, an agreement between the governments of Canada and Caribbean countries allowed employers of migrant farm workers to withhold one-quarter of their wages and hand the money over to their home governments.
Most of the money, 20 per cent, was considered a forced savings plan, and the remaining five per cent was used to cover administrative costs.
The policy, however, violated employment laws in several provinces.
Changes were made Jan. 1, 2016 so that only up to $5.45 a day of a migrant worker's wages would flow back to the Caribbean to help those governments cover certain expenses. The deductions must be consented to, in writing, by the migrant worker.
The Jamaican government was not pleased.
A briefing note prepared for Labour Minister Patty Hajdu ahead of a planned November 2017 meeting with her Jamaican counterpart warned that she would hear an earful about the issue, given that Caribbean governments had "consistently voiced their disapproval of the elimination of the 25 per cent remittance policy."
Officials recommended that Hajdu counter by demanding Jamaica's labour minister, Shahine Robinson, provide a detailed explanation of how much revenue the country collected from migrant workers, how the money was used and whether workers were reimbursed for any excess amounts.
The Canadian Press obtained the internal document under the Access to Information Act.
Asked about the meeting, Hajdu's office did not to offer any details.
The briefing note about the program, which has repeatedly been beset by problems, not only highlights the ire of foreign governments over changes made to it by the Liberals, but also domestic concerns that the adjustments don't go far enough.
The workers must also agree to allow employers to deduct $2.26 a day for utilities in most provinces. All provinces except British Columbia can also take $10 a day from the migrant workers' wages to pay for their meals.
In B.C., employers who house temporary foreign farm workers off site can deduct up to $6.20 a day for rent, while the amount they deduct for food in that province depends on how many meals a worker eats, to a maximum of $12 a day.
In total, agricultural foreign workers from Caribbean countries would see about $425 a month in wages held back by employers for these expenses.
Since most temporary foreign workers on Canadian farms are only paid minimum wage before these deductions, they are not being paid or treated fairly, says Chris Ramsaroop, a spokesman for Justicia for Migrant Workers.
"It's absolutely unjust. It's unfair," he said.
"And I think that the continued system where workers are tied to an employer and an inability to exert their rights creates conditions where this will continue."
Ramsaroop said his group has been pushing for temporary foreign workers to be granted permanent status and given open work permits, so they have the freedom to find better jobs if they are unhappy with how they are being treated or paid by employers.
Janet Dench of the Canadian Council for Refugees says agricultural workers hired through the program are exploited in multiple ways, including by abusive recruiters, poor wages and Canadian laws that "don't protect their rights."
"People enter these programs because of limited opportunities and because they're really forced to leave home to find a job and are forced to put up with circumstances which are fundamentally unfair," she said.
— Follow @ReporterTeresa on Twitter
Teresa Wright, The Canadian Press
Canada under pressure to produce more food, protect agricultural land: report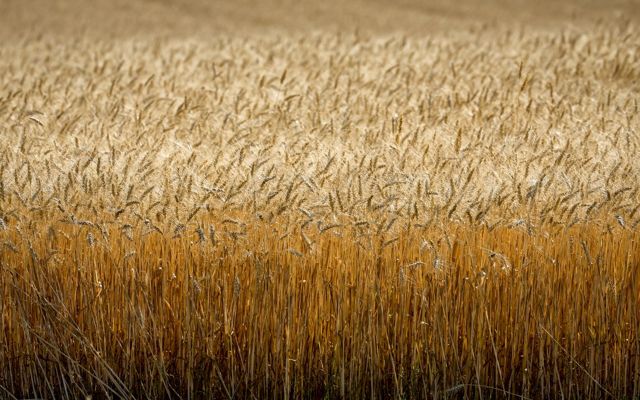 A field of wheat is pictured near Cremona, Alta., Tuesday, Sept. 6, 2022. Canada's agricultural land is under increasing pressure as demand for food grows domestically and internationally while the industry grapples with limited resources and environmental constraints, a new report found. THE CANADIAN PRESS/Jeff McIntosh
By Rosa Saba
Canada's agricultural land is under increasing pressure to produce more food as demand grows domestically and internationally, while the industry grapples with limited resources and environmental constraints, a new report found.
"We need to grow more food on less land and in a volatile climate," said Tyler McCann, managing director of the Canadian Agri-Food Policy Institute.
The report by the institute released Thursday looks at the pressures on Canada's agricultural land to produce more food while also mitigating and adapting to the effects of climate change, said McCann.
Despite Canada being a big country, it doesn't have as much agricultural land as people might think, said McCann, with the report noting that agricultural land makes up only around seven per cent of the country.
Because of that, we can't take what we do have for granted, he said. "We need to be really thoughtful about how we are using our agricultural land."
In 2020, Canada was the eighth largest country in terms of cropland area, the report said, with that cropland decreasing by seven per cent over the previous two decades.
Canada is a major producer and net exporter of agriculture and agri-food products, the report said, exporting $91 billion in products in 2022, and one of the top 10 exporters of wheat, canola, pulses, pork and beef.
In the coming years, Canada will face increased demand from countries whose populations are growing, the report said.
"With population growth on one side and climate change on the other, Canada will be amongst an increasingly smaller number of countries that is a net exporter," said McCann, noting that Canada's own population is growing, and farmland also needs to be protected against urban sprawl.
The wildfires clouding Canadian skies this week are a "vivid reminder" of the pressure that extreme weather and the changing climate are putting on the agricultural sector, said McCann.
"We need to clearly mitigate … agriculture's impact on climate change. But we also need to make sure agriculture is adapting to climate change's impacts," he said.
One of the ways the world has responded to demand for increased agricultural production over time is to create more agricultural land, in some cases by cutting down forests, said McCann. But that's not a viable option for Canada, which doesn't have a lot of land that can be sustainably converted into farmland — and even if it could, doing so could have a variety of adverse environmental effects, he said.
Some of the practices used to reduce emissions and sequester carbon in agriculture can also improve production output on existing farmland, the report found, such as precision agriculture and no-till practices.
However, intensifying the production of current agricultural land also comes with potential environmental downsides, the report said.
For example, McCann said fertilizer is an important part of sustainable agriculture, but there's a balance to be struck because excessive use of fertilizer can quickly turn food production unsustainable.
"We need to be a lot more thoughtful about the inputs that we're using," he said, adding the same can be said about the use of technology in agriculture and the policies and programs put in place to encourage sustainable intensification of Canadian agriculture.
The report recommends that Canada adopt policies that provide financial incentives and technical assistance to farmers and develop regulatory frameworks promoting sustainable land use, as well as promoting education and awareness campaigns, so that the country can "ensure the long-term sustainability of its agricultural sector while protecting the environment."
This report by The Canadian Press was first published June 8, 2023.
New Brunswick's proposed education policy change sparks backlash in Ottawa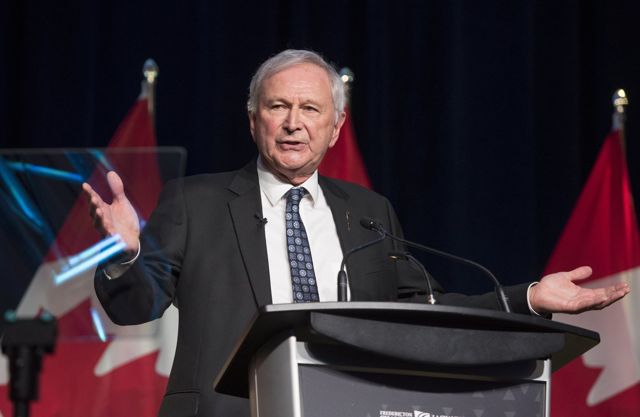 Ottawa
The New Brunswick government is facing criticism from cabinet ministers, MPs and senators in Ottawa who say it's putting LGBTQ kids at risk with a new policy.
Premier Blaine Higgs is pushing changes to sexual orientation policy in schools that would force children under 16 to get parental consent to change their names or pronouns at school.
The previous version of the policy required teachers to get a student's informed consent before discussing names and pronouns with their parents, and was meant to make schools inclusive and safe for LGBTQ children.
Higgs says he's taking a strong position for families, but the changes have sparked anger from opposition parties and dissent within his own caucus.
Senators Kim Pate and René Cormier wrote an op-ed calling for the government to reconsider and reminding Higgs that the province is subject to the Charter of Rights and Freedoms.
Official Languages Minister Ginette Petitpas Taylor called the decision appalling in a tweet, and her cabinet colleague Randy Boissonnault says the policy puts lives at risk.
This report by The Canadian Press was first published June 9, 2023.