Michelle Rempel Garner exits Patrick Brown campaign to consider UCP leadership run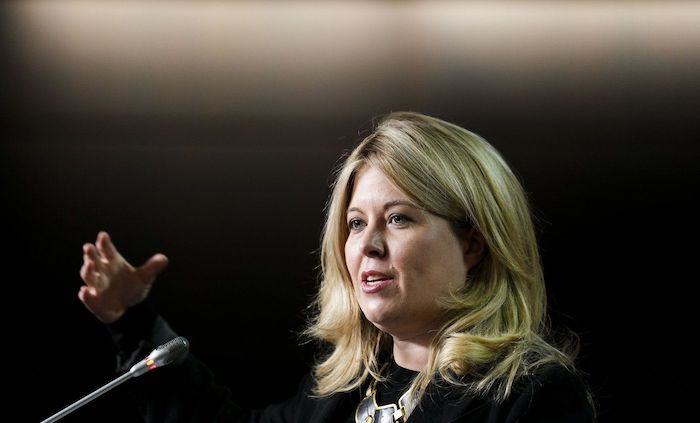 By Stephanie Taylor in Ottawa
Michelle Rempel Garner, a longtime Conservative MP from Calgary, says she's stepping back from the federal Conservative leadership race to consider running for Jason Kenney's job.
Rempel Garner was serving as co-chair on Patrick Brown's leadership campaign when Kenney stunned many last month by announcing he was resigning as premier of Alberta and leader of the United Conservative Party after narrowly surviving a leadership review.
Rempel Garner's name soon started to circulate as a potential successor to Kenney.
She confirmed on Twitter she has been encouraged to run and is giving "serious consideration" to mounting a UCP leadership bid.
Rempel Garner says she will step back from the federal Conservative leadership race to focus her attention on a potential leadership run.
"I will make my decision based on the conversations I have with the people I represent — Albertans."
In his own statement on Twitter, Brown thanked Rempel Garner for contributing to his campaign and wished her well in her deliberations.
Announcing that Rempel Garner, who was first elected in 2011, would serve as one of his national campaign co-chairs was seen by some to be a key get for Brown, whose political roots lie in Ontario.
Her departure follows a decision by two MPs to forgo their endorsement of Brown and instead back his main rival, longtime Ottawa-area MP Pierre Poilievre.
At the time, a spokesman for Brown's campaign brushed off the decision by Ontario MPs Kyle Seeback and Dan Muys to switch sides, saying they only represent two votes.
A spokesman has not yet responded to a question of whether Brown will name a replacement to the role Rempel Garner filled as a campaign co-chair.
This report by The Canadian Press was first published June 16, 2022.
Red Deer RCMP looking for shooting suspect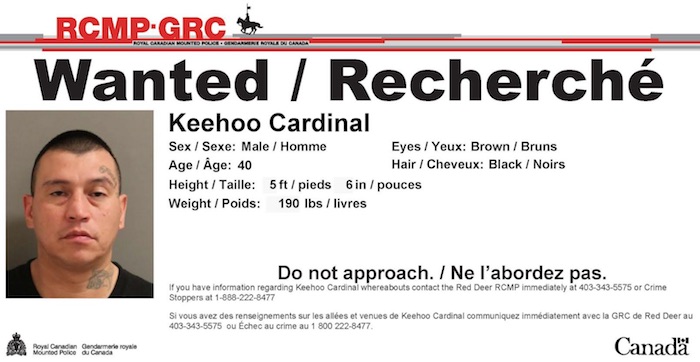 News release from Red Deer RCMP
Red Deer RCMP seek assistance in locating suspects involved in a shooting
Red Deer RCMP are seeking information about two individuals believed to be involved in a shooting on Aug. 12, 2022. Around 11:30 p.m., Keehoo Rick Cardinal, a 40-year-old resident of Red Deer, and an unknown male accomplice are believed to have been involved in an aggravated assault involving a weapon on the old CPR Rail Bridge in Red Deer. A 39-year-old male victim, a resident of Red Deer, was transported to an Edmonton hospital with serious, but non-life threatening injuries.
Cardinal is wanted on an outstanding warrant in relation to the incident. Red Deer RCMP's efforts to locate Cardinal have been unsuccessful, but it is believed he may be in the Red Deer area.
Keehoo Rick Cardinal is described as:
Male
5 feet 6 inches
190 lbs
Brown eyes
Black hair
Word "family" tattooed above left eye
A description of the second male involved in this assault is limited, but he is described as wearing a white t-shirt, jeans and riding a BMX style bicycle on the evening of Aug. 12, 2022.
If you have information regarding the location of Keehoo Rick Cardinal, the identity and location of the second suspect, or any other information, please contact Red Deer RCMP at 403-343-5575 or your local police detachment. If you see Keehoo Cardinal, DO NOT APPROACH and call 911. If you wish to remain anonymous, you can contact Crime Stoppers at 1-800-222-8477 (TIPS), online at www.P3Tips.com or by using the P3 Tips app available through the Apple App or Google Play store.
TAIT: Let's talk AISH and celebrations. Really ?