Mass Saskatchewan stabbing shows gap in how suspect with arrest warrant was at large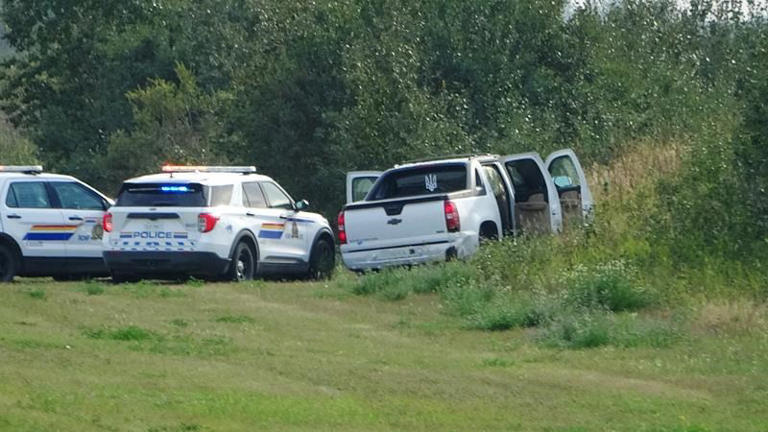 OTTAWA — In late May, a parole officer issued an arrest warrant for an offender with a violent criminal past who had recently been released from prison in Saskatchewan and who had since disappeared.
More than 100 days later, Myles Sanderson remained unlawfully at large when he was named as a suspect in a stabbing rampage that left 11 people dead — including his brother, Damien Sanderson, who was also named as a suspect — and 18 others injured in James Smith Cree Nation and Weldon, Sask.
After a four-day manhunt, Sanderson was arrested on a rural stretch of highway and died in custody after RCMP said he went into "medical distress."
The tragedy has prompted scrutiny over how Sanderson managed to remain free in the months leading up to the attacks, and how authorities should handle violent offenders who violate the rules of their release.
Sanderson's case seems to reveal a gap in the system.
While the Correctional Service of Canada says it's up to police to capture offenders who break their parole, police say that the warrants for those suspects are among countless others that land on their desks to manage.
"That's the problem," Scott Blandford, a former police sergeant in London, Ont. "It's a finger-pointing exercise."
Sanderson had been released into the community in August 2021 on what's called statutory release, which kicks in when federal offenders have served two-thirds of their prison sentences.
While Sanderson's case has put a spotlight on the measure, one expert says it allows offenders time to transition back into society after living in a "tightly controlled prison environment."
"The vast majority are greatly helped when provided with a period of reintegration supports," Toronto Metropolitan University criminology professor Jane Sprott said in an email.
She said the alternative is to "release them cold without any supervision or reintegration" following their prison sentences, which increases their chances of reoffending.
Four months into his freedom, Sanderson was found to have been lying about his living arrangements and had his release suspended.
It wasn't the first time he had been found in breach of such rules.
Parole documents shows he had been convicted of 59 offences, 28 of them for failure to comply with release conditions or failure to appear in court. His criminal record included violent assaults, including against people who were victims in his recent attacks.
Sanderson requested that the parole board cancel the suspension, the documents show, saying that he had stayed sober and found work.
Despite his parole supervisor recommending his release be revoked based on his "deceit," the board decided in February to cancel Sanderson's suspension and opted to release him with a reprimand.
But by May, the Correctional Service of Canada deemed him to be unlawfully at large and a parole officer issued a warrant for his apprehension.
A copy of that warrant, obtained by The Canadian Press, shows Sanderson was listed as having no fixed address.
The Correctional Service says in cases such as his, prison officials reach out to an offender's contacts to try and locate them, but it's ultimately up to police to bring them in.
"(We) will work closely with the police to ensure that they have all the information necessary to execute the warrant and return the offender," a spokesperson said in a statement.
Brian Sauvé, president of the National Police Federation, which represents RCMP members, said unless it's a high-profile case, parole authorities don't proactively communicate with police when an offender goes on the lam, however.
So what often happens is the offender's name just appears in a database. "They're not picking up the phone."
Blandford, the former police sergeant, said apprehending parole violators usually falls to the bottom of the work pile for police services because officers are too busy responding to other calls.
There are thousands of warrants issued every day across Canada, he said, and "only so many resources that can deal with it."
Last fall, the Saskatchewan government announced funding to create a special unit dedicated to catching fugitives.
It would include eight RCMP officers and a crime analyst focused on arresting "high profile" offenders who were at large.
RCMP Assistant Commissioner Rhonda Blackmore referred to this initiative when asked how Sanderson managed to remain a wanted fugitive up until the attacks, saying that "given the number of people on warrant status in the province, they have to risk-manage files" as they are received.
Whether the unit was actively investigating Sanderson's case remains unclear. RCMP in Saskatchewan have not yet responded to a request for comment.
It's also unclear whether a joint investigation by the Correctional Service and the parole board into Sanderson's release — announced by Public Safety Minister Marco Mendicino after the tragedy — will probe the reasons that Sanderson remained at large up until the attacks.
Both Sauvé and Blandford said a policy change should be made that results in peace officers working for parole and correctional authorities, so that those institutions can play a more active role in tracking down offenders rather than relying only on police efforts.
This report by The Canadian Press was first published Sept. 13, 2022.
David Fraser and Stephanie Taylor, The Canadian Press
US Virgin Islands reach $105M settlement with Epstein estate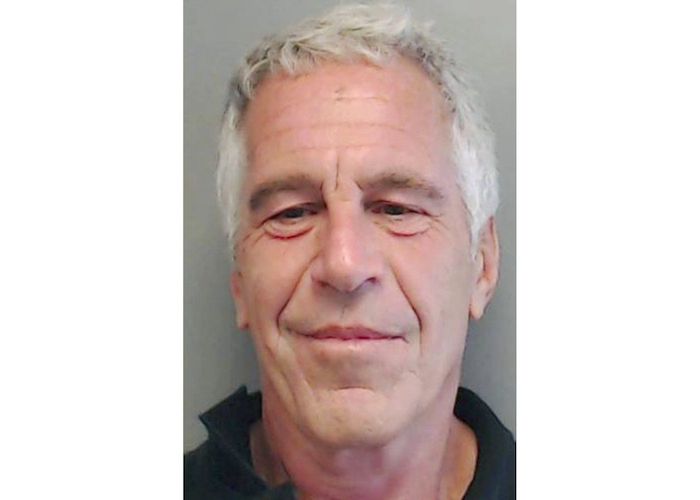 By Dánica Coto in San Juan
SAN JUAN, Puerto Rico (AP) — The U.S. Virgin Islands announced Wednesday that it reached a settlement of more than $105 million in a sex trafficking case against the estate of financier Jeffrey Epstein.
The settlement ends a nearly three-year legal saga for officials in the U.S. territory, which sought to hold Epstein accountable after he was accused of sexually abusing dozens of underage girls and of causing environmental damage on the two tiny islands he owned in the U.S. Virgin Islands. The islands will be sold as part of the agreement.
"This settlement restores the faith of the people of the Virgin Islands that its laws will be enforced, without fear or favor, against those who break them," Attorney General Denise George said.
Epstein's estate agreed to pay the territorial government $105 million in cash and half of the proceeds from the sale of Little St. James island where Epstein owned a home and authorities allege many of his crimes took place.
The estate also will pay $450,000 to repair environmental damage on Great St. James, another island Epstein owned where authorities say he removed the ruins of colonial-era historical structures of slaves.
The money from the sale of Little St. James island will be placed in a government trust to finance projects, organizations, counseling and other activities to help residents who have been sexually abused, officials said.
"We owe it to those who were so profoundly hurt to make changes that will help avoid the next set of victims," said George, who added that she met with three alleged victims who were trafficked and sexually exploited on Little St. James island.
A real estate company is listing the island for $55 million, noting that its features include three beaches, a helipad, a gas station and more than 70 acres (28 hectares) of land that offer "an array of subdivision possibilities" and "a comprehensive, discreetly located, infrastructure support system."
The company also is offering Great St. James for $55 million, an island of more than 160 acres (65 hectares) with three beaches.
In addition, the estate will return more than $80 million in economic tax benefits that U.S. Virgin Islands officials say Epstein and his co-defendants "fraudulently obtained to fuel his criminal enterprise."
The government previously accused an Epstein-owned business known as Southern Trust Co. of making fraudulent misrepresentations to qualify for the benefits.
Daniel Weiner, an Epstein estate attorney, sent a statement to The Associated Press saying that the settlement does not include any admission or concession of liability or fault by the estate or anyone else.
"The co-executors deny any allegations of wrongdoing on their part," he wrote. "The co-executors ultimately concluded that the settlement is in the best interest of the estate."
Weiner also noted that the estate has paid more than $121 million to 136 individuals via a victims' compensation fund.
Epstein killed himself at a federal jail in New York in August 2019 while awaiting trial. He had pleaded not guilty to charges of sexually abusing dozens of girls, some as young as 14 years old.
Several had sued Epstein and accused him and his longtime companion, Ghislaine Maxwell, of pressuring them into sexual trysts with powerful men.
Maxwell, who was convicted on sex trafficking and other charges, was sentenced to 20 years in prison in June.
Alberta Court of Appeal orders new trial for man acquitted of beating four-year-old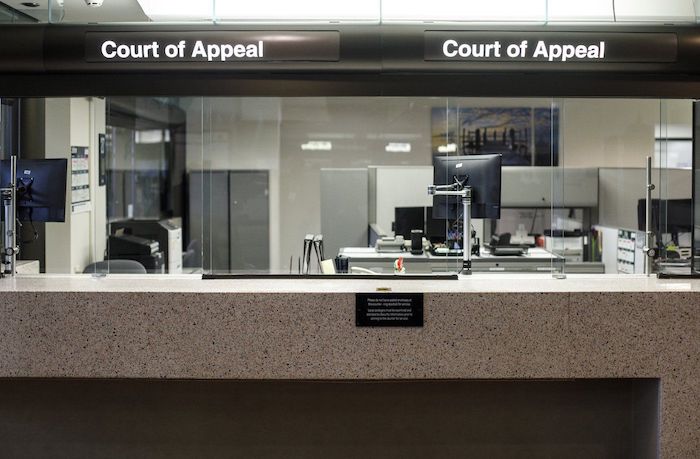 The Alberta Court of Appeal has ordered a new trial for a man found not guilty of aggravated assault on his four-year-old stepdaughter, who suffered a life-altering head injury.
Tyler Laberge of Calgary was accused of beating the girl while she was in his care in March 2018.
Laberge testified that he heard a loud thud while the child was in the bathtub, found her face down in the water, pulled her out and performed CPR.
Medical experts testified that it was extremely improbable the child suffered her injuries from a simple fall and it appeared she had received multiple blows to the head.
Last year, provincial court Judge Terry Semenuk acquitted Laberge, saying it was possible there was an innocent explanation for the injuries.
The Crown appealed and the Court of Appeal agreed the trial judge made errors.
"In our view, the trial judge wrongly concluded the experts usurped his role as the trier of fact in giving opinions in relation to the mechanism and cause of injuries," reads Wednesday's judgment written by Justice Barbara Lea Veldhuis.
"Moreover, the trial judge wrongly considered the evidence on a piecemeal basis and applied a standard of proof to the expert opinions that exceeded the Crown's overarching burden of proof. In the result, the appeal is allowed and a new trial is ordered."
This report by The Canadian Press was first published November 30, 2022.