Manitoba pastor who openly violated COVID-19 restrictions arrested on warrant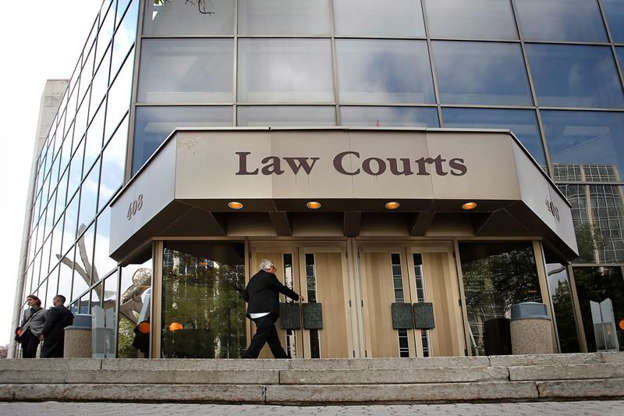 WINNIPEG — A Manitoba pastor who was openly violating COVID-19 public health orders has been arrested.
RCMP said officers arrested Tobias Tissen on an outstanding warrant for contravening public health orders during a traffic stop in Steinbach, 60 kilometres southeast of Winnipeg, on Monday.
Tissen is a pastor at the Church of God Restoration in the Rural Municipality of Hanover.
He has spoken at anti-restriction protests and held church services in defiance of public health orders put in place to curb the spread of COVID-19.
"This arrest is an egregious violation of his constitutional rights. Canada is on a dangerous path," the Church of God Restoration said in an emailed statement.
A video of the arrest was posted on a social media account under Tissen's name. In it, Tissen is asked to step out of his car due to the outstanding warrant. In the video, a couple bystanders tell Tissen to be strong.
Tissen and his church have been fined numerous times for violating the restrictions. The pastor posted on social media in May that he was told an arrest warrant had been issued for him.
In a video posted on Rebel News last week, Tissen said Manitoba police were not eager to arrest him.
"This whole court system makes me laugh because it's turning out to be more and more of a joke," he said in the video.
Pastor Henry Hildebrandt, who is with the Church of God Restoration in Aylmer, Ont., posted a video on social media in response to Tissen's arrest saying it was a "shame on Canada."
He sent a message to police adding, "today it's the pastors, tomorrow it's you."
Tissen is also part of a court challenge by seven Manitoba churches fighting the province's public health restrictions.
Throughout the pandemic, there have been times when Manitoba's health orders restricted worship services. A significant surge of infections in the second wave clogged hospitals and prompted all in-person and drive-in services to be banned.
Restrictions have been loosened significantly in Manitoba since the spring, as cases of COVID-19 dropped and there was less pressure on the health-care system.
Currently, places of worship have to choose between requiring people to be vaccinated or restricting in-person attendance to 33 per cent capacity or 25 people — whichever is less.
The seven churches, represented by the Calgary-based Justice Centre for Constitutional Freedoms, argued in court in May that the restrictions were unjustified violations of charter-protected freedoms.
"We have no authority scripturally based and based on Christian convictions to limit anyone from coming to hear the word of God," Tissen told court at the time.
He said it was "God's jurisdiction."
The decision over the constitutionality of public health orders is expected later this week.
There have been attempts by churches across the country to quash COVID-19 restrictions on religious gatherings. Controversial Alberta pastor Artur Pawlowski has also been arrested more than once for breaking rules.
This report by The Canadian Press was first published Oct. 19, 2021.
Kelly Geraldine Malone, The Canadian Press
Louie Anderson, Emmy-winning comedian, dies at 68
LOS ANGELES (AP) — Louie Anderson, whose more than four-decade career as a comedian and actor included his unlikely, Emmy-winning performance as mom to twin adult sons in the TV series "Baskets," died Friday. He was 68.
Anderson died at a hospital in Las Vegas of complications from cancer, said Glenn Schwartz, his longtime publicist. Anderson had a a type of non-Hodgkin lymphoma, Schwartz said previously.
Anderson won a 2016 Emmy for best supporting actor for his portrayal of Christine Baskets, mother to twins played by Zach Galifianakis. Anderson received three consecutive Emmy nods for his performance.
He was a familiar face elsewhere on TV, including as host of a revival of the game show "Family Feud" from 1999 to 2002, and on comedy specials and in frequent late-night talk show appearances.
Anderson voiced an animated version of himself as a kid in "Life With Louie." He created the cartoon series, which first aired in prime time in late 1994 before moving to Saturday morning for its 1995-98 run. Anderson won two Daytime Emmy Awards for the role.
He made guest appearances in several TV series, including "Scrubs" and "Touched by an Angel," and was on the big screen in 1988′s "Coming to America" and in last year's sequel to the Eddie Murphy comedy.
Anderson also toured regularly with his stand-up act and as a stand-up comedian.
Lynn Elber, The Associated Press
No national security issue in Chinese takeover of Canadian lithium company: Liberals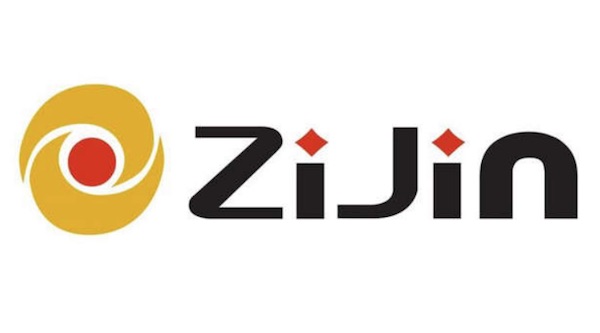 OTTAWA — The pending takeover of a Canadian lithium mining company by a Chinese state-owned company raises no national security concerns, federal Liberals argued Thursday.
Liberal MP Andy Fillmore, parliamentary secretary to Industry Minister François-Philippe Champagne, told a House of Commons committee that the Industry Department reviewed last fall the proposed takeover of Neo Lithium Corp. by China's Zijin Mining Group Ltd.
That review concluded that Neo Lithium is "really not a Canadian company," he told the industry committee, describing it as an Argentine company with directors in the United Kingdom and only three Canadian employees "on paper."
He said the only reason Neo Lithium "had any Canadian toehold whatsoever," was to get on the Toronto Stock Exchange in a bid to raise money for what Fillmore called an "increasingly dubious appearing" mine development project in Argentina.
Moreover, he said that project involves lithium carbonate, not the lithium hydroxide used to manufacture batteries that are critical for electric vehicles.
For those reasons, Fillmore said a formal national security review of the takeover was deemed unnecessary.
"These are the things they found, right? That in fact it's not a relevant lithium to Canada's national security interests and it's not really a Canadian company."
However, Conservative MP Ed Fast, who had called for the emergency committee meeting to find out why no formal security review was done, said it's "just false" to say Neo Lithium is not a Canadian company.
And he noted that the company's own website touts the mine as "the pre-eminent lithium brine asset in the world" to meet surging global demand for electric vehicle batteries.
"It goes without saying but bears restating that critical minerals such as lithium are a strategic asset, not only for Canada but for the world, and will play a critical role in driving our future prosperity and in meeting our environmental objectives," Fast said.
While the mine in question is in Argentina, Fast argued that it is incumbent on Canada and other "free-trading, rules-following allies" to ensure the global critical minerals industry is not monopolized by one country, especially one whose interests "are sometimes hostile toward ours."
China currently dominates the world's supply of lithium and batteries.
Conservative MP Tracy Gray further argued that lithium carbonate can be converted into lithium hydroxide for use in batteries.
But Fillmore countered that the conversion process involves additional costs and "significant environmental implications," which is why lithium hydroxide is preferred.
"I could probably make a passable hat using my socks but I'd much rather wear a hat," he said.
Thursday's meeting was called to consider a motion by Fast, calling for the committee to hold six meetings to explore the Neo Lithium takeover and whether a formal national security review should have been conducted.
In the end, committee members unanimously agreed to a Bloc Quebecois compromise to hold two meetings on the subject next week. The steering subcommittee, which is also to meet next week to set the committee's agenda for the coming months, could decide to schedule more meetings on Neo Lithium.
This report by The Canadian Press was first published Jan. 20, 2022.
Joan Bryden, The Canadian Press