Mandatory quarantine still a hurdle for unvaccinated Canadians hoping to go abroad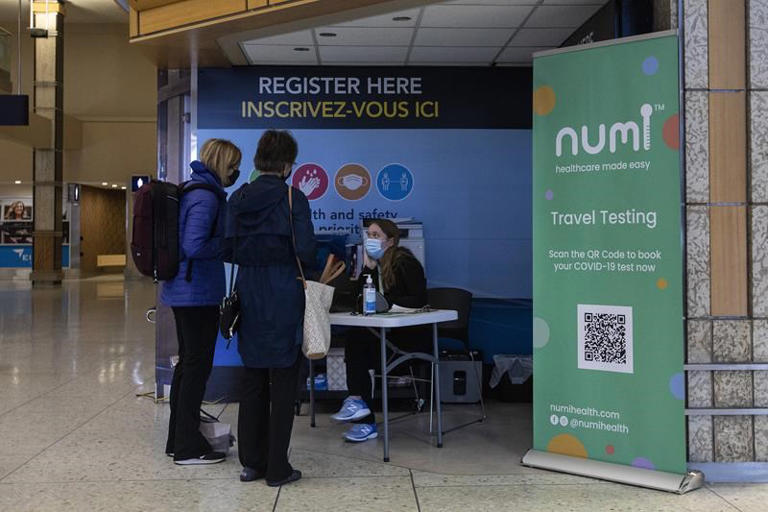 TORONTO — Robyn Skrepnyk says she thought the federal government's suspension of the vaccine mandate for domestic and outbound travel would finally allow her to use an $800 airline credit for a summer trip abroad.
But even after the new rules came into effect Monday, Skrepnyk doesn't see herself straying too far from her Edmonton home any time soon.
The 14-day quarantine unvaccinated Canadians must complete after they re-enter the country has proved to be prohibitive for the international getaway Skrepnyk had hoped for, she said. While she's allowed to travel more freely within Canada, Skrepnyk said there are no domestic destinations she'd want to fly to.
"I may have four weeks of holidays at work, but I can't take three weeks off at a time to go on a one-week vacation out of the country," said Skrepnyk, who chose not get vaccinated. "I'll just take my vacation, I guess, and stay home and hope to heck I can get my money back."
Although experts expect relaxing Canada's travel rules will be a boon for the domestic tourism sector, they note the continued requirements for unvaccinated Canadians crossing the border could limit their ability to roam abroad.
The vaccine mandate was lifted Monday for domestic travellers on passenger planes, trains and buses. Federally regulated airline and airport employees are also allowed back on the job after being put on unpaid leave because of their vaccination status.
Unvaccinated Canadians travelling outside the country still have to quarantine for 14 days upon return. They must also take COVID-19 tests before their flight, upon arrival and on the eighth day of their quarantine. Daily COVID-19 self-assessments must be done through the ArriveCan app, and screening officers may check in by email, phone or visits.
Meanwhile, most foreigners who have not been jabbed remain barred from entry.
Marty Firestone, president of insurer Travel Secure, predicted that the regulatory changes will result in a dramatic increase in domestic travel as a swell of unvaccinated Canadians look to explore their own country.
While this is good news for Canada's pandemic-strained tourism industry, this new segment of eligible fliers may exacerbate the logjam at airports, said Firestone.
He worries the quarantine and testing requirements in particular are bound to bring complications and compound long queues at customs.
"I think it's going to confuse matters even more," he said. "They've kind of done a strange thing in allowing you to leave unvaccinated but no change in coming back. That's going to be a nightmare waiting to happen."
Government officials have repeatedly said that COVID-19 restrictions aren't to blame for airport congestion and flight delays, insisting that any revisions were made in the interest of public health rather than ease of travel.
"While the suspension of domestic vaccine mandates reflects an improved public health situation in Canada, the COVID-19 virus continues to evolve and circulate in Canada and globally," Public Health Agency of Canada spokeswoman Tammy Jarbeau said in an email.
"Given this context, and because vaccination rates and virus control in other countries varies significantly, current vaccination requirements at the border remain in effect."
Dr. Zain Chagla, an infectious diseases physician at St. Joseph's hospital in Hamilton, was skeptical of the public health benefits of forcing returning unvaccinated travellers to quarantine for 14 days. He noted that's longer than the isolation requirements for people who test positive for COVID-19 in many parts of Canada.
Viruses don't recognize borders, said Chagla, so the risk of an unvaccinated person flying from Toronto to Montreal doesn't meaningfully differ from a Toronto to New York trip. There also isn't much reason to believe that quarantine requirements will prevent people from catching or spreading the novel coronavirus at a local venue or gathering, he added.
While research shows that COVID-19 vaccines provide significant protection against severe illness, Chagla said emerging evidence suggests that two doses and a booster provide little protection against Omicron infection.
Given what we know about how the virus is evolving, potential new variants will likely be better at evading immunity, he said.
"The variants are going to come into vaccinated people one way or another," he said. "Bottom line is that everyone should be allowed to come in over the border, and the systems in place really don't add much."
Unvaccinated travellers must also be mindful of border restrictions at their place of destination, said Richard Vanderlubbe, CEO of travel agency Tripcentral.ca.
Entry requirements for unvaccinated visitors, such as mandatory COVID-19 testing, in other countries are often complex and subject to change on short notice, said Vanderlubbe.
He said his agency has devoted much of its marketing budget to keeping customers apprised of these rules. But for the foreseeable future, Vanderlubbe said, it might be prudent to pick the most flexible option when making travel arrangements, rather than defaulting to the lowest fare.
"It should be a more considered purchase maybe than it was in the past," he said. "But certainly for vaccinated Canadians, nothing's changed. And for unvaccinated Canadians, there's more options."
This report by The Canadian Press was first published June 21, 2022.
Adina Bresge, The Canadian Press
CDC director announces shake-up, citing COVID mistakes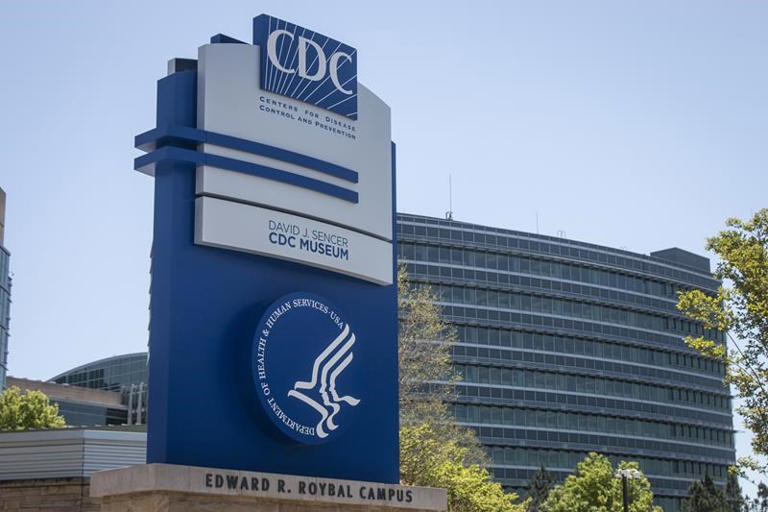 NEW YORK (AP) — The head of the nation's top public health agency on Wednesday announced a shake-up of the organization, saying it fell short responding to COVID-19 and needs to become more nimble
The planned changes at the Centers for Disease Control and Prevention — CDC leaders call it a "reset"— come amid criticism of the agency's response to COVID-19, monkeypox and other public health threats. The changes include internal staffing moves and steps to speed up data releases.
The CDC's director, Dr. Rochelle Walensky, told the agency's staff about the changes on Wednesday. It's a CDC initiative, and was not directed by the White House or other administration officials, she said.
"I feel like it's my my responsibility to lead this agency to a better place after a really challenging three years," Walensky told The Associated Press.
The Atlanta-based agency, with a $12 billion budget and more than 11,000 employees, is charged with protecting Americans from disease outbreaks and other public health threats. It's customary for each CDC director to do some reorganizing, but Walensky's action comes amid a wider demand for change.
The agency has long been criticized as too ponderous, focusing on collection and analysis of data but not acting quickly against new health threats. Public unhappiness with the agency grew dramatically during the COVID-19 pandemic. Experts said the CDC was slow to recognize how much virus was entering the U.S. from Europe, to recommend people wear masks, to say the virus can spread through the air, and to ramp up systematic testing for new variants.
"We saw during COVID that CDC's structures, frankly, weren't designed to take in information, digest it and disseminate it to the public at the speed necessary," said Jason Schwartz, a health policy researcher at the Yale School of Public Health.
Walensky, who became director in January 2021, has long said the agency has to move faster and communicate better, but stumbles have continued during her tenure. In April, she called for an in-depth review of the agency, which resulted in the announced changes.
"It's not lost on me that we fell short in many ways" responding to the coronavirus, Walensky said. "We had some pretty public mistakes, and so much of this effort was to hold up the mirror … to understand where and how we could do better."
Her reorganization proposal must be approved by the Department of Health and Human Services secretary. CDC officials say they hope to have a full package of changes finalized, approved and underway by early next year.
Some changes still are being formulated, but steps announced Wednesday include:
—Increasing use of preprint scientific reports to get out actionable data, instead of waiting for research to go through peer review and publication by the CDC journal Morbidity and Mortality Weekly Report.
—Restructuring the agency's communications office and further revamping CDC websites to make the agency's guidance for the public more clear and easier to find.
—Altering the length of time agency leaders are devoted to outbreak responses to a minimum of six months — an effort to address a turnover problem that at times caused knowledge gaps and affected the agency's communications.
—Creation of a new executive council to help Walensky set strategy and priorities.
—Appointing Mary Wakefield as senior counselor to implement the changes. Wakefield headed the Health Resources and Services Administration during the Obama administration and also served as the No. 2 administrator at HHS. Wakefield, 68, started Monday.
—Altering the agency's organization chart to undo some changes made during the Trump administration.
—Establishing an office of intergovernmental affairs to smooth partnerships with other agencies, as well as a higher-level office on health equity.
Walensky also said she intends to "get rid of some of the reporting layers that exist, and I'd like to work to break down some of the silos." She did not say exactly what that may entail, but emphasized that the overall changes are less about redrawing the organization chart than rethinking how the CDC does business and motivates staff.
"This will not be simply moving boxes" on the organization chart, she said.
Schwartz said flaws in the federal response go beyond the CDC, because the White House and other agencies were heavily involved.
A CDC reorganization is a positive step but "I hope it's not the end of the story," Schwartz said. He would like to see "a broader accounting" of how the federal government handles health crises.
___
The Associated Press Health and Science Department receives support from the Howard Hughes Medical Institute's Department of Science Education. The AP is solely responsible for all content.
Mike Stobbe, The Associated Press
Public hearings in Emergencies Act inquiry to start in September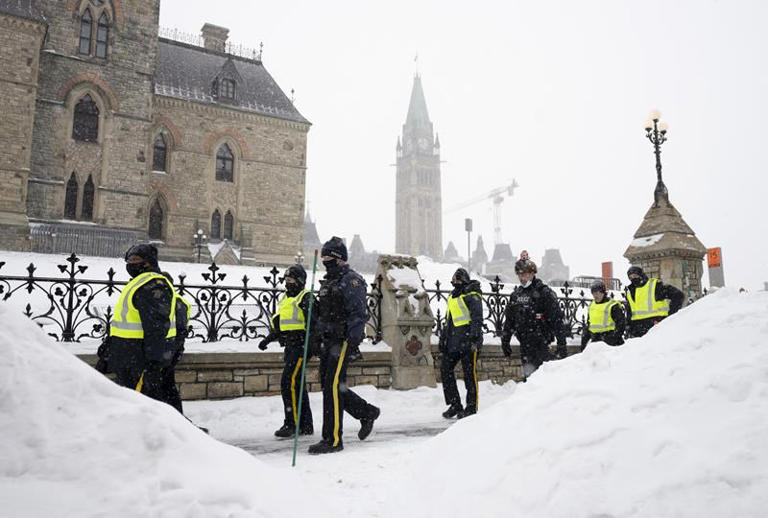 OTTAWA — The inquiry into Ottawa's unprecedented use of the Emergencies Act during protests in February will start its public hearings next month.
The Public Order Emergency Commission announced today that it expects the hearings to run from Sept. 19 until Oct. 28 at Library and Archives Canada in downtown Ottawa.
Commissioner Paul Rouleau said in a statement that he intends to hold the government to account and wants the inquiry to be as "open and transparent" as possible.
Hearings will be livestreamed online and members of the public will have opportunities to share their views, with a final report expected early next year.
Parties to the inquiry including "Freedom Convoy" organizers, police forces and all three levels of government are expected to testify and contribute documentary evidence on the invocation of the act in February.
The federal Liberals made the move amid border blockades and the occupation of downtown Ottawa by protesters demonstrating against COVID-19 vaccine mandates.
This report by The Canadian Press was first published Aug. 15, 2022.
The Canadian Press