Major bust nets a million in drugs and cash
Project Embrace Makes 6 Arrests,
$1 Million in Seizures
Edmonton… A drug trafficking network that spanned Alberta and British Columbia has been dismantled. ALERT's Project Embrace has resulted in the arrest of six suspects and the seizure of over $1 million worth of drugs and cash.
Project Embrace was a nine-month investigation that targeted all facets of the suspected criminal network's operation, including supply, distribution, and street-level sales. ALERT Edmonton's organized crime team led the investigation with the assistance of British Columbia's Combined Forces Special Enforcement Unit and Bonnyville RCMP.
More than six kilograms of cocaine and two kilograms of methamphetamine were seized, along with more than $342,000 in cash. In addition, half a dozen suspects were charged, with the most recent arrests taking place in late June 2019.
Project Embrace collected evidence to suggest an Edmonton-based group coordinated the supply of drugs from British Columbia, and then facilitated distribution in Alberta – specifically in the communities of Bonnyville, Lloydminster, St. Paul, Cold Lake, Little Smoky and Frog Lake.
Investigators allege that Matthew Castle was at the centre of the Edmonton group, which involved family members and associates. Castle allegedly conspired with B.C.-based David Davinder Lally and Jacob Fralin to import drugs into Alberta.
Six homes were searched, including four in Edmonton and two Vancouver apartments. In total, investigators seized:
6.5 kilograms of cocaine;
2 kilograms of methamphetamine;
18 kilograms of a cocaine buffing agent;
$342,982 cash; and
a 2007 Volvo XC90 with a hidden mechanized compartment.
The following suspects were each charged with conspiracy to traffic drugs, in addition to a range of other offences:
Matthew Castle, 29, from Edmonton;
Terri Lynn Castle, 50, from Edmonton
Christian Castle-Wasson, 18, from Edmonton;
David Davinder Lally, 40, from Vancouver;
Jacob Fralin, 32, from Vancouver; and
Ryan Rautiainen, 26, from Lloydminster.
Project Embrace began in October 2018 when Bonnyville RCMP developed criminal intelligence about drug trafficking taking place in the area.
In conjunction with Project Embrace, Bonnyville RCMP arrested a number of street-level dealers in separate investigations. Each of the following was charged with multiple counts of drug trafficking:
Charlie Houle, 24, from Bonnyville;
Brent Coell, 18, from Bonnyville;
Rayden Hill, 22, from Bonnyville;
Michael Pownall, 36, from Bonnyville;
Britney Coulombe, 27, from Bonnyville;
Wayne Friesen, 27, from Bonnyville;
Tyanna John, 21, from Bonnyville; and
Dustin Gellerman, 27, from Bonnyville.
A number of other police agencies were involved in Project Embrace, including Edmonton Police Service, Vancouver Police Department, RCMP K-Division, Kamloops RCMP, Lloydminster RCMP, Cold Lake RCMP, Elk Point RCMP, Kitscoty RCMP and St. Paul RCMP.
Members of the public who suspect drug or gang activity in their community can call local police, or contact Crime Stoppers at 1-800-222-TIPS (8477). Crime Stoppers is always anonymous.
ALERT was established and is funded by the Alberta Government and is a compilation of the province's most sophisticated law enforcement resources committed to tackling serious and organized crime. Members of Calgary Police Service, Edmonton Police Service, Lethbridge Police Service, Medicine Hat Police Service, and RCMP work in ALERT.
Arrest made and child rescued in cross-border investigation
February 19, 2021
Child rescued in cross-border investigation

Calgary… A 37-year-old Fort St. John man has been arrested by ALERT's Internet Child Exploitation unit for allegedly offending upon his daughter.
Following up on a tip, that was initially submitted to the Internet Child Exploitation (ICE) team based in Calgary, investigators were able to identify a B.C. suspect allegedly uploading child sexual abuse materials online. Further investigation revealed the photos were of the suspect's young daughter.
ICE alleges that the suspect had been distributing the photos to another user online. The suspect was arrested on February 8, 2021.
"Our primary concern was the health and well-being of that child. Once we received that tip, our investigators sprang into action and made an arrest as quickly as possible," said Sgt. Randy Poon, ALERT ICE.
"These types of crimes don't respect borders or boundaries. The cooperation and enforcement between partners needs to be seamless and this file is an example of the efforts underway to detect, deter and investigate child exploitation files," said Cpl. Madonna Saunderson, RCMP B.C. North District.
Law enforcement from across Canada, including ICE, the Calgary Police Service, Fort St. John RCMP, RCMP's National Child Exploitation Coordination Centre, and United States' National Centre for Missing and Exploited Children, collaborated on the investigation.
The suspect's name is not being released in order to protect the identity of the victim. The victim and family members are receiving help from a variety of specialized support services, and children's services is involved.
A number of computer and electronic devices were seized for forensic analysis. ICE's investigation is ongoing.
The 37-year-old man has been charged with:
Making child pornography;
Distributing child pornography;
Possessing child pornography;
Accessing child pornography; and
Several firearms offences.
Anyone with information about this case or any child exploitation situation is asked to contact their local police or to report their concern anonymously at www.cybertip.ca.
ALERT was established and is funded by the Alberta Government and is a compilation of the province's most sophisticated law enforcement resources committed to tackling serious and organized crime.
­
­­
Suspicious death in NE Edmonton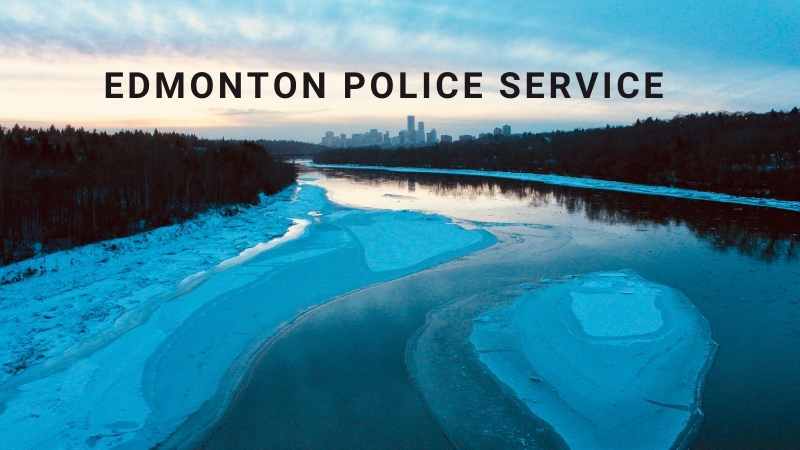 Police investigating suspicious death in northeast Edmonton
Feb 17, 2021
The Edmonton Police Service is investigating the suspicious death of a 38-year-old male that occurred this morning in northeast Edmonton.
At approximately 8:30 a.m. today, Wednesday, Feb. 17, 2021, Northeast Division patrol members responded to a trouble unknown call at a residence near 139 Avenue and 35 Street.
Upon arrival, members found a male at that residence in medical distress. Paramedics treated and transported the male to hospital, where he later succumbed to his injuries.
Homicide Section has since taken over the investigation, and no further details are available at this time. An autopsy has been scheduled for Thursday morning.
Anyone with information about the circumstances surrounding this suspicious death is asked to contact EPS at 780-423-4567 or #377 from a mobile phone. Anonymous information can also be submitted to Crime Stoppers at 1-800-222-8477 or online at www.p3tips.com/250.
Read more on Todayville.