Lights out, ovens off: Europe preps for winter energy crisis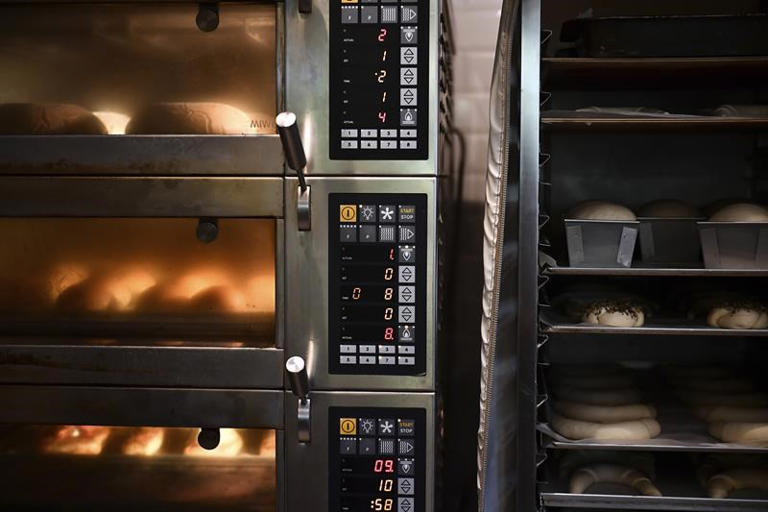 FRANKFURT, Germany (AP) — As Europe heads into winter in the throes of an energy crisis, offices are getting chillier. Statues and historic buildings are going dark. Bakers who can't afford to heat their ovens are talking about giving up, while fruit and vegetable growers face letting greenhouses stand idle.
In poorer eastern Europe, people are stocking up on firewood, while in wealthier Germany, the wait for an energy-saving heat pump can take half a year. And businesses don't know how much more they can cut back.
"We can't turn off the lights and make our guests sit in the dark," said Richard Kovacs, business development manager for Hungarian burger chain Zing Burger. The restaurants already run the grills no more than necessary and use motion detectors to turn off lights in storage, with some stores facing a 750% increase in electricity bills since the beginning of the year.
With costs high and energy supplies tight, Europe is rolling out relief programs and plans to shake up electricity and natural gas markets as it prepares for rising energy use this winter. The question is whether it will be enough to avoid government-imposed rationing and rolling blackouts after Russia cut back natural gas needed to heat homes, run factories and generate electricity to a tenth of what it was before invading Ukraine.
Europe's dependence on Russian energy has turned the war into an energy and economic crisis, with prices rising to record highs in recent months and fluctuating wildly.
In response, governments have worked hard to find new supplies and conserve energy, with gas storage facilities now 86% full ahead of the winter heating season — beating the goal of 80% by November. They have committed to lower gas use by 15%, meaning the Eiffel Tower will plunge into darkness over an hour earlier than normal while shops and buildings shut off lights at night or lower thermostats.
Europe's ability to get through the winter may ultimately depend on how cold it is and what happens in China. Shutdowns aimed at halting the spread of COVID-19 have idled large parts of China's economy and meant less competition for scarce energy supplies.
German Chancellor Olaf Scholz said this month that early preparations mean Europe's biggest economy is "now in a position in which we can go bravely and courageously into this winter, in which our country will withstand this."
"No one could have said that three, four, five months ago, or at the beginning of this year," he added.
Even if there is gas this winter, high prices already are pushing people and businesses to use less and forcing some energy-intensive factories like glassmakers to close.
It's a decision also facing fruit and vegetable growers in the Netherlands who are key to Europe's winter food supply: shutter greenhouses or take a loss after costs skyrocketed for gas heating and electric light.
Bosch Growers, which grows green peppers and blackberries, has put up extra insulation, idled one greenhouse and experimented with lower temperatures. The cost? Smaller yields, blackberries taking longer to ripen, and potentially operating in the red to maintain customer relationships even at lower volumes.
"We want to stay on the market, not to ruin the reputation that we have developed over the years," said Wouter van den Bosch, the sixth generation of his family to help run the business. "We are in survival mode."
Kovacs, grower van den Bosch and bakers like Andreas Schmitt in Frankfurt, Germany, are facing the hard reality that conservation only goes so far.
Schmitt is heating fewer ovens at his 25 Cafe Ernst bakeries, running them longer to spare startup energy, narrowing his pastry selection to ensure ovens run full, and storing less dough to cut refrigeration costs. That might save 5-10% off an energy bill that is set to rise from 300,000 euros per year, to 1.1 million next year.
"It's not going to shift the world," he said. The bulk of his costs is "the energy required to get dough to bread, and that is a given quantity of energy."
Schmitt, head of the local bakers' guild, said some small bakeries are contemplating giving up. Government help will be key in the short term, he said, while a longer-term solution involves reforming energy markets themselves.
Europe is targeting both, though the spending required may be unsustainable. Nations have allocated 500 billion euros to ease high utility bills since September 2021, according to an analysis from the Bruegel think tank in Brussels, and they are bailing out utilities that can't afford to buy gas to fulfill their contracts.
Governments have lined up additional gas supply from pipelines running to Norway and Azerbaijan and ramped up their purchase of expensive liquefied natural gas that comes by ship, largely from the U.S.
At the same time, the EU is weighing drastic interventions like taxing energy companies' windfall profits and revamping electricity markets so natural gas costs play less of a role in determining power prices.
But as countries scramble to replace Russian fossil fuels and even reactivate polluting coal-fired power plants, environmentalists and the EU itself say renewables are the way out long term.
Neighbors in Madrid looking to cut electricity costs and aid the energy transition installed solar panels this month to supply their housing development after years of work.
"I have suddenly reduced my gas consumption by 40%, with very little use of three radiators strategically placed in the house," neighbor Manuel Ruiz said.
Governments have dismissed Russia as an energy supplier but President Vladimir Putin still has leverage, analysts say. Some Russian gas is still flowing and a hard winter could undermine public support for Ukraine in some countries. There have already been protests in places like Czechia and Belgium.
"The market is very tight and every molecule counts," said Agata Loskot-Strachota, senior fellow for energy policy at the Center for Eastern Studies in Warsaw. "This is the leverage that Putin still has — that Europe would have to face disappointed or impoverished societies."
In Bulgaria, the poorest of the EU's 27 members, surging energy costs are forcing families to cut extra spending ahead of winter to ensure there is enough money to buy food and medicine.
More than a quarter of Bulgaria's 7 million people can't afford to heat their home, according to EU statistics office Eurostat, the highest in the 27-nation bloc due to poorly insulated buildings and low incomes. Nearly half of households use firewood in winter as the cheapest and most accessible fuel, but rising demand and galloping inflation have driven prices above last year's levels.
In the capital, Sofia, where almost half a million households have heating provided by central plants, many sought other options after a 40% price increase was announced.
Grigor Iliev, a 68-year-old retired bookkeeper, and his wife decided to cancel their central heating and buy a combined air conditioner-heating unit for their two-room apartment.
"It's a costly device, but in the long run, we will recoup our investment," he said.
Meanwhile, businesses are trying to stay afloat without alienating customers. Klara Aurell, owner of two Prague restaurants, said she's done all she can to conserve energy.
"We use LED bulbs, we turn the lights off during the day, the heating is only when it gets really cold and we use it only in a limited way," she said. "We also take measures to save water and use energy-efficient equipment. We can hardly do anything else. The only thing to remain is to increase prices. That's how it is."
The gourmet Babushka Artisanal Bakery in an affluent district of Budapest has had to raise prices by 10%. The bakery used less air conditioning despite Hungary's hottest summer on record and is ensuring the ovens don't run without bread inside.
While it has enough traffic to stay open for now, further jumps in energy costs could threaten its viability, owner Eszter Roboz said.
"A twofold increase in energy costs still fits into the operation of our business and into our calculations," she said. "But in the case of a three- to fourfold increase, we will really need to think about whether we can continue this."
___
Spike reported from Budapest, Hungary; Janicek from Prague; and Toshkov from Sofia, Bulgaria. Videojournalist Irene Yagüe contributed from Madrid.
David Mchugh, Justin Spike, Karel Janicek And Veselin Toshkov, The Associated Press
Russian oil price cap, EU ban aim to limit Kremlin war chest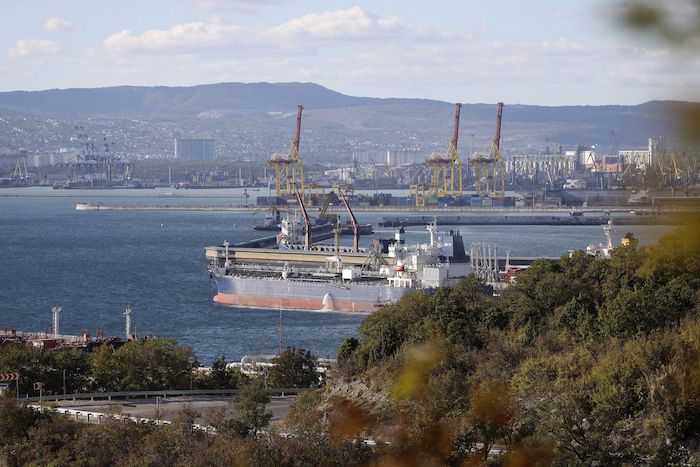 By David Mchugh in Frankfurt
FRANKFURT, Germany (AP) — Major Western measures to limit Russia's oil profits over the war in Ukraine took effect Monday, bringing with them uncertainty about how much crude could be lost to the world and whether they will unleash the hoped-for hit to a Russian economy that has held up better than many expected under sanctions.
In the most far-reaching efforts so far to target one of Moscow's main sources of income, the European Union is banning most Russian oil and the Group of Seven democracies has imposed a price cap of $60 per barrel on Russian exports to other countries.
The impact of both measures, however, may be blunted because the world's No. 2 oil producer has so far been able reroute much of its European seaborne shipments to China, India and Turkey, although at steep discounts, and the price cap is near what Russian oil already cost.
As it stands, Russia will likely have enough money to not only fund its military but support key industries and social programs, said Chris Weafer, CEO and Russian economy analyst at consulting firm Macro-Advisory.
"At this price level, that outlook really doesn't change much. But what is key is how much volume Russia would be able to sell," he said. "And that depends not only on the willingness of Asian buyers to continue buying Russian oil, but also what is the physical ability of Russia to shift that oil."
Western leaders are walking a fine line between trying to cut Russia's oil income and preventing an oil shortage that would cause a price spike and worsen the inflation plaguing economiesand hurting consumers worldwide. They could later agree to lower the price cap to increase pressure on Russia, which says it will not sell to countries that observe the limit.
That could take oil off global markets and raise energy costs, including for gasoline at the pump. International benchmark Brent crude rose before falling 2.5% to $83.40 a barrel Monday.
To seriously cut Russian revenue, the cap must be lowered "quickly and progressively," said Lauri Myllyvirta, lead analyst at the Finland-based Centre for Research on Energy and Clean Air.
Even the $60 cap, if enforced, would already push Russia to lower per-barrel tax, he said, calling it "by far the biggest step to date to cut off the fossil fuel export revenue that is funding and enabling Russia's barbaric invasion of Ukraine."
Russia has been living off the huge windfall from higher oil pricesearlier this year and will be more vulnerable in the next several months when that money is spent, Myllyvirta said.
Kremlin spokesman Dmitry Peskov, asked in a conference call how the oil price cap might affect the war, said, "The economy of the Russian Federation has the necessary potential to fully meet all needs and requirements within the framework of the special military operation, and such measures will not affect this."
The U.S., EU and allied countries have hit Russia with a slew of sanctions aimed at bank and financial transactions, technology imports and regime-connected individuals. But until now, those sanctions have for the most part not directly gone after the Kremlin's biggest moneymaker, oil and natural gas.
Europe was heavily dependent on Russian oil and natural gasbefore the war and has had to scramble to find new supplies. Previously, the EU banned imports of Russian coal, and the U.S. and the U.K. halted their limited imports of Russian oil, but those steps had a much smaller economic impact.
Even as Western customers shunned Russian oil, the higher prices driven by fears of energy shortages helped offset lost oil sales, and Russian exporters have shipped more oil to Asian countries and Turkey in a major reshuffling of global oil flows. Russia's economy has shrunk — but not by as much as many expected at the start of the war almost 10 months ago.
One unknown is how much of the oil formerly sold to Europe can be rerouted. Analysts think many, but not all, of the roughly 1 million barrels covered by the embargo will find new homes, tightening supply and raising prices in coming months.
The Biden administration doesn't expect that Russia's threats to cut off countries observing the cap and slow production would "have any impact long term on global oil prices," National Security Council spokesman John Kirby said.
He said "this cap will lock in the discount on Russian oil" and countries like China and India would be able to bargain for steep price reductions.
Indian Foreign Minister Subrahmanyam Jaishankar indicated Monday that the country would keep buying oil from Russia to prioritize its energy needs. India so far hasn't committed to the price cap.
The cap has a grace period for oil that was loaded before Monday and arrives at its destination before Jan. 19 to minimize disruption on oil markets.
The measure bars insurers or ship owners — most of them located in the EU or U.K. — from helping move Russian oil to non-Western countries unless that oil was priced at or below the cap.
The idea is to keep Russian oil flowing while reducing the Kremlin's income. The U.S. and Europe leaned more toward preventing a price spike than provoking financial distress in Russia.
French Finance Minister Bruno Le Maire said the cap was "worth trying," adding that "we will make an assessment of the efficiency of the old cap at the beginning of 2023."
Ukraine's President Volodymyr Zelenskyy had called for a price ceiling of around $30 per barrel. That would be near Russia's cost of production, letting Russian oil companies earn enough only to avoid capping wells that can be hard to restart. Russia needs some $60 to $70 per barrel to balance its budget.
Russia could use methods to evade the sanctions such as those employed by Iran and Venezuela, including using "dark fleet" tankers with obscure ownership and ship-to-ship transfers of oil to tankers with oil of similar quality to hide its origin. Russia or China could also organize their own insurance. Sanctions experts say that those steps will impose higher costs on Russia.
The new EU sanctions led the Italian government to take temporary control of the Russian-owned ISAB refinery in Sicily last week. The government stopped short of nationalization but put the facility, where about 20% of Italy's oil is refined, under receivership to protect 10,000 jobs linked to the refinery and its suppliers.
___
AP reporters Raf Casert in Brussels, Aamer Madhani in Washington, Sheikh Saaliq in New Delhi and Colleen Barry in Milan contributed
Report confirms Asia can reduce emissions with Canadian LNG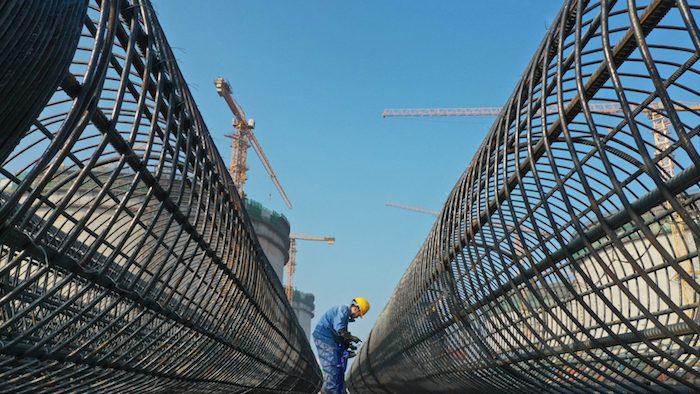 'It reduces emissions globally, so it's for the good of everyone'
From the Canadian Energy Centre Ltd.
Asia's demand for liquefied natural gas (LNG) is rising fast as countries look for cleaner alternatives to coal while their economies expand.
To significantly reduce emissions, the LNG should come from Canada, according to a new report by global research consultancy Wood Mackenzie.
If Canada increases its LNG export capacity to Asia, net emissions could decline by 188 million tonnes of CO2 equivalent per year – or the annual impact of taking 41 million cars off the road, analysts wrote.
"It's like taking all of the cars in Canada away, if we were able to build all of those projects," said Matthias Bloennigen, Wood Mackenzie's director of Americas upstream consulting.
"It reduces emissions globally, so it's for the good of everyone."
To reach global net zero emissions by 2050, the largest reductions will likely need to come from the power sector, analysts wrote.
The heart of the opportunity is switching from coal-fired to gas-fired power plants, particularly in Asia.
Natural gas – traded globally as LNG – produces less than half the emissions of coal when used in power generation.
And it's a so-called "baseload" reliable fuel that can help offset the intermittency of wind and solar as renewables take on a larger share of the global energy mix, analysts wrote.
"Gas is also cost-competitive and there are large global reserves in many countries, including Canada," the report said.
"If Canada does not export as much LNG as anticipated to northeast Asia, the region would need to rely on LNG from elsewhere that has a higher emissions intensity."
If Canada limits its LNG exports to one or two projects, total emissions in northeast Asia would increase by 121 million tonnes of CO2 equivalent through 2050, analysts wrote.
But if Canada significantly increases LNG capacity to help northeast Asia reduce its reliance on coal, net emissions would decline by 5,459 mtCO2e over the same period.
"LNG from Canada going into northeast Asia has lower emissions than LNG coming from many other global LNG exporters," the report said.
LNG from western Canada has average life cycle emissions intensity 12 kgCO2e/mmbtu, compared to 21 kgCO2e/mmbtu for projects in the United States.
"With its high environmental standards and stewardship, Canada would be a great partner to fill the LNG demand gap in Asia," Wood Mackenzie analysts wrote.