Lewis to fight Liberal plan to axe charity status for anti-abortion pregnancy centres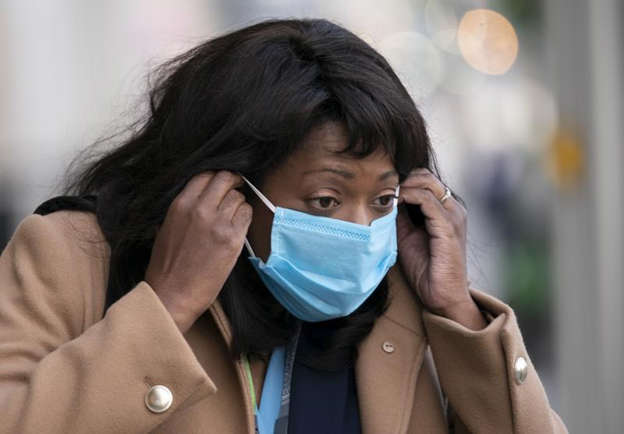 OTTAWA — Leslyn Lewis, in one of her first acts as an MP on Parliament Hill, says she plans on inviting Prime Minister Justin Trudeau to a pregnancy centre that risks losing its charity status over opposing abortion.
The newly elected Ontario representative revealed her plans to a recent crowd of demonstrators who gathered in Ottawa to rally against the Liberal government's promise to remove charity status for anti-abortion organizations.
During the election campaign, Trudeau ran on a platform pledge to no longer provide this status for organizations that provide "dishonest counselling to women about their rights and about the options available to them at all stages of the pregnancy."
It listed crisis pregnancy centres as an example, which proponents of access to abortion services say offer incorrect information about the procedure.
"We know that regardless of the fact that they may distribute some diapers, they have impacts on people's access to health care, and they have public health impacts in terms of delayed access to care," said Frédérique Chabot, director of health promotion at Action Canada for Sexual Health and Rights, said of crisis pregnancy centres.
In a statement, Lewis, a former Conservative leadership contender who was heavily backed by the party's social conservative members, said Trudeau ran on a plan that required "adherence (to) the Liberal Party of Canada's illiberal values test," as she touted pregnancy centres for offering supports to women.
"Too often, women find themselves in a position where they feel that the circumstances of life are pushing them to make a decision they don't want to make," she said.
"As a member of Parliament, I will be opposing the proposed illiberal, anti-women policy that would seek to strip charitable status from organizations … that don't pass Justin Trudeau's values test," Lewis said her statement.
In a statement, Adrienne Vaupshas, press secretary for Finance Minister Chrystia Freeland, repeated the wording of the Liberals' platform pledge, adding only that "more information will be available in due course."
In an interview, charity tax lawyer Adam Aptowitzer warned moving on the promise would be a politically loaded process that could open the country up to a debate about what counts as "charitable" in Canada.
"They surely do not want to get into that discussion because that is really fraught with difficulty," he said.
Campaign Life Coalition, a national organization opposed to abortion, has nonetheless been mobilizing against the promise. On Wednesday, it presented petitions to Lewis, as well as other MPs that hail from the federal Tories' social conservative ranks.
One of those was Alberta MP Arnold Viersen, who appeared alongside Lewis at that day's Parliament Hill demonstration. He told the crowd they would fight the move "tooth and nail in the House of Commons."
How much Conservative Leader Erin O'Toole plans to back that battle, however, remains unclear.
Asked about the Liberal pledge on Thursday, O'Toole repeated he supports reproductive rights, and that he doesn't believe in politicizing health issues.
"If anyone is at crisis, for any reason, whether it's addiction, homelessness, an issue related to choice for a woman, we need to bring people together, not divide them. And that's what Conservatives will try and do."
Several years ago, the Conservatives mounted a vocal opposition to the Liberal government's requirement that applicants to its summer-jobs program needed to pledge support for abortion access to qualify for funding.
Last month, a Federal Court judge dismissed a legal challenge against that rule, which came from Toronto Right to Life.
The social conservative grassroots of the Conservative party have been some of the fiercest critics of O'Toole because they say he backed down from promises he made to them when he was running for the leadership last year, where he directly appealed to supporters of Lewis.
Despite what was viewed as an impressive showing during the race, Lewis was left on the backbenches when O'Toole named his picks for critics earlier in the month.
O'Toole says as Conservative leader, he's a supporter of reproductive rights.
Most of his caucus voted in favour of a private member's bill from Saskatchewan MP Cathay Wagantall in June that proposed to ban physicians from performing what is known as sex-selective abortion.
The bill was defeated easily after Liberal, NDP and Bloc Québécois MPs characterized it as a Trojan horse to erode reproductive rights.
This report by The Canadian Press was first published Nov. 25, 2021.
Stephanie Taylor, The Canadian Press
Canada's top five federal contaminated sites to cost taxpayers billions to clean up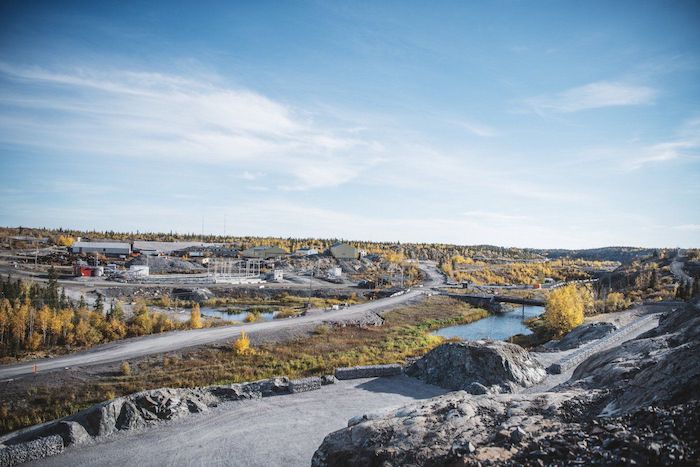 By Emily Blake in Yellowknife
With a cost estimate of $4.38 billion, remediation of the Giant Mine, one of the most contaminated sites in Canada, is also expected to be the most expensive federal environmental cleanup in the country's history.
The figure, recently approved by the Treasury Board of Canada, spans costs from 2005 until 2038, when active remediation at the former Yellowknife gold mine is anticipated to end. That includes $710 million the federal government said has already been spent, but does not include costs for long-term care and maintenance.
"It doesn't bother me so much that it's going to cost $4 billion to clean up Giant Mine. What really bothers me is that the taxpayer is covering that cost," said David Livingstone, chair of the Giant Mine Oversight Board.
It indicates the federal government failed to ensure private developers provided financial security to remediate sites. He said while that has improved over time, there will likely be more issues in the future.
"We as a society need to get a better handle on what it costs us to support mining industry and oil and gas industry," he said. "If the numbers suggest that it's going to cost more to clean up a site than that site generated in revenue to the Crown, we've got a problem."
There are more than 20,000 locations listed in the federal contaminated sites inventory, from dumps and abandoned mines to military operations on federal land.
Environment and Climate Change Canada says that after Giant Mine, the four most expensive cleanups are the Faro Mine in Yukon, the Port Hope Area Initiative in Ontario, Esquimalt Harbour in British Columbia and Yukon's United Keno Hill Mine.
More than $2 billion has been spent on the five sites so far, and it's anticipated they will cost taxpayers billions more in the coming years. Their final price tags are not yet known.
The most recent numbers from the Treasury Board of Canada indicate more than $707 million has been spent on remediation, care and maintenance at Faro Mine, a former open pit lead-zinc mine. Its remediation project is expected to take 15 years to complete and is currently estimated to cost $1 billion, plus $166 million for the first 10 years of long-term operation and maintenance.
Parsons Inc. was awarded a $108-million contract in February for construction, care and maintenance at Faro Mine until March 2026, with the option to extend the contract for the duration of active remediation. The company said the contract could ultimately span 20 years and exceed $2 billion.
In 2012, Ottawa committed $1.28 billion in funding over 10 years for the cleanup of historical low-level radioactive waste in the municipalities of Port Hope and Port Grandby, Ont. To date more than $722 million has been spent on assessment and remediation.
The Port Grandby Project was completed earlier this year and has moved into long-term monitoring for hundreds of years. The Port Hope cleanup, which started in 2018, will continue into 2030.
The cleanup in the Esquimalt Harbour seabed in Victoria currently has a budget of $162.5 million. Roughly $214 million has already been spent on remediation and assessment. The Department of National Defence said that may include costs before 2015, when the remediation project began.
Cleanup of United Keno Hill Mine, a historical silver, lead and zinc mining property near Yukon's Keno City, is estimated to cost $125 million, including $79 million during its active reclamation phase. That is expected to begin in 2023 and take five years, followed by a two-year transition phase then long-term monitoring and maintenance. More than $67 million has been spent on remediation, care and maintenance at the site so far.
Other costly federal sites that have been cleaned up include the Cape Dyer Dew-Line, 21 former radar stations across the Arctic, for $575 million, the Sydney tar ponds and coke ovens on Cape Breton Island, N.S., for nearly $398 million, and the 5 Wing Goose Bay air force base in Labrador, for $142.9 million.
The 2022 public accounts state the gross liability for the 2,524 federal contaminated sites where action is required is nearly $10 billion based on site assessments. Of the 3,079 unassessed sites, 1,330 are projected to proceed to remediation with an estimated liability of $256 million.
The federal contaminated sites action plan was established in 2005 with $4.54 billion in funding over 15 years. That was renewed for an additional 15 years, from 2020 to 2034, with a commitment of $1.16 billion for the first five years.
Jamie Kneen with MiningWatch Canada said the contamination from Giant Mine highlights the importance of the planning and assessment process for development projects.
"If you don't actually do any planning around something, you can end up with a pretty horrible mess," he said. "In this case, it killed people before they started even capturing the arsenic. We don't want that to happen anymore."
This report by The Canadian Press was first published Nov. 27, 2022.
___
This story was produced with the financial assistance of the Meta and Canadian Press News Fellowship.
Manitoba RCMP say woman and child safe after alleged "random kidnapping"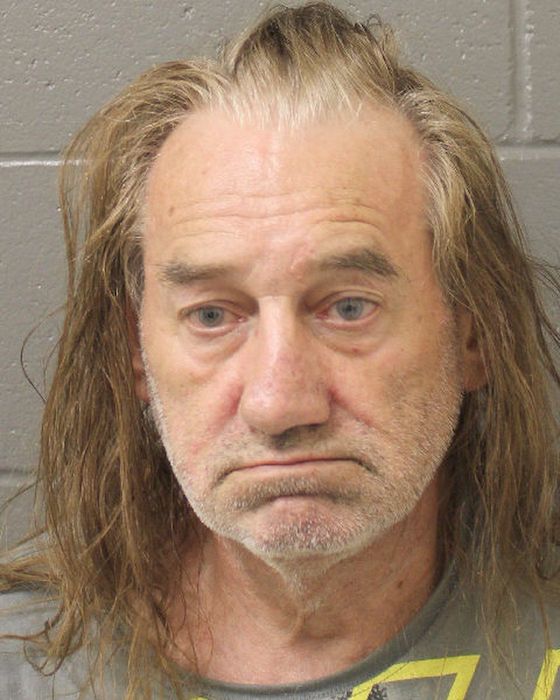 Winnipeg – A Manitoba woman and her two-year-old daughter are safe after stopping to help a man who was allegedly pretending to need help on the side of a road but who then jumped into their vehicle and demanded to be driven to Winnipeg, RCMP said Saturday.
Cpl. Julie Courchaine told a news conference that police were first called to a hotel parking lot in Portage la Prairie, west of Winnipeg, on Friday afternoon for a report of a man in a van who was acting erratically and possibly taking drugs.
Courchaine said police spoke with the man briefly before he put the van in gear, rammed a police vehicle, drove towards officers, and then rammed the police vehicle again before taking off.
A chase had to be abandoned when the van, which was allegedly stolen from Winnipeg, drove into oncoming traffic on Highway 1, Courchaine said.
Not long after, a 911 call came in from a person living just east of Portage la Prairie. The call got disconnected.
"But a male and a female voice could be heard before the phone went silent," Courchaine said.
Courchaine said the woman also managed to call her husband. He, too, called 911. Investigators spoke with him and also found the van abandoned, and they put the separate pieces together.
"She was driving in the area, saw this male in distress on the side of the road, pulled over to assist him, at which point he jumps in. She was able to make a call to her husband as well as that 911 call to us," Courchaine explained.
Investigators believed they were travelling to Winnipeg and Courchaine said police were in the process of issuing an Amber Alert when the woman called to say the man had fled the vehicle and she and her daughter were safe in Winnipeg's Polo Park neighbourhood.
Courchaine said the woman did not know the suspect. Neither the woman nor the child were physically hurt, she said, and no weapons were used.
The suspect was known to RCMP, she said.
"This was an extremely difficult situation and we would like to acknowledge the victim, who did everything she could to keep herself and her child safe," Courchaine said.
Police are now looking for Michael Stephen Klimchuk, 62, from Winnipeg, who is wanted on two charges of kidnapping, two charges of forcible confinement, abduction of a person under 14, three charges of assault with a weapon on a police officer, dangerous operation of a motor vehicle and possession of stolen property over $5,000.
Klimchuk is five-foot-eight-inches tall, weighs approximately 220 pounds, has blue eyes, long brown hair, and was last seen wearing a camo jacket and light-coloured pants.
Courchaine said he's not believed to pose an imminent threat, but anyone who sees him or knows where he is should contact police immediately.
RCMP in Manitoba had tweeted a surveillance camera image of the suspect Friday night who they said they were trying to identify in connection with "a serious incident near Portage la Prairie," but there was no mention of the alleged kidnapping.
When asked about the delay in releasing the information, Courchaine told the news conference it took time for police to connect the various elements.
This report by The Canadian Press was first published Nov. 26, 2022.