Leslyn Lewis joins Pierre Poilievre in skipping third Conservative leadership debate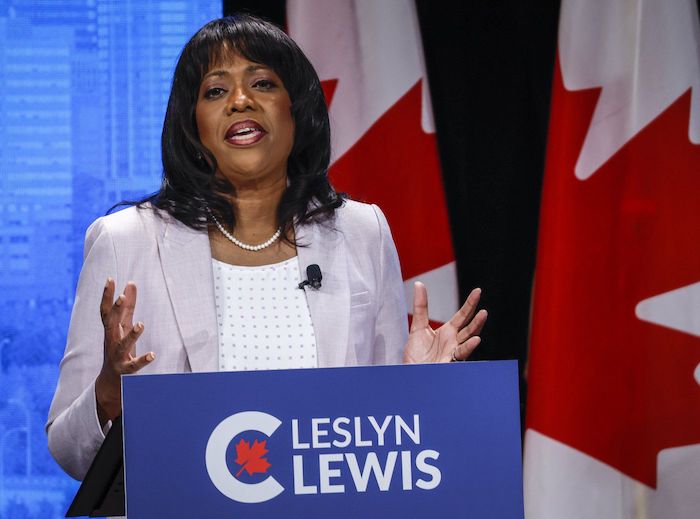 Leslyn Lewis has officially decided to skip out on the Conservative party's next leadership debate.
Her campaign says it informed the race's organizing committee she will not attend the "all-candidate event" set for Aug. 3.
The five candidates vying to replace former leader Erin O'Toole have been told by the party they are expected to appear in Ottawa for a third and final official debate before results are revealed Sept. 10.
Longtime MP Pierre Poilievre, the contest's perceived front-runner, has announced on social media he won't attend because he is focused on getting out the vote.
Lewis had expressed concerns about the need for another debate and in a recent open letter to the party asked whether it would cover topics including abortion and the World Economic Forum, issues she says members are inquiring about.
Under Conservative rules, candidates who do not attend party debates will be fined $50,000.
This report by The Canadian Press was first published July 28, 2022.
Line 5 shutdown 'draconian,' both sides must consider 'imperfect' alternatives: judge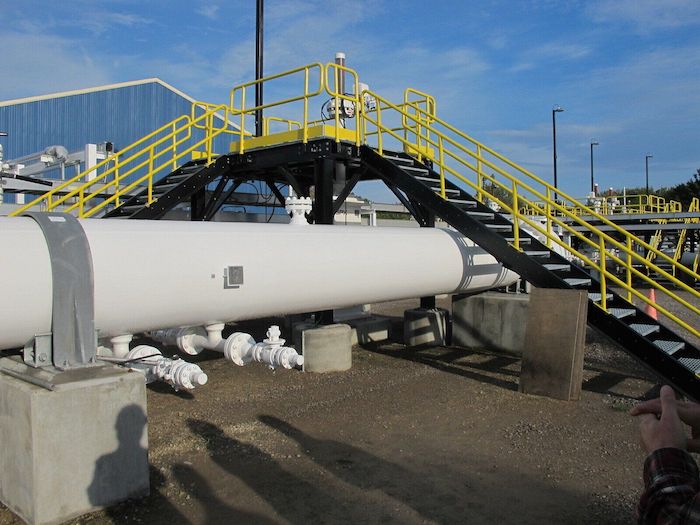 Washington – A judge in Wisconsin is ordering Enbridge Inc. and an Indigenous band to confer about "imperfect" alternatives to shutting down the cross-border Line 5 pipeline.
District Court Judge William Conley calls the prospect of shutting off the line "draconian" and wants Enbridge and the Bad River Band of the Lake Superior Chippewa to explore other options.
Conley also rejects outright Enbridge's request that the band be ordered to allow the company access to its tribal lands in order to perform inspections and maintenance on the line.
He says the trial evidence has not shown that the band is violating a 1977 bilateral treaty on pipelines by rejecting the company's proposals to fortify the line, which crosses their territory in Wisconsin.
In September, Conley denied Bad River's motion for a summary judgment that would have shut down the pipeline, citing potential economic and foreign policy implications.
Today's ruling calls on both sides to meet before Dec. 17 to find a solution that would mitigate the risk of a near-term spill without closing the pipeline down.
The band has yet to propose a potential solution that would not require a total shutdown, Conley writes, a prospect he describes as "draconian injunctive remedies."
"The court must consider what alternative steps, however imperfect (particularly in the longer run), would reduce the risk of an oil spill in the near term," the decision reads.
If possible, those steps should also preserve the operation of Line 5 "for those areas of the United States and Canada that currently depend on it."
This report by The Canadian Press was first published Nov. 28, 2022.
Emergencies Act inquiry studies fundamental rights and freedoms at stake in protests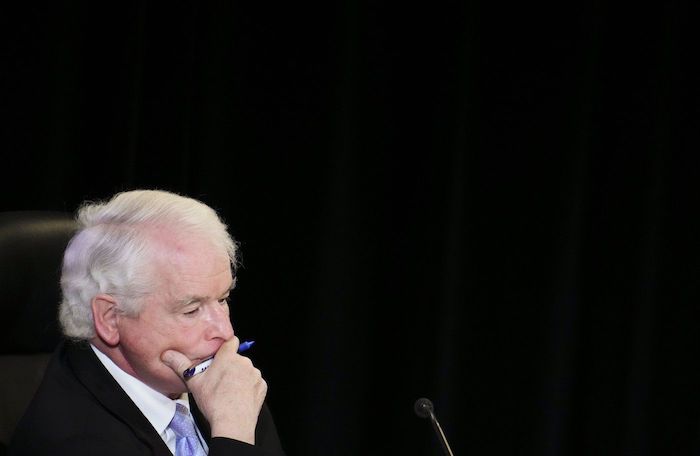 The inquiry into the Liberal government's historic choice to invoke the Emergencies Act to quell weeks-long demonstrations against COVID-19 mandates last winter is now moving into its public policy phase.
The Public Order Emergency Commission is expected to hear this week from about 50 experts who will share their perspectives on the use of the Emergencies Act, including whether it needs updating.
A session this morning will focus on fundamental rights and freedoms at stake in public protests, as well as their limits, while an afternoon session will explore financial governance, policing and intelligence.
Other topics to be discussed this week include cryptocurrency, international supply chains and criminal law, with discussions largely driven by policy papers the inquiry commissioned earlier this year.
Prime Minister Justin Trudeau invoked the Emergencies Act on Feb. 14 after thousands of protesters associated with the "Freedom Convoy" blockaded downtown Ottawa and key border crossings.
Calling a public inquiry is a requirement under the emergency legislation and Justice Paul Rouleau, the commissioner of the inquiry, must submit his report to Parliament by Feb. 20, 2023.
"I look forward to hearing the thoughts and views of the experts and the discussion and analysis of these key policy issues," Rouleau said in a statement last Thursday.
"This will assist the commission in considering what recommendations to make on the use of and potential modernization of the Emergencies Act and on any areas where we consider further study or research should be undertaken."
The policy phase follows six weeks of public hearings at the Library and Archives Canada building in downtown Ottawa, culminating in Trudeau's hours-long testimony on Friday.
This report by The Canadian Press was first published Nov. 28, 2022.