NAFTA talks intensify as Freeland, negotiators push hard for breakthrough
OTTAWA — Sources say Foreign Affairs Minister Chrystia Freeland and her team of negotiators are engaged in an intensive, late-stage effort to get Canada back into a trilateral trade deal with the United States and Mexico before Monday's American-imposed deadline.
With the release of the text of the U.S.-Mexico trade agreement expected any day, and Mexico's new president-elect pushing the American side to make a deal with Canada, the political pressure is mounting to get a new North American Free Trade Agreement done in short order.
Freeland, who will give Canada's marquee speech to the United Nations General Assembly in New York on Saturday, was on a conference call Friday night with negotiators in Washington, who have been engaged in intensive talks all week, a source familiar with the effort told The Canadian Press.
"The U.S. knows what they need to do to get a deal, so it's really up to them," said the source, speaking on condition of anonymity given the sensitive nature of the talks.
"We're focused on the substance, not the timetable."
Indeed, analysts and insiders alike say the latest American-imposed deadline for Canada to join by Monday is not set in stone, and that there will still be time for the Liberal government to negotiate with the Trump administration after that.
But they caution the window is closing and Canada's time may be running out.
Mexico and the United States announced their own bilateral deal last month, sparking a renewed round of negotiations between Washington and Ottawa to bring Canada into the NAFTA fold.
The formal text needs to be released by Sunday so it can be presented to the U.S. Congress by the end of the month and fulfil a 60-day notice requirement that would allow lawmakers to approve it by Dec. 1 — before the newly-elected Mexican government takes power.
Some reports said it could come as early as Friday, but that likelihood was fading after Reuters reported that Andres Manuel Lopez Obrador, Mexico's president-elect, had said he'd agreed to call on the U.S. to reach an agreement with Canada.
Multiple sources told The Canadian Press the sticking points between Ottawa and Washington include dairy, preserving Canada's cultural exemption and Canada's insistence on preserving the Chapter 19, which allows for independent panels to resolve disputes involving companies and governments.
One source said Chapter 19 has not survived the Mexico-U.S. deal, but Chapter 20, the government-to-government dispute settlement mechanism, has been preserved in its entirety.
Mexican ambassador Dionisio Perez Jacome said his country still wants Canada to come on board, even if the deadline of the next few days comes and go.
"Hopefully Canada can be included already in the text. If not, then the process gets more complicated, but it's also possible to come in … some days after," Perez Jacome said.
Sources say Mexico is fine with the Trudeau government waiting past Monday's Quebec election because it understands any concession it might be willing to make on allowing greater U.S. access to dairy would be a political bombshell in the final days of the provincial campaign.
A source close to the negotiations told The Canadian Press that the vast majority of the U.S.-Mexico text — more than 20 of its approximately 30 chapters — is not the least bit contentious for Canada.
That comes as no surprise to trade experts.
Laura Dawson, director of the Canada Institute at the Wilson Center in Washington, said major work has been completed on most of the chapters since Canada and the U.S. resumed talks.
"They are closer now than they've ever been. There's a potential landing strip in all of the negotiated areas."
Meredith Lilly, an international trade expert at Carleton University in Ottawa, said there's virtually nothing in the text that will take Canadian negotiators by surprise.
"They should have seen the text by now as part of earlier negotiations, as well as more recent bilateral negotiations," she said.
There's no guarantee Congress would allow U.S. President Donald Trump to move forward with a two-country deal that excludes Canada because it originally granted him the authority to negotiate a three-country pact.
Sarah Goldfeder, a former U.S. diplomat based in Ottawa, said she's not sure Trump actually wants a deal with Canada before the U.S. midterm elections in November, because periodically beating up on Canada and Prime Minister Justin Trudeau is a convenient channel-changer for a president beset by unfavourable news coverage.
"It's a deflection from a number of different problems," she said.
Trump says he will pursue a trade deal with or without Canada, and has repeatedly threatened to impose punitive tariffs on Canadian automobiles if a trilateral deal can't be reached.
He has already imposed hefty steel and aluminum tariffs on Canada and Mexico, using a section of U.S. trade law that gives him the authority to do that for national security reasons.
The Trudeau government has branded the tariffs illegal and insulting given the close security relationship between Canada and the U.S., including their shared membership in Norad, which defends North American airspace.
Mexico didn't win any relief from the U.S. on the tariffs in their deal, but Canada is pushing hard for it in the current negotiations.
"It will be really hard for negotiators to bring a deal back to Canada and say 'I think we got a pretty good deal, but we didn't get a release from these national security tariffs'," said Dawson.
"That's going to make it very difficult to sell a deal at home."
— With files from James McCarten in Washington, D.C., and Dan Healing in Banff, Alta.
Mike Blanchfield, The Canadian Press
House passes bill creating carve-outs for farmers in Canada's carbon pricing scheme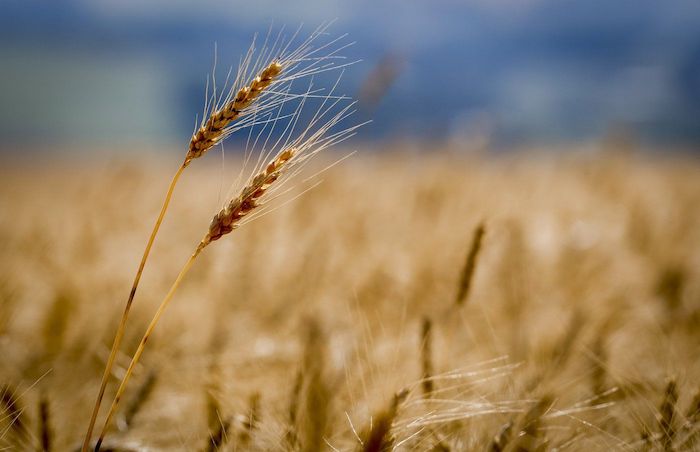 A field of wheat is pictured near Cremona, Alta., Tuesday, Sept. 6, 2022. THE CANADIAN PRESS/Jeff McIntosh
By David Fraser in Ottawa
A private member's bill that would create specific carve-outs for farmers in Canada's carbon pricing scheme has passed in the House of Commons.
The bill would exempt farmers from paying for emissions from natural gas and propane they use for certain activities performed on their farms, such as drying grain, preparing feed, irrigating and heating barns.
It passed with the support of Conservative, NDP, Bloc Québécois and Green Party MPs, with a few Liberals, including agriculture committee chair Kody Blois, joining the opposition parties to vote in favour.
The private member's bill introduced by Conservative MP Ben Lobb in February 2022, which would not exempt farmers from the carbon price for activities performed off-site, will now be debated in the Senate.
Farmer groups have said they are facing rising production costs, and the proposed law would give them critical financial relief from rising costs.
The Agriculture Carbon Alliance, which was created by industry groups in 2021 in response to the federal Liberals' climate policies and advocates for sustainable farming, celebrated the bill's progress on Thursday.
"This legislation will provide farmers with the resources to invest in innovative and sustainable on-farm practices, while ensuring the stability of our food supply," said Dave Carey, the group's co-chair, in a statement.
The executive director of one of its members, the Grain Growers of Canada, said the law will offer significant relief if it is passed.
"As long as we don't have an alternative to fossil fuels, then there is no sense in punishing Canadian farmers for growing food," Erin Gowriluk said.
Not all are celebrating the law's advancement, however.
Tim Gray, executive director of the advocacy group Environmental Defence, said the law would weaken the government's response to climate change.
"Exempting these high-emission activities from carbon pricing for farmers will only further encourage other sectors to demand similar treatment," he said in a statement.
"This is already a problem as many industries, especially the oil and gas sector, have successfully lobbied for, and achieved, favourable treatment, which allows them to pay a much lower carbon price than others, regardless of their lack of actual degree of being energy intensive and trade exposed."
Agriculture Minister Marie-Claude Bibeau maintains that the federal government is helping farmers reduce their carbon footprints and ease financial burdens through a $3.5-billion sustainable agricultural partnership with provinces.
The federal carbon price already features an exemption for gasoline and light fuel oil costs used in tractors and trailers.
But farm groups have long contended that further exemptions are needed, and have at times disputed the federal government's characterization of how much the carbon price is costing producers, especially when it comes to drying grain. Grain must be dried before it can be stored and sold, particularly during wet harvests.
The bill that will now be debated in the Senate would only carve out exemptions for farmers who dry grain on their properties, and would not apply to off-farm activities. The law also includes a sunset clause that would allow a government to add, remove or renew the exemptions in eight years.
A previous bill introduced by a Conservative MP and widely supported by farm groups, which would have carved out similar exemptions, died on the order paper prior to the 2021 federal election.
Bibeau responded to farmers' concerns at the time by announcing dollars to help producers make their own grain-drying operations more environmentally sustainable.
The federal government says it is now spending $37.1 million on 99 grain drying projects as part of its $495.7 million Agricultural Clean Technology program.
Gowriluk said that Russia's invasion of Ukraine has had an impact on the way that federal politicians discuss agricultural policy, arguing that the conversation to focus on what Canada can do to help internationally.
A significant part of that is to "grow as much as we possibly can," she said.
"There's an increasing recognition from Canadian politicians that this isn't easy, and if there's anything they can do to alleviate the burden, and help keep farmers in the green rather than the red, then they're prepared to step up and do that."
Though it is rare for private member's bills to make it all the way through Parliament, minority government situations can create more collaboration between parties.
A second private member's bill focused on the Liberals' climate policy passed in the House of Commons during the same sitting this week, with support from Liberal MPs and ministers.
Green Party Leader Elizabeth May proposed the law, which would require the government to develop a national strategy to address environmental racism within two years of its passage.
A previous version of the bill, introduced by former Liberal MP Lenore Zann, also died on the order paper in 2021 prior to the election.
May acknowledged this week during debate about the bill that the law will require the government to play ball.
"It will then need to have the support from the government of the day and the support of the finance minister to fund the programs, so that communities of colour, Indigenous communities and poor communities are not left without access to environmental justice," she told MPs.
This report by The Canadian Press was first published March 30, 2023.
11 states consider 'right to repair' for farming equipment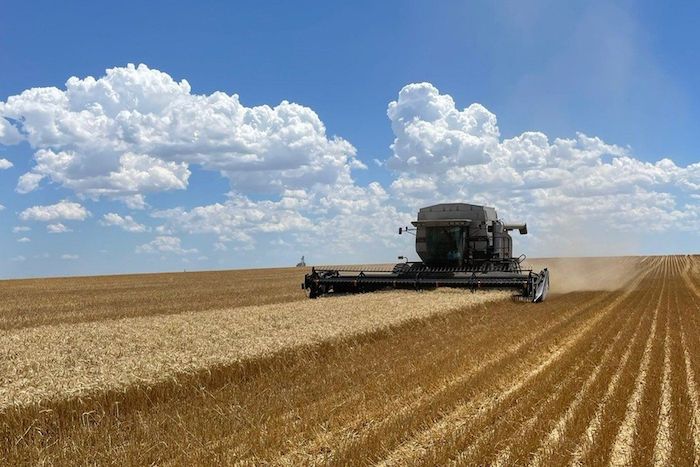 By Jesse Bedayn in Denver
DENVER (AP) — On Colorado's northeastern plains, where the pencil-straight horizon divides golden fields and blue sky, a farmer named Danny Wood scrambles to plant and harvest proso millet, dryland corn and winter wheat in short, seasonal windows. That is until his high-tech Steiger 370 tractor conks out.
The tractor's manufacturer doesn't allow Wood to make certain fixes himself, and last spring his fertilizing operations were stalled for three days before the servicer arrived to add a few lines of missing computer code for $950.
"That's where they have us over the barrel, it's more like we are renting it than buying it," said Wood, who spent $300,000 on the used tractor.
Wood's plight, echoed by farmers across the country, has pushed lawmakers in Colorado and 10 other states to introduce bills that would force manufacturers to provide the tools, software, parts and manuals needed for farmers to do their own repairs — thereby avoiding steep labor costs and delays that imperil profits.
"The manufacturers and the dealers have a monopoly on that repair market because it's lucrative," said Rep. Brianna Titone, a Democrat and one of the bill's sponsors. "(Farmers) just want to get their machine going again."
In Colorado, the legislation is largely being pushed by Democrats while their Republican colleagues find themselves stuck in a tough spot: torn between right-leaning farming constituents asking to be able to repair their own machines and the manufacturing businesses that oppose the idea.
The manufacturers argue that changing the current practice with this type of legislation would force companies to expose trade secrets. They also say it would make it easier for farmers to tinker with the software and illegally crank up the horsepower and bypass the emissions controller — risking operators' safety and the environment.
Similar arguments around intellectual property have been leveled against the broader campaign called 'right to repair,' which has picked up steam across the country — crusading for the right to fix everything from iPhones to hospital ventilatorsduring the pandemic.
In 2011, Congress passed a law ensuring that car owners and independent mechanics — not just authorized dealerships — had access to the necessary tools and information to fix problems.
Ten years later, the Federal Trade Commission pledged to beef up its right to repair enforcement at the direction of President Joe Biden. And just last year, Titone sponsored and passed Colorado's first right to repair law, empowering people who use wheelchairs with the tools and information to fix them.
For the right to repair farm equipment — from thin tractors used between grape vines to behemoth combines for harvesting grain that can cost over half a million dollars — Colorado is joined by 10 states including Florida, Maryland, Missouri, New Jersey, Texas and Vermont.
Many of the bills are finding bipartisan support, said Nathan Proctor, who leads Public Interest Research Group's national right to repair campaign. But in Colorado's House committee on agriculture, Democrats pushed the bill forward in a 9-4 vote along party lines, with Republicans in opposition even though the bill's second sponsor is Republican Rep. Ron Weinberg.
"That's really surprising, and that upset me," said the Republican Wood.
Wood's tractor, which flies an American flag reading "Farmers First," isn't his only machine to break down. His grain harvesting combine was dropping into idle, but the servicer took five days to arrive on Wood's farm — a setback that could mean a hail storm decimates a wheat field or the soil temperature moves beyond the Goldilocks zone for planting.
"Our crop is ready to harvest and we can't wait five days, but there was nothing else to do," said Wood. "When it's broke down you just sit there and wait and that's not acceptable. You can be losing $85,000 a day."
Rep. Richard Holtorf, the Republican who represents Wood's district and is a farmer himself, said he's being pulled between his constituents and the dealerships in his district covering the largely rural northeast corner of the state. He voted against the measure because he believes it will financially impact local dealerships in rural areas and could jeopardize trade secrets.
"I do sympathize with my farmers," said Holtorf, but he added, "I don't think it's the role of government to be forcing the sale of their intellectual property."
At the packed hearing last week that spilled into a second room in Colorado's Capitol, the core concerns raised in testimony were farmers illegally slipping around the emissions control and cranking up the horsepower.
"I know growers, if they can change horsepower and they can change emissions they are going to do it," said Russ Ball, sales manager at 21st Century Equipment, a John Deere dealership in Western states.
The bill's proponents acknowledged that the legislation could make it easier for operators to modify horsepower and emissions controls, but argued that farmers are already able to tinker with their machines and doing so would remain illegal.
This January, the Farm Bureau and the farm equipment manufacturer John Deere did sign a memorandum of understanding — a right to repair agreement made in the free market and without government intervention. The agreement stipulates that John Deere will share some parts, diagnostic and repair codes, and manuals to allow farmers to do their own fixes.
The Colorado bill's detractors laud that agreement as a strong middle ground while Titone said it wasn't enough, evidenced by six of Colorado's biggest farmworker associations that support the bill.
Proctor, who is tracking 20 right to repair proposals in a number of industries across the country, said the memorandum of understanding has fallen far short.
"Farmers are saying no," Proctor said. "We want the real thing."
___
Jesse Bedayn is a corps member for the Associated Press/Report for America Statehouse News Initiative. Report for America is a nonprofit national service program that places journalists in local newsrooms to report on undercovered issues.