Killing the 'carbon tax' is back while some Conservatives seek credible climate plans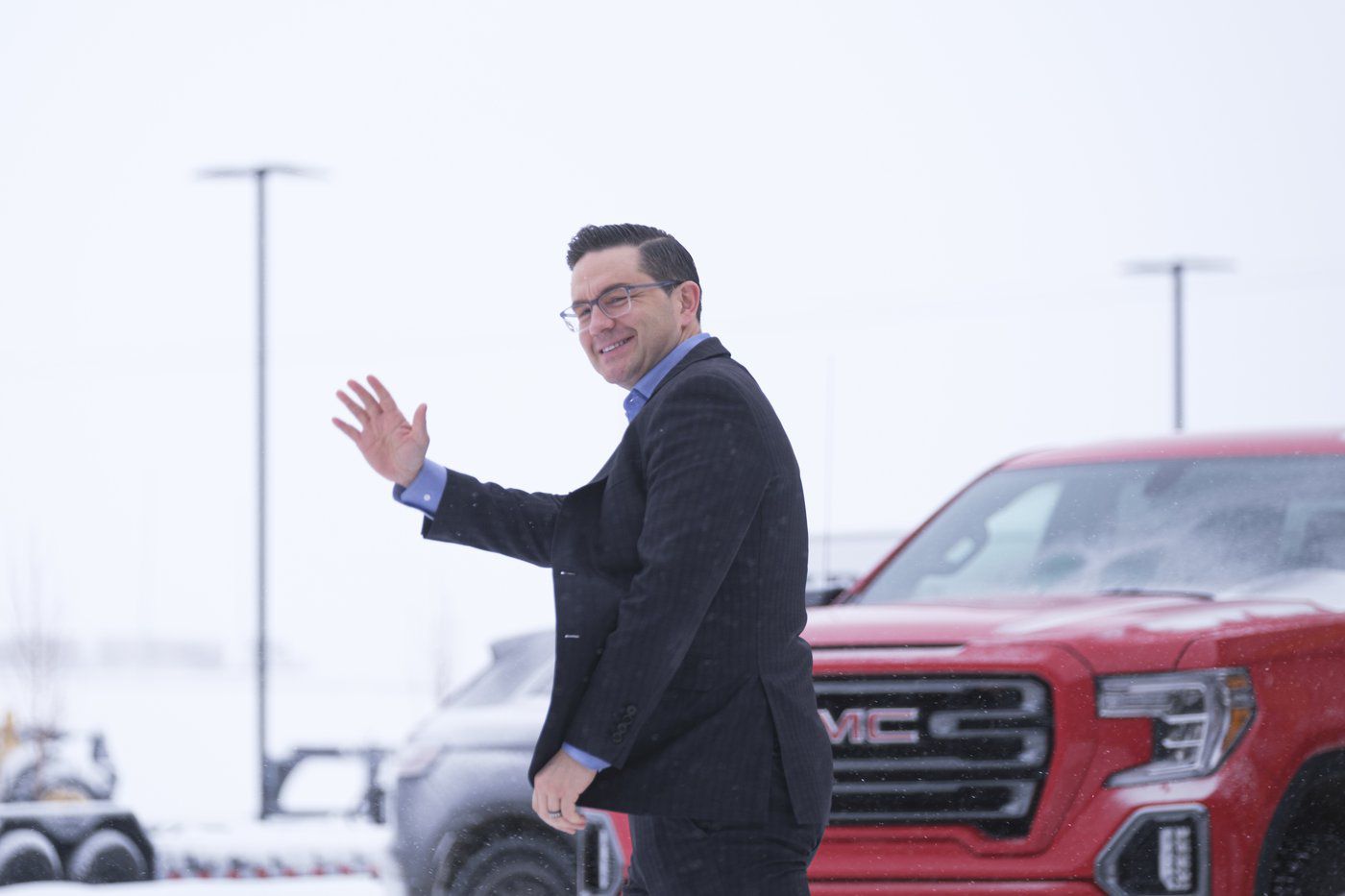 A group of longtime Conservatives is advocating for leadership hopefuls to develop credible climate plans at the same time as cancelling the federal carbon price has emerged as one of the first promises out of the race.
Ken Boessenkool, executive director of the recently launched Conservatives for Clean Growth, said Friday it doesn't view a consumer carbon price as the make-or-break feature of a good plan to tackle climate change.
The group announced itself shortly after the Tories began their search for a new leader and Candice Bergen, its interim leader, shelved the party's support for the carbon price policy introduced by former leader Erin O'Toole. Bergen has left the matter to be decided in the leadership race.
On its website, Conservatives for Clean Growth defines itself as believing in the need for the party to have a "stable, credible, long-term" plan to reach net-zero greenhouse gas emissions.
"There are many ways to get there," said Boessenkool, who previously served as an adviser to different conservative leaders, including former prime minister Stephen Harper. "There's incentives or smart regulations, relying on technology."
Pierre Poilievre, the high-profile Ottawa-area MP who was the first to declare his candidacy last month, travelled to Saskatchewan this week to release his energy policies, which began with a promise to cancel the Liberal government's consumer carbon price.
Calling it a "tax," Poilievre framed the issue to be one around cost and instead pledged that his environmental plan would focus on technology.
"I'm the only candidate for prime minister that will protect people's paycheques and make life more affordable by cancelling the carbon tax," he said in Regina on Friday.
Boessenkool said the new group, which he co-founded alongside former federal cabinet minister Lisa Raitt and ex-Alberta cabinet minister Jim Dinning, wants to work with any candidate on their proposals.
"What policy is Pierre Poilievre going to use to develop a credible climate change policy that is going to use technology? And that is the question that Conservatives should be asking him," Boessenkool said.
"He said he's going to address climate with technology — great, how?"
"If all Canadians hear about our climate plan is what we're against, they can be forgiven for thinking, we're against climate. And that's not enough."
In terms of details, Poilievre said he would put in place targets to reduce carbon-related emissions and then leave it up to provinces to decide how to proceed, naming off the use of nascent technology like carbon capture and storage as well as small modular nuclear reactors.
During his stop in Regina, he also trotted out popular rallying cries for party members to whom the development of the oil and gas industry matter, particularly those in Western Canada. He pledged to repeal a Liberal government ban on oil tankers off the coast of northern British Columbia as well as build more pipelines.
The renewed debate around carbon pricing and how Conservatives will handle climate policy more broadly comes after party members and some MPs reacted with shock at O'Toole's decision to introduce one last spring, which was welcomed by researchers and different green technology advocacy groups.
His decision followed the plan former leader Andrew Scheer campaigned on during the 2019 federal election, which didn't include a carbon price and was slammed by experts as insufficient.
Scheer, who appeared alongside Poilievre at his announcement Friday, was to formally endorse him that evening, making him the latest MP to do so.
"It seemed like when Mr. O'Toole adopted that policy, that it was the moment where the Conservatives had crossed the Rubicon on this issue," said Michael Bernstein, executive director of Clean Prosperity, a non-profit that championed the Tories' embrace of carbon pricing.
Almost one year later, Bernstein said it's apparent that's no longer the case.
"I don't think it's clear where they're going to land," he said.
Bernstein added that whatever happens one thing is for certain. Polling data shows voters in swing ridings, which Conservatives need to capture if they hope to form government in the next general election, support carbon pricing.
When it comes to how believable a climate plan could be without a carbon price, Bernstein said it's doable, but it would mean having a heavier reliance on fuel standards to help drive down emissions, which would end up costing consumers more money in the long run.
So far, Poilievre is the lone candidate in the Conservative leadership race but others have until April 19 to declare.
Those considering running include former Quebec premier Jean Charest, who introduced a cap-and-trade system in that province, as well as Brampton Mayor Patrick Brown, who supported a carbon price levy when he was leader of Ontario's Progressive Conservatives.
More recently, Brown penned a letter to Deputy Prime Minister and Finance Minister Chrystia Freeland to forgo the federal carbon price increase planned for April 1.
This report by The Canadian Press was first published March 4, 2022.
Immigration increase alone won't fix the labour market, experts say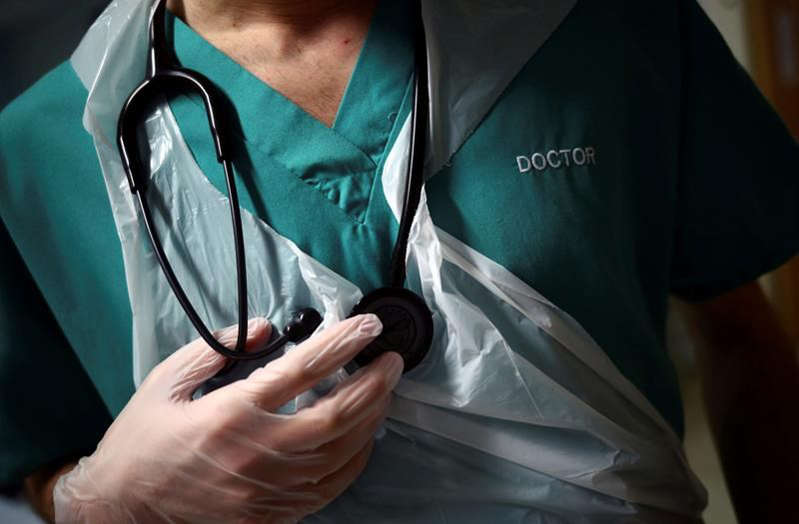 By Rosa Saba
Experts say Canada's plan to increase immigration may ease some pressures in the labour market, but bigger changes are needed to ensure new permanent residents are matched with the jobs that most need filling.
With the unemployment rate at historic lows, many companies are "starved" for workers, and new immigrants will help fill some of the need, said Ravi Jain, principal at Jain Immigration Law and co-founder of the Canadian Immigration Lawyers Association.
The federal government's new immigration plan calls for the admission of 1.45 million more new permanent residents over the next three years, beginning with 465,000 in 2023 and reaching 500,000 in 2025. That's compared with 341,000 in 2019.
According to Immigration, Refugees and Citizenship Canada, the plan is intended to help attract labour in key sectors, including healthcare, skilled trades, manufacturing and technology.
"It's clear that there are real gaps, real demands, and real needs," said Naomi Alboim, a senior policy fellow at Toronto Metropolitan University and a former Ontario Deputy Minister of Immigration.
But upping immigration levels is just one way to begin addressing those needs, she said — the government's plan should be part of a wider initiative to address temporary workers, international students and a larger range of jobs.
Change is needed to ensure new Canadians are well-matched to jobs that maximize their skills, qualifications and experience, said Alboim.
Recent immigrants are less likely to see their skills and education utilized than Canadian-born workers, Statistics Canada said, and new and recent immigrants are overrepresented in certain industries, including transportation and warehousing, and accommodation and food services.
Government policies have created a mismatch between the specific skills employers are looking for and the skills of immigrants being approved, Toronto immigration lawyer Sergio Karas said.
Some of this mismatch begins with international students, said Karas. Though many international students plan to become permanent residents after they graduate, many of them aren't in programs for jobs that are in demand by immigration policies, like healthcare or trades, he said.
International students and temporary foreign workers (TFWs) have made up an increasingly large portion of Canada's economic immigrants, or those selected for their contribution to the economy, who made up more than half of recent immigrants in 2021, Statistics Canada said.
In 2020, 67 per cent of the country's principal applicants in the economic class were previously temporary foreign workers or international students, the agency said.
But that 67 per cent is a relatively small portion of all the temporary workers and international students in Canada, said Alboim. Canada had 777,000 TFW work permit holders in 2021, and almost 622,000 international students that year, Statistics Canada said.
Canada's dependence on temporary workers to fill long-term gaps is a huge problem, said Alboim. It creates little incentive to improve wages, conditions or supports for temporary workers, she said.
Federal immigration policy seems laser-focused on jobs requiring higher levels of training and education, said Alboim, a barrier to permanent residency for many TFWs and international students.
That's despite the fact that much of Canada's labour shortage is in jobs that require lower levels of education or experience, jobs that many temporary workers and students take on, said Alboim.
The federal government should expand its scope to prioritize more of these kinds of jobs, she said.
"There are way, way, way more people here now with temporary status that will never be able to transition to permanent residency, assuming they want to, unless the rules for permanent residency are changed to recognize that we actually need them too," she said.
However, not all the onus lies on the federal government, Jain said. One ongoing problem has been immigrants' credentials not being recognized in Canada, and while there have been some recent changes aimed at improving that, more needs to be done, he said. These credentials are the jurisdiction of provinces and territories, not Ottawa.
Provincial and regional immigration programs often do a better job of bringing in workers who can meet a wide range of labour needs including in lower-skill jobs, Alboim said, noting those programs are set to increase under the federal government's plan.
A legislative amendment recently gave the minister of immigration the power to select immigrants for Express Entry programs based on specific qualities like occupation, but currently Alboim anticipates that use of that power will be focused on higher-level jobs.
"(There are) real needs at the high end, which immigration should certainly be focused on, but not exclusively," she said.
Jain agreed.
"My worry is that if the targeted draws get too heavy, like if it's weighted too much in terms of the proportion of people coming in, then I worry that some of these other folks will get marginalized," he said.
"There needs to be some kind of a balance."
— With files from Lee Berthiaume
This report by The Canadian Press was first published Jan. 19, 2023.
Parks Canada updating its reservation system to book camping and other activities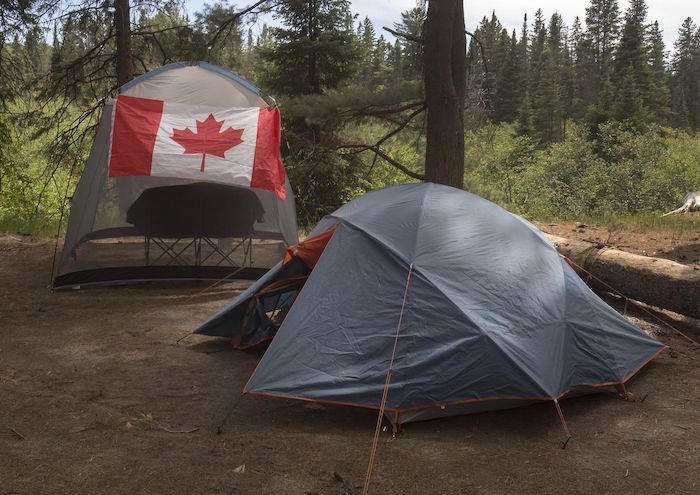 Calgary – Parks Canada says visitors will be able to start booking reservations for camping and other activities at its sites across the country in March.
The reservation dates, which are posted online, are different at each national park, historic site and marine conservation area.
Parks Canada says in a statement that the bookings are a couple months later than recent years because the reservation system was getting outdated and needed some upgrades.
The agency says the system will look different from the previous one, but it will offer the same features and functions.
It adds, however, that anyone who wants to save information about previous bookings to do so before Feb. 26.
All users will be required to create a new user account on the upgraded system after March 3 and before they start booking any reservations later that month.
This report by The Canadian Press was first published Jan. 30, 2023.