Justice advocate David Milgaard, imprisoned on wrongful conviction, dead at 69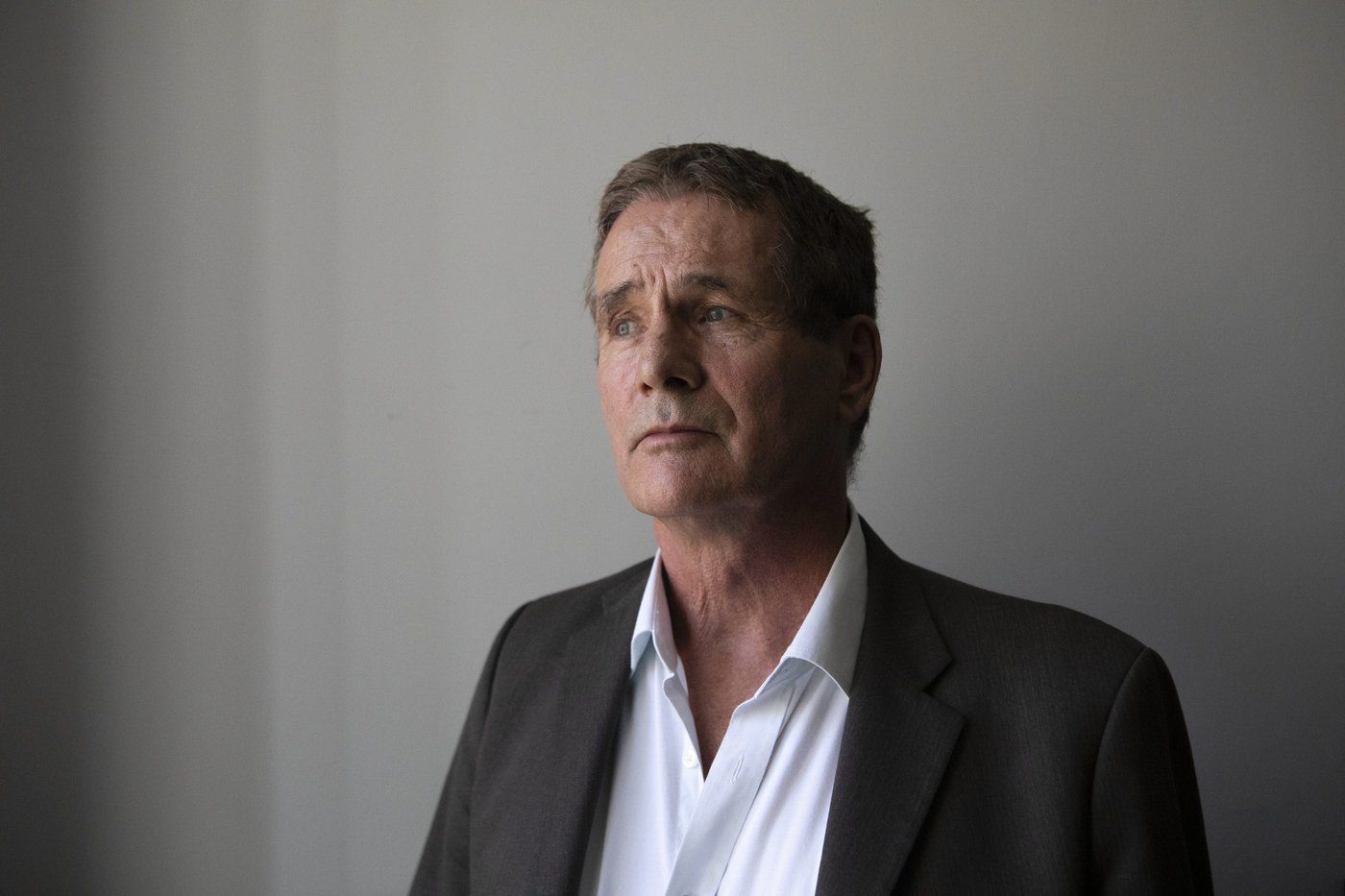 By Brenna Owen
David Milgaard, the victim of one of Canada's most notorious miscarriages of justice, has died in an Alberta hospital after a short illness. He was 69.
James Lockyer, a Toronto-based lawyer who worked closely on the case and helped found the advocacy organization Innocence Canada, confirmed the death after speaking with Milgaard's sister on Sunday.
His loss is "devastating for the family," Lockyer told The Canadian Press.
Milgaard was only 16 when he was charged and wrongfully convicted in the rape and murder of Saskatoon nursing aide Gail Miller, who was stabbed and left to die in the snow in the early morning of Jan. 31, 1969.
He would spend 23 years in prison until his release in 1992.
In his later years, Milgaard helped raise awareness about wrongful convictions and demanded action on the way Canadian courts review convictions.
"I think it's important for everybody, not just lawyers, but for the public itself to be aware that wrongful convictions are taking place and that these people are sitting right now, behind bars and they're trying to get out," he said in 2015.
"The policies that are keeping them there need to be changed. The wrongful conviction review process is failing all of us miserably."
Lockyer said he and Milgaard met with Justice Minister David Lametti just over two years ago in Ottawa to push for the creation of an independent body to review claims of wrongful convictions.
"I think David's legacy now is to follow through with that, call it the Milgaard legislation and let's get it passed, let's get that independent tribunal. We still don't have it, but maybe this will put the spur into the Department of Justice to get on with it," he said in an interview on Sunday.
The establishment of an independent criminal case review commission "to make it easier and faster for potentially wrongfully convicted people to have their applications reviewed" is listed as the top priority in Prime Minister Justin Trudeau's mandate letter for Lametti in December 2019. The objective is repeated in his mandate letter following the federal election last fall.
Lockyer said it's up to Lametti to "get moving" on creating the commission.
"They owe it to David Milgaard and they owe it to the wrongly convicted across Canada."
During their meeting in 2020, Lockyer said the minister asked Milgaard to sign a copy of the Tragically Hip album featuring the song "Wheat Kings," which was inspired by his case.
Lametti posted a statement on Twitter Sunday, saying Milgaard was a tireless advocate for the wrongfully convicted who wanted to see the system change.
"I am deeply saddened to know that he will not live to see this happen," Lametti wrote.
The minister added that he would keep his signed copy of the Tragically Hip's album "Fully Completely" as a memory of Milgaard.
Milgaard and two friends had been passing through Saskatoon on a road trip when Miller was killed.
A year later, he was convicted of murder and sentenced to life in prison.
One of the youngest inmates, the 17-year-old was raped and attempted suicide. He was also shot by police during an attempted prison break.
"It was a nightmare," Milgaard said in 2014. "People do not have much love and care inside those walls."
Milgaard was released in 1992 after his mother, who fought relentlessly to clear her son's name, pushed to get the case heard by the Supreme Court of Canada. The high court threw out Milgaard's conviction and he was finally exonerated in 1997 after DNA tests proved that semen found at the crime scene didn't match his.
A man named Larry Fisher was convicted in 1999 of first-degree murder in Miller's death and sentenced to life in prison, where he died in 2015.
Lockyer said Milgaard's late mother, Joyce, was "a hero in her own right."
"The Milgaards have given us a lot, they've given Canada as much as any family could have given Canada," he said.
Peter Edwards, a Toronto Star journalist who helped Joyce Milgaard write a memoir about her fight to see her son exonerated, recalled a moment that he said sticks out in his mind — when Milgaard visited the paper's newsroom not long after he was released from prison in order to thank Edwards.
It was a rainy day, he said, and Milgaard wasn't wearing a shirt because he wanted to feel the rain against his skin after missing it for so many years.
The Saskatchewan government issued Milgaard a formal apology and awarded him a $10-million compensation package.
The province also spent $11.2 million on a public inquiry into Milgaard's wrongful conviction. The final report was released in 2008 with 13 recommendations to reform prosecution and policing in Canada. Among them was a suggestion that the federal government establish an independent review commission to examine claims of wrongful conviction.
Ron Dalton, co-president of Innocence Canada, said Milgaard could have "turned inward and been very soured on life, but he didn't let that happen."
He could have walked away from his advocacy after clearing his name, but he "chose to look over his shoulder at the people left behind, the people who were going through suffering," said Dalton, who was wrongfully convicted and later exonerated in his wife's death more than 30 years ago.
Milgaard leaves behind two teenaged children, he said in an interview.
Lockyer said he had visited Milgaard at his home in Calgary about six weeks ago and "he was his usual happy self," talking about the need for an independent commission and current claims of wrongful conviction in Canada.
When he heard about Milgaard's death on Sunday, Lockyer said he was just leaving a prison in British Columbia, where he had been visiting with a woman whose wrongful conviction claim Milgaard had referred to him.
"I'm going to carry on doing what David wanted me to do, so there's a legacy too."
This report by The Canadian Press was first published May 15, 2022.
Trump calls for 'immediate' release of Mar-a-Lago warrant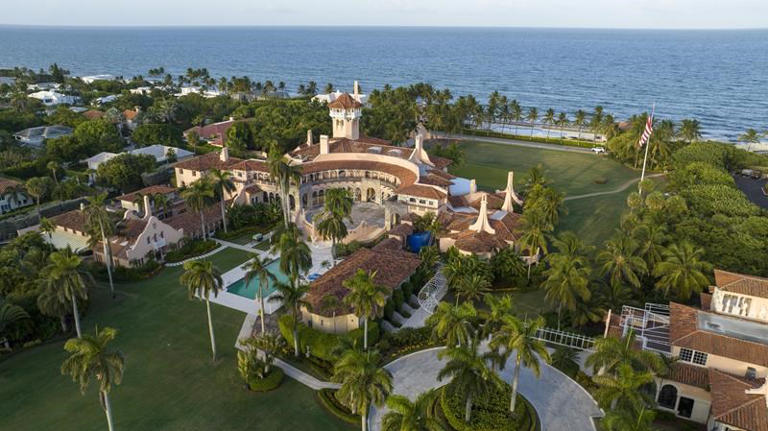 WASHINGTON (AP) — Former President Donald Trump called late Thursday for the "immediate" release of the federal warrant the FBI used to search his Florida estate, hours after the Justice Department had asked a court to unseal the warrant, with Attorney General Merrick Garland citing the "substantial public interest in this matter."
In messages posted on his Truth Social platform, Trump wrote, "Not only will I not oppose the release of documents … I am going a step further by ENCOURAGING the immediate release of those documents." He continued to assail the FBI search of Mar-a-Lago as "unAmerican, unwarranted and unnecessary."
"Release the documents now!" he wrote.
The Justice Department request earlier Thursday is striking because such documents traditionally remain sealed during a pending investigation. But the department appeared to recognize that its silence since the search had created a vacuum for bitter verbal attacks by Trump and his allies, and that the public was entitled to the FBI's side about what prompted Monday's action at the former president's home.
"The public's clear and powerful interest in understanding what occurred under these circumstances weighs heavily in favor of unsealing," said a motion filed in federal court in Florida on Thursday.
Should the warrant be released — the request is now with the judge — it could disclose unflattering information about the former president and about FBI scrutiny of his handling of sensitive government documents right as he prepares for another run for the White House. During his successful 2016 campaign, he pointed frequently to an FBI investigation into his Democratic opponent, Hillary Clinton, over whether she mishandled classified information.
It's unclear at this point how much information would be included in the documents, if made public, or if they would encompass an FBI affidavit that would presumably lay out a detailed factual basis for the search. The department specifically requested the unsealing of the warrant as well as a property receipt listing the items that were seized, along with two unspecified attachments.
To obtain a search warrant, federal authorities must prove to a judge that probable cause exists to believe that a crime was committed. Garland said he personally approved the warrant, a decision he said the department did not take lightly given that standard practice where possible is to select less intrusive tactics than a search of one's home.
In this case, according to a person familiar with the matter, there was substantial engagement with Trump and his representatives prior to the search warrant, including a subpoena for records and a visit to Mar-a-Lago a couple of months ago by FBI and Justice Department officials to assess how the documents were stored. The person was not authorized to discuss the matter by name and spoke on condition of anonymity.
Neither Trump nor the FBI has said anything about what documents the FBI might have recovered, or what precisely agents were looking for. But the former president complained anew Thursday about the search.
Trump, who for years has lambasted the FBI and sought to sow distrust among his supporters in its decisions, said the warrant was served and the search conducted despite his cooperation with the Justice Department over the search.
In a post to his Truth Social platform, Trump said that his "attorneys and representatives were cooperating fully" prior to the search, and that government officials "could have had whatever they wanted, whenever they wanted, if we had it."
The Justice Department has until Friday afternoon to alert the judge about whether Trump will object to the release.
FBI and Justice Department policy cautions against discussing ongoing investigations, both to protect the integrity of probes and to avoid unfairly maligning someone who is being scrutinized but winds up ultimately not being charged. That's especially true in the case of search warrants, where supporting court papers are routinely kept secret as the investigation proceeds.
In this case, though, Garland cited the fact that Trump himself had provided the first public confirmation of the FBI search, "as is his right." The Justice Department, in its new filing, also said that disclosing information about it now would not harm the court's functions.
Even so, Garland, in a hastily scheduled public statement delivered from the Justice Department podium, appeared to acknowledge the unusual nature of the department's request as he declined to take questions or provide any substantive details about the FBI's investigation.
"Much of our work is by necessity conducted out of the public eye. We do that to protect the constitutional rights of all Americans and to protect the integrity of our investigations," he said. "Federal law, longstanding department rules and our ethical obligations prevent me from providing further details as to the basis of the search at this time."
The Justice Department under Garland has been leery of public statements about politically charged investigations, or of confirming to what extent it might be investigating Trump as part of a broader probe into the Jan. 6 riot at the U.S. Capitol and efforts to overturn the results of the 2020 election.
The department has tried to avoid being seen as injecting itself into presidential politics, as happened in 2016 when then-FBI Director James Comey made an unusual public statement announcing that the FBI would not be recommending criminal charges against Clinton regarding her handling of email — and when he spoke up again just over a week before the election to notify Congress that the probe was being effectively reopened because of the discovery of new emails.
The Mar-a-Lago search warrant served Monday was part of an ongoing Justice Department investigation into the discovery of classified White House records recovered from Trump's home in Palm Beach, Florida, earlier this year. The National Archives had asked the department to investigate after saying 15 boxes of records it retrieved from the estate included classified records. Multiple federal laws govern the handling of classified information.
The attorney general also condemned verbal attacks on FBI and Justice Department personnel over the search. Some Republican allies of Trump have called for the FBI to be defunded. Large numbers of Trump supporters have called for the warrant to be released hoping they it will show that Trump was unfairly targeted.
"I will not stand by silently when their integrity is unfairly attacked," Garland said of federal law enforcement agents, calling them "dedicated, patriotic public servants."
Earlier Thursday, an armed man wearing body armor tried to breach a security screening area at an FBI field office in Ohio, then fled and was later killed after a standoff with law enforcement. A law enforcement official briefed on the matter identified the man as Ricky Shiffer and said he is believed to have been in Washington in the days leading up to the attack on the Capitol and may have been there on the day it took place.
_____
Associated Press writers Zeke Miller, Lindsay Whitehurst and Meg Kinnard contributed to this report.
More on Donald Trump-related investigations: https://apnews.com/hub/donald-trump
Eric Tucker And Michael Balsamo, The Associated Press
Conservative leadership candidate argues Tamara Lich a political prisoner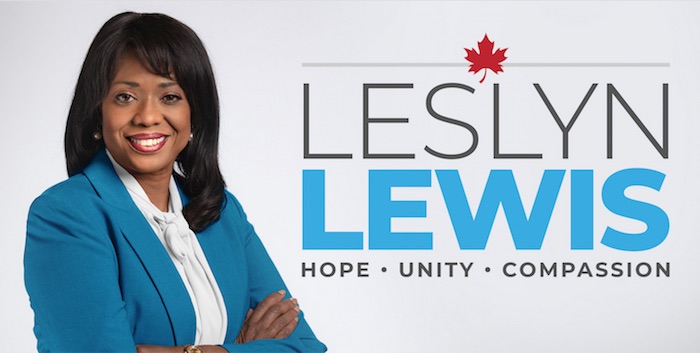 Article submitted by Leslyn Lewis
A political prisoner is defined as "a person imprisoned for their political beliefs and actions."
This definition begs the question of whether Trucker Convoy organizer Tamara Lich is a political prisoner.
In a previous letter, I outlined the fact that the first judge who detained Tamara was a former Liberal candidate, and the crown attorney who prosecuted Tamara had donated over $17,000 to the Liberal Party since 2013.
The fact that that we have to ask if Canada has political prisoners, speaks to the state of our declining democracy. But there seems to be no depth that Justin Trudeau and the Liberals will not sink to in order to control our thoughts, actions and even our democratic institutions.
We never imagined our government would invoke the Emergencies Act without exhausting existing options and without a request from law enforcement – but that happened.
We also never conceived that Canadians could be targeted for their political views, their property confiscated and their bank accounts frozen out of a political vendetta – but that too occurred in our democracy.
These events have sent tremors into the hearts of Canadians, some of whom have picked up and left this country out of fear that we are descending into a full-blown dictatorship. Some patriots I've met have even been put on a terrorist watch list just for attending the Freedom Convoy protest.
Tamara was recently released from jail after being arrested for allegedly breaching her bail conditions at a civil liberties awards gala event. Tamara, who is a 49-year-old Métis grandmother with no criminal record, spent 49 days in jail awaiting trial for charges stemming from her role as a Freedom Convoy organizer.
The Crown argued that she was a danger to the public and would likely reoffend, despite the fact that all of her charges were non-violent in nature.
In this extraordinary case, Tamara appeared before the court 5 times relating to bail conditions – [see the table summary of her case at the bottom of this email].
A Political Prisoner? Summary of the Evidence
Here are the facts leading up to Tamara's latest arrest and bail hearings:
Tamara's original bail conditions prohibited her from communicating with any convoy organizers EXCEPT in the presence of her lawyer or through her lawyer.
The alleged bail breach happened at a civil liberties awards gala where Tamara was receiving an award on June 16th, 2022; she was seen interacting with fellow convoy leader, Tom Marazzo. There were pictures and a video that showed her sitting at the same table as Mr. Marazzo and giving her acceptance speech. Upon returning to the table, she passes by Mr. Marazzo, touches his back and whispers something in his ear. The entire interaction lasted no more than 3 seconds. No breaches were related to the content of her speech.
An Ontario warrant for her arrest was issued on June 22nd. In an unorthodox move, on June 24th the Ottawa Crown Attorney extended the warrant to Canada-wide status so Tamara could be arrested in Alberta. However, still without a valid warrant that could be executed in Alberta, Tamara was still arrested by police in Medicine Hat on June 27th. The following day, the Crown in Alberta obtained a remand "to enable police in Ontario to get the warrant endorsed for arrest in Alberta. Two investigators in the homicide unit with the Ottawa Police Service, travelled to Alberta to execute the warrant once it had been endorsed for execution in Alberta" and they returned Tamara to Ontario.
In his ruling, Superior Court Justice Andrew Goodman found the Justice of the Peace who had previously denied Tamara bail had "overstated" the impact of the contact made between Tamara and Marazzo at the gala. Justice Goodman rejected the Justices of the Peace's conclusion that "vulnerable victims of the February freedom trucker convoy protest" would continue to live in fear of a "re-occurrence of the protests…".
Justice Goodman took issue with the Justice of the Peace's reliance upon an irrational fear. He stated:
"It is not reasonable to draw the inference that an interaction of less than three seconds in public at an awards ceremony as well as a group photograph and related, albeit brief contact giving rise to the potential for a breach of terms would reasonably cause such fear."
Justice Goodman emphasized the presumption of innocence that is entrenched in our Charter and noted that it is important not confuse bail with being on trial: "…whether or not the applicant participated in any criminal conduct will ultimately fall to be decided by a trial court."
Justice Goodman scolded the Justice of the Peace, he state that:
"I find that the Justice of the Peace's reasons suffer from erroneous conclusions of the relevant legal issues and he misapprehended the evidence when addressing the secondary and tertiary ground concerns. As the Justice of the Peace's decision is clearly inappropriate, the detention order must be set aside."
He also dismissed the concern that Tamara was a danger to the public – and noted that she abided by strict bail terms for 4 months, and she sought permission before attending the gala.
Justice Goodman echoed a previous bail decision by Justice Phillips stating:
"The bail process is not the forum to address the myriad of opinion or issues arising from Ms. Lich's or the Freedom Convoy's disruption of the public peace or behaviour or to advance a political or social position one way or the other. I also agree with Phillips J. that no court would ever seek to control the possession or manifestation of political views." (emphasis added)
The issue of public fear was raised in every bail hearing and also by the Justice of the Peace that oversaw the warrant. Justice Goodman reminds us of the importance of balancing fears with the presumption of innocence and upholding the Charter:
"In my opinion, a reasonable member of the community, informed of the principles of fundamental justice and Charter values and who appreciates the presumption of innocence and the constitutional right to reasonable bail would not view Ms. Lich's release with great shock and indignation."
The Verdict
So, the answer is yes. Tamara does meet the definition of a political prisoner – she was imprisoned for her political beliefs and actions. In fact, two agents of the court had Liberal ties and did not recuse themselves from Tamara's case. In addition, she was arrested in Alberta before a valid warrant in Alberta was issued. And, the grounds cited by the Justice of the Peace in denying her bail were clearly flawed.
Finally, two judges – Justice Phillips and Justice Goodman – made reference to the fact that people cannot be jailed because of their political beliefs. This was a clear sign that the Liberal political vendetta had infested our legal system, and it took two judges to call it out and bring balance back to the justice system and remind us all that "no court would ever seek to control the possession or manifestation of political views".
Sadly, over the past two years under COVID-19, Justin Trudeau and the Liberals have created an environment that has undermined our institutions for political gains. Under the guise of protecting people's health and safety, we have seen the erosion of our constitutional rights, and seen our justice system, law enforcement, health system and media weaponized to silence political opponents.
This environment normalized charging and disciplining doctors with dissenting opinions, charging pastors who held outdoor drive-in services for their church members, freezing bank accounts and confiscating property of protesters, publicly shaming and disclosing the addresses of people who donated to a democratic movement, and numerous other public character assassinations. This Liberal government even barred duly elected Members of Parliament from taking their seat in the House of Commons in the name of public health even though they knew that the vaccine did not prevent transmission of covid.
These dictatorial acts have dangerously eroded the foundations of our democracy and the rule of law. The Liberals penchant for weaponizing institutions to silence their political opponents is undermining the very pillars that should be holding society together.
Tamara Lich is just one example of what happens when government uses its power to control Canadians, to inflame hate and division and to infest independent institutions with political operatives.
The only solution to cure the fragility of our democracy is to have citizens of all political stripes acknowledge the dangerous course that we are on, and to have courageous leaders involve checks and balances that will compel institutional actors to publicly declare conflicts as well as amend the Emergencies Act to require a minimum of 2/3 of parliament to invoke it.
I am ready to do this. Are you with me?
Sincerely,