Jennifer Jones beats Tracy Fleury in women's final at Canada's Olympic curling trials
SASKATOON — Jennifer Jones defeated Tracy Fleury 6-5 in the women's final at Canada's Olympic curling trials to secure a berth at the Beijing Games.
Fleury rubbed a guard on her final throw in the extra end to give Jones the steal and the victory.
The dramatic finish came after a stunning Jones miss in the 10th end. Down one with hammer coming home, Jones had an open takeout for the win but only scored a single when her stone rolled out.
The men's final between Brad Gushue and Brad Jacobs was scheduled for Sunday night.
Jones and her team of Kaitlyn Lawes, Jocelyn Peterman, Dawn McEwen and Lisa Weagle entered the showdown of Manitoba-based teams with a big edge in experience.
Jones won Olympic gold at the 2014 Sochi Games and has won six national women's titles.
Fleury, meanwhile, and her side of Selena Njegovan, Liz Fyfe and Kristin MacCuish, were making their first appearance in a trials final.
Early jitters seemed to be a factor.
Rollouts were common in the first end and Jones put early pressure on to generate a quick steal. Jones buried a draw to force Fleury to tap but she rubbed her own stone and rolled off.
Njegovan's numbers were low in the early going. The vice-skip moved two of her own stones on a runback attempt in the second end but her side recovered for a single.
Jones made some mistakes too as she sent a draw through the rings in the third end, eventually settling for a hit for two.
Fleury responded with a pair of her own and Lawes came through in the fifth end with a brilliant triple-takeout that set up a blank.
The top-ranked Fleury team wasn't nearly as dominant as they were throughout most of round-robin play at SaskTel Centre.
Her perfect 8-0 mark gave her the first seed and an off-day ahead of the final. Jones was 5-3 in round-robin play and defeated Krista McCarville in the semifinal on Saturday.
Jones gave away another point in the sixth end when her draw rubbed the shot stone and settled on the edge of the four-foot ring. A measure confirmed a single instead of a pair, giving her a 4-3 lead.
In the eighth end, Fleury looked to set up a force but Jones made a hit and rolled under cover to save the blank.
Njegovan stepped up her game in the second half. She made two excellent taps in a crowded house in the ninth end that forced Jones to call a timeout.
Fleury followed with two decent draws and Jones decided to give up a single to keep hammer for the 10th end.
Kevin Koe and Rachel Homan skipped the Canadian team entries at the 2018 Winter Games but both missed the podium.
Lawes and John Morris won the mixed doubles title in the discipline's Olympic debut that year in Pyeongchang, South Korea.
The Beijing Olympics are scheduled for Feb. 4-20.
The Canadian mixed doubles trials are set for Dec. 28-Jan. 2 in Portage la Prairie, Man.
This report by The Canadian Press was first published Nov. 28, 2021.
Gregory Strong, The Canadian Press
Boy killed in Brampton fire called 911 to report that he was trapped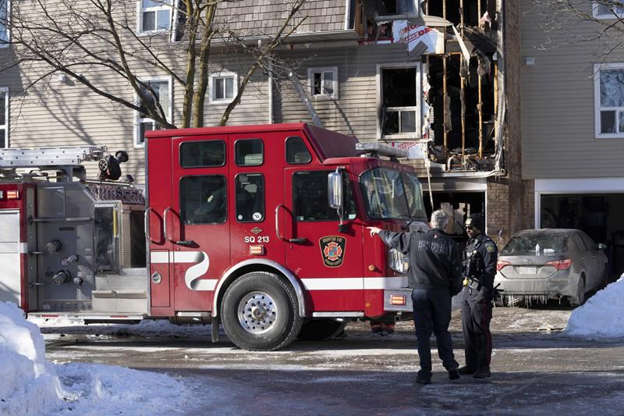 BRAMPTON, Ont. — The mayor of Brampton, Ont., says one of the three boys killed in a house fire Thursday called 911 to report the blaze, but firefighters couldn't get there in time to save the children.
Patrick Brown says the boy told the emergency dispatcher that he was stuck in the house.
Brown says it only took six minutes for fire trucks to reach the burning house, but by then, the home was fully engulfed in flames.
The boys, who have not been publicly named, but who were aged nine, 12, and 15, died after being taken to hospital.
The local fire department and Office of the Fire Marshal are investigating.
Peel Police Const. Akhil Mooken said Thursday that a mother left her home that morning to drop a younger child off at school, and returned to find the house engulfed in flames.
It's one of five fatal fires across Ontario that have together claimed 15 lives so far this month.
The Office of the Fire Marshal, which is tasked with investigating such fires in the province, said the numbers of both fatal fires and deaths have dipped compared to January of last year, but there are significantly more deaths than in January 2020.
This report by The Canadian Press was first published Jan. 21, 2022.
The Canadian Press
Alberta RCMP investigating after child found wandering on highway near St. Paul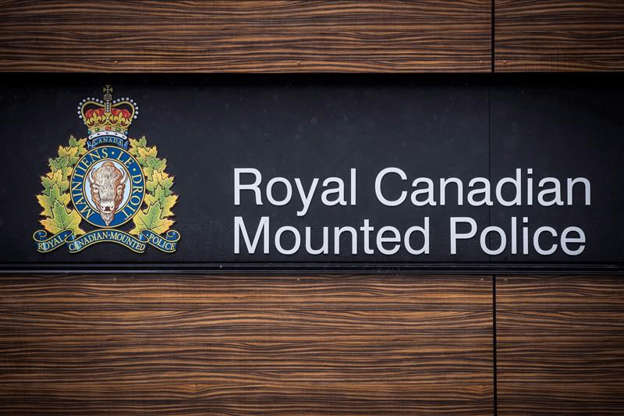 ST. PAUL, ALBERTA — Alberta RCMP say they are investigating after a child was found wandering on a highway near a town northeast of Edmonton earlier this week.
Police in St. Paul say in a news release that they received a report about the child at about 9:30 a.m. Tuesday.
They say a concerned motorist found the child on Highway 881 near Township Road 582 and brought the child to the RCMP detachment.
Police say they have started an investigation and are looking for dashcam footage from the area on Tuesday morning.
Earlier this week, St. Paul Education issued a statement on its website saying it was investigating after kindergarten student remained on a bus after it was returned to the driver's yard following morning drop off.
They say the child left the bus and found their way to a road in a rural area, where a concerned citizen intervened and took the child to the RCMP.
"Drivers are trained to do a mandatory walk through of their bus to ensure it is empty before leaving it," said the statement from board chairwoman Heather Starosielski and Glen Brodziak, superintendent of schools. "Our initial review indicates this was not done."
They said the driver has been removed from his duties pending an investigation.
The statement said schools also typically call home to confirm any student absences.
"Our normal procedure is for schools to start to make in-person phone calls at 8:45 a.m. each day beginning with the youngest children first," it said. "The delay in noting the absence was in part due to the large number of absences that day in the school as a result of several buses not running due to varying road conditions."
The statement said the school division is reviewing its transportation practices as well as its student absence reporting process.
"We will also fully co-operate should there be an RCMP investigation," it added.
They said they are thankful for the safe return of the child and the quick response from the concerned citizen.
Environment Canada shows the temperatures in the area hovered around -24 C on Tuesday.
This report by The Canadian Press was first published Jan. 21, 2022.
The Canadian Press