Italy fines Amazon $1.3B, alleging harm to outside sellers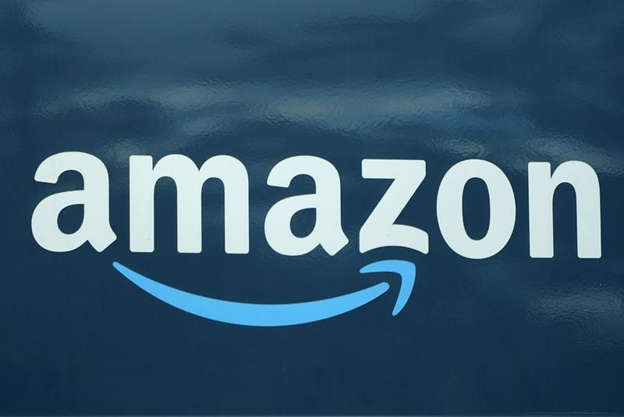 MILAN (AP) — Italy's anti-trust authority on Thursday fined Amazon 1.13 billion euros ($1.3 billion), accusing the company of exploiting its dominant position against independent sellers on its website in violation of European Union competition rules.
The fine is one of the largest leveraged in Europe against the online retail giant, which expanded in particular in Italy during a coronavirus lockdown that prevented residents from going to stores to buy items considered nonessential.
Europe has pioneered efforts to rein in big tech companies, most famously by slapping Google with multibillion-dollar fines in three antitrust cases. The push is gaining steam worldwide as regulators and lawmakers take on digital giants over accusations of everything from stifling competition to failing to prevent harmful content from appearing on their platforms.
Amazon said it "strongly disagreed" with Italian regulator's decision and would appeal, calling the fines and proposed remedies "unjustified and disproportionate." It noted that more than half of annual sales in Italy are from small and medium businesses that have access to other channels to sell their goods.
Italy's AGCM authority said Amazon has required that third-party sellers use its own logistics service, called Fulfilment by Amazon, harming competitors and strengthening its own position.
The e-commerce giant also prevents third-party sellers from gaining access to Amazon's Prime loyalty program, "which makes it easier to sell to the more than 7 million most-loyal and highest-spending consumers."
That means such sellers also are excluded from special events, including Black Friday, Cyber Monday and Prime Day offers, thereby also decreasing the chances that the sellers' items will appear as a "featured offer."
"The investigation showed that such benefits are crucial to gain visibility, to boost sales and, in turn, to the success of the sellers' offers on Amazon.it,'' the regulator said.
The authority has ordered Amazon to grant sales benefits and visibility on Amazon.it to all third-party sellers able to meet the standards of its Prime service, which it must publish.
The Associated Press
Shooter warning signs get lost in sea of social media posts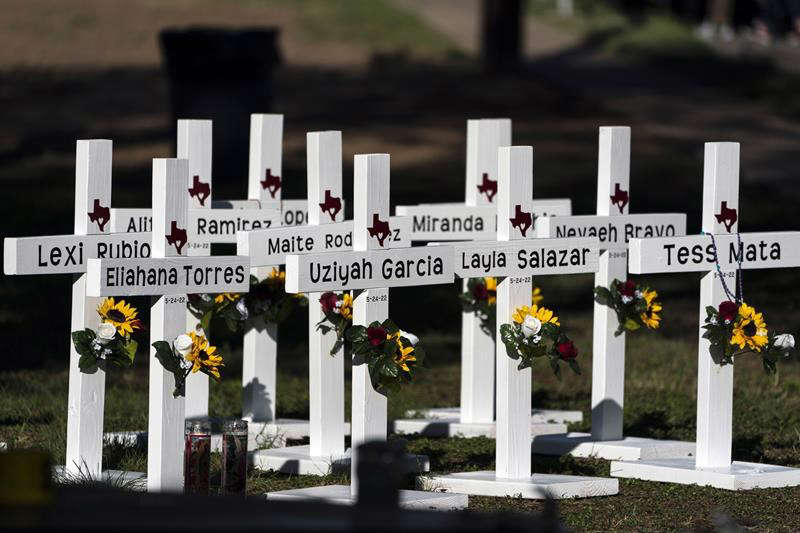 WASHINGTON (AP) — The warning signs were there for anyone to stumble upon, days before the 18-year-old gunman entered a Texas elementary school and slaughtered 19 children and two teachers.
There was the Instagram photo of a hand holding a gun magazine, a TikTok profile that warned, "Kids be scared," and the image of two AR-style semi-automatic rifles displayed on a rug, pinned to the top of the killer's Instagram profile.
Shooters are leaving digital trails that hint at what's to come long before they actually pull the trigger.
"When somebody starts posting pictures of guns they started purchasing, they're announcing to the world that they're changing who they are," said Katherine Schweit, a retired FBI agent who spearheaded the agency's active shooter program. "It absolutely is a cry for help. It's a tease: can you catch me?"
The foreboding posts, however, are often lost in an endless grid of Instagram photos that feature semi-automatic rifles, handguns and ammunition. There's even a popular hashtag devoted to encouraging Instagram users to upload daily photos of guns with more than 2 million posts attached to it.
For law enforcement and social media companies, spotting a gun post from a potential mass shooter is like sifting through quicksand, Schweit said. That's why she tells people not to ignore those type of posts, especially from children or young adults. Report it, she advises, to a school counselor, the police or even the FBI tip line.
Increasingly, young men have taken to Instagram, which boasts a thriving gun community, to drop small hints of what's to come with photos of their own weapons just days or weeks before executing a mass killing.
Before shooting 17 students and staff members dead at Marjory Stoneman Douglas High School in 2018, Nikolas Cruz posted on YouTube that he wanted to be a "professional school shooter" and shared photos of his face covered, posing with guns. The FBI took in a tip about Cruz's YouTube comment but never followed up with Cruz.
In November, 15-year-old Ethan Crumbley shared a photo of a semi-automatic handgun his dad had purchased with the caption, "Just got my new beauty today," days before he went on to kill four students and injure seven others at his high school in Oxford Township, Michigan.
And days before entering a school classroom on Tuesday and killing 19 small children and two teachers, 18-year-old Salvador Ramos left similar clues across Instagram.
On May 20, the day that law enforcement officials say Ramos purchased a second rifle, a picture of two AR-style semi-automatic rifles appeared on his Instagram. He tagged another Instagram user with more than 10,000 followers in the photo. In an exchange, later shared by that user, she asks why he tagged her in the photo.
"I barely know you and u tag me in a picture with some guns," the Instagram user wrote, adding, "It's just scary."
The school district in Uvalde had even spent money on software that, using geofencing technology, monitors for potential threats in the area.
Ramos, however, didn't make a direct threat in posts. Having recently turned 18, he was legally allowed to own the weapons in Texas.
His photos of semi-automatic rifles are one of many on platforms like Instagram, Facebook and YouTube where it's commonplace to post pictures or videos of guns and shooter training videos are prevalent. YouTube prohibits users from posting instructions on how to convert firearms to automatic. But Meta, the parent company of Instagram and Facebook, does not limit photos or hashtags around firearms.
That makes it difficult for platforms to separate people posting gun photos as part of a hobby from those with violent intent, said Sara Aniano, a social media and disinformation researcher, most recently at Monmouth University.
"In a perfect world, there would be some magical algorithm that could detect a worrisome photo of a gun on Instagram," Aniano said. "For a lot of reasons, that's a slippery slope and impossible to do when there are people like gun collectors and gunsmiths who have no plan to use their weapon with ill intent."
Meta said it was working with law enforcement officials Wednesday to investigate Ramos' accounts. The company declined to answer questions about reports it might have received on Ramos' accounts.
___
More on the school shooting in Uvalde, Texas: https://apnews.com/hub/school-shootings.
Amanda Seitz, The Associated Press
Mosque shooter Bissonnette can apply for parole after 25 years, Supreme Court rules
OTTAWA — The Supreme Court of Canada says Alexandre Bissonnette, who went on a deadly shooting spree at a Quebec City mosque, can apply for parole after 25 years.
In its unanimous decision today, the high court declares unconstitutional a 2011 Criminal Code provision that allowed a judge, in the event of multiple murders, to impose a life sentence and parole ineligibility periods of 25 years to be served consecutively for each murder.
The Supreme Court says the provision violates the Charter of Rights and Freedoms guarantee against cruel or unusual treatment because it can deny offenders a realistic possibility of being granted parole before they die — a punishment that is degrading and incompatible with human dignity.
Bissonnette pleaded guilty to six charges of first-degree murder in the January 2017 assault that took place just after evening prayers.
A judge found the parole eligibility provision unconstitutional but did not declare it invalid, ultimately ruling Bissonnette must wait 40 years before applying for parole.
Quebec's Court of Appeal ruled the provision invalid on constitutional grounds and said the parole ineligibility periods should be served concurrently, meaning a total waiting period of 25 years in Bissonnette's case.
This report by The Canadian Press was first published May 27, 2022.
The Canadian Press