Internal government analysis shows depth of reliance on now-defunct recovery benefit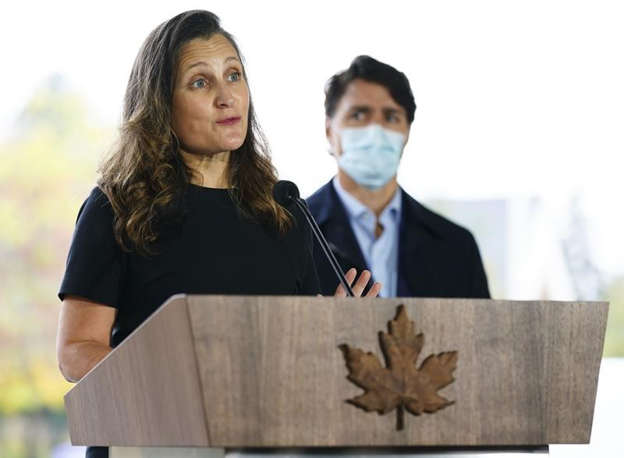 OTTAWA — The majority of Canadian residents who received the federal Canada Recovery Benefit were continuous or repeat recipients of the now-ended aid program, An internal government analysis reveals.
The assessment from Employment and Social Development Canada found that by early June, 1.5 million, or about 75 per cent of the 1.8 million unique recipients of the benefit, were continuous or repeat beneficiaries.
Among them were some 627,000 recipients who applied and received the benefit for months at a time, never once taking a break.
The Canadian Press obtained a copy of the briefing note to the top official at the department under the access to information law.
Experts who reviewed the document suggested the analysis hints at the level of need for the income-support program, which came to an end over the weekend.
As of Oct. 10, the CRB had paid out just over $27 billion to nearly 2.2 million applicants since launching in late September 2020, but had seen a steady decline in demand from its peak of 1.22 million recipients in January.
By the end, there were about 800,000 people reliant on the payments who only had 48 hours to adjust their finances when the Liberals announced a change in the benefit package on Thursday.
"Workers need the Canada Recovery Benefits to pay rent and not lose their housing. Many workers can only find part-time work & are not getting enough shifts to make ends meet. The pandemic is not over," Deena Ladd, executive director of the Toronto-based Workers Action Centre, wrote in a tweet Sunday asking the Liberals to reinstate the benefit.
The government said the CRB was no longer needed because the Canadian economy was faring better than a few months ago, including a labour market that had recovered the three million jobs lost at the onset of the pandemic last year.
Similarly, Finance Minister Chrystia Freeland said, the wage subsidy was no longer required as she proposed a broadened credit for companies that hire new workers.
Jennifer Robson, an associate professor of political management from Carleton University in Ottawa, said the Liberals' announcement didn't signal anything about the need for retraining or job-search services to help unemployed workers.
"The hiring credit might, in theory, help some kinds of employers hire more staff, but there's nothing here that would suggest this will do much in the short-term to help CRB users," Robson wrote in an email.
In their analysis, federal officials noted the number of first-time applicants for the CRB decreased starting in mid-January. The document also said more than 600,000 recipients who were paid in the first four months of the CRB's life were off the benefit by the start of June.
A similar trend was noticed among employment insurance claimants, "which indicates that Canadians have been steadily returning to work," officials wrote, adding that EI claims for sales and service jobs "have yet to recover as quickly as other occupations."
CIBC chief economist Avery Shenfeld wrote in an end-of-week analysis that there is now a risk that workers supported by the wage subsidy or CRB "will be added to the ranks of the job hunters" and affect progress on bringing down the national unemployment rate.
In place of the CRB, the Liberals introduced a rejigged $300-a-week benefit that would only go to workers who lose their jobs or income because of a government-ordered lockdown.
In a television interview aired Sunday, Employment Minister Carla Qualtrough told CTV's Question Period that the benefit would only go to those affected by a full lockdown and not tightened restrictions that limited capacity at restaurants, for instance.
"I'm not sure if there are any lockdowns presently in motion, in which case that is an effective shutdown to the CRB with no additional benefits," said David Macdonald, senior economist with the Canadian Centre for Policy Alternatives.
This report by The Canadian Press was first published Oct. 24, 2021.
Jordan Press, The Canadian Press
The book that could spell the end of Anthony Fauci and the incredible push for vaccine mandates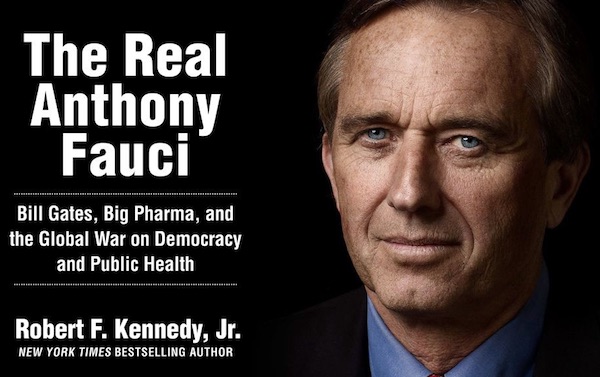 In the end, it all comes down to well meaning but twisted ambition, with a nice big helping of good old fashioned and really evil, greed.
At the beginning of this time we'll forever simply call 'covid', we dutifully lined up in front of our neighbourhood Costco while the owners of small independently owned stores were forced to lock their doors and watch helplessly as the businesses they built over a lifetime of blood, sweat, and tears drifted away from them.  Over time, we've become accustomed to measures like masks and distancing rules, and regulations that allow 18,000 people to watch a hockey game (mostly without masks), or 100,000 people to watch a football game (entirely without masks), while the parents of grade 12 athletes can not come into a gym to watch their own children compete for a long prepared for championship title.
Today we wait to see which vaccine mandate will rock someone's world next.  It's become clear over the last several months of mandates that a good percentage of people (somewhere around 25%) feel they're being forced into a vaccination they aren't so sure about taking (they're still not approved) and a further percentage of people (8 to 10%) will simply not agree to take an emergency ordered vaccine. I'm not saying any of this is right or wrong.  I'm just saying it clearly makes no sense.  I'm just saying..
Everyone I've talked to since covid has begun, and I mean EVERYONE has admitted in private conversation if not very publicly, that this restriction makes no sense, or that restriction is contradictory to another one.  EVERYONE admits the various restrictions, rules, and regulations our governments have used to respond to covid just don't add up.  And for the few people who can't bring themselves to admit it, even to a close friend.. just ask yourself how the "two weeks to flatten the curve" is going at the two year mark.
For me, the biggest mystery in an ocean of mysteries has been the complete lockdown on access to and information about medical therapies. Anyone who puts in the effort to look behind the curtain of attack articles, can see there are preventative treatments, early treatments, and now "long covid" treatments which are showing tremendous success.  As you can see at ivmmeta.com and ivmstatus.com, 0ver 25% of the world's population has access to at least ONE of the effective treatments.  While millions of Canadians chuckle at unintelligent, simple people who take Ivermectin (horse paste they call it), those poor simple people in nations such as India and Japan have nearly eliminated covid. Here, all we hear is that vaccines are the ONLY answer.  Usually they say it's "the best way" to fight covid.  They leave out the part where they've banned every other way of fighting covid. You can argue if you want about how widespread Ivermectin use is in India and Japan, but you can't really argue with data.  Take a look at these graphs from worldometers.com and you'll have to conclude something different is going on in countries where early treatment options aren't always the butt of the latest woke-joke.
Sorry for the long lead-in.  If you stayed with it, here's the reward.  There's a new book out by best selling author and life long US Democrat Robert F. Kennedy Jr.  Yes, this is the son of THE Bobby Kennedy, and the nephew of President John F Kennedy.  If you're one of the millions of 'simple' people like me who just can't understand why we're not even allowed to talk about actually treating covid, this book will set out an argument that makes it all finally come together.  That's what The Real Anthony Fauci is all about.  Either this book is shedding a WORLD of lies, or it will put AN ENTIRELY NEW LIGHT on what is driving the forces behind covid-19 vaccine mandates.  If you have a bit of time, check out the video interview below with RFK Jr.  The allegations go well beyond disturbing and right to shocking.  It's going to be interesting to see if this book will make a difference.  For me.  I don't really care what happens to Dr. Fauci.  I just want politicians to show courage and stand up for the most vulnerable people.  It's time to save lives by allowing Albertans, and Canadians to use some of the two dozen or so medical treatments which have emerged to fight covid in the last two years.
Here's the description of this book by Amazon
Pharma-funded mainstream media has convinced millions of Americans that Dr. Anthony Fauci is a hero. He is anything but.
As director of the National Institute of Allergy and Infectious Diseases (NIAID), Dr. Anthony Fauci dispenses $6.1 billion in annual taxpayer-provided funding for scientific research, allowing him to dictate the subject, content, and outcome of scientific health research across the globe. Fauci uses the financial clout at his disposal to wield extraordinary influence over hospitals, universities, journals, and thousands of influential doctors and scientists—whose careers and institutions he has the power to ruin, advance, or reward.
During more than a year of painstaking and meticulous research, Robert F. Kennedy Jr. unearthed a shocking story that obliterates media spin on Dr. Fauci . . . and that will alarm every American—Democrat or Republican—who cares about democracy, our Constitution, and the future of our children's health.
The Real Anthony Fauci reveals how "America's Doctor" launched his career during the early AIDS crisis by partnering with pharmaceutical companies to sabotage safe and effective off-patent therapeutic treatments for AIDS. Fauci orchestrated fraudulent studies, and then pressured US Food and Drug Administration (FDA) regulators into approving a deadly chemotherapy treatment he had good reason to know was worthless against AIDS. Fauci repeatedly violated federal laws to allow his Pharma partners to use impoverished and dark-skinned children as lab rats in deadly experiments with toxic AIDS and cancer chemotherapies.
In early 2000, Fauci shook hands with Bill Gates in the library of Gates' $147 million Seattle mansion, cementing a partnership that would aim to control an increasingly profitable $60 billion global vaccine enterprise with unlimited growth potential. Through funding leverage and carefully cultivated personal relationships with heads of state and leading media and social media institutions, the Pharma-Fauci-Gates alliance exercises dominion over global health policy.
The Real Anthony Fauci details how Fauci, Gates, and their cohorts use their control of media outlets, scientific journals, key government and quasi-governmental agencies, global intelligence agencies, and influential scientists and physicians to flood the public with fearful propaganda about COVID-19 virulence and pathogenesis, and to muzzle debate and ruthlessly censor dissent.
Health Canada approves first COVID-19 vaccine for kids aged five to 11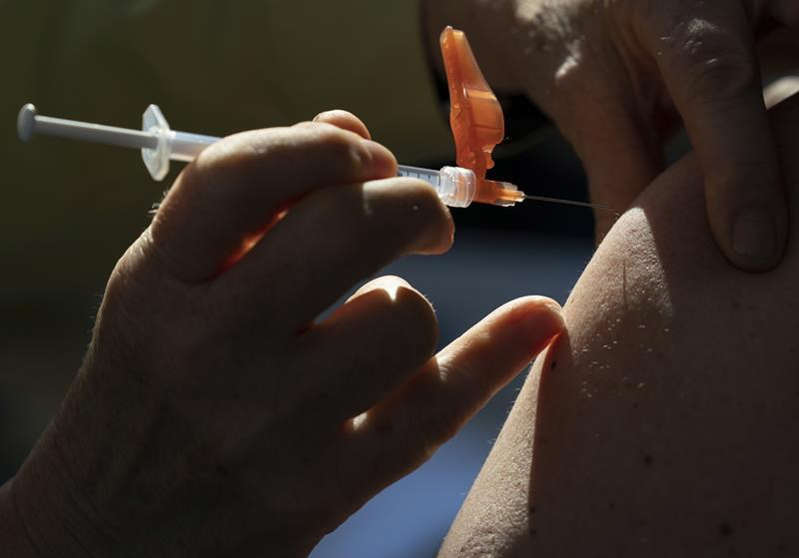 OTTAWA — Health Canada has approved the first COVID-19 vaccine for children aged five to 11 in Canada.
Pfizer and its partner BioNTech submitted a request for approval of a child-sized dose of its mRNA vaccine for COVID-19 on Oct. 18.
The companies say the results of their trials in children show comparable safety and efficacy to those recorded in a previous Pfizer-BioNTech study in people aged 16 to 25.
After a thorough review of the data, the department has determined the benefits of the vaccine for children between five and 11 years of age outweigh the risks, Health Canada said in a statement Friday.
"Overall this is very good news for adults and children alike," said Dr. Supriya Sharma, Health Canada's chief medical adviser, in reference to the growing number of COVID-19 cases among children during the fourth wave of the pandemic.
The vaccine was 90.7 per cent effective at preventing COVID-19 in children and no serious side-effects were identified, according to the regulator.
The National Advisory Committee on Immunization has suggested that two doses may be offered to children between five and 11 years of age, with at least eight weeks between doses.
"It is very important that we support children and their caregivers, and making informed decisions about COVID 19 vaccination, while respecting their choices and pace of decision-making," said chief public health officer Dr. Theresa Tam.
Pfizer-BioNTech has changed the formulation of the pediatric vaccine slightly, so new vaccines must be delivered to Canada before children can receive a shot.
Canada is expecting an accelerated delivery of 2.9 million child-sized doses, enough for a first dose for every child in the five to 11 age group.
In a statement Friday, Pfizer said the doses would be shipped "imminently."
Provinces are poised and ready to start administrating doses as soon as they have them in hand.
Main side-effects for children associated with the vaccine are the same as those for slightly older vaccine recipients, though they were less common in kids, aside from redness and swelling at the injection site.
Health Canada will require Pfizer-BioNTech to continue to report on ongoing studies and real-world use to monitor any issues related to the vaccine in children.
"Health Canada and the Public Health Agency of Canada will continue to closely monitor the safety of this vaccine, and will take action if any safety concerns are identified," the statement read.
For now NACI suggests children wait at least 14 days before or after receiving another vaccine, such as the flu shot, to get the COVID-19 vaccine so that officials can more easily identify potential side-effects.
The U.S. Food and Drug Administration approved the Pfizer-BioNTech vaccine for children on Oct. 29, and the United States has already vaccinated more than 2.5 million children.
Sharma said no safety issues have emerged during the U.S. rollout of the vaccine.
Health Canada is still reviewing Moderna's mRNA COVID-19 vaccine for children aged six to 11 years of age.
The Canadian government is also expected to announce Friday an easing of measures taken to prevent importing new cases across the border.
Federal ministers are set to discuss the changes at 1 p.m.
They are expected to do away with the rule that requires travellers taking short trips to the U.S. to present a negative molecular COVID-19 test in order to get back into the country.
This report by The Canadian Press was first published Nov. 19, 2021.
Laura Osman, The Canadian Press