Indigenous people can now reclaim traditional names on their passports and other ID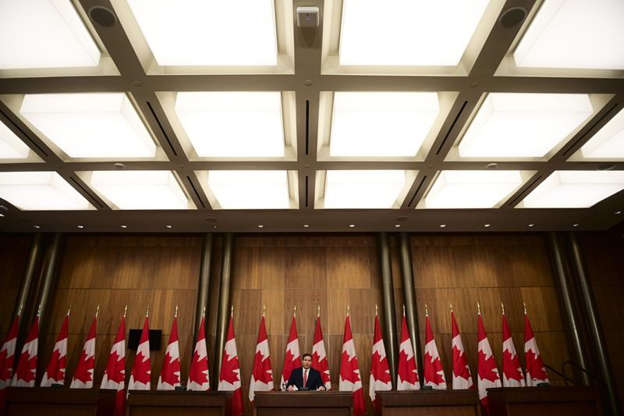 OTTAWA — The federal government is announcing that Indigenous people can now apply to reclaim their traditional names on passports and other government identification.

The announcement comes in response to a call to action from the Truth and Reconciliation Commission that demanded governments allow survivors and their families to restore names changed by the residential school system.

Indigenous Services Minister Marc Miller says the announcement applies to all individuals of First Nations, Inuit and Métis background, potentially affecting hundreds of thousands of people who aim to reclaim their identity on official documents.

Citizenship Minister Marco Mendicino says all fees will be waived for the process, which pertains to passports, citizenship certificates and permanent resident cards.
The move comes six years after the Truth and Reconciliation Commission made the recommendation, and follows last month's news that ground-penetrating radar detected what are believed to be the remains of 215 children at a former residential school in Kamloops, B.C.
Most of the commission's 94 calls to action remain unfulfilled, though cabinet ministers pointed to a pair of bills that would incorporate Indigenous rights into the oath of citizenship and align Canada's laws with the United Nations Declaration on the Rights of Indigenous Peoples.
This report by The Canadian Press was first published June 14, 2021.
The Canadian Press
CP NewsAlert: Filmer, Janssens capture bronze in women's pair
TOKYO — Canadian rowers Caileigh Filmer of Victoria and Hillary Janssens of Surrey, B.C., have captured bronze in women's pair at the Tokyo Olympics.
More Coming.
This report by The Canadian Press was first published July 28, 2021.
The Canadian Press
ZZ Top: Bearded bassist Dusty Hill dies in his sleep at 72
HOUSTON (AP) — ZZ Top bassist Dusty Hill, one of the Texas blues rock trio's bearded figures, died at his Houston home, the band announced Wednesday. He was 72.
In their Facebook post, guitarist Billy Gibbons and drummer Frank Beard said Hill died in his sleep. They didn't give a cause of death, but a July 21 post on the band's website said Hill was "on a short detour back to Texas, to address a hip issue."
At that time, the band said its longtime guitar tech, Elwood Francis, would fill in on bass, slide guitar and harmonica.
Born Joe Michael Hill in Dallas, he, Gibbons and Beard formed ZZ Top in Houston in 1969. The band released its first album, titled "ZZ Top's First Album," in 1970. Three years later it scored its breakthrough hit, "La Grange," which is an ode to the Chicken Ranch, a notorious brothel outside of a Texas town by that name.
The band went on to chart the hits "Tush" in 1975, "Sharp Dressed Man," "Legs" and "Gimme All Your Lovin'" in 1983, and "Rough Boy" and "Sleeping Bag" in 1985.
The band's 1976 "Worldwide Texas Tour," with its iconic Texas-shaped stage festooned with cactuses, snakes and longhorn cattle, was one of the decade's most successful rock tours.
The band was inducted into the Rock and Roll Hall of Fame in 2004. Said Rolling Stones lead guitarist Keith Richards in introducing the band to the Hall: "These cats are steeped in the blues, so am I. These cats know their blues and they know how to dress it up. When I first saw them, I thought, 'I hope these guys are not on the run, because that disguise is not going to work.'"
That look — with all three members wearing dark sunglasses and the two frontmen sporting long, wispy beards — became so iconic as to be the subject of a New Yorker cartoon and a joke on "The Simpsons."
___
This story has been corrected to reflect that ZZ Top was formed in the late 1960s, not the late 1970s.
The Associated Press