Hunter's wife testifies she warned husband not to drink and drive the night he died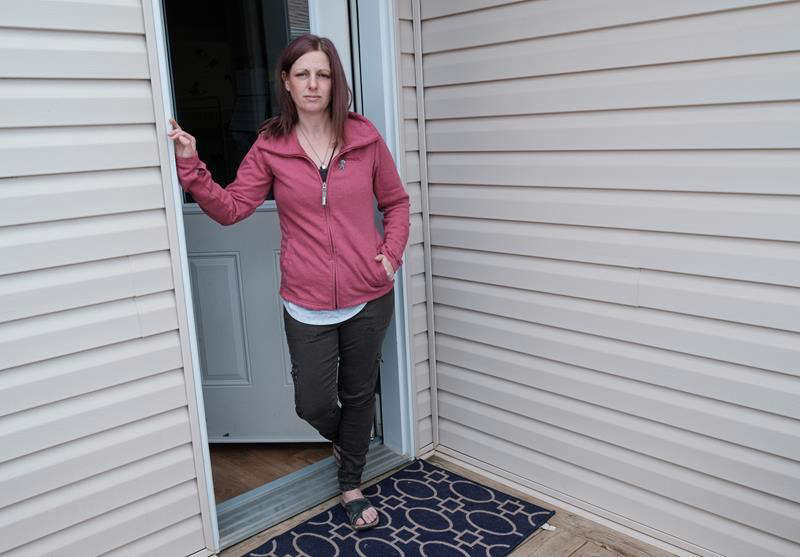 EDMONTON — A hunter's wife has testified she texted her husband not to drink and drive or get in a fight the night he and his uncle were shot to death on a rural Alberta road.
Sarah Sansom told a jury trial in Edmonton on Tuesday that alcohol consumption had previously caused problems in her marriage with Jacob Sansom, who had quit drinking two years before his death.
Crown lawyers have said Jacob Sansom and his uncle Maurice Cardinal were followed on a rural road northeast of Edmonton in March 2020 and shot after a confrontation.
Roger Bilodeau, 58, and his son Anthony Bilodeau, 33, have pleaded not guilty to two counts each of second-degree murder.
Brian Beresh, the younger Bilodeau's lawyer, recounted a statement Sarah Sansom gave to police and read text messages she sent moments before a security camera captured her husband and the Bilodeaus as they confronted each other.
"You recall repeatedly telling the police that you were surprised or shocked when you learned that he had been drinking," asked Beresh.
"Yes," Sarah Sansom responded.
"You're saying, 'Don't drive,'" he said, quoting the text messages she sent.
"Then you add, 'No fighting, no driving … Please don't hurt yourself or (do) anything dangerous or illegal' … because you knew that when he drank he had a tendency to become aggressive, correct?" Beresh asked.
"He wasn't aggressive. He just did stupid things like fighting very rarely," Sarah Sansom responded.
"He got stupid sometimes, and did stupid things," she later added during cross-examination.
"It was like falling down a set of stairs and stumbling all over the house … and making himself look stupid."
Prosecutor Jordan Kerr said in his opening statement Monday that Sansom and Cardinal had gone moose hunting so they could fill the family's freezer with meat as COVID-19 was shutting down the world.
He said the older Bilodeau saw the hunters' pickup truck slowly go by his homeand it looked like one that had been on his property that day. While following the hunters in his truck, Bilodeau phoned his son and asked him to follow behind and to bring a gun, said the prosecutor.
Security footage from a nearby gas station shows the Bilodeau men in their trucks following Sansom and Cardinal in theirs, Kerr said.
Court heard Roger Bilodeau and the hunters first stopped their trucks on the road. Anthony Bilodeau arrived soon after. Within 26 seconds, he shot Sansom, then shot Cardinal as the hunter was walking to his truck, said Kerr.
A motorist called RCMP after finding Sansom dead in the middle of the road and Cardinal's body in a ditch.
Autopsies determined that Sansom was shot once in the chest and Cardinal was shot three times in his left shoulder, said Kerr.
Defence lawyer Shawn Gerstel said Anthony Bilodeau shot at the hunters because Sansom had smashed a window of Roger Bilodeau's truck and punched him. He had also punched his youngest son, who was 16 at the time and was sitting in the passenger seat, the lawyer said.
He said the hunters were drunk, loud and obnoxious.
On Tuesday, Sarah Sansom testified that she told police following her husband's death that she felt the Bonnyville area had a lot of "toxicity."
"Bad stuff always happened when we go out there," she said on the witness stand.
She recounted the time her husband had confronted gang members who were selling drugs to hisbrother.
"Now (he) is sober and he thanks Jake for that."
This report by The Canadian Press was first published May 17, 2022.
___
This story was produced with the financial assistance of the Meta and Canadian Press News Fellowship.
Fakiha Baig, The Canadian Press
Post-secondary schools must report on free speech efforts on campus, minister says
Edmonton – The Alberta government says it will require post-secondary institutions to report annually on their efforts to protect free speech on campus.
A news release from the Department of Advanced Education does not detail exactly what must be included in these reports, or say what the consequences would be if the requirements are not met.
Minister Demetrios Nicolaides signalled changes were coming earlier this week after the University of Lethbridge reversed its decision to host a speech by a former Mount Royal University professor whose comments on residential schools have drawn fierce criticism.
Frances Widdowson was fired from Mount Royal in late 2021 after she spoke of the educational benefits of residential schools while questioning whether abuses at the institutions amounted to cultural genocide.
Widdowson's campus speech this week was to centre on concerns that a mob mentality and "woke policies" increasingly threaten academic freedom.
The Alberta government says the latest move builds on its earlier work in 2019, when it required all 26 publicly funded post-secondary institutions in Alberta to either endorse the Chicago Principles on free expression, or develop a policy consistent with them.
"It is abundantly clear that more needs to be done to ensure our institutions are adequately protecting free speech," Nicolaides said in a written statement Friday.
Alberta's post-secondary institutions should be bastions of free speech and academic freedom that promote critical thinking. I will continue to explore greater steps we can take to strengthen free speech on campus."
This report by The Canadian Press was first published Feb. 3, 2023.
Overdose prevention services in Red Deer will soon transition to a mobile site operated by Alberta Health Services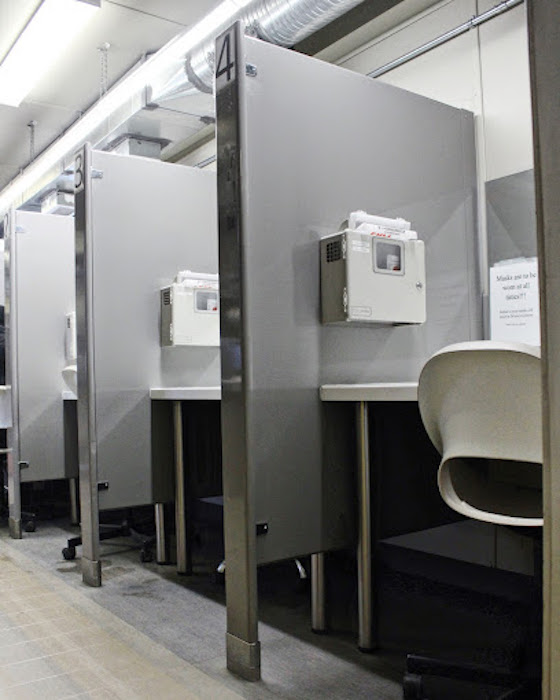 Next steps for Red Deer overdose prevention site
Alberta's government continues to make overdose prevention services available across the province while also ensuring the safety of communities and neighbourhoods is a top priority. Alberta's government will be working in partnership with Alberta Health Services (AHS) and Turning Point over the next three to six months to implement the transition to a mobile overdose prevention site operated by AHS.
This transition is necessary to respond to the changing needs in Red Deer while improving the standard of service delivery at the overdose prevention site. Alberta's government will continue working closely with the City of Red Deer and the broader community to put the safety and security of the community first while continuing to provide overdose prevention services in a professional manner.
"Overdose prevention services are healthcare services that must meet quality standards to ensure the safety of the community and a high-standard of care. Alberta Health Services is an accountable and proven operator that has experience managing these services across Alberta. My ministry will be working closely with AHS and the current operator over the next few months to smoothly transition these operations, ensuring there are no gaps in service for clients of the services."
"We appreciate the leadership of the government of Alberta in this area. We thank Turning Point for their service and the lives saved over the past several years. Ensuring the safety and wellbeing of Red Deerians is a top priority, and we are confident this new AHS-operated mobile site will continue to meet the needs of our residents."
Once the transition occurs, the new AHS-operated mobile unit will initially operate at the same location as the current overdose prevention site. Alberta's government will continue to work with the City of Red Deer, and may change the location of the service within Red Deer based on input from the municipality ­and the changing needs of the community.
As with all overdose prevention services in the province, this mobile unit will be regulated and be required to meet the quality standards outlined in the Recovery-oriented Supervised Consumption Standards in order to be licensed. Overdose prevention site service providers must also demonstrate clearly defined referral pathways to detox, treatment and recovery services, as well as primary health-care services.
Alberta's government is continuing to build a recovery-oriented system of care, where everyone struggling with addiction and mental health challenges is supported in their pursuit of recovery. This includes adding more than 9,000 new publicly funded treatment spaces, eliminating fees for residential addiction treatment, launching the Digital Overdose Response System (DORS) app and expanding opioid agonist treatment.
Quick facts
To be licensed, supervised consumption site service providers need to follow requirements related to:
the safety and security of clients, employees and the surrounding community
standardized data collection
staff qualifications and training
clinical practice standards
good neighbour agreements
physical site requirements, such as having access to washrooms for clients
Health Canada is responsible for granting exemptions under Section 56.1 of the Controlled Drugs and Substances Act to allow supervised consumption sites to operate. Overdose prevention sites require a similar exemption under Section 56(1) of the act or a letter of authorization from the Government of Alberta under the authority of the province's class exemption.
Alberta spends more than $1 billion annually on addiction and mental health care and supports, including prevention, intervention, treatment and recovery.
Any Albertan struggling with addiction can contact 211 Alberta to connect with local services and virtual supports. 211 is free, confidential and available 24-7.
The Virtual Opioid Dependency Program provides same-day access to addiction medicine physicians and life-saving medications to Albertans across the province. Albertans can call 1-844-383-7688 seven days a week, from 8 a.m. to 8 p.m. daily.