House of Commons ethics committee to issue report today on WE Charity affair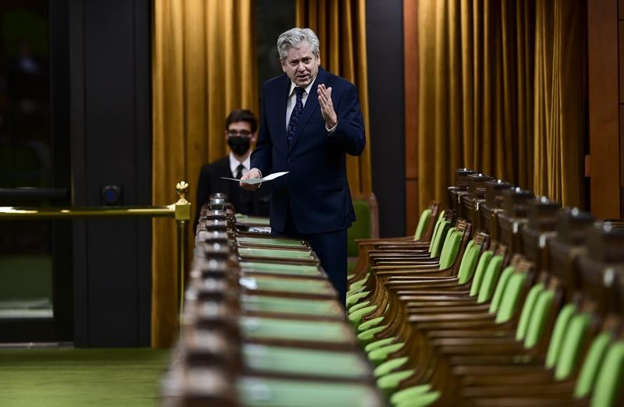 OTTAWA — The federal ethics watchdog may have let Prime Minister Justin Trudeau off the hook but that won't deter opposition parties from issuing a scathing report on the WE Charity affair.
The House of Commons ethics committee, which spent months investigating the controversy, will issue its report today.
Committee members from all three main opposition parties have signed off on the majority report, which is expected to focus on the Trudeau family's connections to WE Charity and the preferential access to government officials granted to WE co-founders Craig and Marc Kielburger.
It is expected to include almost 20 recommendations.
Liberal members of the committee are to issue their own dissenting report.
The WE affair has bedevilled Trudeau's minority Liberal government since last summer when it decided to pay the charity up to $43.5 million to administer a volunteer student grant program.
Although the contract specified that WE was not to make any profit from the arrangement, the decision prompted immediate controversy due to the charity's close ties to Trudeau and his wife, as well as to his mother and brother, both of whom had been paid to appear at some WE events over the years.
Then finance minister Bill Morneau, whose daughter worked for the charity and who had made generous donations to it, also came under fire.
Both Trudeau and Morneau apologized at the time for not recusing themselves from the decision. WE Charity quickly withdrew from the program, which was eventually cancelled.
Last month, ethics commissioner Mario Dion ruled that Trudeau did not breach the Conflict of Interest Act.
But in a separate report, he also ruled that Morneau did break the rules and gave preferential treatment to WE Charity because of his personal friendship with the Kielburgers.
NDP ethics critic Charlie Angus said Dion's findings leave plenty of room for the ethics committee to weigh in.
He said the committee's majority report will reflect that none of the "normal checks and balances and normal due diligence processes" were in place for the choice of WE Charity to manage the grant program.
"I think you'll see from the report that you can't just say, 'Well, it was the pandemic and people had to make decisions quickly,'" Angus said in an interview.
"This was about the power that the Kielburgers had, in terms of their relations with key people in the Trudeau government at the time, and Canadians were the losers for it."
In his own report, Dion concluded that there was no friendship between Trudeau and the Kielburgers, that Trudeau did not give them preferential treatment and that neither he nor his relatives stood to benefit, even indirectly, from the decision to have WE administer the program.
Dion also confirmed Trudeau's version of events: that the choice of WE to manage the program was recommended by bureaucrats, that the prime minister initially balked at the idea and asked that they look for alternatives, and that he eventually signed off on the matter after bureaucrats determined WE was the only organization capable of managing the cross-country program.
In "the frenzy" to distribute funding to students impacted by the COVID-19 pandemic, Dion said there were "some departure from the ordinary process of policy development." Nevertheless, he said nothing was done improperly.
However, Dion arrived at a very different conclusion on Morneau, who abruptly resigned from politics last August as the WE affair dominated headlines.
He concluded that the Kielburgers were given "unfettered access" to Morneau's office because the minister and his staff were close friends with the charity founders. He said Morneau broke the rules by not recusing himself from the cabinet decision on the grant program and by showing preferential treatment to the charity.
Angus said Dion's report on Morneau was "a really staggering indictment of insider access" — a theme the committee majority report will expand upon.
This report by The Canadian Press was first published June 10, 2021.
The Canadian Press
Share debacle a rare setback for Indian tycoon Adani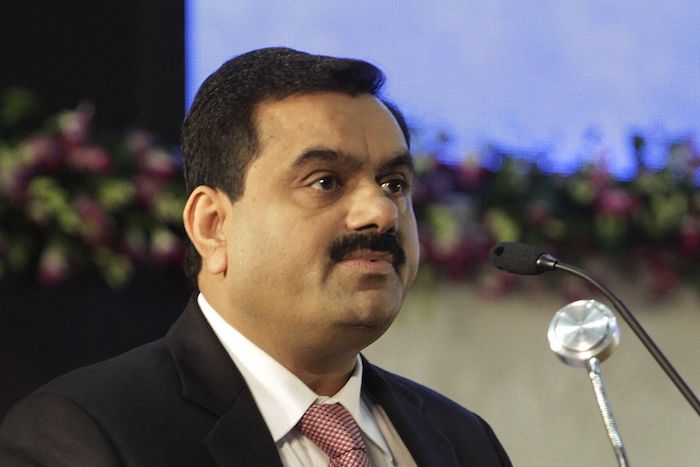 By Krutika Pathi in New Delhi
NEW DELHI (AP) — Indian billionaire Gautam Adani grinned as he posed this week for photos with Israeli leader Benjamin Netanyahu after acquiring one of the country's main ports, in Haifa.
"I promise you that in the years to come, we will transform the skyline we see around us," said Adani, his manner upbeat even as his business empire was losing billions. Investors have been dumping Adani shares for more than a week after U.S. short-selling firm Hindenburg Research put out a report alleging his businesses have engaged in fraud and stock price manipulation. The Adani group has denied this.
Before the debacle, Adani, 60, was Asia's richest man and the third wealthiest in the world, according to Bloomberg's Billionaires Index. Not anymore.
The massive losses are a rare setback for the coal mining tycoon from western India's Gujarat state and raise questions about what lies ahead.
Expansion has been at the heart of Adani's success story. The son of a middle-class family in the Gujarat capital, Ahmedabad, he quit college to become a diamond trader in the country's financial capital, Mumbai. He returned home to join his brother in importing plastics before establishing Adani Enterprises in the 1980s, trading in everything from shoes to buckets.
Adani shifted to investing in ports, construction and coal mining as India opened up its economy in the 1990s. A new middle class emerged and the ambitious businessman placed bets on providing energy to serve them.
Adani's first big project, Mundra Port, is now India's largest commercial port and he is the country's biggest private port operator. Within a decade, he also became India's largest developer and operator of coal mines.
Today, Adani companies also operate airports in major cities, build roads, generate electricity, manufacture defense equipment, develop agricultural drones, sell cooking oil and run a media outlet. He has his eyes set on becoming the world's largest renewable energy player by 2030.
Citing market volatility, late Wednesday his flagship Adani Enterprises scrapped a $2.5 billion share offering that, despite the bloodletting in the group's shares and a 28% plunge that day in its own share price, had been oversubscribed.
In a video address Thursday, Adani said the share offering was canceled to "insulate investors from potential losses."
"For me, the interest of my investors is paramount and everything else is secondary," he said.
The share offering was seen as a test of investor confidence in the self-made industrialist, whose ascent has been celebrated as a symbol of India's economic ambitions. The Adani Group said in a statement that canceling the offering would not "have any impact on our existing operations and future plans."
The Adani Group said its balance sheet was "very healthy" and its history of servicing debt was "impeccable."
Still, Brian Freitas, a New Zealand-based analyst with Periscope Analytics who has researched the Adani Group, said the collapse in share prices for India's second-largest conglomerate may hinder its future plans for expansion.
"It's going to be difficult for them to raise new money," he said.
Adani shares are still losing value. Shares in Adani Enterprises tumbled 27% Thursday, while stock in six other Adani companies fell 5%-10%.
The tycoon, who favors a plain white shirt and dark trousers over fancy dress and is said to be affable and quiet spoken, slid from being the world's third richest man to the 13th as his fortune sank to $72 billion, according to Bloomberg's Billionaire Index. Prior to the Hindenburg report, his net worth was about $120 billion.
More vitally, the company is now without the funds it had hoped to raise in this week's offering. Companies often launch such share offerings to finance growth while reducing debt.
"Thanks to the short-seller, Adani's plans will get slowed down significantly," said R.N. Bhaskar, a journalist who wrote a biography on Adani.
Analysts say that rapid expansion has largely been fueled by borrowing. The group's debt stands at $30 billion, out of which $9 billion is from Indian banks, the group's chief financial officer said recently.
After the stock rout of the past week, lenders may deem his group high risk and toughen their criteria for borrowing, like demanding higher interest rates or more collateral, said Freitas.
"Equity investors are going to be wary because the stock isn't doing well — if they can't raise equity, they will have to go to the debt market," he added. "Given the situation, foreign lenders will think twice before lending any new money to Adani."
Despite Adani's longstanding ties with Prime Minister Narendra Modi, a fellow Gujarati, and other powerful politicians, the government has so far remained silent on his recent troubles even as pressure from the political opposition for an investigation into Adani's situation grows.
In recent years, Adani has pumped money into sectors like agriculture, defense and renewable energy — all seen as high priorities for the Indian government.
Like Adani's commitment to the port in Israel's Haifa, many of the group's overseas infrastructure projects, in countries such as Sri Lanka and Tanzania, have served as an Indian counterweight to rival China's holdings.
The Haifa deal was a coup for India, located close to another port managed by the Shanghai International Port Group.
"India is working with great fervor with Israel on defense and technology, and Adani now has a port there. You think the Indian government can sniff at that?" said Bhaskar. "The thing is, you can't wish away Adani — because he is indispensable at this point."
He expects Adani to remain undaunted.
"The more challenging a situation gets, the more defiant and creative he becomes to overcome it," Bhaskar said.
Ex-UK leader Truss to urge tougher China stance in Tokyo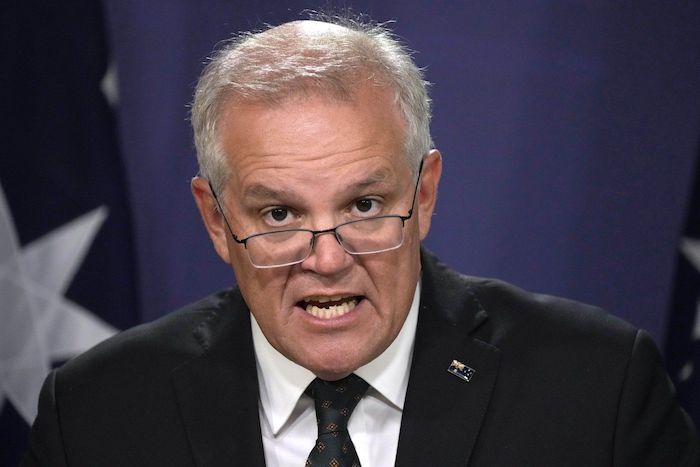 By Sylvia Hui in London
LONDON (AP) — Former British Prime Minister Liz Truss will join the former leaders of Australia and Belgium at a conference in Tokyo later this month to call for a tougher international approach to China.
The Inter-Parliamentary Alliance on China, an international group of lawmakers concerned about how democratic countries approach Beijing, said Friday that Truss will speak alongside former Australian Prime Minister Scott Morrison at the Feb. 17 event in the Japanese Diet. Former Belgian Prime Minister Guy Verhofstadt, who is also a European Parliament lawmaker, will attend as well.
Conference organizers hope the event would help spur more coordinated diplomacy on threats raised by China ahead of the next Group of Seven richest democratic countries' summit, scheduled in May in Hiroshima.
Truss is expected to address growing concerns over Beijing's threats to Taiwan, which China claims as its own territory. Morrison will call for more targeted sanctions against Chinese officials for serious human rights violations, while Verhofstadt will speak about the European Union's role in maintaining international rules under pressure from Beijing.
"The scale of the challenge posed by the People's Republic of China is such that we all need to rise above our differences and come together to defend our fundamental values and interests," Verhofstadt said in a statement.
The three former leaders will address about 40 Japanese lawmakers as well as legislators from the U.K., Canada, the European Union and Taiwan. Senior Japanese ministers are also expected to attend.
Truss has kept out of the public eye since she quit as Conservative British prime minister in October after just 45 days in office, following an ill-conceived economic plan she unveiled that triggered a political and financial crisis.
As foreign secretary she was outspoken in criticizing China, advocating stronger ties between democracies so they can counter China and Russia more effectively. She had suggested that the U.K. should work with its allies to ensure Taiwan could defend itself against Chinese military aggression.
Her successor, current British Prime Minister Rishi Sunak, has rejected "grand rhetoric" against China and wants a more "pragmatic" relationship with Beijing. While he has called China's growing authoritarianism a "systemic challenge," he stopped short of describing China as a threat to British security and said the U.K. and its allies needed to engage Beijing in diplomacy.
Western countries are rethinking their relationship with Beijing after Russia's invasion of Ukraine, but the U.S., Britain and the EU's 27 member states have disagreed with each other over how to approach an increasingly assertive China.
In November, German Chancellor Olaf Scholz was criticized by both his European partners and his own coalition government when he led a delegation of senior business leaders to visit Beijing.
Critics said the bilateral visit undermined unity among EU leaders, who discussed reducing their heavy economic dependence on China during a Brussels summit in October. While Scholz said there should be recognition that China was increasingly a competitor and systemic rival, he also warned against decoupling ties.