High court won't hear case involving estate of dismembered multimillionaire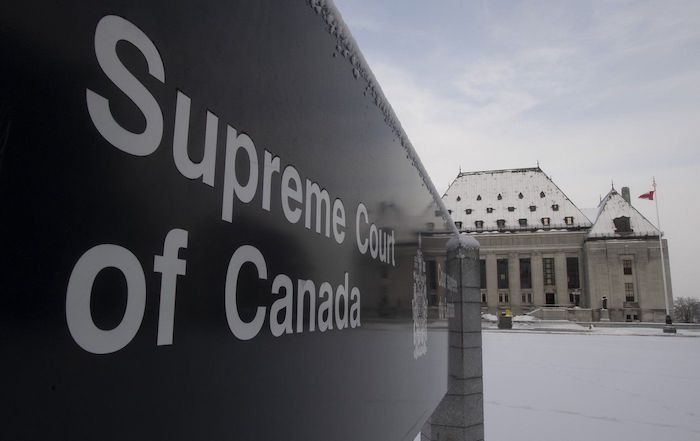 OTTAWA – When Chinese-born, West Vancouver-based multimillionaire Gang Yuan was beaten with a hammer, shot twice and his body chopped into 108 pieces in 2015, the simplest part of the story ended with a manslaughter conviction, but the fate of Yuan's fortune remained very unclear.
Now the Supreme Court of Canada has refused to hear an appeal from the woman whose identity is protected by a ban but who is described as Mother 1, the first of five women who had a child with Yuan and who claims to be his spouse.
Thursday's dismissal of the leave to appeal application ends Mother 1's lengthy legal battle to be declared his spouse which, because Yuan died without a will, would have entitled her to half of his $7 to $21 million estate while Canadian law would have split the rest among his five children.
The B.C. Court of Appeal upheld a lower-court ruling and dismissed Mother 1's spousal claim last December, finding no "marriage-like relationship" between her and Yuan, even though the two met before Yuan came to Canada and he supported her in China, where she lived with and cared for his parents.
As is customary, Canada's highest court did not give reasons for its decision on Mother 1's application.
The dispute over the estate was brushed with notoriety because of Yuan's untimely and gory death at the hands of once-favoured business partner, Li Zhao.
Court documents from Zhao's B.C. Supreme Court trial in 2020 trial show he disapproved of Yuan's playboy lifestyle and treatment of women but Yuan, Zhao and Zhao's family shared a large West Vancouver home and got along well enough.
That was until May 2, 2015, when the two fought viciously after Zhao believed Yuan first made disparaging remarks about an invention of Zhao's and then compounded the offence by offering to marry Zhao's beloved and only daughter as part of the price of financing the invention.
The documents detail a brutal and prolonged fight between the two men that only ended in the driveway of their home when Zhao, who told investigators he feared "life was at risk," fired twice at close range from a rifle mainly used for shooting rabbits.
Yuan was hit in the neck and died in the driveway.
In finding Zhao guilty of manslaughter, B.C. Supreme Court Justice Terence Schultes, in his oral ruling delivered in October 2020, said that's when things became "unquestionably bizarre."
Zhao attempted to dispose of the body by using power tools to cut it into what the ruling described as "108 discrete fragments."
The 55-year-old even explained his grisly work in the garage of the home by agreeing with the family nanny, as she passed by, that he had been out hunting and had "hunted a bear."
Zhao had earlier ordered his wife and elderly mother-in-law away from the scene but they eventually asked a family friend to help them call police and Zhao was arrested at his home the following morning and charged with second-degree murder.
Schultes ruled the Crown failed to prove the necessary intent to convict on that charge and found Zhao guilty of manslaughter and interfering with human remains, sentencing him to 10 years and six months on the two counts.
Because Zhao had never asked for bail while awaiting trial and the case was prolonged by delays related to the COVID-19 pandemic, the sentence handed down almost two years ago was reduced to reflect credit for pretrial custody, leaving a total remaining term of two years, four months and eight days to be served for Yuan's killing.
.If Zhao did not seek early release, he will have completed his entire sentence by early 2023.
This report by The Canadian Press was first published Aug. 4, 2022.
Memphis braces for release of video in Tyre Nichols' arrest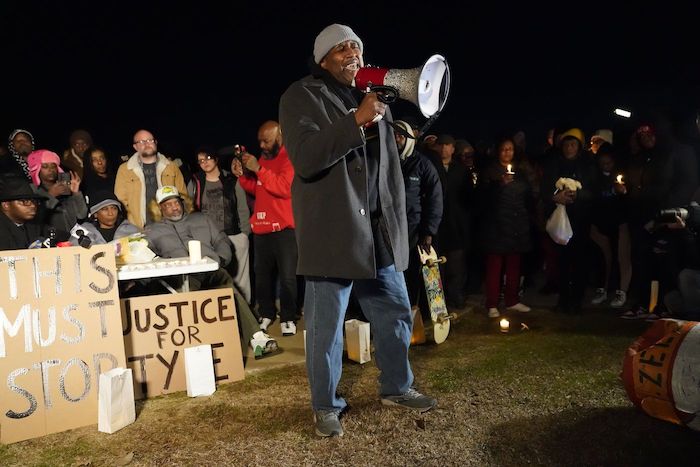 By Adrian Sainz in Memphis
MEMPHIS, Tenn. (AP) — The city of Memphis and the nation on Friday awaited the release of a police video depicting five officers viciously beating Tyre Nichols, a Black man whose death prompted murder charges against the cops and outrage at the country's latest instance of police brutality.
The officers were charged Thursday with murder and other crimes in the killing of Nichols, a motorist who died three days after a confrontation with the officers during a traffic stop.
Shelby County District Attorney Steve Mulroy told a news conference that although the officers each played different rolesin the killing, "they are all responsible."
The officers, who are all Black, each face charges of second-degree murder, aggravated assault, aggravated kidnapping, official misconduct and official oppression.
Nichols' family members and their lawyers said the footage shows officers savagely beating the 29-year-old FedEx worker for three minutes in an assault that the legal team likened to the infamous 1991 police beating of Los Angeles motorist Rodney King. His family urged supporters to protest peacefully.
Memphis Police Director Cerelyn Davis said she expected protests after the release of video showing officers' actions, which she described as "heinous, reckless and inhumane," but she also urged the community to remain peaceful.
"I expect our citizens to exercise their First Amendment right to protest, to demand actions and results, but we need to ensure our community is safe in this process," she said. "None of this is a calling card for inciting violence or destruction on our community or against our citizens."
Davis said Friday that her department has been unable to substantiate the reckless driving allegation that prompted the stop.
"As far as I know today, I do believe that the stop itself was very questionable," she told Good Morning America.
Video of the Jan. 7 traffic stop will be released to the public sometime Friday evening, Mulroy said, noting that local and state investigators wanted to complete as many interviews as possible before releasing it.
Davis told GMA that the decision to release the video on Friday evening rather than earlier in the day had been made after consulting with other local leaders, who believe it's best to do it when schools are out and people are home from work.
As a precaution, Memphis area schools canceled all after-class activities and postponed a school event scheduled for Saturday morning.
Nichols' stepfather, Rodney Wells, told The Associated Press by phone that he and his wife, RowVaughn Wells, who is Nichols' mother, discussed the second-degree murder charges and are "fine with it." They had sought first-degree murder charges.
"There's other charges, so I'm all right with that," he said.
The Wellses were joined by several dozen supporters on a cold Thursday night for a candlelight vigil and prayer service at a Memphis skate park. Nichols, who had a 4-year-old son, was an avid skateboarder.
RowVaughn Wells, who said her family is "grief-stricken," warned supporters of the "horrific" nature of the video set to be released Friday, but like Davis, pleaded for peaceful protests.
"I don't want us burning up our city, tearing up the streets, because that's not what my son stood for," she said. "If you guys are here for me and Tyre, then you will protest peacefully."
Activists and clergy led the group in prayer and a drummer played a steady rhythm to lead into the spoken part of the vigil. Afterward, skaters rode their boards as the Wellses watched.
Court records showed that all five former officers — Tadarrius Bean, Demetrius Haley, Desmond Mills Jr., Emmitt Martin III and Justin Smith — were taken into custody.
Martin's lawyer, William Massey, confirmed that his client had turned himself in. He and Mills' lawyer, Blake Ballin, said their clients would plead not guilty. Lawyers for Smith, Bean and Haley could not be reached.
"No one out there that night intended for Tyre Nichols to die," Massey said.
Both lawyers said they had not seen the video.
"We are in the dark about many things, just like the general public is," Ballin said.
Second-degree murder is punishable by 15 to 60 years in prison under Tennessee law.
The attorneys for Nichols' family, Ben Crump and Antonio Romanucci, issued a statement saying that Nichols "lost his life in a particularly disgusting manner that points to the desperate need for change and reform to ensure this violence stops occurring during low-threat procedures, like in this case, a traffic stop."
At the White House, President Joe Biden said the Nichols family and the city of Memphis deserve "a swift, full and transparent investigation."
"Public trust is the foundation of public safety, and there are still too many places in America today where the bonds of trust are frayed or broken," Biden said in a statement.
Davis said other officers are still being investigated for violating department policy. In addition, she said "a complete and independent review" will be conducted of the department's specialized units, without providing further details.
Two fire department workers were also removed from duty over the Nichols' arrest.
As state and federal investigations continue, Davis promised the police department's "full and complete cooperation" to determine what contributed to Nichols' Jan. 10 death.
Crump said the video showed that Nichols was shocked, pepper-sprayed and restrained when he was pulled over near his home. He was returning home from a suburban park where he had taken photos of the sunset.
Police have said Nichols was stopped for reckless driving and at some point fled from the scene.
Relatives have accused the police of causing Nichols to have a heart attack and kidney failure. Authorities have only said Nichols experienced a medical emergency.
One of the officers, Haley, was accused previously of using excessive force. He was named as a defendant in a 2016 federal civil rights lawsuit while employed by the Shelby County Division of Corrections.
The claims were ultimately dismissed after a judge ruled that Sledge had failed to file a grievance against the officers within 30 days of the incident.
___
Associated Press reporters Aaron Morrison in New York, Travis Loller in Nashville and Rebecca Reynolds in Lexington, Kentucky, contributed to this report.
Alberta spiritual community leader charged with four counts of sexual assault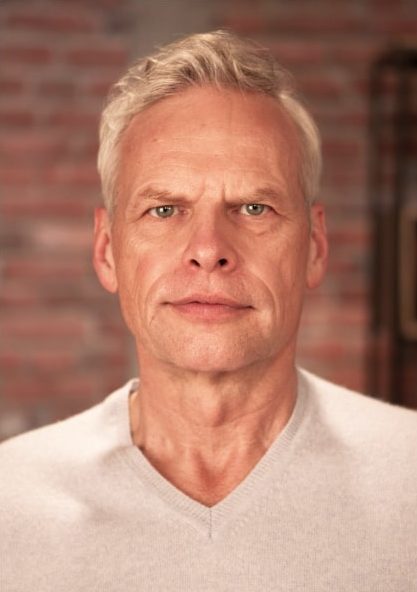 Photo from Johnderuiter.com
Edmonton – A self-styled spiritual leader has been charged with four counts of sexual assault stemming from separate occasions between 2017 and 2020.
Police say Johannes de Ruiter, the leader of an Edmonton group known as the College of Integrated Philosophy or the Oasis Group, was arrested Saturday.
Edmonton police allege that de Ruiter, who is 63, would tell certain female members that he was directed by a spirit to engage in sexual activity with them, and that doing so would provide them with the opportunity to achieve spiritual enlightenment.
The group operated out of a building in an industrial area in northwest Edmonton from 2007 to 2021.
Before his arrest, de Ruiter was holding meetings at an office building in St. Albert, Alta., and would host spiritual retreats out of a campground near Smith, Alta., a hamlet more than 200 kilometres north of Edmonton.
Police say in a news release that investigators believe there may be additional victims and are encouraging them to come forward to police.
This report by The Canadian Press was first published Jan. 23, 2023.