G'day for Canada Little Leaguers in beating Australia 7-0 at World Series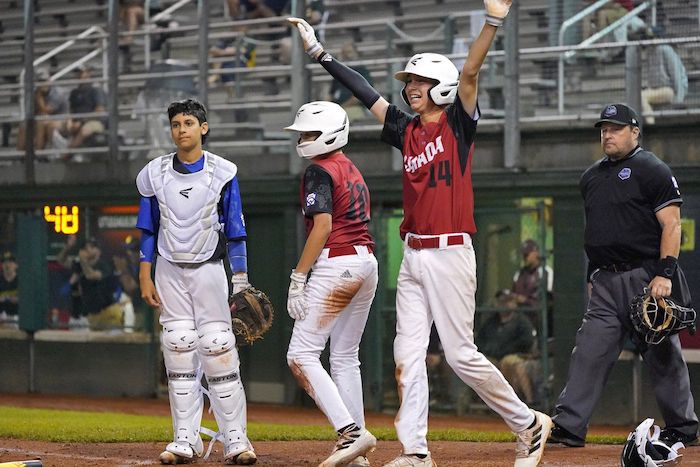 Williamsport – It started with a lengthy weather delay, but it turned out to be a g'day at Volunteer Stadium for Canada at the 75th Little League World Series.
The Little Mountain Little Leaguers of Vancouver defeated Australia 7-0 in their opening game, out-hitting the squad from Brisbane North Region Little League 11-5.
Canada, coached by Brad Dorwart and Kevin Smith, scored one run in the second, added three more in the fourth, one in the fifth and two in the sixth. Australia had three errors while Canada had one.
Righthanded starter Benjamin Dartnell pitched 3 2/3 innings for Canada and only gave up two hits and one walk. Of the 66 pitches he threw, 43 were strikes.
Jason and Graydon Yan all managed multiple hits for Canada as Jason went 4-for-4 at the plate to lead the Canucks.
The Little Mountain Little Leaguers advanced to the World Series by winning all eight of their games at the 2022 Canadian Region Championship.
Canada's next game is Friday against Japan.
This report by The Canadian Press was first published Aug. 17, 2022.
Newfoundland fishers face livelihood questions after Fiona storm damage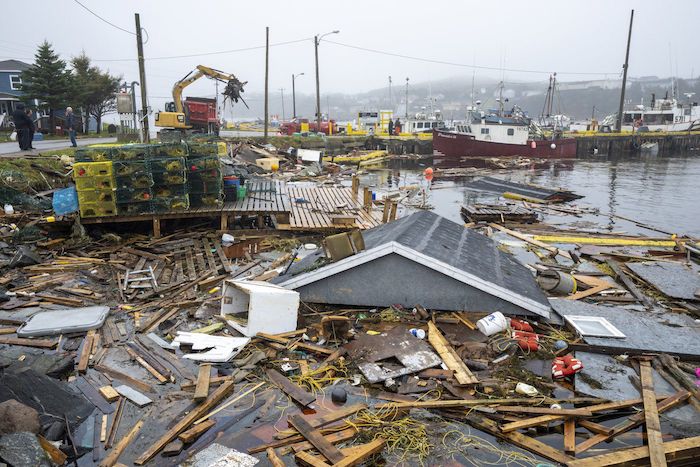 By Holly McKenzie-Sutter in Rose Blanche-Harbour Le Cou
Colourful fishing stages bobbed in the water by Rose Blanche-Harbour Le Cou Tuesday as Cliff Bateman watched from his property.
Days earlier, the picturesque buildings that are used to land and process fish were upright before post-tropical storm Fiona swept them into the ocean by the southwestern Newfoundland town.
Bateman watched the storm toss them through the water.
"It's a big loss, I tell you that," he said from inside his kitchen. The now-retired fisherman said he stored a priceless accumulation of gear and history inside the structures that were passed down through his family, some built over 100 years ago.
"You work all your life for it, and in an hour, everything gone."
Fiona's path of destruction through Atlantic Canada heavily damaged the fishing industry and communities along Newfoundland's southwestern coast have not been spared. Fishers and property owners are awaiting word about possible government assistance and are left wondering whether it will be enough to fill the gaps.
In Burnt Islands, about a 20-minute drive west from Rose Blanche, Troy Hardy stepped off his boat Tuesday to look over the scene. Fishing stages by the community harbour were badly damaged, destroying people's workstations and spilling their equipment into the sea.
Some people, like Hardy, had less severe losses, but of the roughly nine fishers in the community, he said "it's safe to say every one of them was affected in some way."
"Everybody's livelihood is greatly impacted by what happened, to the point where you're just trying to look around and see how you're going to make it work for the upcoming season," Hardy said.
On top of personal gear, a building shared between fishers for their work and storage of their catches was badly damaged, Hardy said. He expects people will be scrambling to salvage and source equipment before next spring's seasons.
"It's a big impact for the fish harvesters, that's for sure," he said. "It's very worrisome."
This report by The Canadian Press was first published Sept. 28, 2022.
Alberta plans to resist federal efforts to seize prohibited weapons: Shandro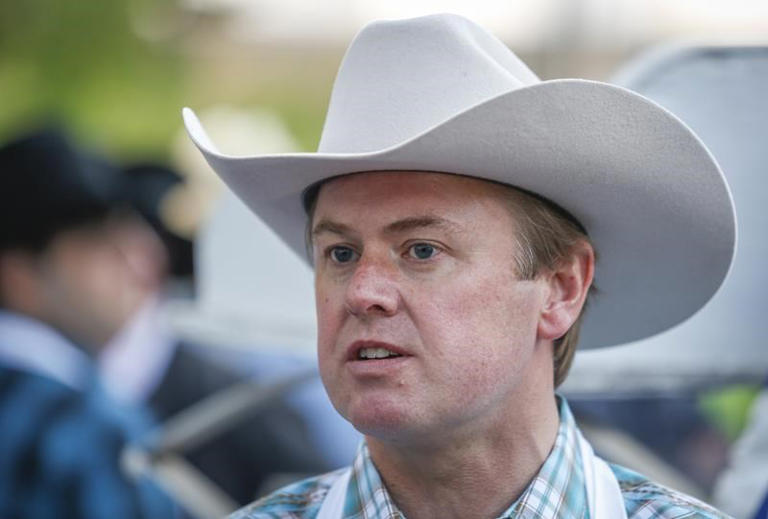 CALGARY — The Alberta government is taking steps to oppose federal firearms prohibition legislation and the potential seizure of thousands of assault-style weapons.
Since May 2020, Ottawa has prohibited more than 1,500 different models of assault-style firearms from being used or sold in Canada.
It has committed to establishing a buyback program to remove those firearms from communities.
Alberta Justice Minister Tyler Shandro said he received a letter from the federal minister of public safety asking for police resources to begin confiscating firearms beginning this fall.
He said the federal government is "fearmongering" by labelling the guns as "assault style," which Shandro called a move to scare Canadians unfamiliar with firearms.
Shandro said at a news conference Monday that many of the weapons do not pose unusual danger or possess any additional mechanical capability.
"This is politically motivated confiscation, pure and simple," he said. "And so I responded to (Public Safety) Minister (Marco) Mendicino by telling him no. Alberta will not assist the federal government in this or any federal effort to strip lawfully obtained personal property from our residents."
Shandro said Alberta will not agree to having RCMP officers act as "confiscation agents" and will protest any such move under the provincial-federal agreement that governs policing.
"Despite taking this step, the federal government may still direct the RCMP to serve as confiscation agents," Shandro said. "To prevent this from happening, Alberta will formally dispute any attempt to do so by invoking Article 23 of that agreement."
Alberta also plans to seek intervener status in six ongoing judicial review applications challenging the constitutionality of the legislation.
Mendicino's office did not immediately respond to a request for comment.
Shandro's position is supported by Alberta's chief firearms officer.
"I have previously expressed strong opposition to the federal government's plans to prohibit and confiscate some 30,000 lawfully acquired firearms from Albertans," said Teri Bryant.
"The planned confiscations represent a fatal approach to reducing violence in Canadian society and are unwarranted and unacceptable infringements on the property rights and personal freedoms of Albertans."
This report by The Canadian Press was first published Sept. 26, 2022.
Bill Graveland, The Canadian Press