FTX founder faces new charges in rewritten indictment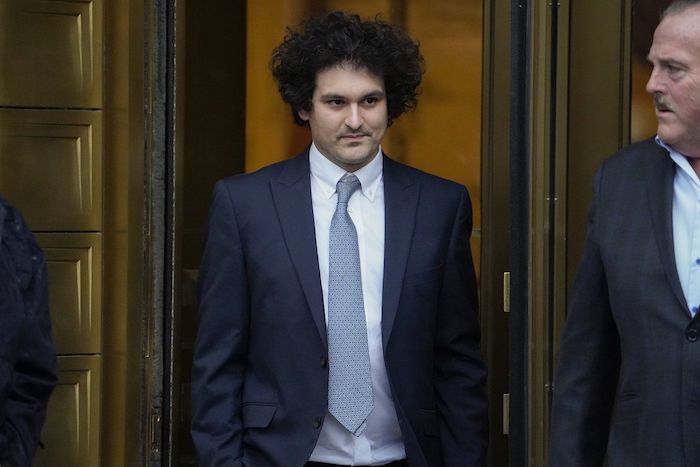 FTX founder Sam Bankman-Fried leaves Manhattan federal court in New York, Thursday, Feb. 16, 2023. The FTX founder returned to a New York courtroom for the second time in two weeks to explain why he keeps accessing parts of the internet that the government can't monitor and how it might affect his bail (AP Photo/John Minchillo)
By Larry Neumeister in New York
NEW YORK (AP) — FTX founder Sam Bankman-Fried faced new fraud charges Thursday, as prosecutors accused him of cheating thousands of investors out of billions of dollars while casting himself as a trustworthy "savior of the cryptocurrency industry" — an image boosted by celebrity-studded Super Bowl advertising and big donations to political figures.
Four new charges, including securities fraud and conspiracy fraud counts, were unveiled with the unsealing of the refreshed indictment in Manhattan federal court that was returned a day earlier.
In a statement, U.S. Attorney Damian Williams hinted, as he has several times previously, that prosecutors were not finished building their case.
"We are hard at work and will remain so until justice is done," he said.
A spokesperson for Bankman-Fried declined to comment.
The new charges raised the prison sentence Bankman-Fried could face if convicted from 115 years to 155 years, authorities said.
The new charges raised the number of counts in the indictment to 12, as prosecutors more thoroughly and eloquently told their story of what happened to FTX, Bankman-Fried's global cryptocurrency exchange, and its affiliated cryptocurrency trading hedge fund, Alameda Research.
The description cast FTX customers, investors, financial institutions, lenders and the Federal Election Commission as victims of fraudulent schemes Bankman-Fried allegedly carried out from 2019 until last November.
Prosecutors said Bankman-Fried stole billions of dollars in FTX customer deposits to support the operations and investments of FTX and Alameda and to fund speculative venture investments, make charitable donations and spend tens of millions of dollars on illegal campaign donations to Democrats and Republicans in an attempt to buy influence over cryptocurrency regulation in Washington.
They said Bankman-Fried cast himself as a "figurehead of a trustworthy and law-abiding segment of the cryptocurrency industry" that sought to protect investors and clients.
"As recently as late 2022, Bankman-Fried boasted about FTX's profits and portrayed himself as a savior of the cryptocurrency industry, making venture investments and acquisitions purportedly to assist struggling industry participants," the new indictment says.
Meanwhile, he spent millions of dollars on celebrity advertisements during the 2022 Super Bowl that promoted FTX as the "safest and easiest way to buy and sell crypto" and "the most trusted way to buy and sell" digital assets, it states.
In reality, prosecutors wrote, Bankman-Fried routinely tapped FTX customer assets to provide interest-free capital for his and Alameda's private expenditures and in the process "exposed FTX customers to massive, undisclosed risk." They said Bankman-Fried controlled both companies and "used them to prop each other up, notwithstanding conflicts of interest and outright lies to the contrary."
It was not known when Bankman-Fried would return to Manhattan for an arraignment. Twice in the last two weeks, he has appeared in court after prosecutors expressed concern that he might be communicating online in ways they cannot trace. They have also said his communications indicate that he might be trying to influence a witness with incriminating evidence against him.
A judge is deciding how to toughen Bankman-Fried's bail requirements to prevent any improper communications. Last week, he even suggested that Bankman-Fried might have to be incarcerated prior to trial if his communications cannot be monitored to ensure he is not tampering with witnesses.
Bankman-Fried has already pleaded not guilty to charges that he cheated investors and looted customer deposits at FTX, his cryptocurrency platform. The charges accuse him of diverting money from his investors in part to finance political donations and make risky trades through his cryptocurrency trading hedge fund, Alameda Research.
Bankman-Fried was arrested in the Bahamas in December and was brought to the United States soon afterward. FTX filed for bankruptcy on Nov. 11, when it ran out of money after the cryptocurrency equivalent of a bank run.
He is free on a $250 million personal recognizance bond. The bail arrangement allows him to live with electronic monitoring at his parents' home in Palo Alto, California.
Poilievre threatens to filibuster budget bill if Liberals don't meet demands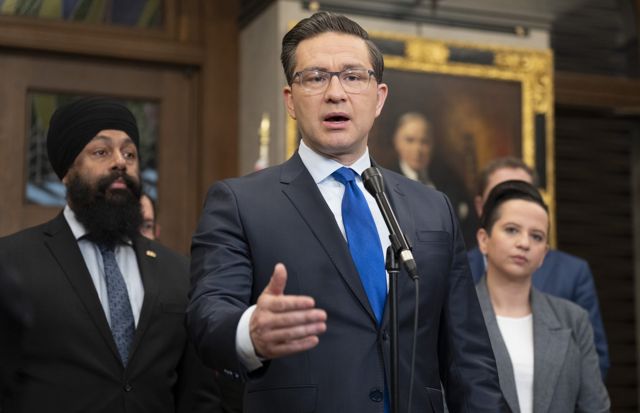 Flanked by Conservative Finance and Middle Class Prosperity critic Jasraj Singh Hallan and Conservative deputy leader Melissa Lantsman and other members of Parliament, Conservative leader Pierre Poilievre speaks with reporters in the Foyer of the House of Commons, Monday, June 5, 2023 in Ottawa. THE CANADIAN PRESS/Adrian Wyld
Ottawa
Conservative Leader Pierre Poilievre is threatening to use procedural tools to delay passage of the federal budget in the House of Commons if the Liberals don't meet his demands.
During a news conference this morning, Poilievre outlines two conditions to avoid potential filibustering by his party.
He is calling on the federal government to present a plan to balance its budget "in order to bring down inflation and interest rates."
He also demands the Liberals cancel any future increases to the carbon price.
Poilievre says if his demands are not met, his party will use all procedural tools at its disposal, including amendments and lengthy speeches, to block the bill.
Poilievre's threat comes as MPs gear up for their summer break, with the Commons set to rise June 23.
This report by The Canadian Press was first published June 5, 2023.
The Plan: Lock You Down for 130 Days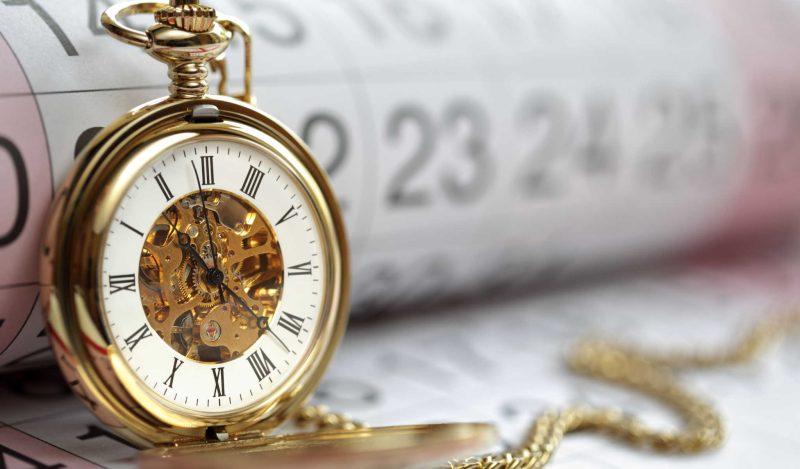 BY
JAYANTA BHATTACHARYA
What if the coronavirus pandemic was not a once-in-a-century event but the beginning of a new era of regular deadly respiratory viral pandemics? The Biden administration is already planning for this future. Last year, it unveiled a national strategy to develop pharmaceutical firms' capacity to create vaccines within 130 days of a pandemic emergency declaration.
The Biden plan enshrines former president Donald Trump's Operation Warp Speed as the model response for the next century of pandemics. Left unsaid is that, for the new pandemic plan to work as envisioned, it will require us to conduct dangerous gain-of-function research. It will also require cutting corners in the evaluation of the safety and efficacy of novel vaccines. And while the studies are underway, politicians will face tremendous pressure to impose draconian lockdowns to keep the population "safe."
In the case of COVID-19 vaccines, it took about a year for governments to deploy the jab at scale after scientists sequenced the virus. Scientists identified a vaccine target—fragments of the spike protein that the virus uses to access cells—by early January 2020, even before the WHO declared a worldwide pandemic.
This rapid response was only possible because some scientists already knew much about the novel virus. Despite heavy regulations limiting the work, the US National Institutes of Health had funded collaborations between the EcoHealth Alliance and the Wuhan Institute of Virology. They collected bat viruses from the wild, enhanced their function to study their potential, and designed vaccines before the viruses infected humans.
While there is controversy over whether this gain-of-function work is responsible for the COVID pandemic, there is no question this research is potentially dangerous. Even cautious scientists sometimes accidentally leak hazardous, highly infectious viruses into the surrounding community. In December 2021, for instance, the virus that causes COVID-19 accidentally leaked out of a laboratory in Taiwan, where scientists were researching the virus.
A promising vaccine target would be needed immediately after a disease outbreak for the Biden pandemic plan to work. For that to be possible, there will need to be permanent support for research enhancing the capacity of viruses to infect and kill humans. The possibility of a deadly laboratory leak will hang over humanity into perpetuity.
Furthermore, before any mass vaccination campaign, pharmaceutical firms must test the vaccines for safety. High-quality randomized, controlled studies are needed to make sure the vaccine works.
In 1954, Jonas Salk's group tested the vaccine in a million children before the polio mass vaccination campaign that effectively defanged the threat of polio to American children. Physicians need the results of these studies to provide accurate information to patients.
Operation Warp Speed cut red tape so that vaccine manufacturers could conduct these studies rapidly. The randomized trials cut some corners. For instance, the Pfizer and Moderna trials did not enroll enough people to determine whether the COVID vaccines reduce all-cause mortality.
Nor did they determine whether the vaccines stop disease transmission; a few months after the government deployed the vaccines, researchers found protection against infection was partial and short-lived. Each of these cut corners has since created policy controversies and uncertainty that better trials would have avoided. Because of the pressure to produce a vaccine within 130 days, President Biden's pandemic plan will likely force randomized trials on future vaccines to cut the same corners.
This policy effectively guarantees that lockdowns will return to the US in the event of a new pandemic. Though the lockdowns did not work to protect populations from getting or spreading COVID—after 2.5 years, nearly everyone in the US has had COVID—public health bureaucracies like the CDC have not repudiated the strategy.
Imagine the early days of the next pandemic, with public health and the media fomenting fear of a new pathogen. The impetus to close schools, businesses, churches, beaches, and parks will be irresistible, though the pitch will be "130 days until the vax" rather than "two weeks to flatten the curve."
When the vaccine finally arrives, the push to mass vaccinate for herd immunity will be enormous, even without evidence from the rushed trials that the vaccine provides long-lasting protection against disease transmission. This happened in 2021 with the COVID vaccine and would happen again amidst the pandemic panic. The government would push the vaccine even on populations at low risk from the novel pathogen. Mandates and discrimination against the unvaccinated would return, along with a fierce movement to resist them. The public's remaining trust in public health would shatter.
Rather than pursue this foolish policy, the Biden administration should adopt the traditional strategy for managing new respiratory-virus pandemics. This strategy involves quickly identifying high-risk groups and adopting creative strategies to protect them while not throwing the rest of society into panic.
The development of vaccines and treatments should be encouraged, but without imposing an artificial timeline that guarantees corners will be cut in evaluation. And most of all, lockdowns—a disaster for children, the poor, and the working class—should be excised from the public health toolkit forever.
A version of this piece appeared in Newsweek