Frank Bonner, Herb on 'WKRP in Cincinnati,' dies at 79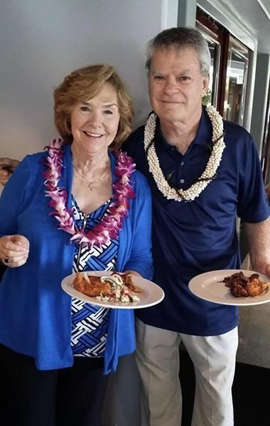 LOS ANGELES (AP) — Frank Bonner, who played a brash salesman with an affection for polyester plaid suits on the TV comedy "WKRP in Cincinnati," has died. He was 79.
Bonner died Wednesday from complications of Lewy body dementia, said his daughter, Desiree Boers-Kort. The actor died at his home in Laguna Niguel, south of Los Angeles.
He had been diagnosed about three years ago with the disease that leads to worsening mental and physical complications.
"WKRP in Cincinnati" aired from 1978-1982 and was set in a lagging Ohio radio station trying to reinvent itself with rock. The cast included Gary Sandy, Tim Reid, Howard Hesseman and Jan Smithers, alongside Bonner as subpar ad salesman Herb Tarlek.
Loni Anderson, who played the station's empowered receptionist Jennifer, said she was "heartbroken" over his death.
"Frank Bonner was like family," Anderson said in a statement. "He was one of the funniest men I had the pleasure of working with and he was the nicest man I have ever known."
Boers-Kort said her father valued his time on the sitcom in part because it led him toward the career he favored over acting — directing. After taking on that job for six episodes of "WKRP," he went on to direct for more than a dozen other 1980s and 1990s shows including "Simon & Simon," "Who's the Boss" and "Saved by the Bell: The New Class."
Bonner continued to act, including in the early 1990s sequel "The New WKRP in Cincinnati," "Scarecrow and Mrs. King" and "Night Court."
"He did prefer the behind-the-camera (work), and he thoroughly enjoyed helping people get to where he needed them to be for the scenes," Boers-Kort said Thursday. "He was very humble and down-to-earth, and just a nice, kind human."
He got a kick out of Herb's ill-advised wardrobe and kept some of the belts when the show ended, his daughter said. He was fond of them because he knew the character's style was "one of the things that people loved about him."
A native of Arkansas whose birth name was Frank Boers Jr., he was raised in the city of Malvern. His Hollywood career began in the 1970s with the film "Equinox" and on TV dramas, including "The Young Lawyers" and "Mannix."
Bonner is survived by his wife, Gayle Hardage Bonner, who was his high school sweetheart in Malvern. The pair reunited and eventually wed four decades later and after previous marriages for both, his daughter said.
Other survivors include sons Matthew and Justine Bonner; stepdaughter DeAndra Freed; seven grandchildren and a great-grandchild. Bonner was preceded in death by his son, Michael.
Lynn Elber, The Associated Press
The Kids in the Hall are back and getting along. 'This time we're not lying'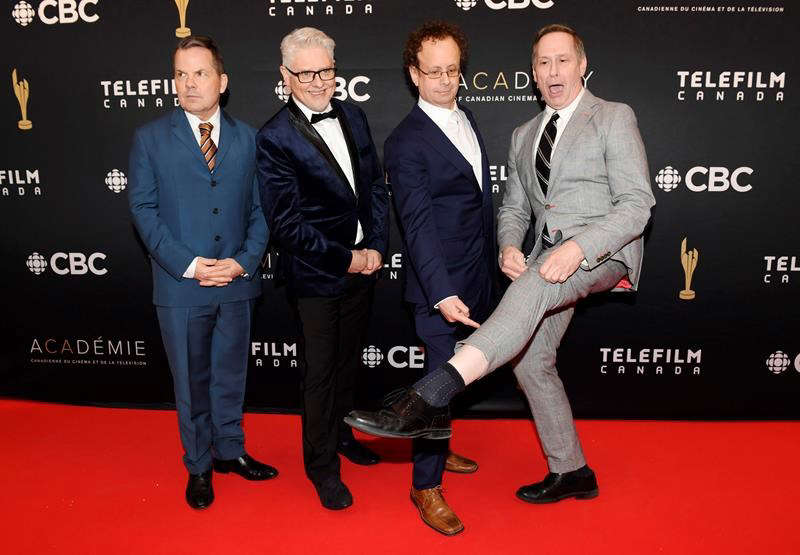 "The Kids in the Hall" started in 1984 and pushed the boundaries of TV comedy, with cast members in drag and sketches that tackled heavy topics, including religion and sexuality.
"I always feel I'm a better person when I play a woman," said Montreal-born McDonald, whose other credits include the Fox sitcom "That '70s Show."
"I'm smarter, I'm kinder to people. So it's always fun — besides the three-hour makeup process."
Memorable Kids in the Hall characters have included McKinney's Headcrusher and Chicken Lady, Thompson as the Queen, McCulloch's Cabbage Head, and Foley and McDonald as the Sizzler Sisters.
The new series will have a "very low quotient of nostalgia," said Foley, noting they're "basically just pursuing new ideas and new material."
"Are we allowed to say characters? I don't know if we're allowed to say," said McDonald, to which Foley quipped: "Allowed? We don't follow no stinking rules."
McDonald then let it slip that Thompson's gay socialite character Buddy Cole likely returns, as do Toronto police officers played by McCulloch and McKinney.
The new eight-episode series was shot in studio and outside locations.
The proliferation of short comedy sketches on social media platforms including TikTok didn't influence the length of their material, they said, noting a sketch comedy show should be short anyway.
"This is going to shock you: I've never looked at TikTok," said Foley, to which McDonald said he hadn't either.
The Kids continued to collaborate after the original series ended, reuniting for the 1996 comedy film "Brain Candy," several tours and the 2010 CBC miniseries "Death Comes to Town."
But, as Paul Myers wrote in his 2018 book "The Kids in the Hall: One Dumb Guy," it wasn't always friendly.
Myers said Foley and McDonald sometimes fought with McKinney and McCulloch, while Thompson was a mediator of sorts. Foley once quit the troupe, resulting in tension on the set of "Brain Candy."
But since 2000, they happily get together every three or four years to do something, says McDonald, likening their run now to "a B-movie version of Monty Python's career."
"I refer to it not as a reunion but a relapse," jested Toronto-raised Foley, whose other credits include the series "NewsRadio," "Hot in Cleveland" and "Celebrity Poker Showdown."
"Yes. It's a relapse. In a way, we're drinking again and it feels good," added McDonald.
"In between those three or four years, I look forward to it all the time. And I'm never disappointed. I'm always thinking 'Oh, we're funny. Oh, we love and get mad at each other the same way that we always do.'"
As long as there are no mirrors in the room, they always feel like they're still "angry 20-year-old comedians," said Foley.
McDonald agreed.
"Even when we're about to look at the editing and I'm about to see a scene with Dave and I, I imagine I'm going to see skinny, crazy-haired Kevin and young Dave — and I always get shocked," added McDonald. "I'm still always shocked when I see footage of us and we don't look like we did."
Said Foley: "Because we still act like we did."
-With files from Sadaf Ahsan
This report by The Canadian Press was first published May 3, 2022.
Victoria Ahearn, The Canadian Press
'Trailblazer' Cree country singer Shane Yellowbird dead at age 42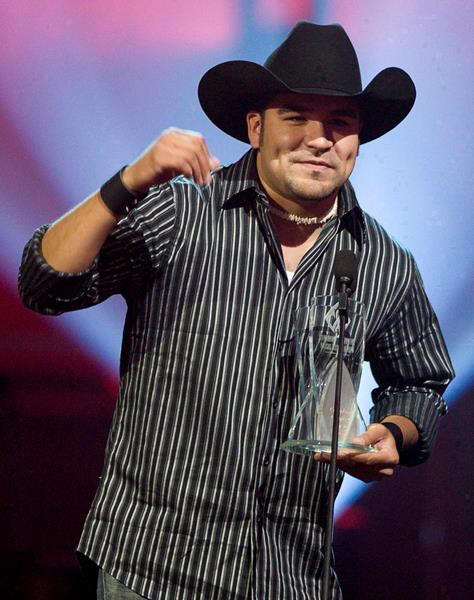 A close friend and fellow musician says Cree country singer Shane Yellowbird has died at the age of 42.
Blues and country artist Crystal Shawanda, who met Yellowbird in 2008, says he died earlier this week.
She says she spoke with his sister, who confirmed the Alberta singer's death, but did not say how he died
Shawanda says Yellowbird was like a brother to her and always supported her career.
Yellowbird, best known for the song "Pickup Truck," won the Rising Star Award at the Canadian Country Music Awards in 2007.
She says he was a trailblazer to Indigenous country music singers and was nominated for a Juno Award for country recording of the year in 2008 for "Life Is My Calling Name."
"What he accomplished is huge," Shawanda said Tuesday. "No male Indigenous country music artist has yet to do what he has done."
Shawanda said Yellowbird was also a gifted artist.
"He will be remembered for what a good heart he had," she said. "He was as good as they come."
Shawanda said she lost touch with Yellowbird over the last few years after she switched from country music to blues.
But she said whenever they would go a while without speaking, it was as if no time had passed when they reconnected.
Louis O'Reilly, who signed Yellowbird to his record label in 2003 and worked with him until 2013, said Yellowbird was "authentic through and through."
He said he was a "real cowboy" who always stayed humble.
"He will be remembered for his humility," O'Reilly said of the musician from Maskwacis, Alta.
"He was grateful for everything he had."
O'Reilly said Yellowbird was revered in Indigenous communities for his success in country music.
Others in the industry also paid tribute to Yellowbird on social media.
"He always believed in me as an artist and songwriter, long before a lot of people. A truly beautiful soul," wrote country artist Aaron Goodvin on Instagram.
Aaron Pritchett said, "You will be missed by so many, buddy."
This report by The Canadian Press was first published April 26, 2022.
Daniela Germano, The Canadian Press