Former U.S. ambassador steps up calls to get Americans to vote ahead of midterms
OTTAWA — A former U.S. ambassador to Canada is taking the battle for this year's midterms elections north of the border, calling on more than 600,000 Americans living in this country to register for a vote that is gearing up to be a referendum on Donald Trump's presidency.
Bruce Heyman and his wife, Vicki, are part of a new voting initiative headed by former first lady Michelle Obama that aims to get people registered to vote ahead of November's congressional elections.
Over the summer, Obama launched the non-profit group "When We All Vote" designed to boost voter participation and is running high-profile events all week.
Heyman said the non-partisan nature of the initiative has public backing from Democrat and Republican celebrities and is needed because there are some in the U.S. who would like to suppress votes.
"Your vote is your power," Heyman said in an interview. "We're saying you've got to do it, you've got to do it now."
Americans living in Canada should also tell others to register to make sure they have a voice on core issues including gun violence, the environment and U.S.-Canada relations, Heyman added.
"You can sit down and get frustrated that you're not being represented well or what's happening in Washington, but if you don't vote, you're just a bystander in the process," he said.
Midterm elections have traditionally seen a lower voter turnout than presidential election years. The last round of midterm elections in 2014, halfway through Barack Obama's last term in office, saw turnout plummet to a seven-decade low.
Both parties are trying to energize their base ahead of November's vote and Trump's administration is pushing to quickly finalize a renewed North American Free Trade Agreement with Canada and Mexico to give the ruling Republicans a political win.
Heyman said he believes Trump and the Trudeau Liberals will eventually reach a deal on a revamped NAFTA, which is tied to the economic fates of Canada, the United States and Mexico.
But he warned the relationship between Canada and the United States may take longer to heal after the talks than it takes for the ink to dry on a new trade deal.
"So many states and so many companies and so many cities rely on the relationship with Canada for economic growth and opportunity and employment," Heyman said.
"That's why I know this too shall pass, but it may take a while to … heal the wounds of the partnership and the friendship that may be damaged with the language and the approach that's being taken."
The Canadian Press
Pfizer documents challenge Health Canada COVID-19 vaccine narrative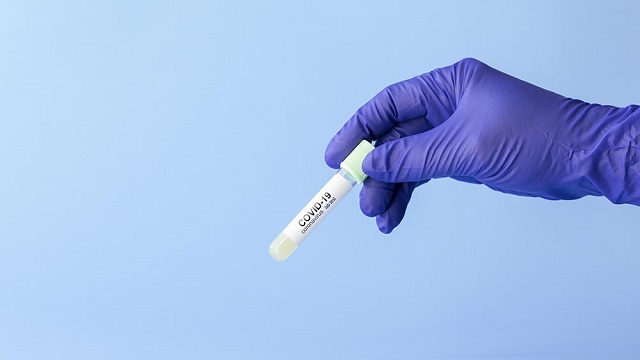 By Ray McGinnis
Dr. Theresa Tam and senior federal health officials walked onto a stage this fall, socially distanced. Each wore masks, addressing an empty room.
Have they been living in a bubble?
The New York Times reported on February 21, 2023, that wearing masks did nothing to protect people from the COVID-19 virus.
Reporting on a rigorous and extensive study, Oxford epidemiologist Tom Jefferson said, "There is just no evidence that they [masks] make any difference. Full stop." Jefferson said that even if one were to don an N-95 mask that it "makes no difference – none of it." The microscopic hole in an N-95 mask was 35 microns. The much smaller droplet from the C-19 virus was 0.15 microns and could easily float through the N-19 mask hole. And why would a mask only be needed to protect us in public when we are not eating or drinking?
Health Canada continues to encourage the public to get COVID-19 boosters this fall. The agency asserts: "It's considered safe to get both your COVID booster and a flu shot at the same appointment." They are also "reviewing updated booster shots for children six months and up."
However, release of the Pfizer Documents reveals people would be wise to avoid getting anymore boosters.
During its brief clinical trials, and in the first 12 weeks of the mRNA vaccine rollout, Pfizer compiled over 55,000 documents that related to clinical trials and other research the company conducted. The company hoped these documents would be sealed from public view for 75 years. The U.S. Food and Drug Administration supported keeping the data secret.
Nevertheless, a US court disagreed. The documents began being released in 2022. Steve K. Bannon hosted whistleblower Dr. Naomi Wolf on his War Room podcast. Together, they issued a call for medical and scientific experts to examine the documents. Project manager, Amy Kelly divided 3,500 highly trained specialists into teams. And they went through the material with a fine-toothed comb Their findings are published in the War Room/DailyClout Pfizer Documents Analysis Reports.
The teams learned that Pfizer had many reports of serious adverse events after the initial 12-week rollout – 158,000 – that they had to hire an additional 2,400 full-time staff to manage the caseload.
A Pfizer Safety Branch Report concluded that by February 28, 2021, 1,223 people had died because of the vaccine.
Pfizer did not disclose all of its vaccine ingredients. In fact, a news story reports: "Health Canada Confirms Undisclosed Presence of DNA Sequence in Pfizer Shot." The Epoch Times explains that the Simian Virus 40 DNA sequence is in some of the the Pfizer mRNA vaccine, citing scientists who warn that it can be carcinogenic.
It seems that Pfizer kept sloppy records of the clinical trials. Pfizer Documents Investigation Team 5 reported: "a great deal of data… [is] missing from Pfizer's analysis of adverse events that were reported after the Pfizer mRNA vaccine was approved by the US Food and Drug Administration…. The outcomes of almost one-quarter (22%) are not known." They added, "Pfizer's 3.7% fatality rate for the adverse event cases with known outcomes doesn't include patients that Pfizer said had not recovered at the time of the report (30 April 2021)."
Team 1 reported that from December 1, 2020, "Pfizer was aware that the vaccine…had limited efficacy." They reported that:"1,625 serious cases of vaccine ineffectiveness…." This included 136 people dying of COVID-19 related pneumonia after getting the Pfizer shot.
Team 3 examined what Pfizer did to ensure the safety of their vaccine. Did the vaccine stay in the arm, or did it travel to other places?
It was known that the engineered nanomaterials in the vaccine can cross or bypass the blood-brain barrier. What were the implications for the central nervous system? Team 3 discovered that: "This evaluation was never done in the Pfizer safety and efficacy trials… it is impossible to know whether the vaccine is safe in this arena. Pfizer did not prove the safety of the nano-lipid delivery system for the brain:" They just didn't look under that rock.
In March 2022, the Journal of Pediatrics reported that the Seattle Children's Hospital at the University of Washington had 35 cases of myocarditis in children within one week of receiving the second dose of the Pfizer vaccine. Team 1 reported that it was clear to both Pfizer and the FDA that by June 2021 there was a "serious problem of myocarditis in adolescents following mRNA vaccination…." Nonetheless, the FDA went ahead and issued the Emergency Use Authorization to include teenagers, and they did not mention the risks.
The Pfizer Documents also reveal that by February 28, 2021, they knew that serious stroke adverse events were occurring after vaccination. Pfizer observed 275 patients who had a stroke post-vaccine…."Strokes are life-altering events. Even Pfizer categorized all the reported stroke as serious." Nonetheless, even after Pfizer examined the stroke adverse events, they offered an upbeat assessment: "This cumulative case review does not raise new safety issues."
And what did Health Canada say?
Journalist Rodney Palmer reported to the National Citizens Inquiry that the Government of Canada reported that by "March 3, 2023, [there were] a total of 427 reports with an outcome of death…reported following vaccination."
Unfortunately, Canadians are still living in a bubble with little understanding of the adverse effects of the COVID-19 vaccines and boosters.
Ray McGinnis is a senior fellow at the Frontier Centre for Public Policy, and author of Unanswered Questions and Writing the Sacred.
Glencore-Teck deal reveals the irony of coal: Profitable and vital, yet endlessly shunned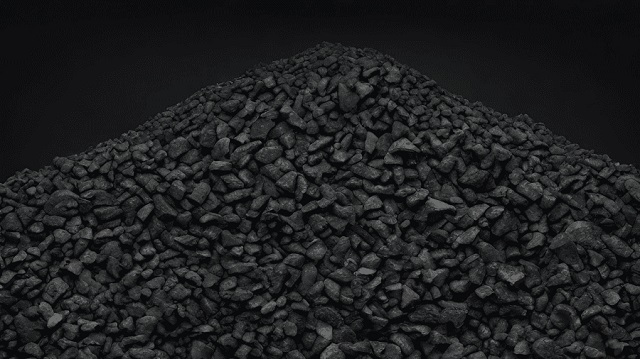 By Heather Exner-Pirot
Coal is not going anywhere, and while some countries will benefit, Canada will not be among them
In many ways, the US$8.9-billion deal Glencore has struck for Teck Resources' coal assets represents an elegant split that plays to each company's strengths.
Teck, the Canadian miner, can now focus on its core base metals business, in particular copper, as it bets on strong returns in the years to come. Swiss commodities giant Glencore can build up its coal empire, adding the steelmaking coal assets to its vast thermal coal trade.
But the deal also reveals how coal has its own set of rules. Despite how profitable and strategic Teck's coal resources are, they will soon come under foreign control. It is hard to imagine this unfolding the same way for any other commodity.
Coal is an essential, ubiquitous material. It is the workhorse of the global power sector, accounting for more than a third of global electricity generation. And it is indispensable in steelmaking. The burning of coke, a coal-based fuel, produces the carbon monoxide needed to convert iron ore into a liquid, alongside high temperatures. The majority of steel in the world is made with coking coal, also known as metallurgical coal.
Owing to its carbon intensity, it has a terrible reputation. Investors and shareholders, not to mention Western governments, shun it. Teck's intention to spin off its coal business is linked to shareholder desires to see a decoupling of its metals and coal businesses out of environmental concerns, which have weighed on its valuation. Even as it pursues Teck's coal assets, Glencore is doing the same; it plans to separate its metals and coal businesses within two years and sought Teck's premium steelmaking coal to make its other coal holdings more palatable.
But shareholder distaste for coal is increasingly divorced from its economics. Coal is still highly profitable. Last year witnessed high prices and record demand, in part owing to the fallout from the Russian invasion of Ukraine. Both Teck and Glencore benefited greatly. Teck earned record profits of $4.9-billion, with coal accounting for 75 per cent of that. Glencore's core profit rose 60 per cent to a record US$34.1-billion, more than half of which came from coal production.
Teck's steelmaking coal assets in B.C.'s Elk Valley are world-class – high-quality, with decades of reserves and a low carbon intensity relative to other deposits. Glencore's deal for them will see it partnering with Japan's Nippon Steel and South Korea's PISCO, who will take minority stakes. The fact that the deal includes two of the world's biggest steel producers is evidence that these coal assets have long-term customers. This deal is not about Teck unloading a bad asset; it is about removing the ESG noose around its neck.
That's poor justification for letting such vital assets end up in foreign hands. Yet the federal government will likely let the deal happen.
Federal scrutiny of foreign investment and takeovers in our domestic mining sector has grown of late, as the need for friendly sources of critical minerals grows. As The Globe and Mail reported last month, Canadian firms have mainly been the targets, rather than pursuers, of acquisitions in the sector in the past decade. Canada has toughened the Investment Canada Act as a result.
While the Teck-Glencore deal will raise similar concerns, it has been designed to skirt them. Teck's news release could have been written by Ottawa. It aligns with the federal government's recent Critical Minerals Strategy and commits to remaining a Canadian-based miner focused on "future-oriented metals," "an electric vehicle battery recycling facility" and support for "junior Canadian mining and exploration companies." It also preserves B.C.'s coal mining jobs and revenues.
There's a parallel universe where a G7 country protects its most exquisite metallurgical coal deposit, required to produce a critical material for any advanced economy, energy system or military. That introduces policy to reshore and build up its domestic steel industry in an era of growing geopolitical turbulence.
The world in 2023 is not this place. And Canada is not that G7 country. Indeed, the world view of the current federal and B.C. governments sees the decline of coal as both imminent and necessary. There is no way they will make the argument that the material is a strategic resource that must remain under Canadian ownership.
But coal is not going anywhere. Some countries will benefit, economically and strategically, from controlling it. Canada will not be among them.
Heather Exner-Pirot is the director of energy, natural resources and environment at the Macdonald-Laurier Institute.