Force airlines to automatically compensate travellers, passengers' advocate says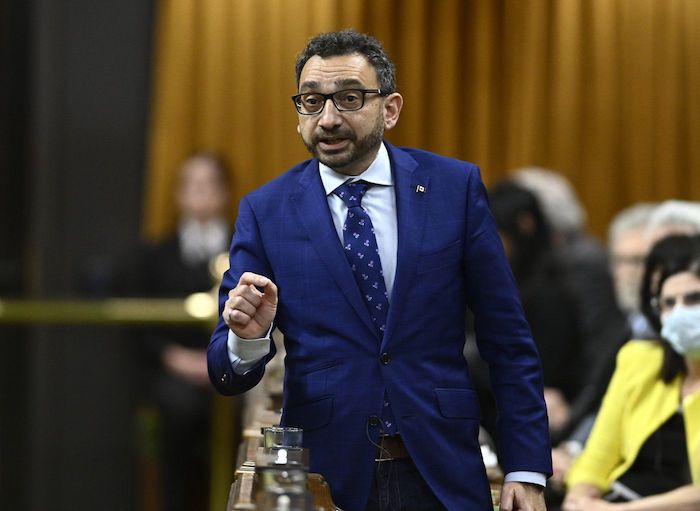 By Stephanie Taylor in Ottawa
Canada should make it so air travellers are automatically entitled to compensation from airlines when their flights are disrupted, rather than having to make claims on their own, a passenger advocate said Tuesday.
Gabor Lukacs serves as president of Air Passenger Rights, a non-profit group that made recommendations to a parliamentary committee studying transportation issues last month.
Beginning Thursday, that same group of MPs will begin an emergency study into the chaos that erupted across the country's airports and airlines over the holidays, including what is likely to be a grilling of Transport Minister Omar Alghabra from Opposition members about how the government plans to address the problem.
"The airlines are taking advantage of the regulatory environment, where enforcement is basically non-existent," Lukacs said in an interview Tuesday. "That is where the problem lies."
A winter storm that swept parts of the country before Christmas Day brought trouble to what was an already hectic travel season. The air industry is still recovering after travel ground to a halt during the first two years of the COVID-19 pandemic, leading to widespread layoffs in the sector.
Thousands of passengers saw their flights cancelled or delayed to due to the poor weather. But what has troubled political leaders most is how passengers say they were treated.
Hundreds of Sunwing customers were stranded in Mexico after the vacation destination airline cancelled their trips. Thousands more were left scrambling after the airline cancelled flights departing from Saskatchewan until Feb. 3 due to what it called "extenuating circumstances."
Other passengers described improper communication — or lack thereof — from airlines, and having to sleep on airport floors as they waited for answers.
Alghabra has called what happened over the holidays "unacceptable."
His office said Tuesday that he was unavailable for an interview, but provided a statement outlining potential changes to the regulations that offer protection to airline passengers.
The rules introduced in 2019 impose what the Canadian Transportation Agency, the federal regulator, calls the "minimum airline requirements." They outline when travellers are eligible for compensation for hiccups such as lost baggage, delays on the tarmac and cancellations.
Nadine Ramadan, a spokeswoman for Alghabra, said work has been underway since before the holidays on how to strengthen the existing regime. She said the government's intention is to introduce legislation sometime in the spring.
"These changes will help increase efficiency and put the onus on airlines to reimburse passengers," she said in a statement.
"All options are on the table to ensure that what happened over the holidays does not happen again."
In a report presented to MPs last month, Lukacs's group recommended legislative changes be made so that airlines must provide compensation "promptly and without the passenger having to request payment" when it comes to delays and cancellations.
He said that the way it works right now, a passenger who feels they are entitled for compensation has to send a letter to the company requesting payment.
From there, he says, the airline is supposed to reply within 30 days, either agreeing to provide the compensation that was requested or explaining why it doesn't think the traveller is owed money.
"(The) mere fact that you as a passenger have to approach the airline and say, 'Hey, I want my compensation,' is a problem," Lukacs said, because many passengers don't know their rights.
He said what often happens is that travellers don't accept the rationale provided by an airline to avoid paying up, so they take their claims to the Canadian Transportation Agency instead in the hopes of seeking compensation.
That's where another problem lies, according to MPs: The regulator is facing a backlog of more than 30,000 complaints.
A spokesperson for the agency said that as of Dec. 20, 2022, it had 31,000 pending complaints. In the time since then, which included the holiday travel chaos, it received another 2,800.
This report by The Canadian Press was first published Jan. 10, 2023.
Poilievre threatens to filibuster budget bill if Liberals don't meet demands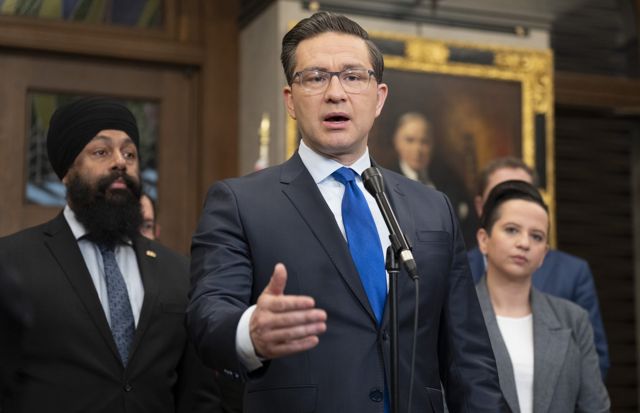 Flanked by Conservative Finance and Middle Class Prosperity critic Jasraj Singh Hallan and Conservative deputy leader Melissa Lantsman and other members of Parliament, Conservative leader Pierre Poilievre speaks with reporters in the Foyer of the House of Commons, Monday, June 5, 2023 in Ottawa. THE CANADIAN PRESS/Adrian Wyld
Ottawa
Conservative Leader Pierre Poilievre is threatening to use procedural tools to delay passage of the federal budget in the House of Commons if the Liberals don't meet his demands.
During a news conference this morning, Poilievre outlines two conditions to avoid potential filibustering by his party.
He is calling on the federal government to present a plan to balance its budget "in order to bring down inflation and interest rates."
He also demands the Liberals cancel any future increases to the carbon price.
Poilievre says if his demands are not met, his party will use all procedural tools at its disposal, including amendments and lengthy speeches, to block the bill.
Poilievre's threat comes as MPs gear up for their summer break, with the Commons set to rise June 23.
This report by The Canadian Press was first published June 5, 2023.
What about Kristen, Leslie's rights, asks lawyer for Bernardo victims after transfer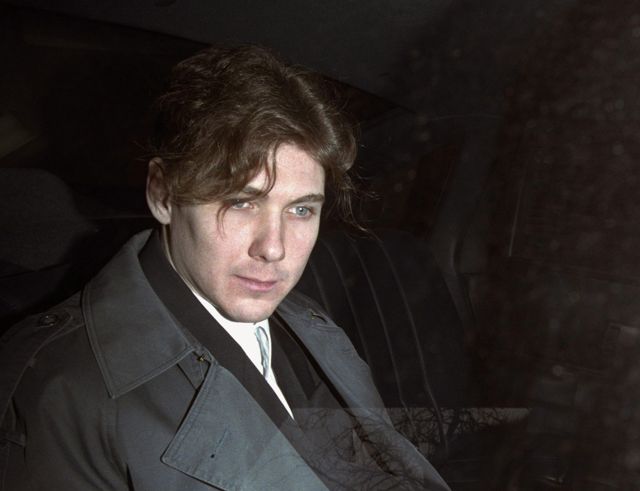 By Stephanie Taylor in Ottawa
Paul Bernardo should be returned to a maximum-security prison, the lawyer representing the families of his young murder victims said as he called on the Correctional Service of Canada to be more transparent about what led to his transfer to a medium-security facility in the first place.
Tim Danson represents the relatives of 15-year-old Kristen French and 14-year-old Leslie Mahaffy, who Bernardo kidnapped, tortured and murdered in the early 1990s.
Danson said he was informed by phone last week that Bernardo, who was serving a life sentence at the maximum-security Millhaven Institution near Kingston, Ont., had been transferred to a medium-security facility in Quebec.
He said the Correctional Service of Canada, citing Bernardo's privacy rights, refused to answer questions about the reason for the move. Danson said he was also unable to learn whether the serial murderer and sex offender was in protective custody or socializing with other inmates, which that security classification allows.
"This is one of Canada's most notorious, sadistic, psychopathic killers," he told The Canadian Press.
"We need the public in masses, in millions, to be writing to the minister, to the commissioner of corrections, and to the members of Parliament, to express their outrage over this — that secrecy will not work. We want transparency."
Danson said he was pleased to see a statement from Public Safety Minister Marco Mendicino on Friday, in which he called Bernardo's transfer "shocking and incomprehensible."
"But now we need action," Danson added.
Mendicino said he planned to raise the situation with Anne Kelly, commissioner of the federal correctional service, saying he expects it to "take a victim-centred and trauma-informed approach in these cases."
The service, for its part, issued a statement offering no details about Bernardo's transfer but saying safety is its "paramount consideration" in all such decisions.
"While we cannot comment on the specifics of an offender's case under the Privacy Act, we want to assure the public that this offender continues to be incarcerated in a secure institution, with appropriate security perimeters and controls in place," the statement read.
It went on to note that Bernardo, who has been designated a dangerous offender, is serving an "indeterminate sentence" with no end date.
Danson said the French and Mahaffy families were shocked to hear of Bernardo's transfer, with the move bringing up decades of anguish and grief.
"Then for me to have to tell them as their lawyer and their friend, 'I'm afraid I have no answers for you because of Bernardo's privacy rights,'" he said.
"Of course their response is the one that you would expect: 'What about the rights of Kristen? What about the rights of Leslie? What about their rights?"
"These are questions I can't answer other than just to agree with them and share in their despair."
Opposition Conservative Leader Pierre Poilievre added his own condemnation on Twitter, saying Bernardo's transfer demonstrates the federal government's failure to protect victims and laying the blame at Prime Minister Justin Trudeau's feet.
Bernardo's dangerous offender status makes the move all the more puzzling, Danson added as he questioned why Bernardo should reap any benefits of being in a medium-security facility with more lenient living conditions.
"We need an open and transparent discussion and debate. These are major, major public institutions paid for by the taxpayers of Canada."
He suggested the correctional service's handling of the matter risks leading the public to feel suspicious of the entire system.
"They want to do everything behind closed doors and secretly."
This report by The Canadian Press was first published on June 5, 2023.