For a view of a COVID-19 future, Canadians should look across the pond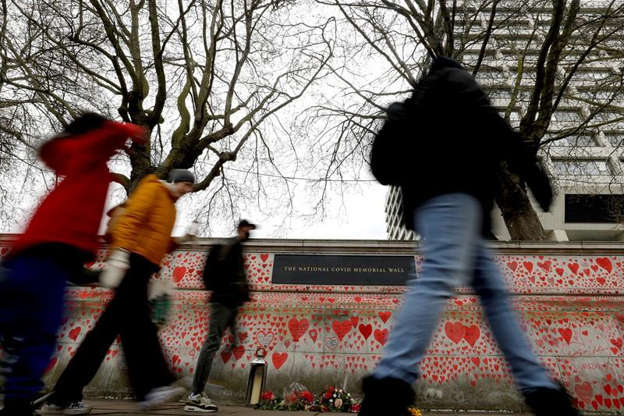 OTTAWA — On May 3, the British government announced that only one person had died of COVID-19 in the previous 24 hours.
It was a sharp turn around in a little over three months, from the country's worst ever death toll in the pandemic, to almost none.
It's also something, health experts say, Canadians can look to with hope.
"The U.K. shows the best way forward for Canada," said Dr. Fahad Razak, an internal medicine specialist at St. Michael's Hospital in Toronto.
The way, said Razak, is about getting more vaccines into arms, and keeping smart public health measures in place for as long as possible, to let the vaccines do their thing.
In January, the U.K. saw record numbers of new cases, deaths, hospitalizations and intensive care admissions. They were three to five times the worst numbers Canada has ever seen.
On January 8, more than 68,000 people were diagnosed with COVID-19, on Jan. 20, more than 1,820 people died. There were that month, more than 39,000 people in hospital on the worst day, and more than 4,000 in intensive care.
Now, after half the British population has had a single vaccine dose, one-quarter have had two, and the entire country faced a strict lockdown with a gradual, staged, reopening, the U.K.'s picture isn't just better, it's a whole new world.
Every one of those statistics is down. New cases? Down 96 per cent. Deaths? Down 99 per cent. Hospitalizations and ICU patients? Down 97 per cent.
"This is the remarkable effect of getting those vaccines into people's arms, and effective and smart restrictions on public health measures," said Razak. "This is the effect, you're seeing it right now."
Britain, like Canada, is one of the only countries in the world to delay second doses for several months, so that more people can get protected from at least one dose faster.
It was, in both countries, an experiment with many critics. With a pandemic underway and the need to get clinical trials completed quickly, vaccine makers had generally tested their products with three and four-week delays between two doses.
But with the B.1.1.7 driving crisis-levels of infections, and loaded with vaccine science that says delaying a second dose often generates a stronger immune response, Britain decided to push the second dose to 12 weeks.
Canada decided in March to delay second doses for most people up to 16 weeks, as production issues delayed deliveries and doses were in short supply.
Razak said it was, in both cases, "absolutely the right decision."
"We're going to see the benefit of that if we continue our aggressive vaccine rollout," he said.
The U.K. — which was in a strict nationwide lockdown in January and February — is gradually returning to normal. Kids are back in school, hair salons are open, restaurant patios are hopping, and even small backyard gatherings are allowed.
It has all been done in calculated stages, with restrictions gradually lifting every few weeks starting in early March.
Next week, on May 17th, comes one of the biggest steps forward yet: restaurants will be allowed to have indoor dining and people can entertain up to 6 friends and family from two households indoors. Outdoor gatherings will be increased to a limit of 30 people. Children's play places, movie theatres, hotels and indoor fitness classes, will once again be allowed.
On the 21st of June, the British government hopes to be able to lift all restrictions completely.
They can do that, said Razak, because there are more people vaccinated, and therefore fewer people available for the virus to infect.
The U.K. was fast out of the gate with vaccines, having made smart deals to get early doses from Pfizer, investing heavily in Oxford-AstraZeneca early on, and expanding production to make some of it at home.
In January, it outpaced even the United States in vaccinations, trailing only Israel and the United Arab Emirates in doses given per person.
Still the U.K. is not without supply woes. Vaccinations slowed considerably in April, as AstraZeneca couldn't get all its deliveries to the U.K. and Moderna reduced British deliveries along with Canada's.
Canada, with vaccine deliveries in May expected to be greater than the last five months combined, is catching up. It outpaced the U.K. in much of April, and expects to get a first dose to everyone over the age of 12 by the end of June.
The U.K. is targeting that by the end of July.
Dr. David Naylor, co-chair of Canada's National COVID-19 Immunity Task Force, said the sharp down curve of British COVID-19 statistics can happen here.
"I would be not surprised and very relieved if we actually see a pretty significant pickup (in) the drop in case counts when we once we get about 40% first doses, which we're heading toward quickly," Naylor said.
On Friday, Canada hit 14 million people vaccinated with at least one dose, more than 37 per cent of all Canadians. At current rates of vaccination, Canada should get to 40 per cent by mid-week.
With vaccines coming in faster now, the 50 per cent marker should come before Victoria Day.
"When we get about 50% then I think we should see a lot more light at the end of the tunnel," said Naylor. "I just hope there isn't a bunch of premature opening up at that time, because that could that could set us back."
Razak said there is no magic formula for when and how to lift restrictions but he said it has to be driven by the data. If it is done too quickly, before enough people are vaccinated and the virus has limited places to take hold, a fourth wave is very likely.
Naylor said, if things are done right there is no reason why Canada can't be where Britain is now, in the not too distant future.
"We are in a position here with this flood of effective vaccines to really go after this virus and get ourselves out of limbo and get our lives back," he said.
This report by The Canadian Press was first published May 9, 2021.
Mia Rabson, The Canadian Press
"Waning immunity?" Experts say term leads to false understanding of COVID-19 vaccines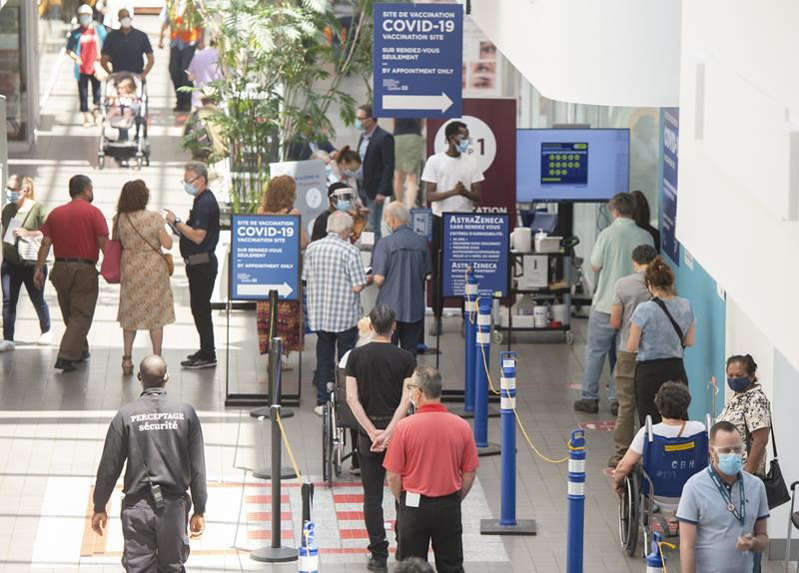 The idea of waning immunity has picked up steam in recent weeks, with some countries using it to justify rolling out third-dose COVID-19 vaccine boosters to their populations. But immunologists say the concept has been largely misunderstood.
While antibodies — proteins created after infection or vaccination that help prevent future invasions from the pathogen — do level off over time, experts say that's supposed to happen.
And it doesn't mean we're not protected against COVID-19.
Jennifer Gommerman, an immunologist with the University of Toronto, said the term "waning immunity" has given people a false understanding of how the immune system works.
"Waning has this connotation that something's wrong and there isn't," she said. "It's very normal for the immune system to mount a response where a ton of antibodies are made and lots of immune cells expand. And for the moment, that kind of takes over.
"But it has to contract, otherwise you wouldn't have room for subsequent immune responses."
Antibody levels ramp up in the "primary response" phase after vaccination or infection, "when your immune system is charged up and ready to attack," said Steven Kerfoot, an associate professor of immunology at Western University.
They then decrease from that "emergency phase," he added. But the memory of the pathogen and the body's ability to respond to it remains.
Kerfoot said B-cells, which make the antibodies, and T-cells, which limit the virus's ability to cause serious damage, continue to work together to stave off severe disease long after a vaccine is administered. While T-cells can't recognize the virus directly, they determine which cells are infected and kill them off quickly.
Recent studies have suggested the T-cell response is still robust several months following a COVID-19 vaccination.
"You might get a minor infection … (but) all of those cells are still there, which is why we're still seeing very stable effectiveness when it comes to preventing severe disease," Kerfoot said.
A pre-print study released this week by Public Health England suggested protection against hospitalization and death remains much higher than protection against infection, even among older adults.
So the concept of waning immunity depends on whether you're measuring protection against infection or against severe disease, Kerfoot said.
Ontario reported 43 hospitalized breakthrough cases among the fully vaccinated on Friday, compared to 256 unvaccinated hospitalized infections. There were 795 total new cases in the province that day, 582 among those who weren't fully vaccinated or had an unknown vaccination status.
British Columbia, meanwhile, saw 53 fully vaccinated COVID-19 patients hospitalized over the last two weeks, compared to 318 unvaccinated patients.
"You'll hear people say that vaccines aren't designed to protect infection, they're designed to prevent severe disease," Kerfoot said. "I wouldn't say necessarily it's the vaccine that's designed to do one or another … that's just how the immune system works."
Moderna released real-world data this week suggesting its vaccine was 96 per cent effective at preventing hospitalization, even amidst the more transmissible Delta variant, and 87 per cent effective at preventing infection — down from the 94 per cent efficacy seen in the clinical trials last year.
Moderna CEO Stéphane Bancel said that dip "illustrates the impact of waning immunity and supports the need for a booster to maintain high levels of protection."
Pfizer-BioNTech has argued the same with its own data, and an advisory panel to the U.S.-based Food and Drug Administration voted Friday to endorse third doses for those aged 65 and older, or at high risk for severe disease.
However, the panel rejected boosters for the general population, saying the pharmaceutical company had provided little safety data on extra jabs.
Gommerman said the efficacy data presented by Moderna doesn't signal the need for a third dose.
"The fact it protects 87 per cent against infection, that's incredible," she said. "Most vaccines can't achieve that."
Bancel said Moderna's research, which has yet to be peer reviewed, suggested a booster dose could also extend the duration of the immune response by reupping neutralizing antibody levels.
But Dr. Sumon Chakrabarti, an infectious physician in Mississauga, Ont., said looking solely at the antibody response is misleading, and could be falsely used as justification for an infinite number of boosters.
Israel, which has opened third doses for its citizens, recently talked about administering fourth doses in the near future.
"This idea of waning immunity is being exploited and it's really concerning to see," Chakrabarti said. "There's this idea that antibodies mean immunity, and that's true … but the background level of immunity, the durable T-cell stuff, hasn't been stressed enough."
While some experts maintain boosters for the general population are premature, they agree some individuals would benefit from a third jab.
The National Advisory Committee on Immunization has recommended boosters for the immunocompromised, who don't mount a robust immune response from a two-dose series.
Other experts have argued residents of long-term care, who were prioritized when the rollout began last December, may also soon need a third dose. The English study suggests immunity could be waning in older groups but not much — if at all — among those under age 65.
Chakrabarti said a decrease in protection among older populations could be due more to "overlapping factors," including their generally weaker immune systems and congregate-living situations for those in long-term care.
"These are people at the highest risk of hospitalization," he said. "Could (the length of time that's passed following their doses) be playing a role? Yeah, maybe."
While we still don't know the duration of the immune response to COVID-19 vaccination, Gommerman said immune cells typically continue to live within bone marrow and make small amounts of antibodies for "decades."
"And they can be quickly mobilized if they encounter a pathogen," she said.
This report by The Canadian Press was first published Sept. 19, 2021.
Melissa Couto Zuber, The Canadian Press
Taliban-run Kabul municipality to female workers: Stay home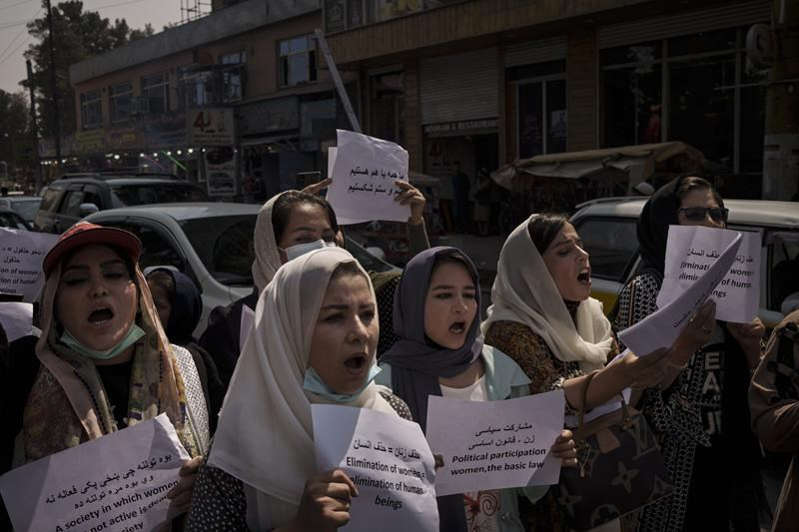 KABUL, Afghanistan (AP) — Female employees in the Kabul city government have been told to stay home, with work only allowed for those who cannot be replaced by men, the interim mayor of Afghanistan's capital said Sunday, detailing the latest restrictions on women by the new Taliban rulers.
Witnesses, meanwhile, said an explosion targeted a Taliban vehicle in the provincial city of Jalalabad, the second such deadly blast in as many days in an Islamic State stronghold.
The decision to prevent most female city workers from returning to their jobs is another sign that the Taliban, who overran Kabul last month, are enforcing their harsh interpretation of Islam despite initial promises by some that they would be tolerant and inclusive. In their previous rule in the 1990s, the Taliban had barred girls and women from schools, jobs and public life.
In recent days, the new Taliban government issued several decrees rolling back the rights of girls and women. It told female middle- and high school students that they could not return to school for the time being, while boys in those grades resumed studies this weekend. Female university students were informed that studies would take place in gender-segregated settings from now on, and that they must abide by a strict Islamic dress code. Under the U.S.-backed government deposed by the Taliban, university studies had been co-ed, for the most part.
On Friday, the Taliban shut down the Women's Affairs Ministry, replacing it with a ministry for the "propagation of virtue and the prevention of vice" and tasked with enforcing Islamic law.
On Sunday, just over a dozen women staged a protest outside the ministry, holding up signs calling for the participation of women in public life. "A society in which women are not active is (sic) dead society," one sign read.
The protest lasted for about 10 minutes. After a short verbal confrontation with a man, the women got into cars and left, as Taliban in two cars observed from nearby. Over the past months, Taliban fighters had broken up several women's protests by force.
Elsewhere, about 30 women, many of them young, held a news conference in a basement of a home tucked away in a Kabul neighborhood. Marzia Ahmadi, a rights activist and government employee now forced to sit at home, said they would demand the Taliban re-open public spaces to women.
"It's our right," she said. "We want to talk to them. We want to tell them that we have the same rights as they have."
Most of the participants said they would try to leave the country if they had an opportunity.
The explosion Sunday in Jalalabad targeting a Taliban vehicle was the second such deadly blast in as many days in an Islamic State stronghold.
The Taliban and IS extremists are enemies, and fought each other even before the Taliban seized control of Afghanistan last month.
Witnesses sid Sunday's blast targeted a vehicle of the border police, which is now run by the Taliban. Initial reports said five people were killed, including two civilians, among them a child. The Taliban were not immediately available for comment about possible casualties among their ranks.
Also on Sunday, interim Kabul Mayor Hamdullah Namony gave his first news conference since being appointed by the Taliban.
He said that before the Taliban takeover last month, just under one-third of close to 3,000 city employees were women, and that they had worked in all departments.
Namony said the female employees have been ordered to stay home, pending a further decision. He said exceptions were made for women who could not be replaced by men, including some in the design and engineering departments and the attendants of public toilets for women. Namony did not say how many female employees were forced to stay home.
"There are some areas that men can't do it, we have to ask our female staff to fulfill their duties, there is no alternative for it," he said.
Across Afghanistan, women in many areas have been told to stay home from jobs, both in the public and private sectors. However, the Taliban have not yet announced a uniform policy. The comments by the Kabul mayor were unusually specific and affected a large female work force that had been involved in running a sprawling city of more than 5 million people.
Namony also said the new government has begun removing security barriers in Kabul, a city that has endured frequent bombing and shooting attacks over the years. Such barriers — erected near ministries, embassies and private homes of politicians and warlords — had been commonplace in Kabul for years.
The mayor said private citizens would be charged for the work of taking down the barriers. While he said most barriers had been removed, reporters touring the city noted that barriers outside most government installations and embassies had been left in place.
The Taliban have tried to present themselves as guarantors of security, in hopes that this will win them support from a public still widely suspicious of their intentions. Under the previous government, a rise in crime had been a major concern for ordinary Afghans.
Perhaps the toughest challenge faced by the new Taliban rulers is the accelerated economic downturn. Even before the Taliban takeover, Afghanistan was plagued by major problems, including large-scale poverty, drought and heavy reliance on foreign aid for the state budget.
In a sign of growing desperation, street markets have sprung up in Kabul where residents are selling their belongings. Some of the sellers are Afghans hoping to leave the country, while others are forced to offer their meager belongings in hopes of getting money for the next meal.
"Our people need help, they need jobs, they need immediate help, they are not selling their household belongings for choice here," said Kabul resident Zahid Ismail Khan, who was watching the activity in one of the impromptu markets.
"For a short-term people might try to find a way to live, but they would have no other choice to turn to begging in a longer term," he said.
___
Associated Press writer Rahim Faiez in Istanbul contributed.
Kathy Gannon, The Associated Press