Flames outlast Stars in OT to seize series win, advance to second round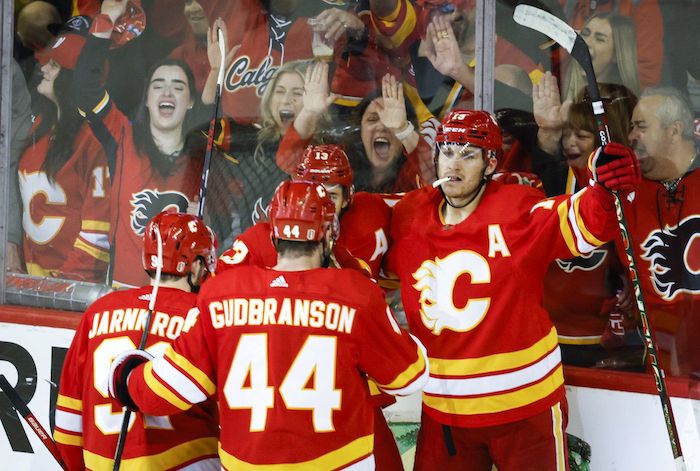 By Donna Spencer in Calgary
The Calgary Flames won a playoff series for just the second time in the last 17 years with Sunday's 3-2 overtime win over the Dallas Stars in the seventh and deciding game of their series.
Johnny Gaudreau scored the overtime winner at 15:09.
He collected a rebound and put a sharp-angled shot over Stars goalie Jake Oettinger, who made 61 saves in the game.
The Flames will face the Edmonton Oilers in the Western Conference's semifinal in the first post-season Battle of Alberta since 1991. The series opens Wednesday in Calgary.
Tyler Toffoli and Matthew Tkachuk scored their first goals of the series for the Flames.
Calgary's goalie Jacob Markstrom stopped 26 shots and had an assist in the win.
Jamie Benn and Vladislav Namestnikov scored for the Stars.
After reaching the Stanley Cup final in 2004 when Calgary fell in seven games to the Tampa Bay Lightning — 2005 was a lockout year — the Flames didn't win another playoff series until 2015 when Calgary was bounced in the second round by Anaheim.
Calgary (50-21-11) headed into this year's playoffs the higher seed atop the Pacific Division, while Dallas (46-30-6) earned the first wild-card spot in the conference.
Playoff success scant in recent years, the Flames were under considerable pressure to win the first Game 7 in 16 years in front of a sellout at the Saddledome, and back up a stellar regular season with some post-season progress.
Calgary outshot Dallas 52-23 over three periods Sunday, but the score was deadlocked heading into the first overtime period of the series.
Oettinger stopped Gaudreau on his doorstep near the 11-minute mark of the third, followed by Markstrom stoning Jacob Petersen on a breakaway.
The Flames drew even in the second period on Tkachuk's goal a second after a Dallas minor expired.
Markstrom head-manned the puck to Gaudreau, who dished to Tkachuk for a sharp-angled shot top corner at 8:44.
Namestnikov made it 2-1 for Dallas just 31 seconds after Toffoli had tied the game.
Namestnikov one-timed a wrist shot by Markstrom on a lateral feed from Joe Pavelski off the rush at 2:17.
Toffoli tipped in Oliver Kylington's shot from the boards just inside the blue-line at 1:46.
The Flames outshot Dallas 17-8 in the first period, but the visitors led 1-0 on Benn's goal 40 seconds after puck drop.
Tyler Seguin from the side of the net fed Benn in the mid-slot and the Stars' captain beat Markstrom stick side.
Dallas was without top-line centre Roope Hintz (upper-body injury) and forward Luke Glendening (lower body) for Game 7. Forward Radek Faksa (upper body) did not play Sunday's third period.
Calgary's top shutdown defenceman Chris Tanev was also scratched with an undisclosed injury.
Almost half of the 2022 edition of the Flames had never won a playoff round, while the Stars were deep in that experience having lost to the Lightning in the Cup final two years ago in Edmonton.
The series was a goaltending showcase.
On the back of a breakout performance by 23-year-old Oettinger and punishing defence around their crease, the Stars held a high-scoring offence to 10 even-strength goals in seven games.
Markstrom saw less rubber than Oettinger, but made the acrobatic, timely saves to give his team a chance to win in every game and held off the Stars when Dallas pressed early in the extra period.
The Stars boasted more recent Game 7 experience having edged the Colorado Avalanche in overtime two years ago to reach the conference final.
But Flames coach Darryl Sutter has coached an abundance of them with his 8-3 record now unmatched by any other NHL coach in wins.
Calgary opened the series with a 1-0 win and a 2-0 loss at home before earning a split at American Airlines Center.
The Flames then won 2-1 at home and lost 4-2 in Dallas to send series back to Calgary for the finale.
This report by The Canadian Press was first published May 15, 2022.
Mountie shoots armed man on First Nation, suspect in life-threatening condition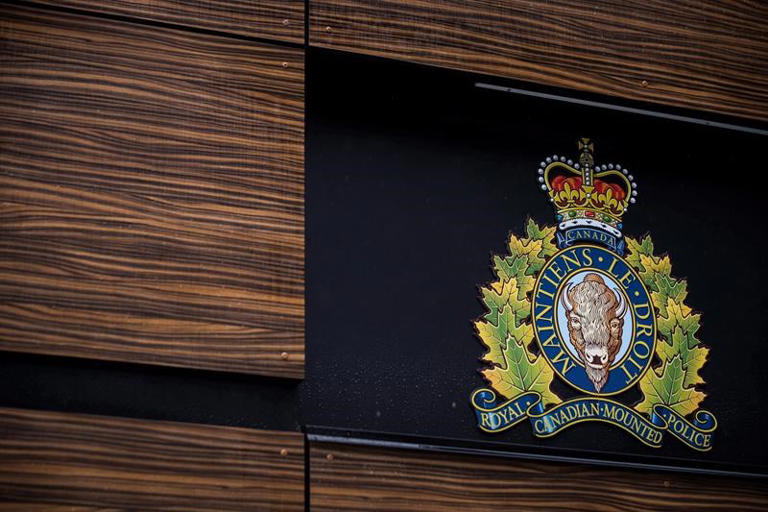 MASKWACIS, ALBERTA, CANADA — Alberta's police watchdog has been called in to investigate after a Mountie shot an armed suspect on the Samson Cree First Nation.
RCMP say in a release that the wounded man was flown to hospital in critical life-threatening condition.
Police say they responded to a report of a man firing a gun on the reserve south of Edmonton on Thursday afternoon.
RCMP say there was a confrontation and an officer fired their pistol and injured a 27-year-old suspect.
No Mounties were hurt.
Police say the Alberta Serious Incident Response Team has taken over the investigation of the shooting and the RCMP will conduct its own internal review.
This report by The Canadian Press was first published Dec. 1, 2022
The Canadian Press
'Cautiously optimistic': Lawyer for trucker in Broncos crash waiting on Federal Court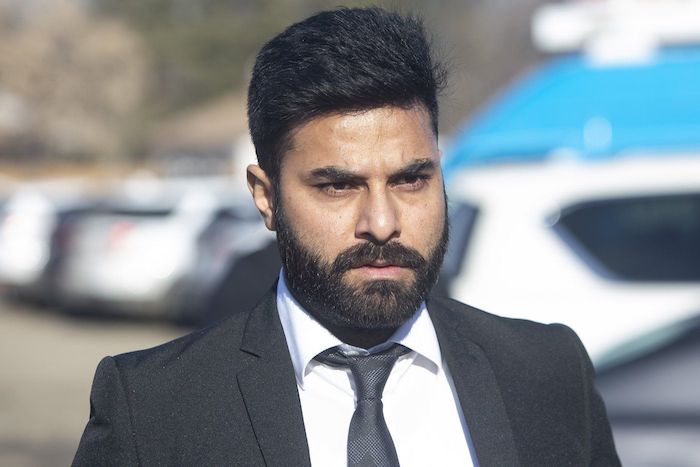 By Bill Graveland in Calgary
A lawyer for a former truck driver who caused the deadly Humboldt Broncos bus crash says he's cautiously optimistic that he will get the chance to argue against his client's possible deportation before Federal Court.
In 2019, Jaskirat Singh Sidhu was sentenced to eight years after pleading guilty to dangerous driving causing death and bodily harm in the Saskatchewan crash that killed 16 people and injured 13 others.
The Canada Border Services Agency recommended in March that Sidhu be handed over to the Immigration and Refugee Board to decide whether he should be deported to India.
Michael Greene, Sidhu's lawyer, said if the Federal Court decides not to hear the case, the deportation process would continue.
He said all written arguments with the Federal Court were filed in July, adding that no news can be good news when waiting for the court to make its decision.
"I'm cautiously optimistic, but I know enough not to get cocky about something like that," Greene said. "Usually when it takes time, it means you've got an arguable case."
It is also a high-profile case, so a judge might want to be extra careful, he said.
Court was told that the rookie Calgary trucker, a newly married permanent resident, went through a stop sign at a rural intersection and drove into the path of the Humboldt Broncos bus carrying players and staff to a junior hockey league playoff game.
The Parole Board of Canada granted Sidhu day parole in July for six months. He can get full parole after that if he follows conditions, including not contacting the families of the victims.
"Day parole means he is at home. He's with his wife and I can't tell you how happy that makes them," Greene said. "They're trying to get back to some sense of normalcy."
Greene said even if he is granted permission to appeal before the court and is successful, the matter would be sent back to Canada Border Services Agency for another review. He said the original officer put all the weight of his decision on the gravity of the harm caused.
"You can't get your hopes up too high," Greene said.
"Sometimes the judge will make comments in their decision that will give some guidance to the (CBSA) officers."
An online fundraising page set up to raise money to help keep Sidhu in Canada has reached more than $42,000.
A message from Sidhu's wife, Tanvir Mann, a Canadian citizen, said her husband made a "tragic mistake."
"When confronted by the unimaginable magnitude of the consequences of his mistake, he did everything he could to make things better," Mann writes.
"I pray that there are people out there who don't believe that Jaskirat should be deported and are willing to contribute to my fight to be able to live out our lives in Canada."
The Canada Border Services Agency has previously declined to comment on Sidhu's case, but said there are multiple steps built into the process to ensure procedural fairness.
Greene said he understands that several of the victims' families are still angry.
"It's completely understandable. It is," he said. "Everybody deals with grief and loss in their own way."
This report by The Canadian Press was first published Dec. 1, 2022.