Five Things to know after PM meets Trump, congressional leaders in Washington
WASHINGTON — Prime Minister Justin Trudeau spent Thursday in Washington, meeting with President Donald Trump at the White House and getting face time with the top Democrat on Capitol Hill, House of Representatives Speaker Nancy Pelosi. Here are five things to take away from the day:
1. Working towards certainty on continental trade uncertainty
Trump foisted an acrimonious renegotiation of the North American Free Trade Agreement on Canada and Mexico, and after more than a year of hard bargaining, everyone survived. The leaders of the three countries signed the deal late last year but final legal ratification remains a significant hurdle — especially in the United States. Trump has insulted Pelosi, who essentially holds the cards on ratification because she controls the agenda in one house of Congress. Still, Trump sounded upbeat in a meeting in the Oval Office, figuring that Pelosi and the Democrats would ultimately back the deal, and made a point to highlight Trudeau's meeting with her after their confab, calling it "a terrific thing." We likely won't know for weeks how successful Trudeau was in persuading Pelosi. One test will be whether the matter moves through Congress before the end of July, when it adjourns for the summer. Trudeau signalled at the end of the day that reopening the deal to meet any new demands is a non-starter for the Liberals.
2. Helping two Canadians in big trouble in China
Two Canadian men, Michael Kovrig and Michael Spavor, have been languishing behind bars in China for more than six months. Their arrests are widely viewed as retaliation for Canada's arrest of Huawei executive Meng Wanzhou in Vancouver on an American extradition warrant. Chinese leaders have snubbed Trudeau and his cabinet ministers but Trump has been playing hardball with the People's Republic in an escalating trade war that is rocking the global economy. Trade will be the subject of a meeting Trump has next week with China's President Xi Jinping at the G20 leaders' summit in Japan and he promised the prime minister he will raise the detainees. Trudeau said he and Trump had an "extended conversation" in private about the situation Canada finds itself in with China, which includes blocking imports of Canadian canola and pork. But what Trump will say to Xi isn't clear — all Trudeau would say is that he expects Kovrig and Spavor to be on the agenda for the meeting.
3. Winning in the eyes of Canadians
Managing relations with the United States — Canada's largest trading partner, neighbour, close friend and ally — is arguably one of the most important duties of a prime minister. Trudeau has had a rough time with Trump, to put it mildly. Trump insulted him over Twitter after leaving the G7 in Quebec last year and he imposed punishing steel and aluminum tariffs on Canadian exports as a bargaining chip in the NAFTA talks. All of that would seem to be history. Trump gave Trudeau a warm welcome at the White House, calling the prime minister "a friend of mine" and touting how the two have worked together on the new trade pact. Trudeau dismissed the past tiff, saying it was focused on what matters in the relationship between the two countries, such as the flow of goods and people across the border. What may matter more for Trudeau — and Conservative Leader Andrew Scheer — is how Canadians interpret the interaction between Trump and the prime minister when voters go to the polls in October.
4. Huawei, or not Huawei
The Trump administration is clear: the Chinese telecom giant is a national-security threat and won't be supplying any of the equipment for America's next-generation 5G wireless network. The Trump administration doesn't want Canada or its allies using Huawei products either. The Trudeau government is taking its time deciding. Trudeau and Public Safety Minister Ralph Goodale have repeatedly said they will make an evidence-based decision on the advice of their security experts. That likely won't come before the October election, however. Trump was expected to push the issue with Trudeau when they talked in private. In public, nothing appeared to change.
5. That's the way the basketball bounces
In addition to trying to salvage the North American economy, protect jobs and bring certainty back to big-business planning, Trudeau had the opportunity to gloat to Pelosi over winning his bet on the NBA Finals that saw the Toronto Raptors defeat her home-state Golden State Warriors. Pelosi paid up on the bet the two made late in the series by handing over California wine, chocolate and nuts. Trudeau didn't go emptyhanded, giving the U.S. House Speaker some Raptors swag and chocolate made by Peace by Chocolate, a company created by a family of Syrian refugees in Nova Scotia. But there was no slam-dunk about whether the champions will get an invite to the White House, in keeping with what is now an often-controversial tradition. All Trump said is that he would think about it.
Mike Blanchfield, The Canadian Press
Hundreds defy Montreal's 8 p.m. curfew in violent, destructive protest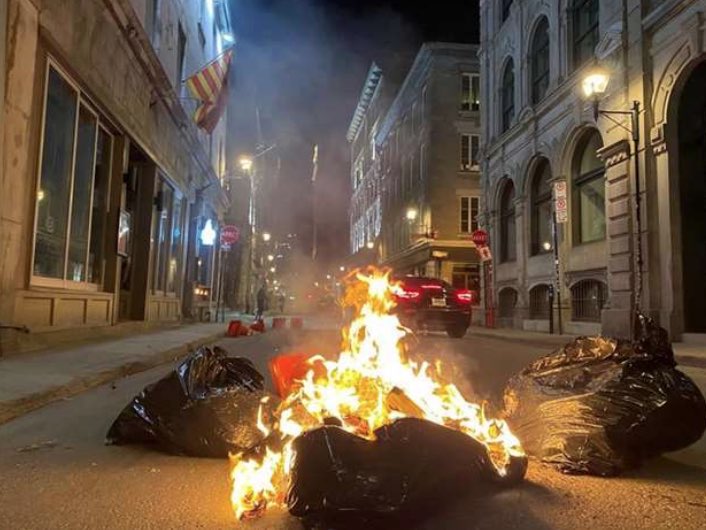 MONTREAL — Hundreds of protestors gathered in Montreal on Sunday in defiance of a newly adjusted curfew intended to stem surging COVID-19 case numbers before dozens of them started fires and damaged property in the city's old quarter.
Police responded with tear gas in a bid to control the crowd, who were purportedly protesting Quebec Premier Francois Legault's decision to roll the city-wide curfew back from 9:30 to 8 p.m. The move, previously replicated in other COVID-19 hot spots across the province, took effect in Montreal and nearby Laval on Sunday.The protest began in relative calm, with a mostly young crowd dancing to music from loudspeakers while lighting fireworks and chanting, "freedom for the young."But the festive atmosphere quickly turned violent as a few protesters lit a garbage fire in Montreal's Jacques Cartier Square, which was met with tear gas from riot police.Police soon rushed the crowd, prompting dozens of protesters to scatter and cause mayhem down the cobblestone streets of Montreal's tourist district.

They lit garbage fires at many intersections and seized projectiles from city streets, hurling them at nearby windows and shattering many.

A spokeswoman for Montreal police said she couldn't offer any comment on the protests, describing them as an ongoing situation. She said that more information would become available as things stabilized and police on the scene could file their reports.

Marwah Rizqy, a Liberal member of the provincial legislature that represents a Montreal riding, tweeted her disapproval of the protestors' actions.
"Chanting freedom while ransacking windows of stores that are already just getting by. It's disheartening / outrageous," Rizqy tweeted in French.
A few protesters were still out on the streets at around 9:30 p.m. throwing glass, breaking city infrastructure and running from police.
Sirens rang through the streets as firefighters put out the many small blazes lit along Old Montréal's alleys and narrow roads.
The curfew ostensibly at the heart of the protest was imposed to curb COVID-19 infection rates that have spiked in several regions in recent weeks.
Quebec reported 1,535 new COVID-19 cases on Sunday, as well as five additional deaths linked to the virus.
Hospitalizations jumped by 25 to 608, with 139 patients in intensive care.
Health Minister Christian Dube tweeted that the numbers are concerning given that 58 per cent of new cases involve people under the age of 40.
"While vaccination accelerates, we must continue to adhere to the measures if we want to defeat this pandemic," Dube wrote.
"Let's show solidarity."
Legault said last week that he was imposing the health order in Montreal and Laval despite a relatively stable case count as a precaution, due to the heavy presence of more contagious virus variants.
Residents in those regions who leave their homes between 8 p.m. and 5 a.m. without a good reason could face fines of over $1,000.
Legault extended the curfew in Montreal and other red zones from 8 p.m. to 9:30 p.m. in mid-March, but said last week that the evolving COVID-19 situation gave him no choice but to reverse course.
Legault previously placed Quebec City, Levis, Gatineau and several municipalities in Quebec's Beauce region under the earlier curfew.
The government also closed schools and non-essential businesses in those areas, and Legault announced Thursday that the measures would be extended until at least April 18.
The province also gave 59,447 doses of vaccine on Saturday, and has currently given a shot to just over 22 per cent of the population.
This report by The Canadian Press was first published April 11, 2021
Giuseppe Valiante, The Canadian Press
Stand Together Against Bullying – Pink Shirt Day 2021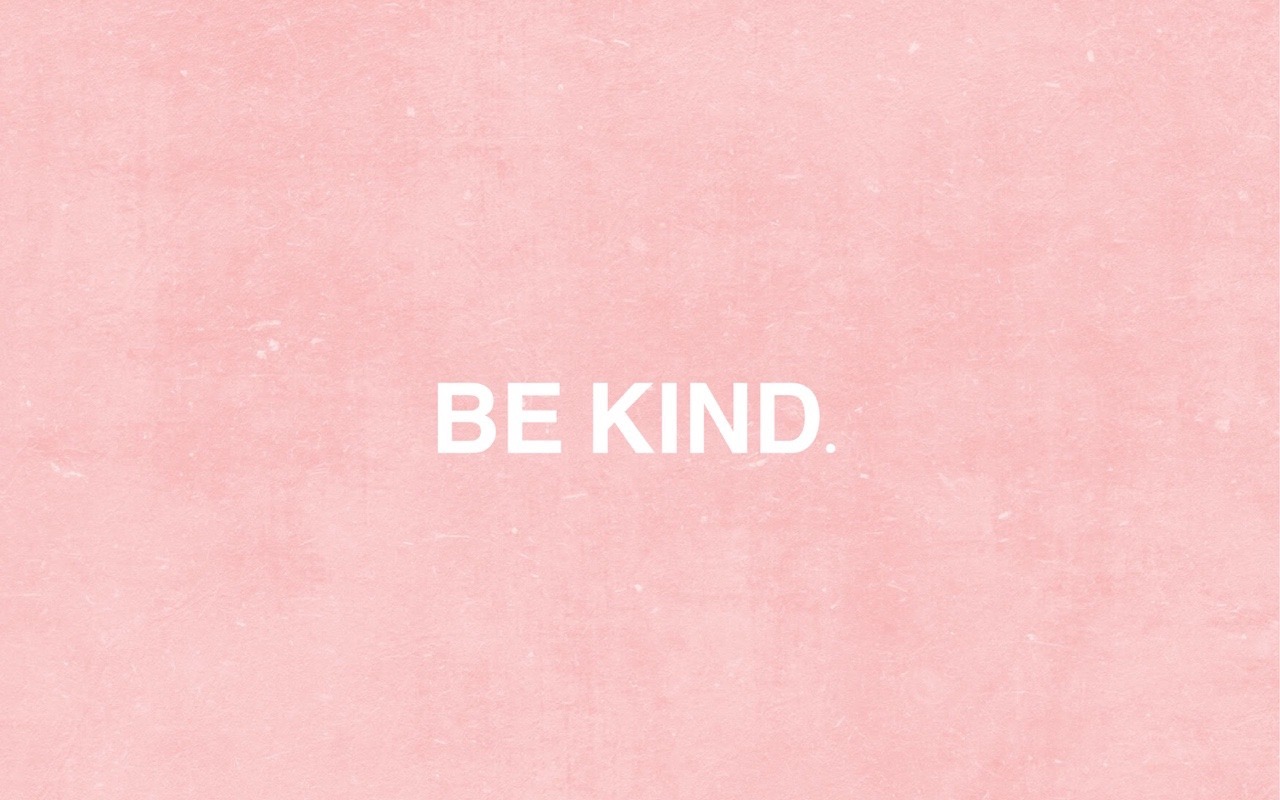 Wednesday, February 24, 2021 is the 14th annual Pink Shirt Day, a globally recognized movement to end bullying in all its forms and encourage the growth of a global community built on acceptance and support regardless of sex, age, background, gender identity, sexual orientation or cultural differences. 
Pink Shirt Day originated in 2007 in the eastern Canadian province of Nova Scotia, in a local story that captured national – and eventually international – attention, when a new 9th grade student walked in on the first day of school wearing a pink polo shirt. 
Travis Price and David Shepherd are the two young men responsible for unintentionally launching the global pink shirt movement. According to Price and Shepherd, a group of students were physically and verbally bullying the young man for wearing pink to school. As senior students, Price and Shepherd saw the situation as an opportunity to set an example and take a stand against bullying in their school.
That night the two went and purchased 75 pink tank tops and released a call on social media (MSN messenger at the time) encouraging their fellow students to show up at school the next day wearing pink. According to Price, in a school of roughly 1000 students, "700 to 850 kids showed up wearing pink. It was incredible." 
Since 2007, the movement has gained exponential traction and is now recognized in communities all around the world as individuals come together in an international display of solidarity against the devastating impacts of bullying.
The global movement to end bullying has led to the creation of countless local, national and internationally available resources, but there is still a long way to go.

Bullying Canada identifies 4 distinct types of bullying: verbal, physical, social and cyber. Short term and long term effects of bullying vary based on each situation, and can lead to damaging and dangerous outcomes for victims, friends, bystanders and countless others. While commonly associated with children and young adults in school, bullying impacts individuals of all ages and backgrounds in many areas of life, including the workplace.
Statistics released by Safe Canada revealed that 47% of Canadian parents have at least one child that has experienced bullying, while approximately 33% of the population experienced bullying as a child, and 33% of teenagers reported being bullied recently. Furthermore, around 40% of Canadians reportedly experience bullying in the workplace on a weekly basis.
If you, or someone you know is struggling with bullying, reaching out is the first step. You are not alone, and help is available. Extensive networks of resources exist in Alberta and across Canada to provide support, aid and solutions for those experiencing bullying. 
For support from Bullying Canada, call (877) 352-4497, or email [email protected]
The Alberta 24-hour Bullying Helpline can be reached at 1-888-456-2323, or the online Bullying Helpline Chat can be accessed here.
For more resources on how to identify a bullying situation, get help, or help someone in need, visit https://www.alberta.ca/bullying-how-to-help-others.aspx.
For more stories, visit Todayville Calgary.