First year of COVID-19 pandemic saw fewer Alberta stroke patients, more deaths: study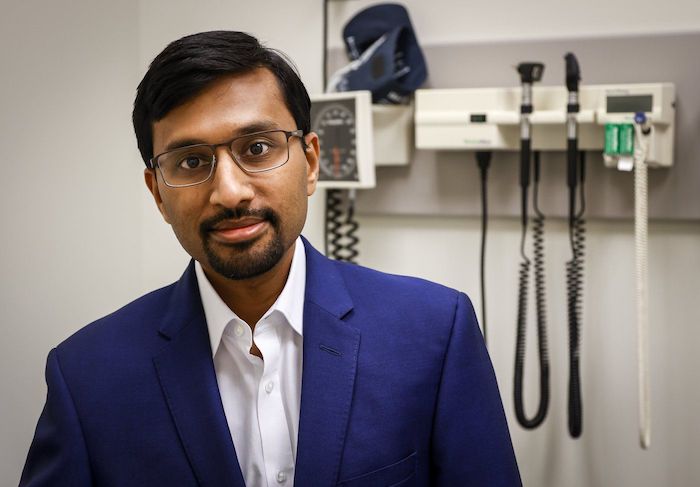 By Colette Derworiz in Calgary
The first year of the COVID-19 pandemic in Alberta saw fewer stroke patients, but a higher number of stroke-related deaths, according to new research.
The study, published Monday in the Canadian Medical Association Journal, was conducted by a team of eight doctors and other researchers across the province.
"One of the things that we began to realize within the first few months of the pandemic … is that there seemed to be a decline in the number of people presenting with acute strokes," lead author Dr. Aravind Ganesh, a neurologist at the University of Calgary, said in an interview.
Several countries, he said, had started noticing a trend of fewer people seeking emergency care for a variety of medical issues during the pandemic.
"The question that people started asking was whether the … public health restrictions that we had implemented as a result of the pandemic might be having some unintended consequences of dissuading people from attending at the hospital for emergencies like stroke and heart disease," said Ganesh.
"So, the premise for this study came from this very legitimate worry on our part."
Researchers looked at data for 19,531 Alberta patients from January 2016 to February 2020 and another 4,900 patients during the first year of the COVID-19 pandemic.
"In the first wave of the pandemic in Alberta, we had quite a decline in the number of people who were presenting with acute ischemic stroke — that's strokes because of blood clots in the brain," explained Ganesh.
"Along with that, we also found the that the use of stroke therapies … declined by about the same amount."
Researchers also found that the number of patients with stroke symptoms did not return to pre-pandemic levels after the first wave in spring 2020.
"Especially during the second- and third-wave periods of our study, when COVID-19 cases surged, we expected to observe an increase in stroke presentations instead of declines," they write in the study.
Ganesh said he and other researchers were able to look at what happened to those patients by studying how many people died due to strokes.
"We found those out-of-hospital deaths ended up rising four out of the five time periods in the pandemic," he said. "We ended up being able to find some of these missing strokes that way."
Similar results were found in hospitals.
"During the second wave of the pandemic and the third wave of the pandemic, more people ended up dying in hospital who had strokes," he said.
The study looked at population-level data, so it's not clear why people decided not to seek treatment.
"Is it that people were waiting to seek help until their strokes became more severe?" he asked.
Ganesh said researchers don't know for sure, but they believe people were trying to avoid hospitals.
"We suspect it was hospital avoidance because of the out-of-hospital deaths that we found."
He said the results of the research weren't all bad.
"We actually did end up catching up later on in the pandemic," said Ganesh.
He said public health officials and doctors also worked to remind people to go to the hospital for emergencies.
"What we've understood is that we really need to think critically about the kind of public health messaging we do during the pandemic."
This report by The Canadian Press was first published March 28, 2022
Cenovus Energy to buy remaining stake in Toledo refinery from BP for $300 million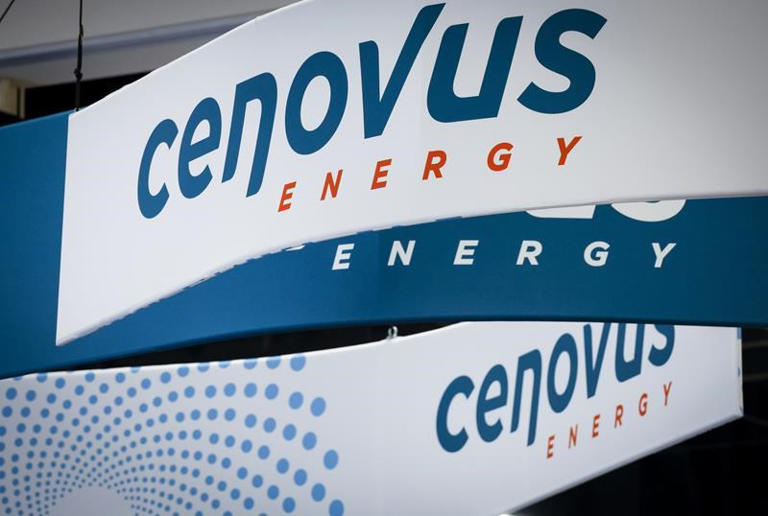 CALGARY — Cenovus Energy Inc. has reached a deal with British energy giant BP to buy the remaining 50 per cent stake in the BP-Husky Toledo Refinery for $300 million.
The Calgary-based oil producer has owned the other 50 per cent of the Ohio-based refinery since its combination with Husky Energy in 2021.
Cenovus says its U.S. operating business will take over operations when the transaction closes, expected before the end of the year.
The company says the Toledo refinery recently completed a major, once in five years turnaround to improve operational reliability.
It says the transaction will give Cenovus an additional 80,000 barrels per day of downstream throughput capacity, including 45,000 barrels per day of heavy oil refining capacity.
The deal brings Cenovus' total refining capacity to 740,000 barrels per day.
Alex Pourbaix, Cenovus president and CEO, says fully owning the Toledo refinery provides an opportunity to further integrate the company's heavy oil production and refining capabilities, including with the nearby Lima Refinery.
"This transaction solidifies our refining footprint in the U.S. Midwest and increases our ability to capture margin throughout the value chain," he said in a statement.
This report by The Canadian Press was first published Aug. 8, 2022.
Companies in this story: (TSX:CVE)
The Canadian Press
Nutrien names Ken Seitz president, CEO amid sweeping changes in agriculture markets
Saskatoon-based fertilizer giant Nutrien Ltd. has named Ken Seitz president and CEO following a months-long global talent search.
The company says Seitz, who has served as interim CEO since January and previously headed up its potash operation, brings 25 years of experience in agriculture and mining to the role.
Nutrien says it has achieved record results under Seitz's leadership amid sweeping changes in agricultural markets and unprecedented global food security challenges.
Russ Girling, chairman of Nutrien's board of directors, says the company's record performance during some of the most turbulent times in the sector underscore the strength of Seitz's leadership.
Seitz, who grew up on a dairy farm in Saskatchewan, says he's "honoured and humbled" to work alongside growers during challenging times.
He says Nutrien is well positioned to help meet the global goals of food security and climate action.
This report by The Canadian Press was first published Aug. 8, 2022.
Companies in this story: (TSX:NTR)
The Canadian Press