Feds reject push to amend Criminal Code to outlaw forced sterilization
OTTAWA — Justice Minister Jody Wilson-Raybould's office says the federal government doesn't plan to change the law to make coercing someone into being sterilized a crime.
First Nations leaders gathered at a special meeting of the Assembly of First Nations in Ottawa today want the government to amend the Criminal Code following a resolution passed by the organization this summer.
The resolution called for increased awareness, efforts to stop the practice and support for survivors seeking redress.
Wilson-Raybould's office says the government is taking a "public-health approach" to the issue and existing provisions within the Criminal Code are meant to capture a range of criminal behaviour that includes pushing someone into a sterilization they don't want.
Alisa Lombard, a lawyer leading a proposed class action of Indigenous women who allege they endured coerced sterilizations, says amending the criminal law would be a concrete step the federal government could take to deter the practice.
In November, a rapporteur with the United Nations said forced sterilization must be seen as equivalent to torture and asked for Canada to examine specific criminal provisions covering it, whether it is perpetrated by a public agent or private individual.
The Canadian Press
Excess deaths in Canada and most western nations remain very high long after pandemic deaths subside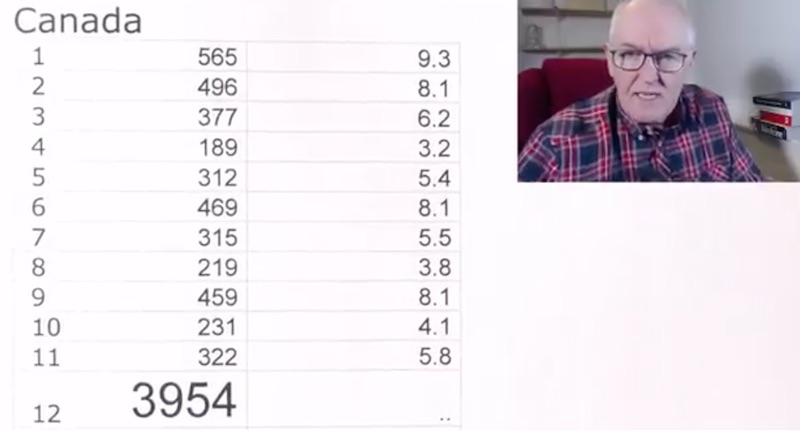 The numbers for 2023 are rolling in and they show a disturbing trend in most of the wealthy nations in the world. In Canada, the United States, and virtually every country in Western Europe, the excess rate of death is astounding and so far unexplained by officials in any nation.
British health researcher Dr. John Campbell shares official data from the OECD (Organization for Economic Co-operation and Development) and wonders why the media doesn't seem to notice or care.
Confirmation of excess deaths in 2023 for US, UK, Canada, Australia, NZ, Netherlands, and Denmark. However, deaths are lower than expected in Poland, Hungary, and Sweden.
OECD data https://stats.oecd.org/index.aspx?que…
New app uses AI to help Calgary medical students practise interacting with patients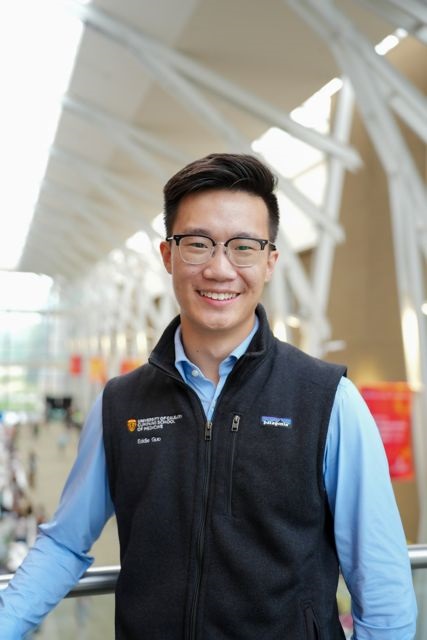 A Calgary medical student has developed a new app that allows future doctors to work on their diagnostic and communication skills before they set up their practices. Eddie Guo, seen in an undated handout photo, is a second-year student at the University of Calgary's Cumming School of Medicine. He says that one of the challenges in medical school is becoming better at interacting with patients. THE CANADIAN PRESS/HO-University of Calgary
By Bill Graveland in Calgary
A Calgary medical student has developed an app that allows future doctors to work on their diagnostic and communication skills before they set up their practices.
Eddie Guo, a second-year student at the University of Calgary's Cumming School of Medicine, said one of the challenges beyond the book learning in medical school is becoming better at interacting with patients.
As a result, he's turned to the rapidly growing area of artificial intelligence to create a number of virtual patients, with a variety of health conditions, that a student can talk to.
"It's good to get more than just two or four hours of the practice we get in medical school to really be able understand what it's like to communicate in a real-life scenario," said Guo.
"We think it's a good idea to have more than a few hours of practice before actually going out into the wild and seeing patients for the first time."
Guo created a program, called OSCE-GPT, where the computer is the patient. Users choose the patient's gender and can select a scenario or let the computer decide on one for them.
"I'm Ben Johnson and I've been having some really bad abdominal pains over the past two days. It's in the right upper quadrant and it spreads to my back," said the robotic male voice in the program.
"I've also been feeling nauseous and vomiting. I'm here in the emergency department because of the pain."
The AI patient can answer questions about its condition and, after the conversation, provides feedback to the student along with a list of other questions that could have been asked.
Guo said until he is finally allowed on the medical wards, the only other interactions he gets are with standardized patients, professional actors who present with various conditions.
"As you can imagine, they're really quite good at their job, but they're also very expensive," Guo said.
"We don't get that much opportunity really to practise speaking with a patient, and so what this app was born out of was a lack of possibility to practise."
Guo collaborated with medical resident Dr. Mehul Gupta. He said this kind of additional help will make for better doctors.
"One of the things we learn again and again in medical school, and that's reinforced again in residency, is that the history you take from a patient is almost 99 per cent of the diagnosis that you make and the impression you make on a patient the first time you speak with them is long-lasting," Gupta said.
"If you have the opportunity to practise to tailor your questions to see how you could have done better, you really do become a better doctor overall."
Guo said the app is still being upgraded and at this point there is no image of a patient that shows up on the screen. He said he is hoping that things like a chest X-ray, a CT scan or a picture of someone's skin could be incorporated into the program.
Within the first month of the app's launch, more than 550 health-care trainees from Canada and across the world including Europe, India, Saudi Arabia and the United States signed on.
This report by The Canadian Press was first published Sept. 22, 2023.