Federal use of A.I. in visa applications could breach human rights, report says
OTTAWA — A new report is warning about the federal government's interest in using artificial intelligence to screen and process immigrant files, saying it could create discrimination, as well as privacy and human rights breaches.
The research, conducted by the University of Toronto's Citizen Lab outlines the impacts of automated decision-making involving immigration applications and how errors and assumptions within the technology could lead to "life-and-death ramifications" for immigrants and refugees.
The authors of the report issue a list of seven recommendations calling for greater transparency and public reporting and oversight on government's use of artificial intelligence and predictive analytics to automate certain activities involving immigrant and visitor applications.
"We know that the government is experimenting with the use of these technologies … but it's clear that without appropriate safeguards and oversight mechanisms, using A.I. in immigration and refugee determinations is very risky because the impact on people's lives are quite real," said Petra Molnar, one of the authors of the report.
"A.I. is not neutral. It's kind of like a recipe and if your recipe is biased, the decision that the algorithm will make is also biased and difficult to challenge."
Earlier this year, federal officials launched two pilot projects to have an A.I. system sort through temporary resident visa applications from China and India. Mathieu Genest, a spokesman for Immigration Minister Ahmed Hussen, says the analytics program helps officers triage online visa applications to "process routine cases more efficiently."
He says the technology is being used exclusively as a "sorting mechanism" to help immigration officers deal with an ever-growing number of visitor visas from these countries by quickly identifying standard applications and flagging more complex files for review.
Immigration officers always make final decisions about whether to deny a visa, Genest says.
But this isn't the only dive into artificial intelligence being spearheaded by the Immigration Department.
In April, the department started gauging interest from the private sector in developing other pilot projects involving A.I., or "machine learning," for certain areas of immigration law, including in humanitarian and compassionate applications, as well as pre-removal risk assessments.
These two refugee streams of Canada's immigration system are often used as a last resort by vulnerable people fleeing violence and war to remain in Canada, the Citizen Lab report notes.
"Because immigration law is discretionary, this group is really the last group that should be subject to technological experiments without oversight," Molnar says.
She notes that A.I. has a "problematic track record" when it comes to gender and race, specifically in predictive policing that has seen certain groups over-policed.
"What we are worried about is these types of biases are going to be imported into this high risk laboratory of immigration decision-making."
The government says officials are only interested developing or acquiring a tool to help Immigration and Justice Department officials manage litigation and develop legal advice in immigration law.
"The intent is to support decision makers in their work and not replace them," Genest said.
"We are monitoring and assessing the results and success of these pilots before we launch or consider expanding it to other countries and lines of business."
In April, Treasury Board released a white paper on "responsible artificial intelligence in the government of Canada," and is currently consulting with stakeholders to develop a draft directive on the use of automated decision-making technologies within government.
Molnar says she hopes officials will consider the Citizenship Lab's research and recommendations, including their call for an independent, arms-length oversight body to monitor and review the use of A.I. decision-making systems.
"We are beyond the conversation whether or not A.I. is being used. The question is, if A.I. is here to stay we want to make sure it is done right."
—Follow @ReporterTeresa on Twitter.
Teresa Wright, The Canadian Press
Canada under pressure to produce more food, protect agricultural land: report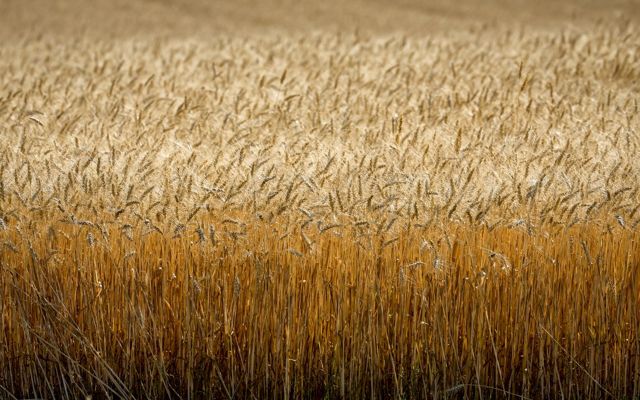 A field of wheat is pictured near Cremona, Alta., Tuesday, Sept. 6, 2022. Canada's agricultural land is under increasing pressure as demand for food grows domestically and internationally while the industry grapples with limited resources and environmental constraints, a new report found. THE CANADIAN PRESS/Jeff McIntosh
By Rosa Saba
Canada's agricultural land is under increasing pressure to produce more food as demand grows domestically and internationally, while the industry grapples with limited resources and environmental constraints, a new report found.
"We need to grow more food on less land and in a volatile climate," said Tyler McCann, managing director of the Canadian Agri-Food Policy Institute.
The report by the institute released Thursday looks at the pressures on Canada's agricultural land to produce more food while also mitigating and adapting to the effects of climate change, said McCann.
Despite Canada being a big country, it doesn't have as much agricultural land as people might think, said McCann, with the report noting that agricultural land makes up only around seven per cent of the country.
Because of that, we can't take what we do have for granted, he said. "We need to be really thoughtful about how we are using our agricultural land."
In 2020, Canada was the eighth largest country in terms of cropland area, the report said, with that cropland decreasing by seven per cent over the previous two decades.
Canada is a major producer and net exporter of agriculture and agri-food products, the report said, exporting $91 billion in products in 2022, and one of the top 10 exporters of wheat, canola, pulses, pork and beef.
In the coming years, Canada will face increased demand from countries whose populations are growing, the report said.
"With population growth on one side and climate change on the other, Canada will be amongst an increasingly smaller number of countries that is a net exporter," said McCann, noting that Canada's own population is growing, and farmland also needs to be protected against urban sprawl.
The wildfires clouding Canadian skies this week are a "vivid reminder" of the pressure that extreme weather and the changing climate are putting on the agricultural sector, said McCann.
"We need to clearly mitigate … agriculture's impact on climate change. But we also need to make sure agriculture is adapting to climate change's impacts," he said.
One of the ways the world has responded to demand for increased agricultural production over time is to create more agricultural land, in some cases by cutting down forests, said McCann. But that's not a viable option for Canada, which doesn't have a lot of land that can be sustainably converted into farmland — and even if it could, doing so could have a variety of adverse environmental effects, he said.
Some of the practices used to reduce emissions and sequester carbon in agriculture can also improve production output on existing farmland, the report found, such as precision agriculture and no-till practices.
However, intensifying the production of current agricultural land also comes with potential environmental downsides, the report said.
For example, McCann said fertilizer is an important part of sustainable agriculture, but there's a balance to be struck because excessive use of fertilizer can quickly turn food production unsustainable.
"We need to be a lot more thoughtful about the inputs that we're using," he said, adding the same can be said about the use of technology in agriculture and the policies and programs put in place to encourage sustainable intensification of Canadian agriculture.
The report recommends that Canada adopt policies that provide financial incentives and technical assistance to farmers and develop regulatory frameworks promoting sustainable land use, as well as promoting education and awareness campaigns, so that the country can "ensure the long-term sustainability of its agricultural sector while protecting the environment."
This report by The Canadian Press was first published June 8, 2023.
New Brunswick's proposed education policy change sparks backlash in Ottawa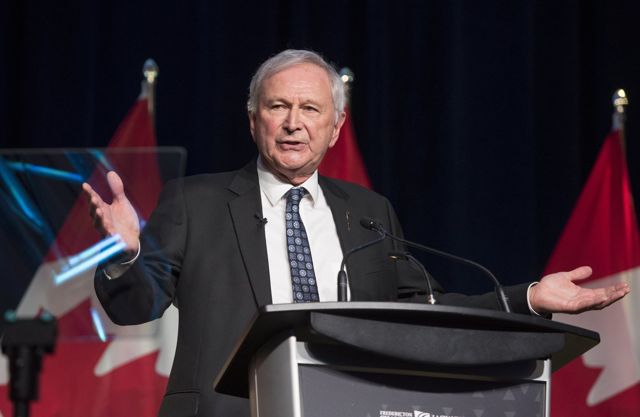 Ottawa
The New Brunswick government is facing criticism from cabinet ministers, MPs and senators in Ottawa who say it's putting LGBTQ kids at risk with a new policy.
Premier Blaine Higgs is pushing changes to sexual orientation policy in schools that would force children under 16 to get parental consent to change their names or pronouns at school.
The previous version of the policy required teachers to get a student's informed consent before discussing names and pronouns with their parents, and was meant to make schools inclusive and safe for LGBTQ children.
Higgs says he's taking a strong position for families, but the changes have sparked anger from opposition parties and dissent within his own caucus.
Senators Kim Pate and René Cormier wrote an op-ed calling for the government to reconsider and reminding Higgs that the province is subject to the Charter of Rights and Freedoms.
Official Languages Minister Ginette Petitpas Taylor called the decision appalling in a tweet, and her cabinet colleague Randy Boissonnault says the policy puts lives at risk.
This report by The Canadian Press was first published June 9, 2023.