'Elaborate ruse': Prosecutor says Saskatoon mother in custody dispute faked deaths
Federal prosecutors in the United States have accused a Saskatoon woman of faking her own death and that of her son in what they describe as an elaborate scheme to illegally enter the country.
Kevin Sonoff, a spokesman for the U.S. Attorney's Office in Oregon, says 48-year-old # is being detained as a flight risk as she faces two charges related to identity theft.
Walker was reported missing with her seven-year-old son last month. Police discovered them "safe and well" in a rental unit in Oregon City on Friday, following two weeks of search-and-rescue efforts that included scouring the South Saskatchewan River and its banks, where her pickup truck was abandoned.
Court documents filed Monday in Oregon allege Walker "went through extreme efforts to steal identities for her and her son that allowed them to unlawfully enter the United States and hide."
The documents allege she "thoughtfully planned and engaged in an elaborate ruse in which she faked her death and that of her son."
The U.S. Department of Homeland Security has charged her with the felony offence of knowingly producing a passport of another person and a misdemeanour charge of possessing identification that was stolen or produced illegally.
The felony charge carries a mandatory minimum sentence of two years in prison if found guilty, while the misdemeanour charge carries up to six months' imprisonment, the U.S. Attorney's Office said.
Saskatoon police said they have charged Walker with public mischief and parental abduction in contravention of a custody order, and are looking to extradite her back to Canada.
The boy was returned to Canada on Sunday after a legal guardian picked him up, police said.
Saskatoon police said they began searching for Walker and her son on July 24 after friends reported them missing.
Her red Ford F-150 truck had been found at Chief Whitecap Park, just south of Saskatoon, along with some of her belongings.
The court documents allege Walker took the identities of a colleague and that colleague's child to open a bank account, and she bought an SUV and drove across the border on July 23. Saskatoon police said she crossed the border south of Lethbridge, Alta., into Montana.
An affidavit from Clinton Lindsly, a special agent with Homeland Security, says Walker and her son's biological father had been engaged in a lengthy custody dispute and she was supposed to return the boy on July 25.
Lindsly says in the document he told Walker, after her arrest, that "people presumed that she and her son died in the river, to which she spontaneously stated, 'He doesn't want to be with his father.'"
The court documents further allege Walker "put a lot of time and effort in planning her crime."
The documents say officers found a series of notebooks and handwritten notes in Walker's SUV that included a checklist: dye hair, cover tattoo, pack car, get toys, throw phone in water, ditch car by bridge, possibly buy fishing rod and find the nearest border.
The documents say Walker has no ties to the U.S. and allege she funded her scheme through hidden financial accounts and assets totalling over $100,000.
"The defendant's kidnapping of her child is extremely serious. While the child has been safely rescued there are no assurances that if the defendant were released she would not try once again to kidnap her child," say the court documents.
Walker, who remains in custody, is to next appear in court in Oregon on Sept. 7. A defence lawyer believed to be representing Walker could not be reached for comment.
"As the criminal investigation progresses, there may be further charges that Ms. Walker will face as a result," Saskatoon police Deputy Chief Randy Huisman said Monday.
"Investigators are looking at several different charges, and in relation to the false identity documents that were alluded to, and how she was able to prepare those documents."
The Federation of Sovereign Indigenous Nations, where Walker worked as its chief executive officer, had organized a vigil and walks through the park to raise awareness about the disappearance of the woman and her son.
The federation also issued its own Amber Alert for the pair, and asked police to do the same. Police said there wasn't evidence to suggest they were in imminent danger.
The boy's family said in a statement Saturday that "over the past two weeks of hell," all they had wished for was the safe return of Walker and the boy.
"When we found out they were both safe, there was sobbing, laughing, dancing, shouting, throwing of shoes and hugging."
Walker, who is from Okanese First Nation, is also a well-known author. Her recent book "The Prairie Chicken Dance Tour," published under the name Dawn Dumont, was named last week as a finalist for the Stephen Leacock Memorial Medal for Humour.
This report by The Canadian Press was first published on Aug. 8, 2022.
Mickey Djuric, The Canadian Press
Memphis braces for release of video in Tyre Nichols' arrest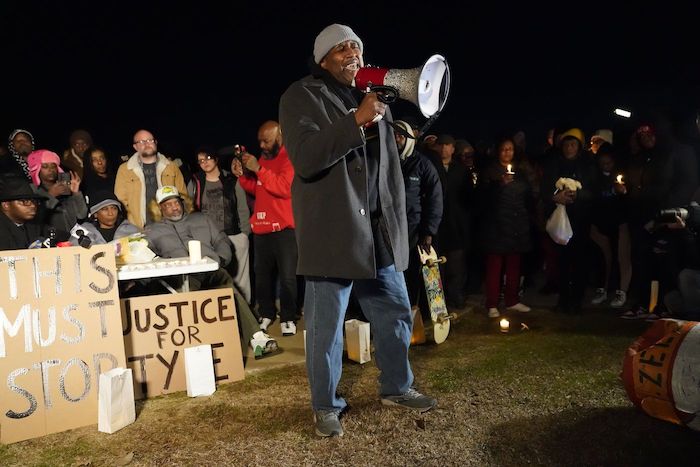 By Adrian Sainz in Memphis
MEMPHIS, Tenn. (AP) — The city of Memphis and the nation on Friday awaited the release of a police video depicting five officers viciously beating Tyre Nichols, a Black man whose death prompted murder charges against the cops and outrage at the country's latest instance of police brutality.
The officers were charged Thursday with murder and other crimes in the killing of Nichols, a motorist who died three days after a confrontation with the officers during a traffic stop.
Shelby County District Attorney Steve Mulroy told a news conference that although the officers each played different rolesin the killing, "they are all responsible."
The officers, who are all Black, each face charges of second-degree murder, aggravated assault, aggravated kidnapping, official misconduct and official oppression.
Nichols' family members and their lawyers said the footage shows officers savagely beating the 29-year-old FedEx worker for three minutes in an assault that the legal team likened to the infamous 1991 police beating of Los Angeles motorist Rodney King. His family urged supporters to protest peacefully.
Memphis Police Director Cerelyn Davis said she expected protests after the release of video showing officers' actions, which she described as "heinous, reckless and inhumane," but she also urged the community to remain peaceful.
"I expect our citizens to exercise their First Amendment right to protest, to demand actions and results, but we need to ensure our community is safe in this process," she said. "None of this is a calling card for inciting violence or destruction on our community or against our citizens."
Davis said Friday that her department has been unable to substantiate the reckless driving allegation that prompted the stop.
"As far as I know today, I do believe that the stop itself was very questionable," she told Good Morning America.
Video of the Jan. 7 traffic stop will be released to the public sometime Friday evening, Mulroy said, noting that local and state investigators wanted to complete as many interviews as possible before releasing it.
Davis told GMA that the decision to release the video on Friday evening rather than earlier in the day had been made after consulting with other local leaders, who believe it's best to do it when schools are out and people are home from work.
As a precaution, Memphis area schools canceled all after-class activities and postponed a school event scheduled for Saturday morning.
Nichols' stepfather, Rodney Wells, told The Associated Press by phone that he and his wife, RowVaughn Wells, who is Nichols' mother, discussed the second-degree murder charges and are "fine with it." They had sought first-degree murder charges.
"There's other charges, so I'm all right with that," he said.
The Wellses were joined by several dozen supporters on a cold Thursday night for a candlelight vigil and prayer service at a Memphis skate park. Nichols, who had a 4-year-old son, was an avid skateboarder.
RowVaughn Wells, who said her family is "grief-stricken," warned supporters of the "horrific" nature of the video set to be released Friday, but like Davis, pleaded for peaceful protests.
"I don't want us burning up our city, tearing up the streets, because that's not what my son stood for," she said. "If you guys are here for me and Tyre, then you will protest peacefully."
Activists and clergy led the group in prayer and a drummer played a steady rhythm to lead into the spoken part of the vigil. Afterward, skaters rode their boards as the Wellses watched.
Court records showed that all five former officers — Tadarrius Bean, Demetrius Haley, Desmond Mills Jr., Emmitt Martin III and Justin Smith — were taken into custody.
Martin's lawyer, William Massey, confirmed that his client had turned himself in. He and Mills' lawyer, Blake Ballin, said their clients would plead not guilty. Lawyers for Smith, Bean and Haley could not be reached.
"No one out there that night intended for Tyre Nichols to die," Massey said.
Both lawyers said they had not seen the video.
"We are in the dark about many things, just like the general public is," Ballin said.
Second-degree murder is punishable by 15 to 60 years in prison under Tennessee law.
The attorneys for Nichols' family, Ben Crump and Antonio Romanucci, issued a statement saying that Nichols "lost his life in a particularly disgusting manner that points to the desperate need for change and reform to ensure this violence stops occurring during low-threat procedures, like in this case, a traffic stop."
At the White House, President Joe Biden said the Nichols family and the city of Memphis deserve "a swift, full and transparent investigation."
"Public trust is the foundation of public safety, and there are still too many places in America today where the bonds of trust are frayed or broken," Biden said in a statement.
Davis said other officers are still being investigated for violating department policy. In addition, she said "a complete and independent review" will be conducted of the department's specialized units, without providing further details.
Two fire department workers were also removed from duty over the Nichols' arrest.
As state and federal investigations continue, Davis promised the police department's "full and complete cooperation" to determine what contributed to Nichols' Jan. 10 death.
Crump said the video showed that Nichols was shocked, pepper-sprayed and restrained when he was pulled over near his home. He was returning home from a suburban park where he had taken photos of the sunset.
Police have said Nichols was stopped for reckless driving and at some point fled from the scene.
Relatives have accused the police of causing Nichols to have a heart attack and kidney failure. Authorities have only said Nichols experienced a medical emergency.
One of the officers, Haley, was accused previously of using excessive force. He was named as a defendant in a 2016 federal civil rights lawsuit while employed by the Shelby County Division of Corrections.
The claims were ultimately dismissed after a judge ruled that Sledge had failed to file a grievance against the officers within 30 days of the incident.
___
Associated Press reporters Aaron Morrison in New York, Travis Loller in Nashville and Rebecca Reynolds in Lexington, Kentucky, contributed to this report.
Alberta spiritual community leader charged with four counts of sexual assault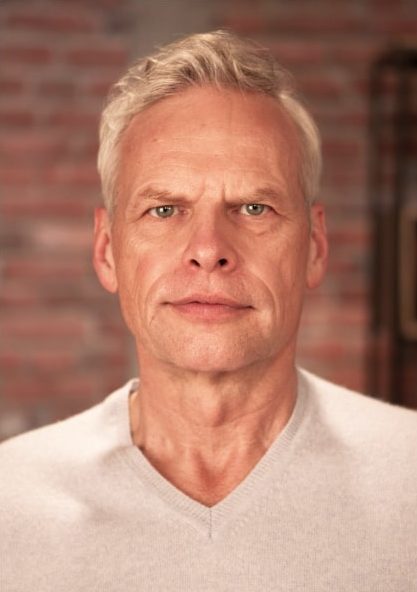 Photo from Johnderuiter.com
Edmonton – A self-styled spiritual leader has been charged with four counts of sexual assault stemming from separate occasions between 2017 and 2020.
Police say Johannes de Ruiter, the leader of an Edmonton group known as the College of Integrated Philosophy or the Oasis Group, was arrested Saturday.
Edmonton police allege that de Ruiter, who is 63, would tell certain female members that he was directed by a spirit to engage in sexual activity with them, and that doing so would provide them with the opportunity to achieve spiritual enlightenment.
The group operated out of a building in an industrial area in northwest Edmonton from 2007 to 2021.
Before his arrest, de Ruiter was holding meetings at an office building in St. Albert, Alta., and would host spiritual retreats out of a campground near Smith, Alta., a hamlet more than 200 kilometres north of Edmonton.
Police say in a news release that investigators believe there may be additional victims and are encouraging them to come forward to police.
This report by The Canadian Press was first published Jan. 23, 2023.