Edmonton council to ask province to support new centre to fight downtown crime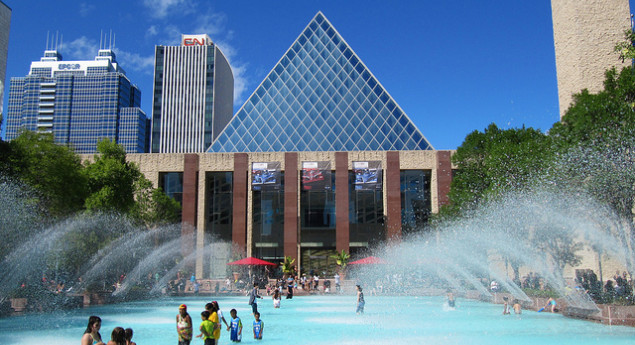 By Fakiha Baig in Edmonton
City council has voted unanimously to ask the government of Alberta to support the creation of a hub in Edmonton's Chinatown where social workers, firefighters and peace officers could work together to reduce crime.
City administration submitted a report to council Monday that describes the proposed Healthy Streets Operations Centre.
David Jones, who is with the city and presented the report, told councillors it would not be a traditional police station.
"The people who will see the benefits of this include Chinatown residents and businesses, but also people who are on the streets who are vulnerable and being preyed on by some of the criminal element," Jones said.
The creation of the centre is one of several actions the city has promised to address a spike in violent crime downtown, in nearby Chinatown and on the transit system.
Edmonton police officers have already increased their presence in problem areas.
In May, Justice Minister Tyler Shandro used his ministerial power to demand a report from the city on what is being done to get crime under control.
Mayor Amarjeet Sohi said during Monday's council meeting that the city has delivered with its plan for the centre and now it is time for the province to step up.
"Edmonton gets the lowest per-capita funding to support ending homelessness compared to seven other cities (in Alberta). I think it's really important that we ask the people whose inaction has caused harm to the community to be stepping up," Sohi said.
"Most of the violence in Chinatown is related to houselessness … and addictions causing a lot of harm to the community and to individuals. We're asking city taxpayers to pick up the pieces or pay for the consequences of lack of investment in health and lack of investment in housing."
Sohi added he gets the sense the province wants to help.
The provincial government did not immediately respond to a request for comment.
The report says the centre will operate seven days a week, 21 hours a day, and could cost up to $18.1 million over the next four years.
The city and Edmonton Police Service could partially support the centre and Jones said there have also been offers from different businesses in Chinatown to provide a building for the hub at no cost.
But council voted in favour of asking the provincial government to determine how it can provide mental health, housing and shelter support.
Sohi said he plans to engage with the province and will report back to council on Aug. 15.
Jones said to get the centre up and running by next summer, the city aims to hire four peace officer sergeants, 16 community peace officers, two community safety liaisons and three firefighters or fire prevention officers.
The report said community members asked for increased security in problem areas and that building a centre in "hot spots" can effectively reduce crime. Research cited in the report has also shown it wont displace violence to other areas.
"Studies have consistently found no noticeable displacement and, in some cases, a diffusion effect, meaning that hot-spot policing reduces crime in the areas adjacent to the hot spots as well."
Dr. Temitope Oriola, a criminology professor at the University of Alberta, said the hub model has been around for at least a decade in Canada and the centre is a good start.
"The real test is to ensure it is not too heavily tilted toward and reliant on policing," he said in a email.
"The approach needs to have law enforcement as one of several critical components with people, community revitalization and customized social service at the epicentre."
Oriola added the centre would be most effective in reducing crime if it also goes hand-in-hand with other initiatives in the city that address addictions issues and homelessness.
"Employment created should also focus on those most directly connected to Chinatown," he said.
This report by The Canadian Press was first published on July 4, 2022.
—
This story was produced with the financial assistance of the Meta and Canadian Press News Fellowship.
Cenovus Energy to buy remaining stake in Toledo refinery from BP for $300 million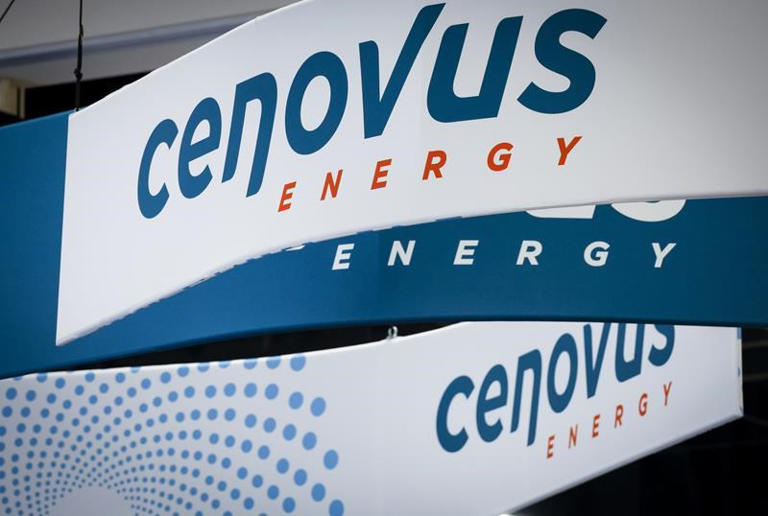 CALGARY — Cenovus Energy Inc. has reached a deal with British energy giant BP to buy the remaining 50 per cent stake in the BP-Husky Toledo Refinery for $300 million.
The Calgary-based oil producer has owned the other 50 per cent of the Ohio-based refinery since its combination with Husky Energy in 2021.
Cenovus says its U.S. operating business will take over operations when the transaction closes, expected before the end of the year.
The company says the Toledo refinery recently completed a major, once in five years turnaround to improve operational reliability.
It says the transaction will give Cenovus an additional 80,000 barrels per day of downstream throughput capacity, including 45,000 barrels per day of heavy oil refining capacity.
The deal brings Cenovus' total refining capacity to 740,000 barrels per day.
Alex Pourbaix, Cenovus president and CEO, says fully owning the Toledo refinery provides an opportunity to further integrate the company's heavy oil production and refining capabilities, including with the nearby Lima Refinery.
"This transaction solidifies our refining footprint in the U.S. Midwest and increases our ability to capture margin throughout the value chain," he said in a statement.
This report by The Canadian Press was first published Aug. 8, 2022.
Companies in this story: (TSX:CVE)
The Canadian Press
Nutrien names Ken Seitz president, CEO amid sweeping changes in agriculture markets
Saskatoon-based fertilizer giant Nutrien Ltd. has named Ken Seitz president and CEO following a months-long global talent search.
The company says Seitz, who has served as interim CEO since January and previously headed up its potash operation, brings 25 years of experience in agriculture and mining to the role.
Nutrien says it has achieved record results under Seitz's leadership amid sweeping changes in agricultural markets and unprecedented global food security challenges.
Russ Girling, chairman of Nutrien's board of directors, says the company's record performance during some of the most turbulent times in the sector underscore the strength of Seitz's leadership.
Seitz, who grew up on a dairy farm in Saskatchewan, says he's "honoured and humbled" to work alongside growers during challenging times.
He says Nutrien is well positioned to help meet the global goals of food security and climate action.
This report by The Canadian Press was first published Aug. 8, 2022.
Companies in this story: (TSX:NTR)
The Canadian Press