Defence says man had no choice but to shoot hunters in Alberta roadside confrontation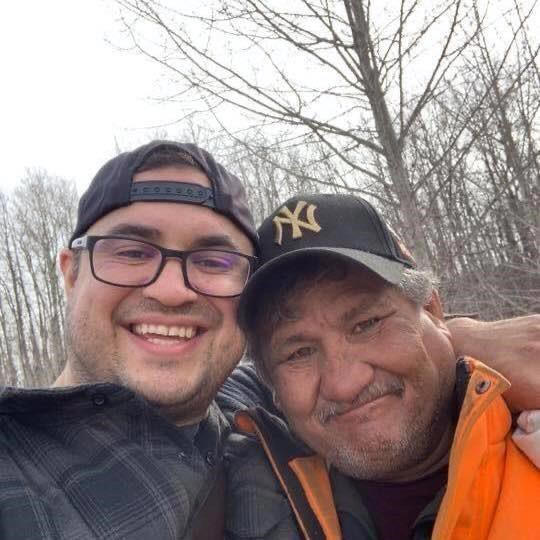 E
DMONTON — An Alberta man accused of killing two Métis hunters had no choice but to shoot the men to protect himself, his father and younger brother, his lawyer told a jury during his opening statement.
The two were charged after Jacob Sansom, 39, and his uncle Maurice Cardinal, 57, were found dead at the side of a rural road near Glendon, Alta., about 215 kilometres northeast of Edmonton, on March 28, 2020.
Sansom was shot once in the chest and Cardinal was hit three times in his shoulder.
"There was probably an angel looking down on him," Brian Beresh said Tuesday of his client, Anthony Bilodeau.
"And it takes the form of the CNRL video," he added, referring to security video footage from a gas station that shows the confrontation between the two sides the night before the bodies were found.
Beresh said Anthony Bilodeau got a call from his father and younger brother, Joseph Bilodeau, saying they were following a pickup truck that had stopped at the driveway of their property before speeding off.
Joseph Bilodeau, who is now 18 and was not charged in the case, testified last week that he had also seen a truck on his parents' farm earlier in the day and suspected the one they were following had something to do with it.
Beresh said Anthony Bilodeau, who lived nearby, was asked to bring a gun for protection and catch up with his father and brother. He was still on the phone with them a short time later when the truck with his father and brother and the other truck stopped on the side of road.
A man from the other truck punched in the passenger window of Roger Bilodeau's Ford F-150 and then tried to pull him out, along with Joseph Bilodeau, Beresh said.
"Things changed very quickly when during the call, he heard the shattering of glass and then his brother Joseph scream, 'Don't kill my dad! Don't hurt my dad!" Beresh told the jury.
"When he arrived at the scene, to his horror, he could see a man who appeared to be strangling or fighting with his father, who was still partially in the truck."
Joseph Bilodeau has testified that he managed to get himself into the back seat of his father's truck by the time his brother arrived.
Beresh said one of the first things Anthony Bilodeau did when he got there was to tell the men to stop fighting.
"Despite his attempt to de-escalate the situation, things got worse," Beresh said.
The man who had pinned his father down in the truck then charged at Anthony Bilodeau while shouting to another man to grab a gun so they could kill him, Beresh said.
"In that short period of time, which the video confirms, Anthony had no choice," his lawyer said. "He responded to protect himself and his father."
Last week, Crown prosecutors argued that the killings were in no way justified, as the security footage also shows Anthony Bilodeau shot Sansom within 26 seconds of arriving at the scene, then shot Cardinal as the hunter was walking away.
Joseph Bilodeau also testified that he feared for his life during the confrontation with the two men, but he didn't have any conversations with his brother and father about calling police.
Anthony Bilodeau is expected to take the witness stand Wednesday.
This report by The Canadian Press was first published May 24, 2022.
Daniela Germano, The Canadian Press
Saskatchewan ranchers call for investigation into retail meat pricing
REGINA — A group of Canadian ranchers is calling for an investigation into meat pricing.
The Saskatchewan Stock Growers Association says it's asking the provincial and federal governments to look into what it calls an "imbalance" between the price ranchers receive for the cattle and the price consumers pay at the meat counter.
The group says many ranchers and feedlots are operating at a loss this year. Grass is still scarce on the Prairies due to last summer's drought, and the cost of feed grain and fuel has skyrocketed since last year.
But packers and retailers are reporting strong profits this year. The Stock Growers say they believe slaughterhouses may be intentionally running fewer shifts to in order to keep wholesale beef prices high and allow fed cattle supplies to build up in the countryside.
In the U.S., the Biden administration has already expressed concerns about rising meat prices and vowed to implement policies aimed at increasing competition in the meat-packing sector.
According to Statistics Canada, the retail price of beef is up 11.2 per cent year-over-year.
This report by The Canadian Press was first published July 5, 2022.
The Canadian Press
First test production of plastic a milestone for Heartland Petrochemical Complex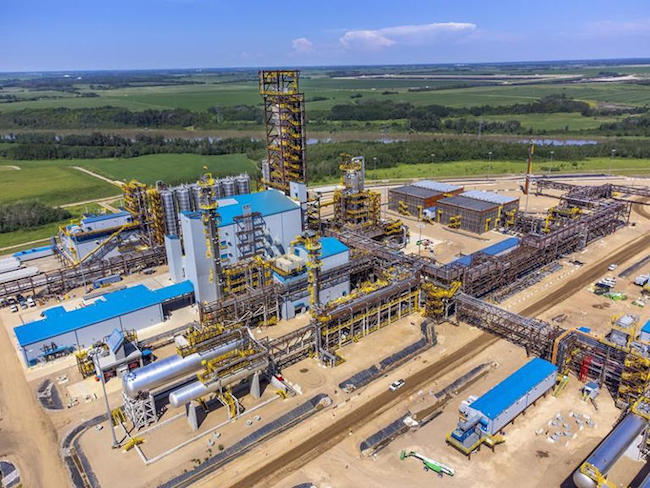 CALGARY — The $4.3-billion Heartland Petrochemical Complex, which has been under construction northeast of Edmonton since 2018, has produced its first plastic pellets.
Owner and operator Inter Pipeline Ltd. said Tuesday the newly commissioned facility has been producing test pellets steadily since late June, an important milestone en route to the expected start of full commercial operation sometime this fall.
The Heartland Petrochemical Complex will convert Alberta propane into 525,000 tonnes per year of polypropylene beads, an easily transported form of plastic that is used in the manufacturing of a wide range of finished products.
Steven Noble, spokesman for Calgary-based Inter Pipeline, said the facility will be the first integrated propane dehydrogenation and polypropylene production facility in North America. He said approximately 70 per cent of Heartland's total production capacity has been already contracted out to long-term customers.
"Through the duration of the project's construction, we've seen demand for polypropylene increase significantly … including at one point hitting an all-time record (market price)," Noble said in an interview. "The demand that we initially forecast certainly hasn't gone away."
The Heartland facility is being built with the support of a $408-million grant from Alberta's provincial government. The cash grant, part of an incentive program aimed at growing the province's petrochemicals sector, is to be paid to Inter Pipeline in equal instalments over three years once the complex is operational.
Noble said by creating a new market for propane, the Heartland facility is an example of how natural resource development in Alberta is diversifying.
"The fact that we're now looking at our raw resources in a different way, and figuring out different ways to get value out of them and create other refined products right here at home … is really the part of the story that everyone here is excited about," he said.
The Heartland Petrochemical Complex is expected to employ 300 people once fully operational.
The polypropylene produced at the facility will be branded as Heartland Polymers.
This report by The Canadian Press was first published July 5, 2022.
Amanda Stephenson, The Canadian Press