Defence says man had no choice but to shoot hunters in Alberta roadside confrontation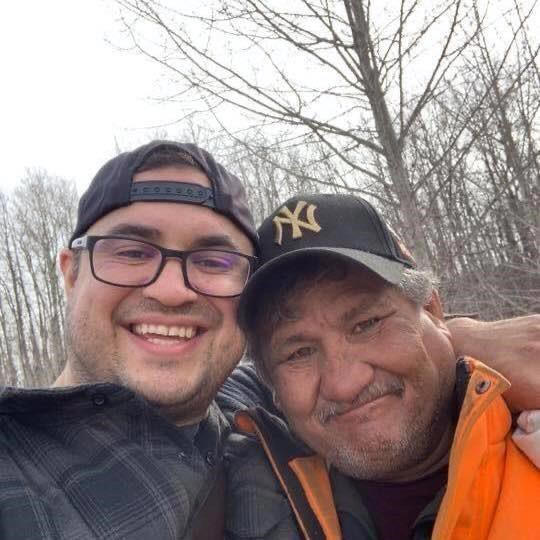 E
DMONTON — An Alberta man accused of killing two Métis hunters had no choice but to shoot the men to protect himself, his father and younger brother, his lawyer told a jury during his opening statement.
The two were charged after Jacob Sansom, 39, and his uncle Maurice Cardinal, 57, were found dead at the side of a rural road near Glendon, Alta., about 215 kilometres northeast of Edmonton, on March 28, 2020.
Sansom was shot once in the chest and Cardinal was hit three times in his shoulder.
"There was probably an angel looking down on him," Brian Beresh said Tuesday of his client, Anthony Bilodeau.
"And it takes the form of the CNRL video," he added, referring to security video footage from a gas station that shows the confrontation between the two sides the night before the bodies were found.
Beresh said Anthony Bilodeau got a call from his father and younger brother, Joseph Bilodeau, saying they were following a pickup truck that had stopped at the driveway of their property before speeding off.
Joseph Bilodeau, who is now 18 and was not charged in the case, testified last week that he had also seen a truck on his parents' farm earlier in the day and suspected the one they were following had something to do with it.
Beresh said Anthony Bilodeau, who lived nearby, was asked to bring a gun for protection and catch up with his father and brother. He was still on the phone with them a short time later when the truck with his father and brother and the other truck stopped on the side of road.
A man from the other truck punched in the passenger window of Roger Bilodeau's Ford F-150 and then tried to pull him out, along with Joseph Bilodeau, Beresh said.
"Things changed very quickly when during the call, he heard the shattering of glass and then his brother Joseph scream, 'Don't kill my dad! Don't hurt my dad!" Beresh told the jury.
"When he arrived at the scene, to his horror, he could see a man who appeared to be strangling or fighting with his father, who was still partially in the truck."
Joseph Bilodeau has testified that he managed to get himself into the back seat of his father's truck by the time his brother arrived.
Beresh said one of the first things Anthony Bilodeau did when he got there was to tell the men to stop fighting.
"Despite his attempt to de-escalate the situation, things got worse," Beresh said.
The man who had pinned his father down in the truck then charged at Anthony Bilodeau while shouting to another man to grab a gun so they could kill him, Beresh said.
"In that short period of time, which the video confirms, Anthony had no choice," his lawyer said. "He responded to protect himself and his father."
Last week, Crown prosecutors argued that the killings were in no way justified, as the security footage also shows Anthony Bilodeau shot Sansom within 26 seconds of arriving at the scene, then shot Cardinal as the hunter was walking away.
Joseph Bilodeau also testified that he feared for his life during the confrontation with the two men, but he didn't have any conversations with his brother and father about calling police.
Anthony Bilodeau is expected to take the witness stand Wednesday.
This report by The Canadian Press was first published May 24, 2022.
Daniela Germano, The Canadian Press
Calgary Stampede receives $10M from federal government to aid recovery from pandemic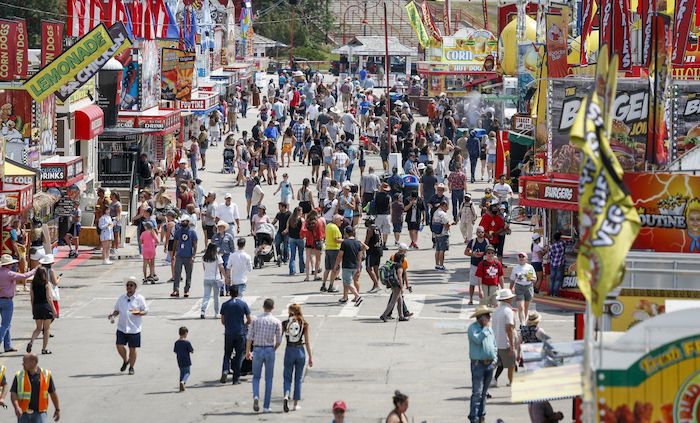 Calgary – The Calgary Stampede has received more than $10 million from the federal government to help it bounce back after last year's event was scaled down due to the COVID-19 pandemic.
A report to the city this week showed the Stampede had an operating loss of $8.3 million in 2021.
Last year's Stampede ran at half capacity because of COVID-19 public health measures and was cancelled all-together the year before.
Daniel Vandal, the federal minister for Prairies Economic Development Canada, says the money aims to support a full-scale Stampede to deliver the "authentic western experience" this year.
He says it would also help to reignite Alberta's visitor economy.
The 2022 Stampede is set to run from July 8 to 17.
"Festivals large and small were hard hit during the pandemic," Vandal said in a news release. "They are events where families and friends come together and take in the exciting atmosphere.
"The tourism industry is facing a strong comeback providing quality jobs across the country, showcasing stunning landscapes and offering exciting experiences right here in Alberta."
The federal government also provided about $1.8 million for four other tourism projects in southern Alberta: Charmed Resorts, Cochrane Tourism Association, Heritage Park and Tourism Calgary.
This report by The Canadian Press was first published June 30, 2022.
Canopy Growth to exchange C$255.4M in notes for shares and a bit of cash
SMITHS FALLS, Ont. — Canopy Growth Corp. has signed a deal to exchange C$255.4 million of its debt for shares and a little bit of cash.
Under the agreement with a limited number of noteholders, the cannabis company will acquire the 4.25 per cent unsecured convertible senior notes due in 2023 for about C$252.8 million in shares plus approximately C$3 million in cash for accrued and unpaid interest.
The price used to value the shares will be the volume-weighted average trading price on the Nasdaq Global Select Market for the 10 consecutive trading days beginning Thursday, subject to a floor price of US$2.50 and a maximum of US$3.50 per share.
Constellation Brands Inc., through its wholly-owned subsidiary Greenstar Canada Investment Limited Partnership, has agreed to swap half of the C$200 million in notes it holds under the deal.
The company, which is already Canopy's largest shareholder, will receive a minimum of 21.9 million Canopy shares based on the floor price and a maximum of 30.7 million shares.
Constellation currently holds nearly 142.3 million Canopy shares, representing a 35.3 per cent stake in the company.,
This report by The Canadian Press was first published June 30, 2022.
Companies in this story: (TSX:WEED)
The Canadian Press