David Johnston plans to keep role, as House of Commons votes for him to step aside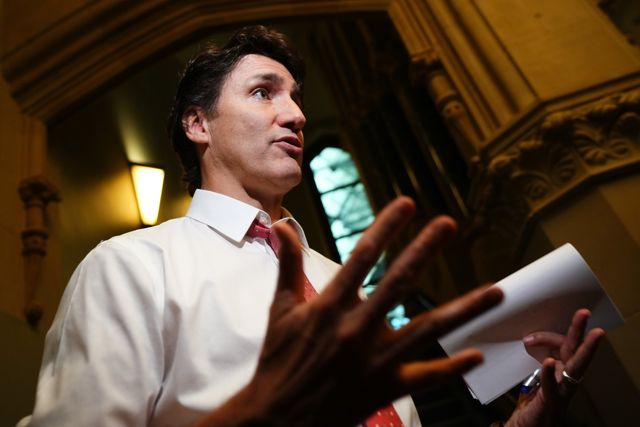 After members of Parliament voted in favour of his ouster Wednesday, David Johnston said his mandate to probe allegations of foreign interference comes from the government — not from the House of Commons.
The former governor general released a statement following the vote on a motion brought forward by the NDP, which the Conservatives and Bloc Quebecois supported while the Liberals stood opposed. It passed 174 to 150.
It called on Johnston — tasked by Prime Minister Justin Trudeau back in March with looking into allegations that China tried to meddle in the past two federal elections — to "step aside from his role."
It asked the government to instead launch a public inquiry into the issue of foreign interference. Johnston, the former governor general, recommended against such an inquiry in his initial report last week.
"When I accepted the mandate to act as independent special rapporteur, I did so with full knowledge of the fact that the work ahead would be neither straightforward nor uncontroversial," Johnston said in his statement.
"I deeply respect the right of the House of Commons to express its opinion about my work going forward, but my mandate comes the government. I have a duty to pursue that work until my mandate is completed."
Earlier in the day, Trudeau said he maintained confidence in Johnston, despite the stance of opposition MPs.
Opposition parties initially decried his appointment because of Johnston's family connections to the prime minister's family and the Pierre Elliott Trudeau Foundation.
Trudeau brushed off those concerns, telling reporters that he views the matter as political parties wanting to score "partisan points."
"The fact of the matter is David Johnston has served this country in extraordinary capacities for decades," Trudeau said Wednesday on his way into a meeting with his Liberal caucus.
"He's taken this incredibly seriously."
Government House leader Mark Holland has said he has been trying to negotiate with opposition parties to find additional avenues to address concerns about foreign interference that go beyond what has already been offered.
Holland has repeatedly said the hyper-political rhetoric around the discussions in public has been counterproductive, but he would not elaborate on what else the government is offering.
Johnston said in his report that due to the sensitive nature of national security and the intelligence he studied, there would be no way to divulge the information Canadians are seeking publicly. He said that would defeat the purpose of a public inquiry.
He said what he plans to do instead is hold a series of public hearings to further probe the issue.
Those hearings would focus on hearing from officials of both past and present governments, as well as members of diaspora communities affected by foreign interference attempts.
"Foreign governments are undoubtedly attempting to influence candidates and voters in Canada, and I have identified serious shortcomings in the way intelligence is communicated and processed from security agencies through to government," Johnston said in his statement Wednesday
"As I have indicated, there is much work yet to be done and a further public process is required to identify specific reforms that are necessary to preserve the integrity of our democratic institutions."
NDP Leader Jagmeet Singh had attempted to walk a fine line in promoting his party's motion. He has said that while he has no qualms with Johnston, he understands that others do and that creates an appearance of bias that taints his work.
Conservative Leader Pierre Poilievre has been egging Singh on to trigger an election over the issue.
The NDP signed on to a confidence-and-supply deal with the Liberals, in which it agreed to support the minority government in key parliamentary votes in exchange for movement on shared priorities, such as dental care.
Singh has said he will not kibosh that deal over the issue, arguing that it wouldn't make sense to set the wheels in motion for an election when Canadians have concerns about alleged foreign interference in the last two federal contests.
The motion was brought forward by NDP Jenny Kwan. She recently told reporters that the Canadian Security Intelligence Service informed her she has been a target of China since before the 2019 federal vote, because of her advocacy around human rights in China.
Trudeau has dismissed allegations of Johnston is in a conflict of interest as politically motivated attacks without any basis in fact.
Speaking to reporters last week, Johnston also defended his work, saying this has been the first time his impartiality has been questioned, which he finds "troubling."
He has said his "friendship" with the prime minister is rooted only in the five or so times their families went skiing together decades ago.
Trudeau was also a student at McGill University at the time when Johnston was serving as principal and vice-chancellor.
This report by The Canadian Press was first published May 31, 2023.
Cyberattacks hit military, Parliament websites as India hacker group targets Canada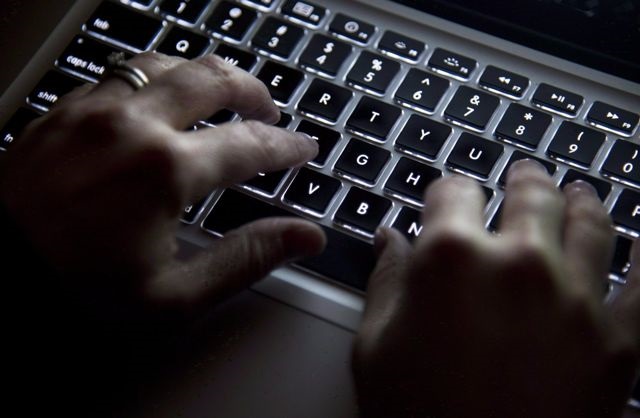 The federal government is coping with apparent cyber attacks this week, as a hacker group in India claims it has sowed chaos in Ottawa. Hands type on a keyboard in Vancouver on Wednesday, December, 19, 2012. THE CANADIAN PRESS/Jonathan Hayward
By Dylan Robertson in Ottawa
The federal government is coping with apparent cyberattacks this week, as a hacker group in India claims it has sowed chaos in Ottawa.
The Canadian Armed Forces said that its website became unavailable to mobile users midday Wednesday, but was fixed within a few hours.
The military said the site is separate from other government sites, such as the one used by the Department of Defence and internal military networks. The incident remains under investigation.
"We have no indication of broader impacts to our systems," said a statement from spokeswoman Andrée-Anne Poulin.
Meanwhile, various pages on the House of Commons website continued to load slowly or incompletely on Thursday due to an ongoing attack that officials say started Monday morning.
The Commons administration said it was facing a distributed denial-of-service attack, which is when bots swarm a website with multiple visits and cause it to stop loading properly.
"House of Commons systems responded as planned to protect our network and IT infrastructure. However, some websites may be unresponsive for a short period," spokeswoman Amélie Crosson said in a written statement Thursday morning.
"The House of Commons IT support team, in collaboration with our partners, have implemented mitigating measures and restored services to appropriate service levels. The IT team is still continuously monitoring for such activities."
She added that the Commons administration is helping their Senate colleagues "to provide guidance and support them to restore services."
Elections Canada also experienced roughly an hour-long denial-of-service attack starting around midnight early Wednesday, Ottawa time.
"This website does not host any sensitive data or information. It is separate from our main website, elections.ca, and is hosted by an external service provider. It is in no way connected to the network that supports elections.ca," the agency wrote in a statement.
"Our systems are monitored in real time both internally, and by the Canadian Cyber Security Centre, enabling us to quickly detect any anomalies on our platforms and systems. They are aware of the incident."
That centre is under the umbrella of the Communications Security Establishment, Canada's signals-intelligence agency.
A hacking group named Indian Cyber Force claimed responsibility for the incidents involving the military and Elections Canada, and it appeared to have managed to infiltrate a handful of websites owned by small businesses in Canada.
The group made reference to Prime Minister Justin Trudeau telling Parliament on Sept. 18 that there were "credible allegations" of Indian involvement in the killing of Sikh independence activist Hardeep Singh Nijjar, who had been wanted by India for years and was gunned down in June outside the temple he led.
The hacking group has posted multiple versions of a message riddled with spelling and grammatical errors onto websites of restaurants and medical clinics.
The affected sites show a message on a black background with green digits, similar to the film "The Matrix," as warlike music plays.
The message described Canada as a haven for terrorists — a "heaven hub," it said in butchered English — and similarly insulted Sikh separatists.
It also criticized Trudeau for "throwing something without any prove," or proof.
The group claimed to have attacked Elections Canada and the Ottawa Hospital, though these sites appeared to be operating normally Thursday morning. The Canadian Press has asked those responsible for these web pages to confirm whether they have been affected.
The hacking group also claimed to have taken down the Global Affairs Canada website for travel advisories, but the department insists this hasn't happened, and the group deleted that claim from its account on the social-media application Telegram.
News of the attacks came as questions abounded over Indian officials' level of co-operation with Canadian officials over Trudeau's allegations — and to what extent allies such as the United States were advocating on Canada's behalf.
On Thursday, U.S. Secretary of State Antony Blinken met with India's foreign-affairs minister Subrahmanyam Jaishankar.
Neither of them made mention of the controversy in Canada when they emerged briefly to pose for photos before their meeting began.
During a State Department briefing prior to that meeting, spokesman Matthew Miller refused to speculate on what the secretary would tell Jaishankar directly.
"What I will say, however, is we have consistently engaged with the Indian government on this question and have urged them to co-operate, and that engagement and urging them to co-operate will continue," Miller said.
"We urge them to co-operate with the Canadian investigation."
Miller flatly refused comment when asked about a television interview last week with U.S. ambassador to Canada David Cohen, who confirmed that Canada received intelligence from one of its Five Eyes security partners.
"I am not going to speak to intelligence matters from the podium."
This report by The Canadian Press was first published Sept. 28, 2023.
— With files from James McCarten in Washington, D.C.
After briefing on intel, Singh says 'clear evidence' India involved in B.C. killing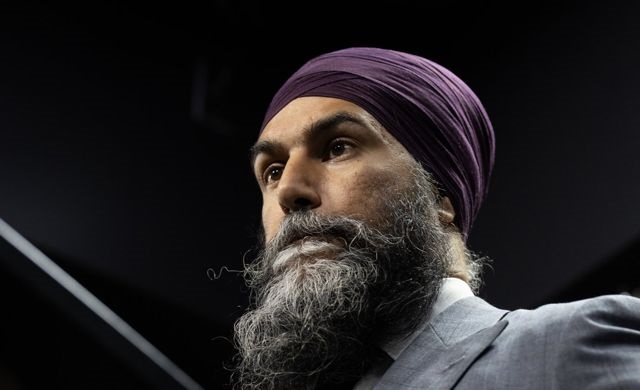 New Democratic Party leader Jagmeet Singh speaks with the media on Parliament Hill, Tuesday, September 26, 2023 in Ottawa. THE CANADIAN PRESS/Adrian Wyld
By Stephanie Taylor in Ottawa
Federal NDP Leader Jagmeet Singh said Tuesday he received an intelligence briefing about allegations that the Indian government could be behind the killing of a Sikh gurdwara leader in British Columbia.
"I can confirm what the prime minister has shared publicly: that there is clear intelligence that Canada has that lays out the following case that a Canadian citizen was killed on Canadian soil and a foreign government was involved," Singh told reporters in Ottawa on Tuesday.
"That intelligence is something that I think is very credible."
Prime Minister Justin Trudeau told the House of Commons Sept. 18 about "credible allegations" that the Indian government was involved in the June death of Hardeep Singh Nijjar in Surrey, B.C.
The well-known activist belonged to a movement that advocated for the creation of an independent Sikh state in India's Punjab province. India's government had labelled him a terrorist but has denied any involvement in his killing, calling the allegations by Trudeau "absurd and motivated."
The extraordinary allegation has worsened already rocky relations between India and Canada. India's government has accused Canada of not providing evidence to back up its claim, while Trudeau and other other ministers have called on India to co-operate with investigations.
Singh said Trudeau first told him and Conservative Leader Pierre Poilievre about the allegations against India before sharing them publicly. Three days later, Singh received a briefing from Trudeau's national security adviser, Jody Thomas.
Singh told reporters Tuesday that he was able to request the briefing on the matter because of the top-secret security clearance he obtained to review foreign-interference materials prepared by former governor general David Johnston, who had been named as a special rapporteur to explore that issue. Johnston has resigned from that role.
The former governor general's report had concluded that Trudeau's government did not knowingly or negligently fail to act on foreign attempts to interfere in the last two federal elections.
He had also recommended against calling a public inquiry into the issue. The Liberal government ended up tapping Quebec Court of Appeal Justice Marie-Josée Hogue to lead one earlier this month after months of outcry from, and discussions with, opposition parties.
Singh said that after reviewing the confidential material he had access to from Johnston, he agrees a public inquiry into foreign interference is necessary.
Poilievre has so far rejected getting the clearance needed to review the top-secret annex from Johnston's earlier report.
Poilievre said Tuesday that he was offered a briefing similar to one B.C. Premier David Eby received on the matter.
He said he doesn't believe the briefing will offer any more substantial details on the allegation and would only force him to be tight-lipped about whatever he learned.
The Conservative leader has called on Trudeau to "come clean" about the evidence behind the allegation against India, saying Canadians deserve more facts.
Singh said Tuesday he does not support that call.
"They're matters of national security and so information cannot be released beyond the general statements that were released," he said.
"There's going to be a next step in the investigation and a prosecution and then information will be made public in an appropriate manner. … To do it early would jeopardize the investigation."
A Canadian official told The Associated Press that the allegation of India's involvement is based on surveillance of Indian diplomats in Canada, including intelligence provided by a major ally.
The official said the communications involved Indian government officials and Indian diplomats in Canada and that some of the intelligence was provided by a member of the "Five Eyes" intelligence-sharing alliance — Canada, the U.S., Britain, Australia and New Zealand.
The official did not say which ally provided the intelligence or give any details of the communications or how they were obtained. The official spoke on condition of anonymity because they weren't authorized to discuss the matter publicly.
In an interview with CTV's Question Period that aired on Sunday, David Cohen, the U.S. ambassador to Canada, confirmed "there was shared intelligence among Five Eyes partners that helped lead Canada to making the statements that the prime minister made."
He said he does not generally comment on "private diplomatic conversations," but added: "There was a lot of communication between Canada and the United States about this, and I think that's as far as I'm comfortable going."
This report by The Canadian Press was first published Sept. 26, 2023.
— With files from James McCarten in Washington and The Associated Press.