CP NewsAlert: StatCan data shows 300k Quebec kids eligible for English school
MONTREAL — New data from Statistics Canada's 2021 census shows close to one in eight children in Canada — or more than 800,000 — are eligible for an education in a minority language, including more than 300,000 Quebec kids eligible to go to school in English.
More coming.
The Canadian Press
Tom Brady retires at 45, insisting this time it's 'for good'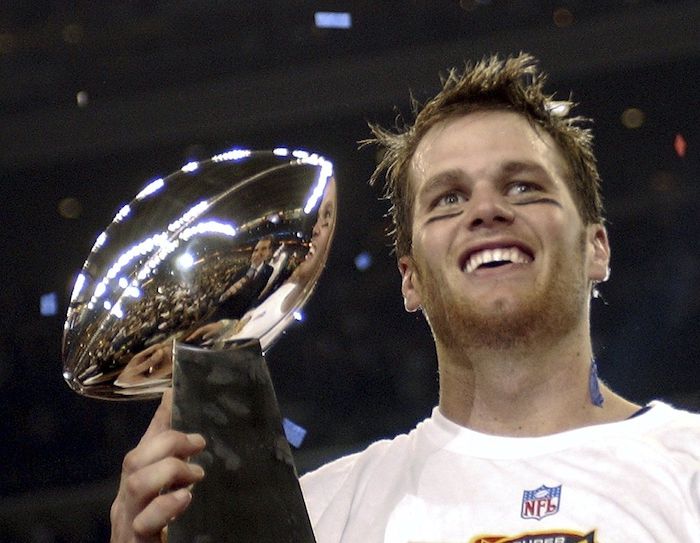 TAMPA, Fla. (AP) — Tom Brady, who won a record seven Super Bowls for New England and Tampa, has announced his retirement.
Brady — the most successful quarterback in NFL history, and one of the greatest athletes in team sports — posted the announcement on social media Wednesday morning, a brief video lasting just under one minute.
"Good morning guys. I'll get to the point right away," Brady says as the message begins. "I'm retiring. For good."
He briefly retired after the 2021 season but wound up coming back for one more year with the Tampa Bay Buccaneers. He retires at age 45, the owner of numerous passing records in an unprecedented 23-year career.
A year ago when he retired, it was in the form of a long Instagram post. But about six weeks later, he decided to come back for one more run. The Buccaneers — with whom he won a Super Bowl two seasons ago — made the playoffs again this season, losing in their playoff opener. And at the time, it begged the question about whether Brady would play again.
Only a couple of weeks later, he has given the answer.
"I know the process was a pretty big deal last time, so when I woke up this morning, I figured I'd just press record and let you guys know first," Brady says in the video. "I won't be long-winded. You only get one super emotional retirement essay and I used mine up last year.
"I really thank you guys so much, to every single one of you for supporting me. My family, my friends, teammates, my competitors. I could go on forever. There's too many. Thank you guys for allowing me to live my absolute dream. I wouldn't change a thing. Love you all."
Brady is the NFL's career leader in yards passing (89,214) and touchdowns (649). He is the only player to win more than five Super Bowls and has been MVP of the game five times.
Brady announced his retirement one day after attending the premiere of "80 for Brady" — which comes out Friday — in Los Angeles. The movie tells the story of four lifelong friends, played by Lily Tomlin, Jane Fonda, Rita Moreno and Sally Field, who went to a Super Bowl to see Brady play.
He was asked Tuesday night whether he felt a connection working with women — the four stars range in age from 76 to 91 — who don't want to retire.
"They're working hard and they love it. So good for them," Brady told The Associated Press. "You know, it's just that's what life is about. You got to, you know, wake up every day with a purpose. And when you find something you love to do, you know, it's hard to stop. You really enjoy it. And there's a lot of aspects that you do enjoy. So they still bring it at this age. It's really unbelievable to watch them on set and how much energy they have. And I certainly was inspired by them and learned a lot of lessons on this whole experience."
Famously underrated coming into the NFL — he was picked 199th in the 2000 draft by the Patriots, behind six other quarterbacks, three kickers and a punter — Brady certainly wasn't expected to become synonymous with greatness. He played in one game as a rookie, completing one of three passes for six yards.
The next year, it all changed.
Brady took over as the Patriots' starter, the team beat the St. Louis Rams in the Super Bowl that capped the 2001 season and he and New England coach Bill Belichick were well on their way to becoming the most successful coach-QB duo in football history.
More Super Bowl wins came after the 2003 and 2004 seasons. The Patriots returned to football's mountaintop for a fourth time in Brady's era a decade later to cap the 2014 season, the start of three more titles in a span of five years.
In 2020, he joined the Buccaneers and won his seventh Super Bowl. He spent his last three years with Tampa Bay, getting them to the playoffs in each of those seasons.
"I think I've been on the record dozens of times saying there's no quarterback I'd rather have than Tom Brady, and I still feel that way," Belichick said in 2021 — shortly before Tampa Bay, with Brady, came to New England and beat the Patriots in a game dubbed "The Return." "I was very lucky to have Tom as the quarterback, to coach him, and he was as good as any coach could ever ask for."
Brady has won three NFL MVP awards, has been a first-team All-Pro three times and was selected to the Pro Bowl 15 times.
Brady and model Gisele Bündchen finalized their divorce this past fall, during the Bucs' season. It ended a 13-year marriage between two superstars who respectively reached the pinnacles of football and fashion.
It was announced last year that when Brady retires from playing, he would join Fox Sports as a television analyst in a 10-year, $375 million deal.
___
AP NFL: https://apnews.com/hub/nfl and https://apnews.com/hub/pro-32 and https://twitter.com/AP_NFL
Immigration increase alone won't fix the labour market, experts say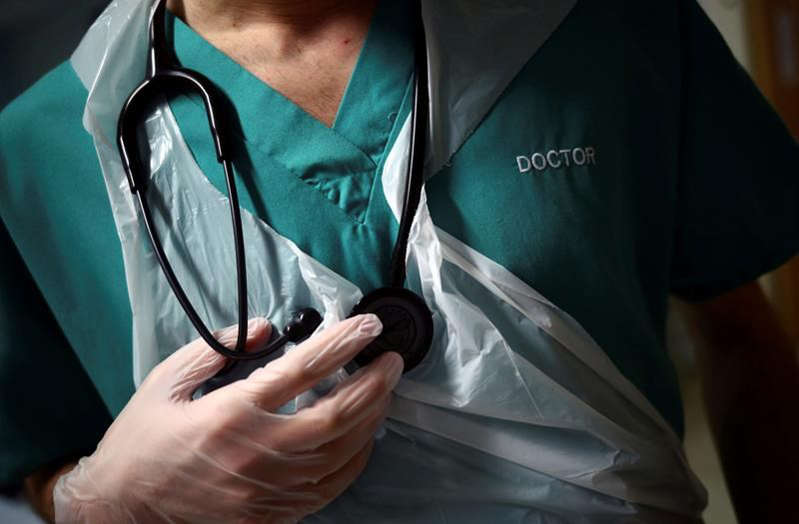 By Rosa Saba
Experts say Canada's plan to increase immigration may ease some pressures in the labour market, but bigger changes are needed to ensure new permanent residents are matched with the jobs that most need filling.
With the unemployment rate at historic lows, many companies are "starved" for workers, and new immigrants will help fill some of the need, said Ravi Jain, principal at Jain Immigration Law and co-founder of the Canadian Immigration Lawyers Association.
The federal government's new immigration plan calls for the admission of 1.45 million more new permanent residents over the next three years, beginning with 465,000 in 2023 and reaching 500,000 in 2025. That's compared with 341,000 in 2019.
According to Immigration, Refugees and Citizenship Canada, the plan is intended to help attract labour in key sectors, including healthcare, skilled trades, manufacturing and technology.
"It's clear that there are real gaps, real demands, and real needs," said Naomi Alboim, a senior policy fellow at Toronto Metropolitan University and a former Ontario Deputy Minister of Immigration.
But upping immigration levels is just one way to begin addressing those needs, she said — the government's plan should be part of a wider initiative to address temporary workers, international students and a larger range of jobs.
Change is needed to ensure new Canadians are well-matched to jobs that maximize their skills, qualifications and experience, said Alboim.
Recent immigrants are less likely to see their skills and education utilized than Canadian-born workers, Statistics Canada said, and new and recent immigrants are overrepresented in certain industries, including transportation and warehousing, and accommodation and food services.
Government policies have created a mismatch between the specific skills employers are looking for and the skills of immigrants being approved, Toronto immigration lawyer Sergio Karas said.
Some of this mismatch begins with international students, said Karas. Though many international students plan to become permanent residents after they graduate, many of them aren't in programs for jobs that are in demand by immigration policies, like healthcare or trades, he said.
International students and temporary foreign workers (TFWs) have made up an increasingly large portion of Canada's economic immigrants, or those selected for their contribution to the economy, who made up more than half of recent immigrants in 2021, Statistics Canada said.
In 2020, 67 per cent of the country's principal applicants in the economic class were previously temporary foreign workers or international students, the agency said.
But that 67 per cent is a relatively small portion of all the temporary workers and international students in Canada, said Alboim. Canada had 777,000 TFW work permit holders in 2021, and almost 622,000 international students that year, Statistics Canada said.
Canada's dependence on temporary workers to fill long-term gaps is a huge problem, said Alboim. It creates little incentive to improve wages, conditions or supports for temporary workers, she said.
Federal immigration policy seems laser-focused on jobs requiring higher levels of training and education, said Alboim, a barrier to permanent residency for many TFWs and international students.
That's despite the fact that much of Canada's labour shortage is in jobs that require lower levels of education or experience, jobs that many temporary workers and students take on, said Alboim.
The federal government should expand its scope to prioritize more of these kinds of jobs, she said.
"There are way, way, way more people here now with temporary status that will never be able to transition to permanent residency, assuming they want to, unless the rules for permanent residency are changed to recognize that we actually need them too," she said.
However, not all the onus lies on the federal government, Jain said. One ongoing problem has been immigrants' credentials not being recognized in Canada, and while there have been some recent changes aimed at improving that, more needs to be done, he said. These credentials are the jurisdiction of provinces and territories, not Ottawa.
Provincial and regional immigration programs often do a better job of bringing in workers who can meet a wide range of labour needs including in lower-skill jobs, Alboim said, noting those programs are set to increase under the federal government's plan.
A legislative amendment recently gave the minister of immigration the power to select immigrants for Express Entry programs based on specific qualities like occupation, but currently Alboim anticipates that use of that power will be focused on higher-level jobs.
"(There are) real needs at the high end, which immigration should certainly be focused on, but not exclusively," she said.
Jain agreed.
"My worry is that if the targeted draws get too heavy, like if it's weighted too much in terms of the proportion of people coming in, then I worry that some of these other folks will get marginalized," he said.
"There needs to be some kind of a balance."
— With files from Lee Berthiaume
This report by The Canadian Press was first published Jan. 19, 2023.