CP NewsAlert: Liberals withdraw controversial amendment to guns bill
OTTAWA — The federal Liberals are withdrawing a controversial amendment to their guns bill that would have added many popular hunting rifles and shotguns to a list of prohibited firearms in Canada.
The amendment has caused an outcry in many parts of rural Canada, and the Liberals have been under pressure from many of their own MPs to change or withdraw the new definition of weapons being banned.
More coming.
The Canadian Press
CP NewsAlert: Boy who shot police previously apprehended under Mental Health Act
Edmonton police say a16-year-old boy who shot and killed two officers a week ago had been apprehended in November under the Mental Health Act and taken to hospital for assessment.
Police also say the same gun was used in a shooting days earlier at a nearby pizza restaurant that left a man injured.
More coming.
The Canadian Press
Alberta information commissioner to investigate Kearl tailings leak notifications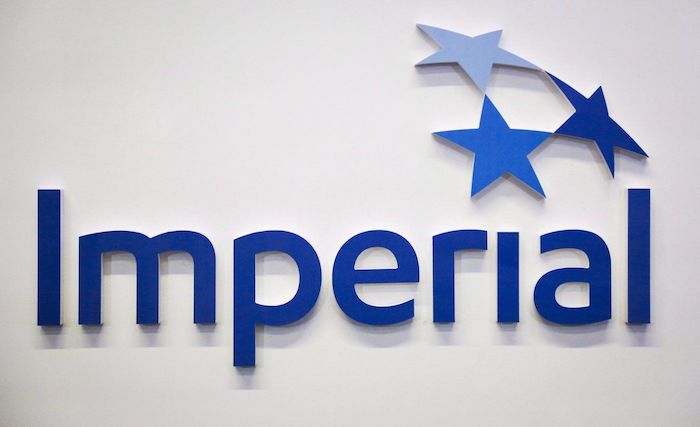 By Bob Weber in Edmonton
Alberta's information commissioner has started an investigation into how the province's energy regulator notified the public about tailings pond releases at Imperial Oil's Kearl mine.
"Information and Privacy Commissioner Diane McLeod has launched an investigation into the Alberta Energy Regulator concerning AER's consideration of the public interest override," said a news release Wednesday from the commissioner.
In the release, McLeod said the probe is to examine whether the regulator had a duty to release information about risks to the environment, public health or a group of people.
"Did AER have a duty … to disclose information that is clearly in the public interest?" the release asks.
The investigation could also be expanded to include "any other implicated public body," it says.
The probe stems from two releases of toxic oilsands tailings water from the Kearl mine north of Fort McMurray, Alta.
The first release was spotted and reported in May as discoloured water near a tailings pond. It was found to be tailings seepage, but no further updates were provided to area First Nations until February, when it was disclosed to the public and federal and provincial environment ministers, along with a second release of 5.3 million litres of tailings.
Area First Nations were furious about the fact their members harvested in the area for nine months without being told of possible contamination. The government of the Northwest Territories said the silence violated a bilateral agreement it has with Alberta.
On Monday, Indigenous leaders from communities downstream of the mine up to the Beaufort Sea condemned what they called "failures on the management of tailings ponds, including the recent tailings leak from the Imperial Oil Kearl project."
On Wednesday, Prime Minister Justin Trudeau also criticized the delayed response.
"We need to understand why the company and the regulator were so slow to notify," he said in response to a question from N.W.T. MP Michael McLeod in the House of Commons.
Alberta Premier Danielle Smith has said the onus was on Imperial Oil to disclose the releases. She called for "radical transparency" from oilsands operators.
Federal Environment Steven Guilbeault has said reform is necessary to ensure it never happens again. The federal and provincial governments have said they are assembling a working group to improve environmental communications in the oilsands.
The investigation was requested by Drew Yewchuk, a law student at the University of British Columbia and staff lawyer at the University of Calgary's Public Interest Law Clinic.
"I'm happy to see this going ahead," he said.
In a post on a blog that concerns Alberta legal issues, Yewchuk wrote the Freedom of Information and Protection of Privacy Act contains a section that obliges public bodies to disclose information about risks of significant harms to the environment or human health and safety.
"All of those requirements appear to have been met in this case," Yewchuk wrote. "So why did the AER not warn the affected communities and the public until the problem literally overflowed, and even then chose to provide very little information?"
Yewchuk also noted the legislation contains protection for whistleblowers.
He said this is the first time the commissioner has investigated whether a public body should have released public-interest information on its own, without having been asked for it.
Information commissioner investigations can take months, if not years.
"I'm hoping this will get some prioritization," Yewchuk said.
McLeod said no further details will be available on the investigation, including a timeline for its completion.
"A public investigation report may be issued upon conclusion of the investigation," the release from her office said.
This report by The Canadian Press was first published March 22, 2023.