Colorado voters decriminalize psychedelic mushrooms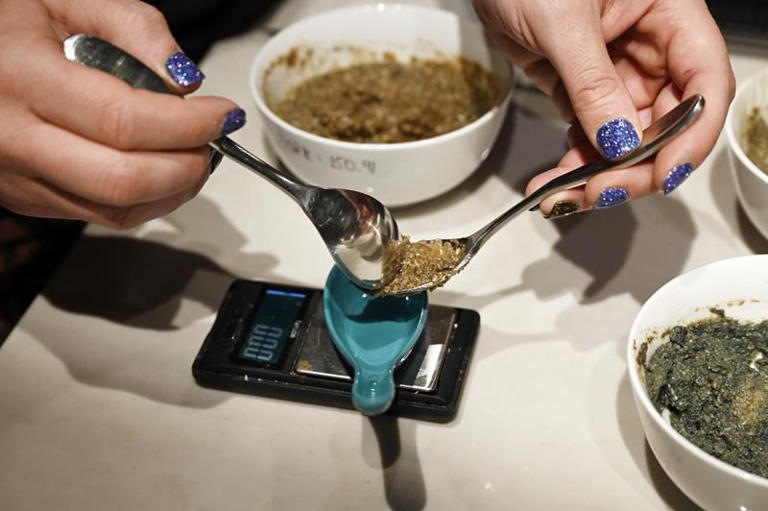 DENVER (AP) — Colorado voters have passed a ballot initiative to decriminalize psychedelic mushrooms for people 21 and older and to create state-regulated "healing centers" where patients can experience the drug under supervision.
Colorado becomes the second state, after Oregon, to vote to establish a regulated system for substances like psilocybin and psilocin, the hallucinogens found in some mushrooms. The initiative, which would take effect in 2024, also will allow an advisory board to add other plant-based psychedelic drugs to the program in 2026.
Supporters argued that the state's current approach to mental health has failed and that naturally occurring psychedelics, which have been used for hundreds of years, can treat depression, PTSD, anxiety, addiction and other conditions. They also said jailing people for the non-violent offense of using naturally occurring substances costs taxpayers money.
Critics warned that the Food and Drug Administration has not approved the substances as medicine. They also argued that allowing "healing centers" to operate, and allowing private personal use of the drugs, would jeopardize public safety and send the wrong message to kids and adults alike that the substances are healthy.
The move comes a decade after Colorado voted to legalize recreational marijuana, after initially allowing its use for medical reasons, which led to a multibillion-dollar industry with hundreds of dispensaries popping up across the state.
Critics of the latest ballot initiative say the same deep-pocketed players who were involved in legalizing recreational marijuana are using a similar playbook to create a commercial market, and eventually recreational dispensaries, for dangerous substances.
Voters in this week's midterm elections approved recreational marijuana in Maryland and Missouri but rejected it in two other states, signaling support gradually growing for legalization even in conservative parts of the country.
The results mean that 21 states have approved marijuana's recreational use.
Under the measure, the psychedelics that would be decriminalized are listed as schedule 1 controlled substances under state and federal law and are defined as drugs with no currently accepted medical use with a high potential for abuse.
Even so, the FDA has designated psilocybin a "breakthrough therapy" to treat major depressive disorder. The designation can expedite research, development and review of a drug if it might offer substantial improvements over existing treatments.
Colorado's ballot initiative would allow those 21 and older to grow, possess and share the psychedelic substances but not sell them for personal use. It also would allow people who have been convicted of offenses involving the substances to have their criminal records sealed.
In 2020, Oregon became the first state in the nation to legalize the therapeutic, supervised use of psilocybin after 56% of voters approved Ballot Measure 109. But unlike the Colorado measure, Oregon allows counties to opt out of the program if their constituents vote to do so.
Oregon's initiative is expected to take effect at the beginning of next year.
Washington, D.C., and Denver have partially decriminalized psychedelic mushrooms by requiring law enforcement officers to treat them as their lowest priority.
___
Follow the AP's coverage of the midterm elections at https://apnews.com/hub/2022-midterm-elections and check out https://apnews.com/hub/explaining-the-elections to learn more about the issues and factors at play.
Thomas Peipert, The Associated Press
B.C. parent launches class-action lawsuit against makers of Fortnite video game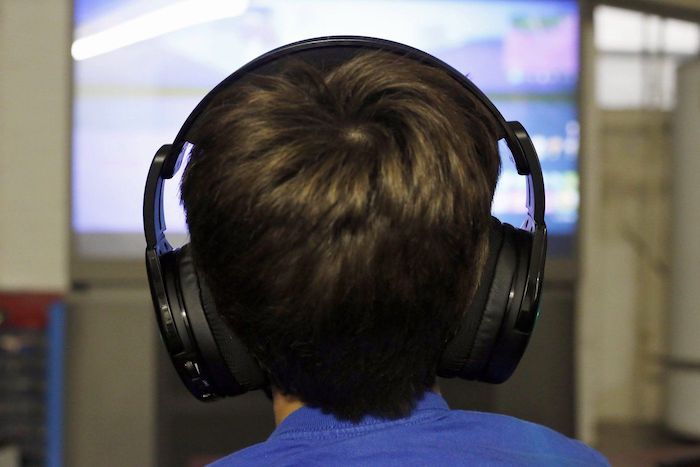 A child plays the video game "Fortnite" in Chicago, Saturday, Oct.6, 2018. A Vancouver parent has launched a proposed class-action lawsuit against the makers of Fortnite, saying the popular video game is designed to be "as addictive as possible" for children. THE CANADIAN PRESS/AP/Martha Irvine
By Chuck Chiang in Vancouver
A Vancouver parent has launched a proposed class-action lawsuit against the makers of Fortnite, saying the popular video game is designed to be "as addictive as possible" for children.
In the lawsuit filed in B.C. Supreme Court on Friday, the plaintiff identified only as A.B. says her son downloaded Fortnite in 2018 and "developed an adverse dependence on the game."
The statement of claim says the game incorporates a number of intentional design choices such as offering rewards for completing challenges and making frequent updates, which encourages players to return repeatedly.
Fortnite creator Epic Games says in a written response released Monday that it will fight the "inflammatory allegations."
The plaintiff statement says Epic Games enriches itself by making content and customization options purchasable via an in-game currency, which are purchased with real cash.
The class-action lawsuit would still need approval from a judge and none of the allegations have been proven in court.
The plaintiff is seeking damages alleging the game breaches the B.C. Business Practices and Consumer Protection Act, as well as for "unjust enrichment" and medical expenses for psychological or physical injuries, among other claims.
"Video games have been around for decades, but Fortnite is unique in that the science and psychology of addiction and cognitive development are at the core of the game's design," the court statement says.
It describes the game as "predatory and exploitative," given its popularity among minors.
Epic Games says the company has had "cabined accounts" in place since 2022, which allow for parents to track their children's playtime and limit purchases.
Other measures such as a daily spending limit for players under 13 and instant purchase cancellations are also in place, the company says.
"These claims do not reflect how Fortnite operates and ignore all the ways parents can control their child's experience through Epic's parental controls," the statement says.
In the lawsuit, A.B. says her son began playing Fortnite: Battle Royale on a Sony PlayStation 4 game console when he was nine years old. The boy, she said, soon began buying various Fortnite products while adding the game to different platforms at home, including on a mobile phone and a computer.
Since that time, A.B. says Epic Games "received payment for numerous charges" made to her credit card without her authorization. The statement says A.B.'s son spent "thousands of dollars" on in-game purchases.
"If Epic Games had warned A.B. that playing Fortnite could lead to psychological harm and financial expense, A.B. would not have allowed (her son) to download Fortnite," the statement says.
The lawsuit, if approved by the court, would cover three classes of plaintiffs: an "Addiction Class" of people who suffered after developing a dependence on Fortnite, a "Minor Purchaser Class" that includes gamers who made purchases in the game while under the age of majority, and an "Accidental Purchaser Class" of users who mistakenly bought items due to the game's design.
The lawsuit would cover all persons affected by Fortnite in Canada except Quebec, where Epic lost its attempt last month to appeal a court decision there to authorize a similar class-action suit.
In the Quebec class-action appeal attempt, Epic lawyers argued the claims that children were becoming addicted to Fortnite were "based purely on speculation," and no scientific consensus exists on cyberaddiction.
Epic Games also said in the Quebec case that it was not given a chance to argue against the claim that minors who bought Fortnite's in-game currency were taken advantage of.
Quebec Appeal Court Justice Guy Cournoyer said in his decision that Epic did not demonstrate any significant error on the lower court judge's decision to authorize the class-action lawsuit in that case.
Epic said in documents made public in a separate legal battle with Apple in the United States that Fortnite made more than US$9 billion combined in 2018 and 2019.
The legal claim in Quebec against the video game maker still needs to be argued in court.
This report by The Canadian Press was first published March 20, 2023.
Alberta program trains rural health-care workers in supporting sex assault victims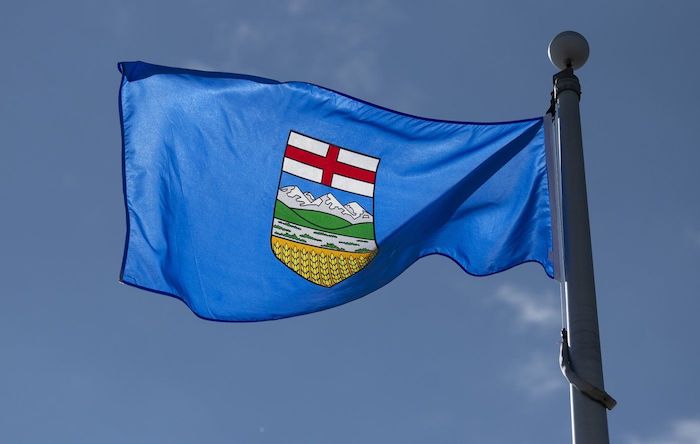 Edmonton (CP) – The Alberta government says $1 million in funding is to be used to train rural health-care providers to better support victims of sexual assault.
The money, announced in October, helped Grande Prairie's Northwestern Polytechnic develop an online course for specialized training.
The course, called Rural Sexual Assault Care-Expanded, teaches how to provide comprehensive, trauma-informed care to survivors of recent sex assaults.
It focuses on assessment, forensic evidence collection and court testimony.
The government says too often sex assault survivors in rural Alberta must drive long distances to access essential care and services.
The funding is to cover the cost of the online course for registered nurses, nurse practitioners, registered midwives and doctors in rural Alberta.
"We want to ensure that as many health-care providers as possible have access to training to best support survivors of sexual assault when they are most vulnerable, and no matter where they live in the province," Tanya Fir, Alberta's parliamentary secretary for the status of women, said in a news release Monday.
"Alberta's government is committed to supporting all survivors and ensuring the resources and support they deserve are available to them."
This report by The Canadian Press was first published March 20, 2023.