China locks down city of 9 million amid new spike in cases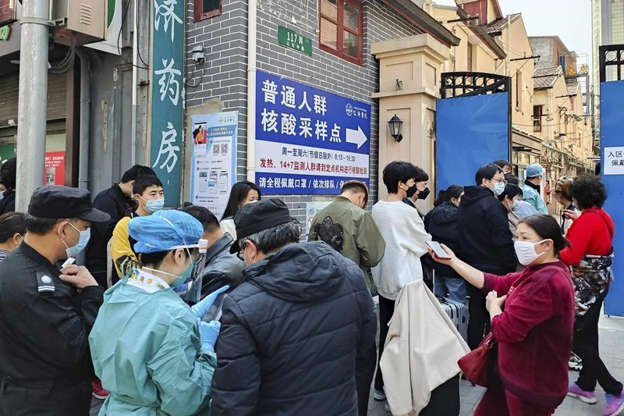 BEIJING (AP) — China on Friday ordered a lockdown of the 9 million residents of the northeastern city of Changchun amid a new spike in COVID-19 cases in the area attributed to the highly contagious omicron variant.
Residents are required to remain home, with one family member permitted to venture out to buy food and other necessities every two days. All residents must undergo three rounds of mass testing, while non-essential businesses have been closed and transport links suspended.
The latest lockdowns, which also include Yucheng with 500,000 people in the eastern province of Shandong, show China is sticking to the draconian approach to the pandemic it has enforced for most of the past two years, despite some earlier indications that authorities would be implementing more targeted measures.
China reported another 397 cases of local transmission nationwide on Friday, 98 of them in Jilin province that surrounds Changchun, a center of the country's auto industry. In the entire province, cases have exceeded 1,100 since the latest outbreak first struck late last week.
Just two cases were reported within Changchun itself on Friday, bringing its total to 78 in recent days. Authorities have repeatedly pledged to lock down any community where one or more cases are found under China's "zero tolerance" approach to the pandemic.
Another 93 cases were confirmed in the nearby city of Jilin that bears the same name as the surrounding province. Authorities have already ordered a partial lockdown in the city and severed travel links with other cities.
Officials of the Jilin Agricultural Science and Technology University have been sacked after a cluster of infections was reported on campus and students complained on social media that those who tested positive were being confined in school libraries and other buildings in poor conditions.
The school has registered 74 confirmed cases and transferred more than 6,000 people to quarantine, according to state broadcaster CCTV.
Aerial images showed students in hazmat suits lining up in the cold and dark waiting to be transferred.
The Associated Press
From Cafe Owner to Political Activist at the heart of the Alberta Prosperity Project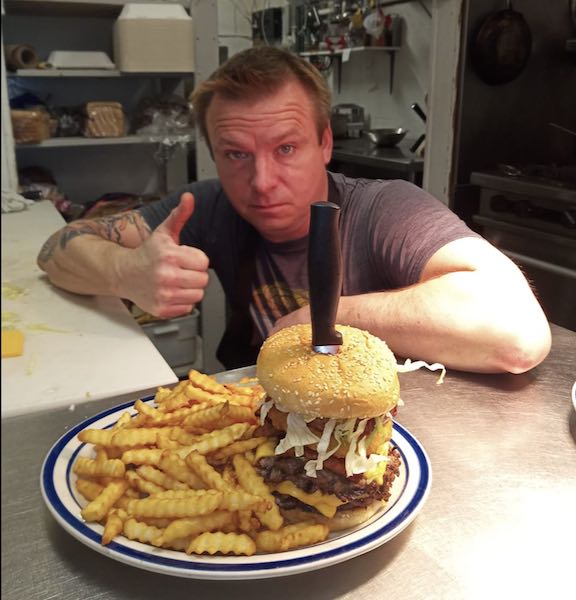 The COVID pandemic has turned Central Alberta Cafe Owner Chris Scott into nothing short of a lightning rod.
Many business owners grumbled and suffered through a couple years of mayhem due to wave after wave of COVID and the various restrictions affecting day to day operations. Where most business owners zigged, Scott, as they say… zagged.
Chances are you know something about his story as he's been in the news and seemingly on a never ending speaking tour ever since this all started.
You likely won't be surprised to know Chis Scott is still operating his cafe, still facing court charges, and heavily involved in trying to influence Alberta politicians.
No matter what side of this discussion you fall on, no matter what you think of the business owners, doctors, and religious leaders who stood in defiance of covid restrictions, this conversation will help you understand where those who have emerged as leaders of those who stood up to the health restrictions are putting their attention in the summer of 2022.
If you're interesting in learning more about the Alberta Prosperity Project.
If you're interested in WS Full Steam Ahead
CDC Quietly Ends Differentiation on Covid Vaccination Status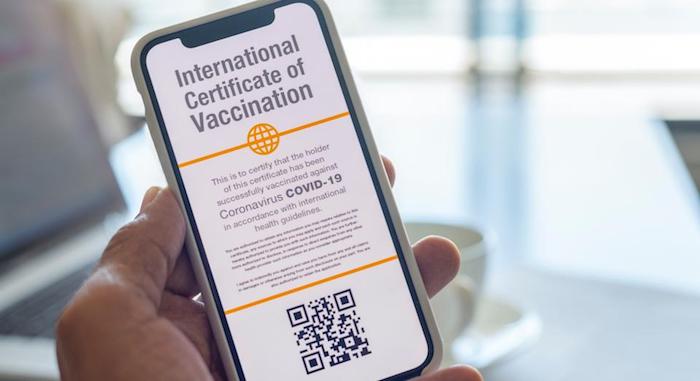 Thursday, the US Centers for Disease Control and Prevention (CDC) quietly ended its policy of differentiating within COVID-19 prevention guidance between those who have received Covid vaccines and those who have not.
CDC's COVID-19 prevention recommendations no longer differentiate based on a person's vaccination status because breakthrough infections occur, though they are generally mild, and persons who have had COVID-19 but are not vaccinated have some degree of protection against severe illness from their previous infection.
As explained by the CDC's Greta Massetti, lead author of the new guidance:
Both prior infection and vaccination confer some protection against severe illness, and so it really makes the most sense to not differentiate with our guidance or our recommendations based on vaccination status at this time.
Someone might want to tell the millions of workers who lost their jobs, the millions of students who received injections out of anticipation for school mandates, and the millions of law-abiding citizens who have been, and often continue to be, excluded from everyday life activities and basic medical care due to their unwillingness to show proof that they received an mRNA shot they neither wanted nor needed, a differentiation that the CDC now admits does not make sense. All cool, I'm sure.