CFIB urges Ottawa to reverse trucker vaccine rule amid driver shortage, higher costs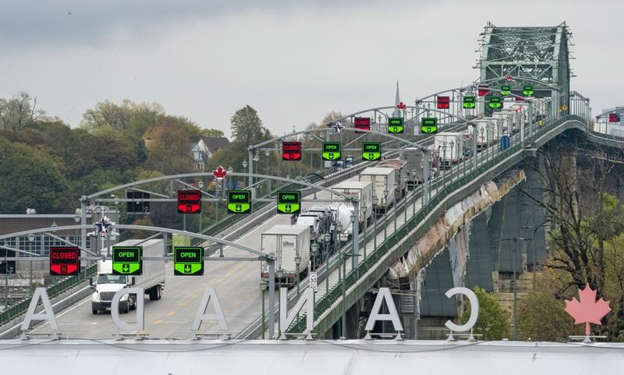 TORONTO — Canada's largest association of small and medium-sized businesses is urging the federal government to reverse its policy banning unvaccinated truck drivers from entering Canada.
The Canadian Federation of Independent Business says the vaccine mandate is creating supply shortages and driving up shipping costs.
CFIB president Dan Kelly says businesses were already facing a major supply chain crunch and price increases on everything from fuel to building materials.
He says Ottawa's border policy threatens to exacerbate those issues at a time when small businesses can't handle any additional costs or uncertainty.
The CFIB represents 95,000 small- and medium-sized enterprises in Canada, including roughly 500 in the trucking sector.
The business group says the transportation industry has been one of the hardest hit by labour shortages, with a recent survey finding 68 per cent of businesses in the sector are unable to hire enough staff.
This report by The Canadian Press was first published Jan. 26, 2022.
The Canadian Press
Analysts say natural gas could go even higher after breaking 14-year record this week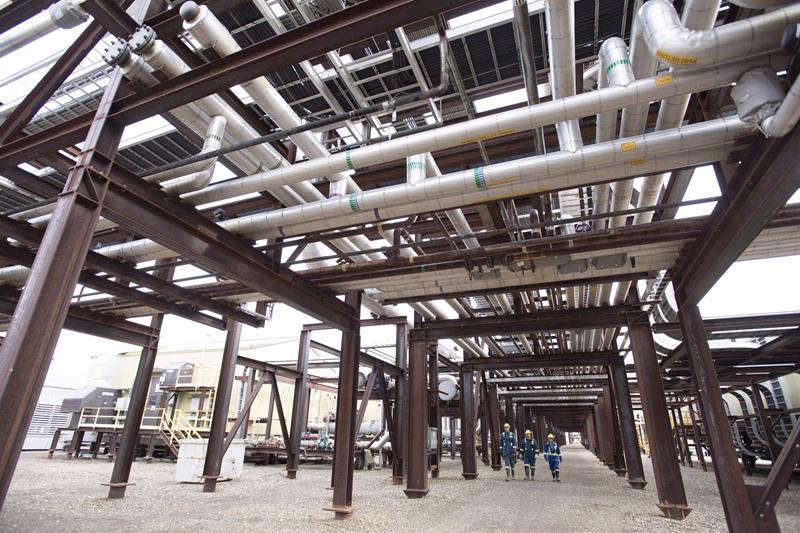 CALGARY — The price of natural gas hit heights not seen since 2008 this week and analysts say it could go even higher this summer.
The U.S. benchmark natural gas price hit is currently trading at around US$8.60 per million British thermal units, or MMBtu. It surged to over $9 earlier in the week.
Analysts say the price could break $10 this summer due to low inventories and global concerns about energy security.
Summer heat waves could also push prices higher by driving up electricity demand.
The surging prices are good news for Western Canada, where the country's natural gas production is concentrated.
But an industry group says labour shortages remain an ongoing challenge for drillers.
This report by The Canadian Press was first published May 27, 2022.
The Canadian Press
Federal government posts $95.6 billion deficit for 2021-2022 fiscal year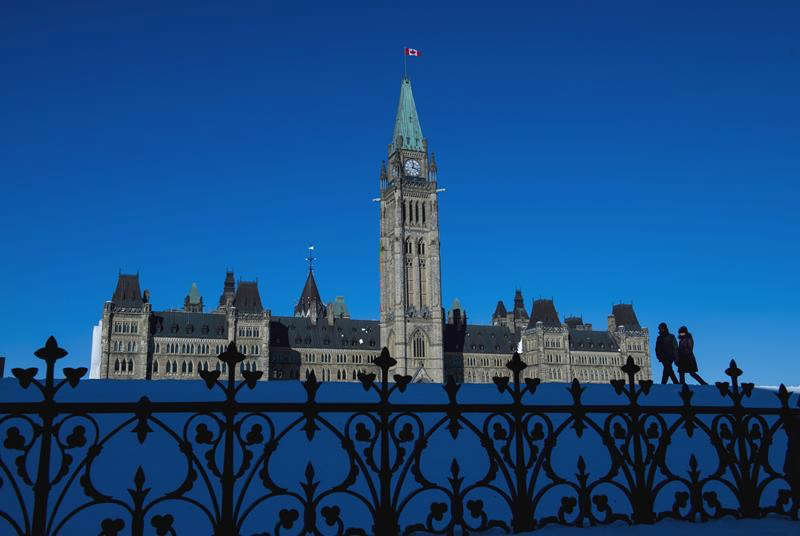 OTTAWA — The federal government posted a deficit of $95.6 billion for its 2021-22 fiscal year.
In its monthly fiscal monitor report, the Finance Department says the tally for the April 2021 to March 2022 period compared with a deficit of $314.0 billion a year earlier.
Program expenses, excluding net actuarial losses, totalled $457.3 billion, down from $577.6 billion a year earlier due in large part to lower transfers to businesses, individuals, and other levels of government.
Public debt charges rose to $24.8 billion compared with $20.5 billion a year earlier.
Revenue for the fiscal year totalled $396.8 billion, up from $299.5 billion, due to higher tax and other revenues.
Net actuarial losses were $10.3 billion, down from $15.4 billion.
This report by The Canadian Press was first published May 27, 2022.
The Canadian Press