Canadian Tire uses customer data from loyalty rewards program to boost sales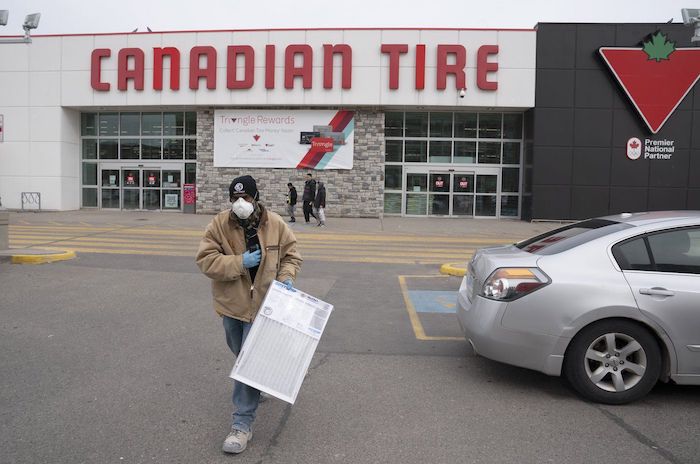 By Brett Bundale
One of Canada's biggest retailers is using customer data mined through its loyalty program and credit cards to drive sales and counter the potential demand impact of rising prices.
Canadian Tire Corp. Ltd. said Thursday it is focused on attracting and engaging rewards members as a way to gain insight into shopping habits and shape sales through promotions.
The company's emphasis on its rewards program underscores the growing value of personal shopping data in the highly competitive retail environment.
"In addition to the rich first-party data we can mine through our Triangle Rewards loyalty program, our Triangle credit card provides critical insights into our customers and their preferences and shopping behaviours," Greg Hicks, Canadian Tire president and CEO, said during a call with analysts to discuss the company's quarterly results.
"Our ability to engineer demand with our high-low programming across all banners has us being much more relevant," he said. "We feel prepared to address any concerning shifts and spend behaviour at a customer level."
Canadian Tire raised its dividend by 25 per cent as it reported its first-quarter profit and revenue rose compared with a year ago.
Overall, the company reported net income attributable to shareholders of $182.1 million or $3.03 per diluted share, up from $151.8 million or $2.47 per diluted share a year earlier.
Revenue for the quarter ended April 2 totalled $3.84 billion, up from $3.32 billion in the same quarter last year.
Comparable sales at its Canadian Tire retail business grew 4.5 per cent, with automotive, hockey and winter categories leading the way.
The company's Mark's banner saw comparable sales gain 17.1 per cent amid stronger sales of industrial footwear and jeans while SportChek stores gained 10.2 per cent on higher winter sports and apparel sales.
Meanwhile, Canadian Tire's use of loyalty member data highlights the increasing sophistication of in-store and online promotions that aim to boost customer spending.
Canadian Tire retail, for example, has created a new "offer widget" function, that encourages customers to use rewards to earn bonus electronic Canadian Tire money if they purchase a particular product.
In testing, the offer widget drove a 17 per cent increase in sales at Canadian Tire and a 34 per cent increase at Mark's, Hicks said.
"If you went back two years ago, you would have seen a lot more of a store being 20 (per cent) off as an example," said Gregory Craig, Canadian Tire chief financial officer.
"The use of targeted promotional offers is much more significant than it's been in the past."
Using customer data to target sales more effectively also benefits margins.
"With all of the data we have at our disposal, we've never been more able to really understand the value consumers crave," said TJ Flood, president of Canadian Tire retail.
"We're always trying to strike that balance between managing margins and inspiring demand and also not giving an inch on being priced competitively."
Still, the company is managing through a tight labour market and ongoing supply issues.
"When you look at labour in the marketplace right now, it is challenging," Flood said. "But our dealer network is very entrepreneurial, and very, very aggressive at the local level with attracting and retaining talent."
Although there are concerns about how shutdowns in China will ripple through the global supply chain, Hicks said the impact is minimal.
"It's important to know that the ports in Shanghai and Beijing are not shut down," he said. "The reality is the supply chains out of China are functioning better than they were a year ago."
Hicks added that the company has adjusted lead times and is continuing to use charter vessels to ensure inventory arrives on time.
While shoppers may start to rein in spending amid high inflation, he said the company is ready to roll out its "demand elasticity drivers" and rewards program to deliver choice and value to customers.
This report by The Canadian Press was first published May 12, 2022.
Companies in this story: (TSX:CTC.A)
Telus signs deal to buy LifeWorks in deal valued at $2.9 billion including debt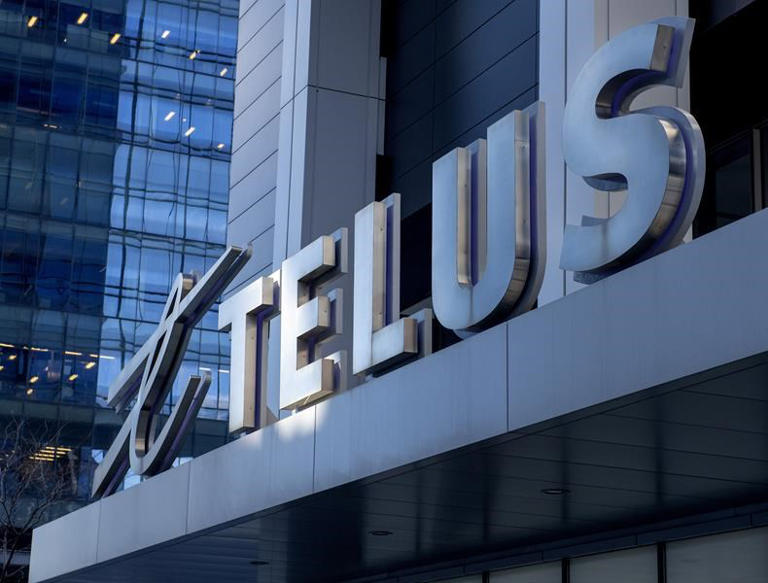 VANCOUVER — Telus Corp. has signed a deal to buy LifeWorks Inc. valued at $2.9 billion including debt as it pushes further into employee wellness and healthcare services.
LifeWorks, formerly known as Morneau Shepell, is an HR firm that helps companies with employee and family assistance plans, absence management, pension and benefits administration and retirement planning.
The transaction will add LifeWorks' employee and family assistance program and benefit administration capabilities to Telus Health's digital technologies.
Telus Health offers virtual care and provides patients access to digital pharmacy options, home health monitoring and electronic health records.
"This transaction is financially compelling and strategically attractive to Telus, and a natural complement to Telus Health," Telus CFO Doug French said in a statement Thursday.
The move comes as digital health and virtual care services saw great success during the COVID-19 pandemic amid lockdowns and concerns about spreading the virus.
Under the agreement, LifeWorks shareholders will have the option to receive $33 in cash or 1.0642 Telus shares for each LifeWorks share, subject to proration.
The amount of cash and number of shares will be limited so that Telus will pay for half the deal in cash and half in shares.
Scotiabank analyst Jeffrey Fan sees the transaction strengthening Telus' place in the digital health industry.
"This acquisition will position the company as not only a significant force in the corporate well-being and EAP (employee assistance program) space in Canada but also opens the potential for more growth and tuck-ins internationally," he said in a note to clients.
Desjardins analyst Jerome Dubreuil also views the proposed acquisition as a positive for Telus.
"The deal could also significantly increase Telus Health's scale and make the unit mostly self-sufficient in terms of funding new initiatives," he said in a note to clients.
Telus expects the transaction to help generate annual savings in the range of $170 million to $200 million over the next three-to-five years.
The combined companies have corporate clients across Canada, the U.S. and in over 160 countries covering more than 50 million lives globally.
While analysts are generally positive on the deal, some money managers aren't totally excited about it in this market climate.
"The premium (Telus) is paying in a market that is only going one way is not a good look," said Baskin Wealth Management's chief investment officer Barry Schwartz.
The deal requires support by a two-thirds majority vote by LifeWorks shareholders as well as court and other regulatory approvals.
The companies hope to close the deal in the fourth quarter of 2022.
Telus said on the conference call with analysts that it does not anticipate much overlap on services between the two organizations both in Canada and internationally, and expects the regulatory process to be "smooth sailing."
LifeWorks shares closed at $18.20 on the Toronto Stock Exchange on Wednesday. Telus shares closed at $29.36.
News of the deal sent LifeWorks stock up nearly 69 per cent in early trading Thursday.
This report by The Canadian Press was first published June 16, 2022.
Companies in this story: (TSX:T, TSX:LWRK)
The Canadian Press
Cenovus Energy acquires BP's 50 per cent stake in Sunrise oilsands project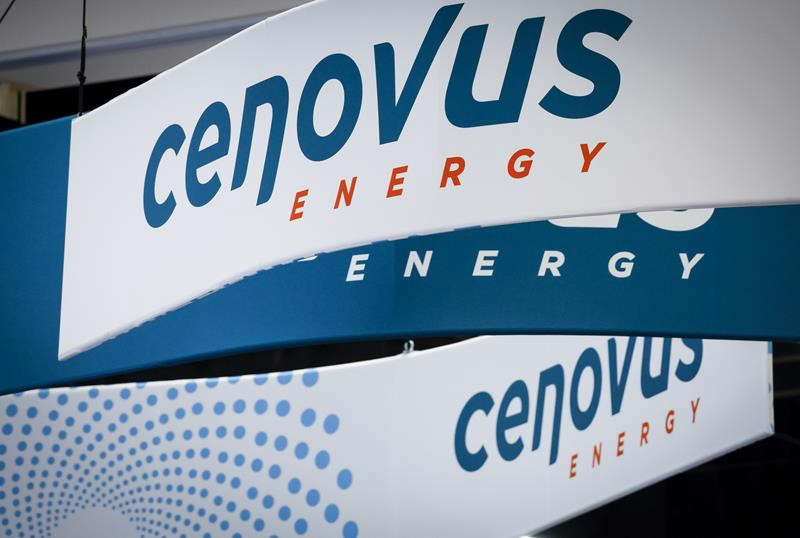 CALGARY — Cenovus Energy Inc. says it has signed an agreement to buy the 50 per cent stake in the Sunrise oilsands project in northern Alberta that it does not already own from BP.
The company will pay $600 million in cash plus a variable payment with a maximum cumulative value of $600 million expiring after two years.
Cenovus will also give BP its 35 per cent stake in the undeveloped Bay du Nord project in offshore Newfoundland and Labrador.
Cenvous CEO Alex Pourbaix says acquiring the remaining working interest in Sunrise will allow the company to fully benefit from what he says are significant optimization opportunities.
Cenovus is the operator of the Sunrise project, which currently produces about 50,000 barrels per day. It expects to achieve nameplate capacity of 60,000 bpd through a multi-year development program.
The transaction has an effective date of May 1 and is expected to close in the third quarter of this year, subject to closing conditions.
This report by The Canadian Press was first published June 13, 2022.
Companies in this story: (TSX:CVE)
The Canadian Press