Canada's top five federal contaminated sites to cost taxpayers billions to clean up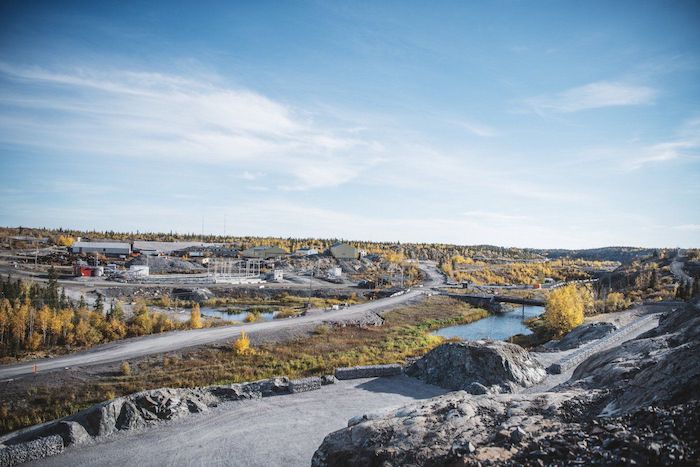 By Emily Blake in Yellowknife
With a cost estimate of $4.38 billion, remediation of the Giant Mine, one of the most contaminated sites in Canada, is also expected to be the most expensive federal environmental cleanup in the country's history.
The figure, recently approved by the Treasury Board of Canada, spans costs from 2005 until 2038, when active remediation at the former Yellowknife gold mine is anticipated to end. That includes $710 million the federal government said has already been spent, but does not include costs for long-term care and maintenance.
"It doesn't bother me so much that it's going to cost $4 billion to clean up Giant Mine. What really bothers me is that the taxpayer is covering that cost," said David Livingstone, chair of the Giant Mine Oversight Board.
It indicates the federal government failed to ensure private developers provided financial security to remediate sites. He said while that has improved over time, there will likely be more issues in the future.
"We as a society need to get a better handle on what it costs us to support mining industry and oil and gas industry," he said. "If the numbers suggest that it's going to cost more to clean up a site than that site generated in revenue to the Crown, we've got a problem."
There are more than 20,000 locations listed in the federal contaminated sites inventory, from dumps and abandoned mines to military operations on federal land.
Environment and Climate Change Canada says that after Giant Mine, the four most expensive cleanups are the Faro Mine in Yukon, the Port Hope Area Initiative in Ontario, Esquimalt Harbour in British Columbia and Yukon's United Keno Hill Mine.
More than $2 billion has been spent on the five sites so far, and it's anticipated they will cost taxpayers billions more in the coming years. Their final price tags are not yet known.
The most recent numbers from the Treasury Board of Canada indicate more than $707 million has been spent on remediation, care and maintenance at Faro Mine, a former open pit lead-zinc mine. Its remediation project is expected to take 15 years to complete and is currently estimated to cost $1 billion, plus $166 million for the first 10 years of long-term operation and maintenance.
Parsons Inc. was awarded a $108-million contract in February for construction, care and maintenance at Faro Mine until March 2026, with the option to extend the contract for the duration of active remediation. The company said the contract could ultimately span 20 years and exceed $2 billion.
In 2012, Ottawa committed $1.28 billion in funding over 10 years for the cleanup of historical low-level radioactive waste in the municipalities of Port Hope and Port Grandby, Ont. To date more than $722 million has been spent on assessment and remediation.
The Port Grandby Project was completed earlier this year and has moved into long-term monitoring for hundreds of years. The Port Hope cleanup, which started in 2018, will continue into 2030.
The cleanup in the Esquimalt Harbour seabed in Victoria currently has a budget of $162.5 million. Roughly $214 million has already been spent on remediation and assessment. The Department of National Defence said that may include costs before 2015, when the remediation project began.
Cleanup of United Keno Hill Mine, a historical silver, lead and zinc mining property near Yukon's Keno City, is estimated to cost $125 million, including $79 million during its active reclamation phase. That is expected to begin in 2023 and take five years, followed by a two-year transition phase then long-term monitoring and maintenance. More than $67 million has been spent on remediation, care and maintenance at the site so far.
Other costly federal sites that have been cleaned up include the Cape Dyer Dew-Line, 21 former radar stations across the Arctic, for $575 million, the Sydney tar ponds and coke ovens on Cape Breton Island, N.S., for nearly $398 million, and the 5 Wing Goose Bay air force base in Labrador, for $142.9 million.
The 2022 public accounts state the gross liability for the 2,524 federal contaminated sites where action is required is nearly $10 billion based on site assessments. Of the 3,079 unassessed sites, 1,330 are projected to proceed to remediation with an estimated liability of $256 million.
The federal contaminated sites action plan was established in 2005 with $4.54 billion in funding over 15 years. That was renewed for an additional 15 years, from 2020 to 2034, with a commitment of $1.16 billion for the first five years.
Jamie Kneen with MiningWatch Canada said the contamination from Giant Mine highlights the importance of the planning and assessment process for development projects.
"If you don't actually do any planning around something, you can end up with a pretty horrible mess," he said. "In this case, it killed people before they started even capturing the arsenic. We don't want that to happen anymore."
This report by The Canadian Press was first published Nov. 27, 2022.
___
This story was produced with the financial assistance of the Meta and Canadian Press News Fellowship.
Immigration increase alone won't fix the labour market, experts say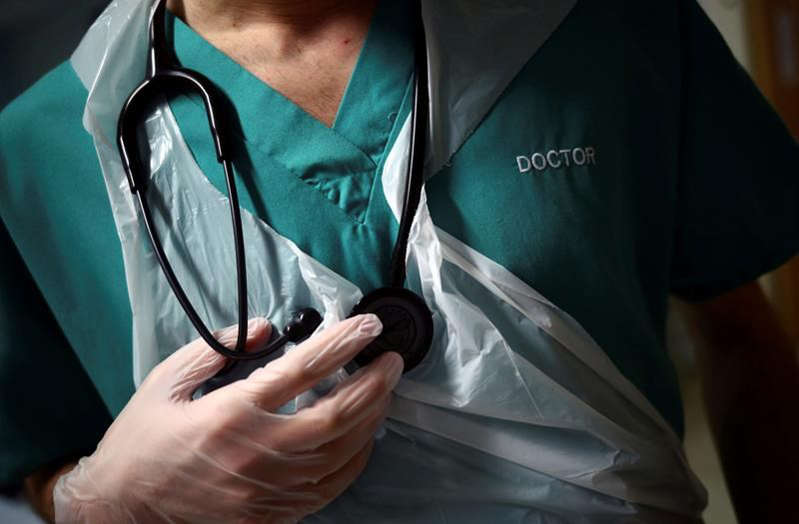 By Rosa Saba
Experts say Canada's plan to increase immigration may ease some pressures in the labour market, but bigger changes are needed to ensure new permanent residents are matched with the jobs that most need filling.
With the unemployment rate at historic lows, many companies are "starved" for workers, and new immigrants will help fill some of the need, said Ravi Jain, principal at Jain Immigration Law and co-founder of the Canadian Immigration Lawyers Association.
The federal government's new immigration plan calls for the admission of 1.45 million more new permanent residents over the next three years, beginning with 465,000 in 2023 and reaching 500,000 in 2025. That's compared with 341,000 in 2019.
According to Immigration, Refugees and Citizenship Canada, the plan is intended to help attract labour in key sectors, including healthcare, skilled trades, manufacturing and technology.
"It's clear that there are real gaps, real demands, and real needs," said Naomi Alboim, a senior policy fellow at Toronto Metropolitan University and a former Ontario Deputy Minister of Immigration.
But upping immigration levels is just one way to begin addressing those needs, she said — the government's plan should be part of a wider initiative to address temporary workers, international students and a larger range of jobs.
Change is needed to ensure new Canadians are well-matched to jobs that maximize their skills, qualifications and experience, said Alboim.
Recent immigrants are less likely to see their skills and education utilized than Canadian-born workers, Statistics Canada said, and new and recent immigrants are overrepresented in certain industries, including transportation and warehousing, and accommodation and food services.
Government policies have created a mismatch between the specific skills employers are looking for and the skills of immigrants being approved, Toronto immigration lawyer Sergio Karas said.
Some of this mismatch begins with international students, said Karas. Though many international students plan to become permanent residents after they graduate, many of them aren't in programs for jobs that are in demand by immigration policies, like healthcare or trades, he said.
International students and temporary foreign workers (TFWs) have made up an increasingly large portion of Canada's economic immigrants, or those selected for their contribution to the economy, who made up more than half of recent immigrants in 2021, Statistics Canada said.
In 2020, 67 per cent of the country's principal applicants in the economic class were previously temporary foreign workers or international students, the agency said.
But that 67 per cent is a relatively small portion of all the temporary workers and international students in Canada, said Alboim. Canada had 777,000 TFW work permit holders in 2021, and almost 622,000 international students that year, Statistics Canada said.
Canada's dependence on temporary workers to fill long-term gaps is a huge problem, said Alboim. It creates little incentive to improve wages, conditions or supports for temporary workers, she said.
Federal immigration policy seems laser-focused on jobs requiring higher levels of training and education, said Alboim, a barrier to permanent residency for many TFWs and international students.
That's despite the fact that much of Canada's labour shortage is in jobs that require lower levels of education or experience, jobs that many temporary workers and students take on, said Alboim.
The federal government should expand its scope to prioritize more of these kinds of jobs, she said.
"There are way, way, way more people here now with temporary status that will never be able to transition to permanent residency, assuming they want to, unless the rules for permanent residency are changed to recognize that we actually need them too," she said.
However, not all the onus lies on the federal government, Jain said. One ongoing problem has been immigrants' credentials not being recognized in Canada, and while there have been some recent changes aimed at improving that, more needs to be done, he said. These credentials are the jurisdiction of provinces and territories, not Ottawa.
Provincial and regional immigration programs often do a better job of bringing in workers who can meet a wide range of labour needs including in lower-skill jobs, Alboim said, noting those programs are set to increase under the federal government's plan.
A legislative amendment recently gave the minister of immigration the power to select immigrants for Express Entry programs based on specific qualities like occupation, but currently Alboim anticipates that use of that power will be focused on higher-level jobs.
"(There are) real needs at the high end, which immigration should certainly be focused on, but not exclusively," she said.
Jain agreed.
"My worry is that if the targeted draws get too heavy, like if it's weighted too much in terms of the proportion of people coming in, then I worry that some of these other folks will get marginalized," he said.
"There needs to be some kind of a balance."
— With files from Lee Berthiaume
This report by The Canadian Press was first published Jan. 19, 2023.
Popular roller-coaster at West Edmonton Mall amusement park to be removed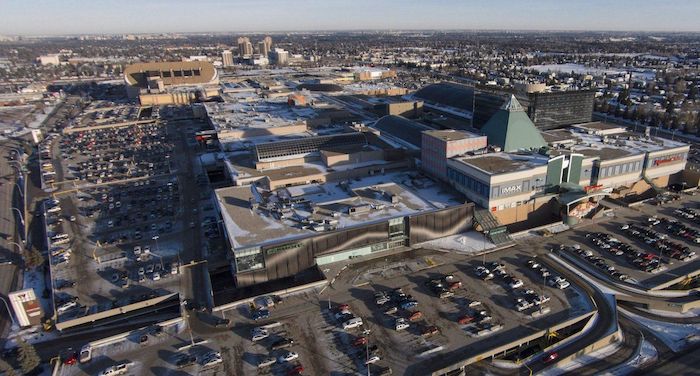 Canada's largest shopping centre says a popular roller-coaster at its amusement park is being removed after nearly 40 years in operation.
West Edmonton Mall's vice-president of parks and attractions says in a statement that while the Mindbender will be missed, the mall is excited to announce it is working on new plans for the site.
The Mindbender was known as the world's tallest and longest indoor, triple-loop roller-coaster.
In 1986, three people were killed on the roller-coaster, which forced the mall to shut it down for a year for safety modifications.
Galaxyland initially opened in 1983, but was known as Fantasyland until 1995.
The indoor amusement park partnered with Hasbro in 2022 and features attractions licensed from the franchise.
This report by The Canadian Press was first published Jan. 30, 2023.