Canada needs 300,000 new rental units to avoid gap quadrupling by 2026: report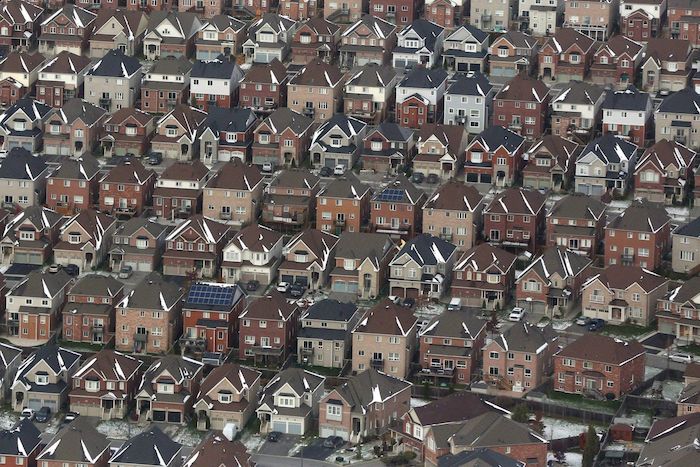 An aerial view of houses in Oshawa, Ont. is shown on Saturday, Nov. 11, 2017. A Royal Bank of Canada report predicts Canada's rental housing shortage will quadruple to 120,000 units by 2026 without a significant boost in rental stock. THE CANADIAN PRESS/Lars Hagberg
By Sammy Hudes in Toronto
Canada's rental housing shortage will quadruple to 120,000 units by 2026 without a significant boost in stock, Royal Bank of Canada said in a report Wednesday.
In order to reach the optimal vacancy rate of three per cent, the report suggested Canada would need to add 332,000 rental units over the next three years, which would mark an annual increase of 20 per cent compared with the 70,000 units built last year.
The research analyzed vacancy rate data released in January by the Canada Mortgage and Housing Corporation (CMHC).
Canada's vacancy rate fell to 1.9 per cent in 2022, its lowest point in 21 years, from 3.1 per cent in 2021.
Competition for units also drove the highest annual increase in rent growth on record, by 5.6 per cent for a two-bedroom unit.
Canada's rental housing stock grew by 2.4 per cent in 2022, led by Calgary at 7.4 per cent and Ottawa-Gatineau at 5.5 per cent, while Toronto and Montreal saw the smallest percentage increases at 2.1 per cent and 1.4 per cent, respectively.
"We haven't seen that many additions to the purpose-built inventory in almost a decade, so you would think that added supply of units would ease some of the competition, but what the CMHC rental market data revealed to us was that it didn't," said RBC economist Rachel Battaglia.
Slow growth in Canada's two most populous cities has been outpaced by rapidly increasing demand, partly fuelled by high immigration levels, she said. Annual federal immigration targets are set to grow eight per cent by 2025, meaning demand is unlikely to let up.
Battaglia also pointed to affordability and behavioural preferences for the influx of rentals sought. She said more Canadians are choosing to live alone, meaning fewer incomes per household.
"You have a lot of people being funnelled into the rental market who maybe would have liked to own something but it's just not financially in the books for them right now," said Battaglia.
The report estimated an existing deficit of 25,000 to 30,000 units of rental stock across Canada. In addition to building more supply, it recommended turning condo units into rentals, converting commercial buildings and adding rental suites to existing homes to help ease the pressure.
Without such measures, Battaglia said the market could "become infinitely more competitive."
"Which is not something that we want to realize given the competition we're already seeing," she said.
"You're already seeing rents increase dramatically."
This report by The Canadian Press was first published March 22, 2023.
Nevada Legislators weigh plan to put MLB stadium on Las Vegas Strip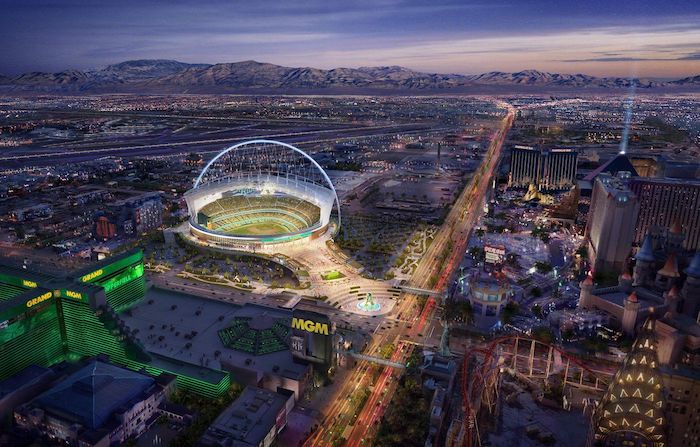 Minister reviewing CBC's mandate with eye to making it less reliant on advertising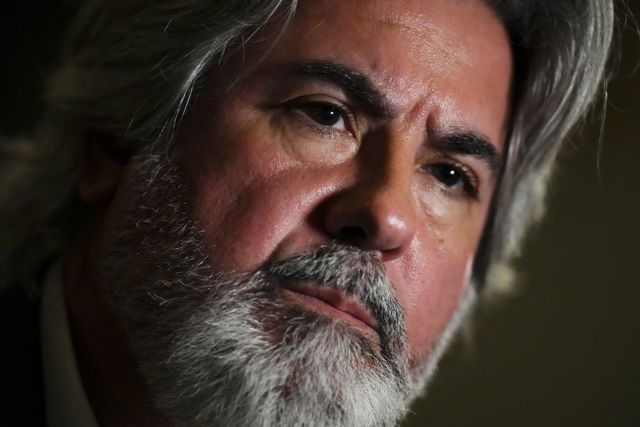 Canadian Heritage Minister Pablo Rodriguez is hinting that the Liberal government's online news bill could help the public broadcaster less reliant on advertising dollars. Rodriguez leaves a cabinet meeting on Parliament Hill in Ottawa on Tuesday, May 2, 2023. THE CANADIAN PRESS/Sean Kilpatrick
Heritage Minister Pablo Rodriguez is hinting that the Liberal government's online news bill could help the national public broadcaster become less reliant on advertising dollars.
Rodriguez says he has begun reviewing CBC/Radio-Canada's mandate, including ways the government can provide more funds to the public broadcaster.
Rodriguez's mandate letter from the prime minister says the goal in providing more money is to eliminate advertising during news and other public affairs shows.
During a House of Commons heritage committee meeting today, Rodriguez says the the CBC will financially benefit from passage of the online news act, also known as C-18.
The bill, being studied in the Senate, would require tech giants to pay Canadian media companies for linking to or otherwise repurposing their content online.
The parliamentary budget officer released a report last year that shows news businesses are expected to receive over $300 million annually from digital platforms when the online news bill becomes law.
This report by The Canadian Press was first published May 29, 2023.