Boy killed in Brampton fire called 911 to report that he was trapped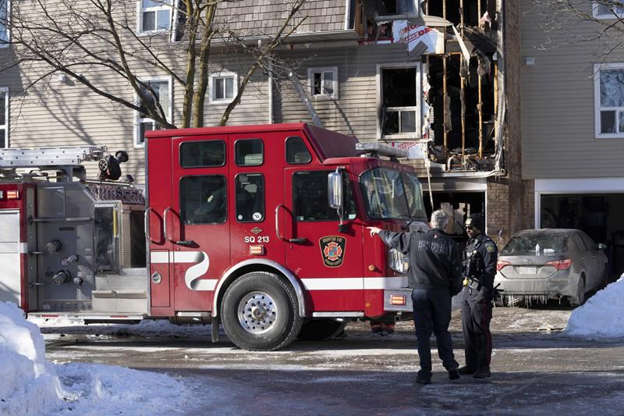 BRAMPTON, Ont. — The mayor of Brampton, Ont., says one of the three boys killed in a house fire Thursday called 911 to report the blaze, but firefighters couldn't get there in time to save the children.
Patrick Brown says the boy told the emergency dispatcher that he was stuck in the house.
Brown says it only took six minutes for fire trucks to reach the burning house, but by then, the home was fully engulfed in flames.
The boys, who have not been publicly named, but who were aged nine, 12, and 15, died after being taken to hospital.
The local fire department and Office of the Fire Marshal are investigating.
Peel Police Const. Akhil Mooken said Thursday that a mother left her home that morning to drop a younger child off at school, and returned to find the house engulfed in flames.
It's one of five fatal fires across Ontario that have together claimed 15 lives so far this month.
The Office of the Fire Marshal, which is tasked with investigating such fires in the province, said the numbers of both fatal fires and deaths have dipped compared to January of last year, but there are significantly more deaths than in January 2020.
This report by The Canadian Press was first published Jan. 21, 2022.
The Canadian Press
Ottawa interim police chief Steve Bell didn't ask feds to invoke Emergencies Act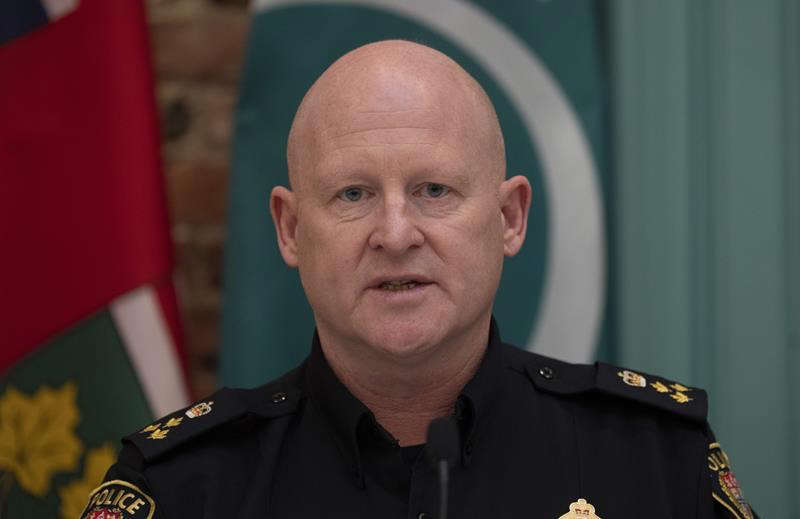 Ottawa's interim police chief says he did not ask the federal government to invoke the Emergencies Act during the "Freedom Convoy" in February.
The Liberals have said law enforcement asked for additional powers that could only be granted by declaring a national emergency.
Last week, however, Commissioner Brenda Lucki also said the RCMP did not ask the federal government to use the act.
Ottawa interim chief Steve Bell spoke to a parliamentary committee today, along with representatives from the Ontario Provincial Police, the RCMP and Gatineau police, about issues with jurisdiction in downtown Ottawa.
The committee on Procedure and House Affairs is examining whether the Parliamentary Protective Service should have jurisdiction over Wellington and Sparks streets, in addition to its current oversight of the parliamentary precinct.
Bell says there will need to be clarity on the boundaries of each organization's responsibility if any changes are made, and clarity about what happens when events such as protests cross over those boundaries.
This report by The Canadian Press was first published May 17, 2022.
The Canadian Press
Multiple reports say Marner's SUV was stolen in an armed carjacking in west Toronto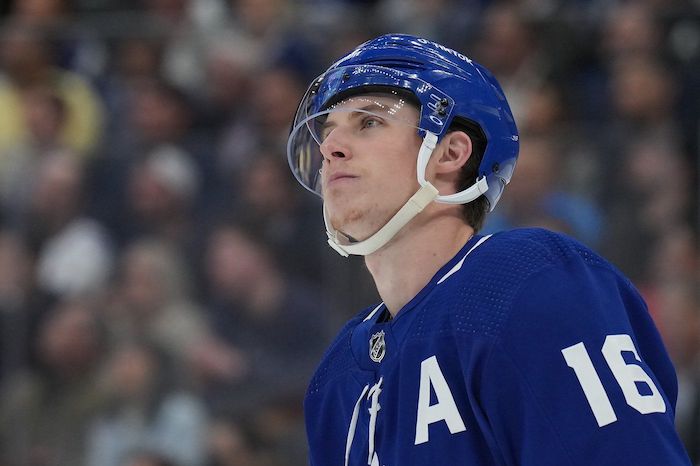 There are multiple reports that an SUV belonging to Toronto Maple Leafs star Mitch Marner has been stolen in a carjacking in the city's west end.
The Toronto Sun, Global News and City TV all quoted unnamed police sources as saying Marner's black Range Rover was taken outside a movie theatre in Etobicoke.
Police confirmed there was a carjacking without any injuries, but would not give any information out on the victims or witnesses.
The Sun says Marner was shaken but not hurt.
Police tweeted they were called to The Queensway and Islington Avenue area around 7:46 p.m. for reports of a man robbed of his car.
Authorities are looking for three suspects armed with two handguns and a knife, who took off in the stolen vehicle.
Marner and the Leafs were eliminated from the playoffs on Saturday in a seventh and deciding game against the Tampa Bay Lightning.
This report by The Canadian Press was first published May 17, 2022.