Bill Paxton family settles lawsuit with hospital over death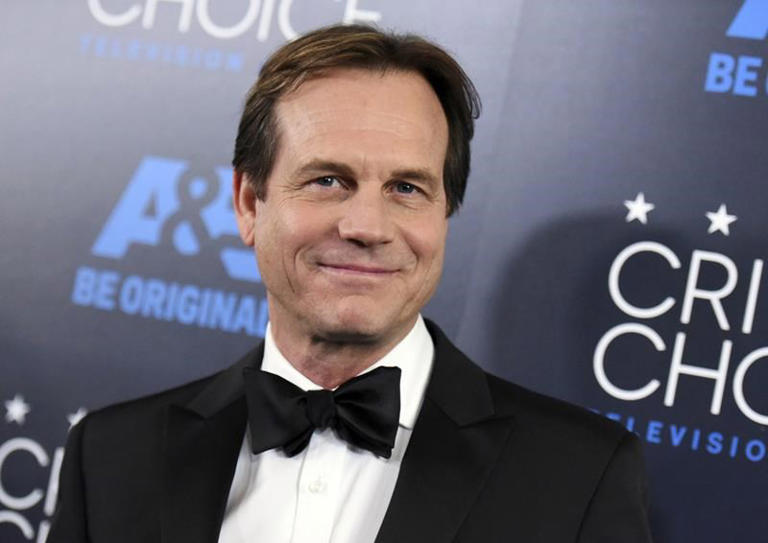 The family of the late actor Bill Paxton has agreed to settle a wrongful death lawsuit against a Los Angeles hospital and the surgeon who performed his heart surgery shortly before he died in 2017, according to a court filing Friday.
The suit, filed against Cedars-Sinai Medical Center more than four years ago, had been scheduled to go to trial next month. But attorneys for Paxton's wife of 30 years, Louise, and their two children, James and Lydia, filed a notice in Los Angeles Superior Court that they had agreed to settle the case.
"The matter has been resolved to the mutual satisfaction of the parties," plaintiffs' lawyers Bruce Broillet and Steve Heimberg said in a statement.
The terms are confidential, the attorneys said. Emails seeking comment from the defendants were not immediately returned. The agreement must still be approved by a judge.
Paxton, who starred in films including "Apollo 13," "Titanic" and "Aliens" and in television series including "Big Love," died on Feb. 25, 2017.
The cause was a stroke that came 11 days after surgery to replace a heart valve and repair aorta damage, according to his death certificate.
The lawsuit, filed a year later, alleged that the surgeon, Dr. Ali Khoynezhad, used a "high risk and unconventional surgical approach" that was unnecessary and that he lacked the experience to perform, and that he downplayed the procedure's risks.
The misguided treatment caused Paxton to suffer excessive bleeding, cardiogenic shock and a compromised coronary artery, the suit alleged, and said that Cedars-Sinai knew that Khoynezhad, tended to "engage in maverick surgeries and show suboptimal judgment."
The defendants said in court documents that Paxton and his family knew and understood the risks involved in the procedure, and voluntarily went on with the surgery. The defendants' said there was no negligence that led to his death.
The four-year legal battle was marked by frequent attempts by the Paxton family to extract more discovery evidence from the hospital, and frequent court hearings over the issue.
Paxton, who was born and raised in Fort Worth, Texas, was among the industry's busiest actors from the early 1980s until his death, amassing nearly 100 credits, including "Twister" and "Weird Science." He was starring in the CBS drama series "Training Day" when he died.
___
Follow AP Entertainment Writer Andrew Dalton on Twitter: https://twitter.com/andyjamesdalton
___ This story has been updated to correct the date of Paxton's death.
Andrew Dalton, The Associated Press
Iranian who inspired 'The Terminal' dies at Paris airport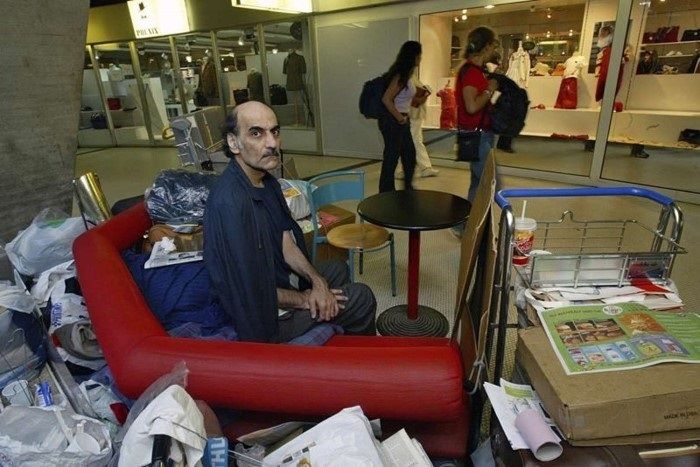 PARIS (AP) — An Iranian man who lived for 18 years in Paris' Charles de Gaulle Airport and whose saga loosely inspired the Steven Spielberg film "The Terminal" died Saturday in the airport that he long called home, officials said.
Merhan Karimi Nasseri died after a heart attack in the airport's Terminal 2F around midday, according an official with the Paris airport authority. Police and a medical team treated him but were not able to save him, the official said. The official was not authorized to be publicly named.
Nasseri lived in the airport's Terminal 1 from 1988 until 2006, first in legal limbo because he lacked residency papers and later by apparent choice.
Year in and year out, he slept on a red plastic bench, making friends with airport workers, showering in staff facilities, writing in his diary, reading magazines and surveying passing travelers.
Staff nicknamed him Lord Alfred, and he became a mini-celebrity among passengers.
"Eventually, I will leave the airport," he told The Associated Press in 1999, smoking a pipe on his bench, looking frail with long thin hair, sunken eyes and hollow cheeks. "But I am still waiting for a passport or transit visa."
Nasseri was born in 1945 in Soleiman, a part of Iran then under British jurisdiction, to an Iranian father and a British mother. He left Iran to study in England in 1974. When he returned, he said, he was imprisoned for protesting against the shah and expelled without a passport.
He applied for political asylum in several countries in Europe. The UNHCR in Belgium gave him refugee credentials, but he said his briefcase containing the refugee certificate was stolen in a Paris train station.
French police later arrested him, but couldn't deport him anywhere because he had no official documents. He ended up at Charles de Gaulle in August 1988 and stayed.
Further bureaucratic bungling and increasingly strict European immigration laws kept him in a legal no-man's land for years.
When he finally received refugee papers, he described his surprise, and his insecurity, about leaving the airport. He reportedly refused to sign them, and ended up staying there several more years until he was hospitalized in 2006, and later lived in a Paris shelter.
Those who befriended him in the airport said the years of living in the windowless space took a toll on his mental state. The airport doctor in the 1990s worried about his physical and mental health, and described him as "fossilized here." A ticket agent friend compared him to a prisoner incapable of "living on the outside."
In the weeks before his death, Nasseri had been again living at Charles de Gaulle, the airport official said.
Nasseri's mind-boggling tale loosely inspired 2004's "The Terminal" starring Tom Hanks, as well as a French film, "Lost in Transit," and an opera called "Flight."
In "The Terminal," Hanks plays Viktor Navorski, a man who arrives at JFK airport in New York from the fictional Eastern European country of Krakozhia and discovers that an overnight political revolution has invalidated all his traveling papers. Viktor is dumped into the airport's international lounge and told he must stay there until his status is sorted out, which drags on as unrest in Krakozhia continues.
No information was immediately available about survivors.
___
Angela Charlton in Paris contributed.
Jeffrey Schaeffer, The Associated Press
US Life Expectancy Down Three Years in Two Years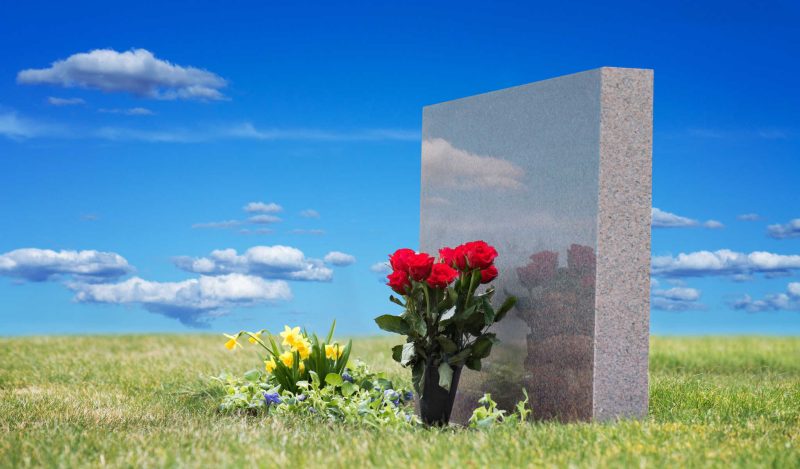 BY
JEFFREY A. TUCKER
Jared Kushner had not yet read the news most likely. He was just telling an interviewer that he is working on getting more healthy because his generation is likely to be the first to "live forever" or the "last generation that's going to die." Therefore we need to "keep ourselves in pretty good shape."
True, it would be awful to live forever and not be fit as a fiddle.
A good start to living forever might be, for example, taking steps toward longer life expectancy right now. Let's just say that it is not going well. Americans over two years have lost on average three years of life expectancy. It's a disaster by any standard, based on data that is mostly unfakeable.
Yes, it gets exasperating. At the very outset of lockdowns,so many said this would happen. The deployment of state power against a virus would unleash every manner of hell including economic collapse, population-wide demoralization, cultural confusion and crime, loss of hope, and overall ill-health. There was already a vast literature on this, and it was unbearably obvious that this would be the result.
Sadly, here we are two years later and all the data is pouring in. The CDC reports that in 2021, life expectancy fell yet again just as it did in 2020, for a total of nearly three years of lost life. The trend is grim.
It would be one thing if this was due entirely or even mostly to Covid. But the verified data on Covid death hasn't changed since January 2020: the average age of death is equal to or above the median age of life expectancy. The number of people listed as having died from Covid is borrowed entirely from other categories of death such as flu and other respiratory illnesses, and this is due to either misclassification or perhaps the well-known pattern of viral crowding out: the new bug pushes aside the old bug.
Apart from that, we've seen a huge increase in deaths – spiking in middle age – by liver disease, heart disease, accidental injury, and suicide, not to mention drug overdosers. In other words, these are lockdown deaths occurring to people at a much younger age than would typically die from (not with) Covid. There is also the truly terrifying possibility that the adverse effects of vaccines are driving some portion of this shocking trend.
"Until now, experts have been accustomed to measuring life expectancy changes in increments of months, not years," notes the New York Times. The trend affects all demographics except the Asian population.
It was the largest reduction in life expectancy in the United States over the course of a two-year period since the early 1920s, when life expectancy fell to 57.2 in 1923. That drop-off may have been related to high unemployment and suicide rates during an earlier recession, as well as a steep increase in mortality among nonwhite men and women.
What the Times here is calling an "earlier recession" is actually World War I or what was then known as the Great War. Multitudes of young men came back from war traumatized, depressed, and lost, and took their lives. The push for alcohol prohibition in 1920 exacerbated the trend. Prohibition was yet another case of a government smiting a proximate cause – under the influence of respected scientists – of a problem without dealing with the root issue.
So yes, the great progress came to an end however temporarily. Once life normalized again by the mid-1920s, lives started getting longer again.
There are few data points more clear in the course of history than the relationship between prosperity and life expectancy and also between prosperity and freedom. The first country where people lived beyond the age of 50 was the UK, where the Industrial Revolution took the deepest root. That change came to the US in the 1870s. Since then we've seen astonishing increases all over the world, depending again on prosperity, which in turn depends on freedom.
With travel and more human contact with people different from ourselves, we experienced the miraculous improvement of immune systems, such that the average immunity strength of 20th century humans surpassed that which we've ever before seen.
Gone were the times when small isolated tribes were utterly wiped out by exposure to a new virus. Instead, exposure and recovery granted human beings ever longer lives due to their improved ability to resist severe consequences of infection.
Here I credit the amazing Sunetra Gupta for the insight. I personally consider this point to be among the most brilliant and challenging in all epidemiologic and economic literature. And yet it seemed unexplored in any great depth.
But starting in March 2020, we went in the other direction. We degraded immune systems by mandating a lack of exposure. Again, we were warned early on that this path would result in more ill-health and vulnerability to every disease. Then, incredibly, government shut hospitals and medical services to elective surgeries and diagnostics – nearly everything but Covid. Just astonishing. Then they took away gyms, civic meetings, and community worship.
It was a perfect plan for killing people in the name of protecting them.
The people who did this to us deserve to be disgraced in memory.
We could go on here but the point is that the data is starting to pour in. They ruined progress. They wrecked lives. They degraded the experience of living on earth. The results in the US are uniquely bad in this sense because of other factors having to do with substance abuse, obesity and diet, and general neglect of physical and mental health. The lockdowns made it all worse.
The irony is as palpable as it is tragic. In the name of pandemic planning, the elites turned a manageable pathogen into a killer policy that sliced three years off the average life expectancy in the US, with costs that are truly incalculable. All the cover-ups, political propaganda, and excuse-making cannot cover up the vital statistics, which are among the most difficult to disguise. And they are looking ever more grim.
Jared Kushner, we now know, was hugely instrumental in bringing about this state of affairs. It was he, with two friends who probably share his immortalist conviction. who pushed the White House toward the first lockdowns. If he does manage to live forever in this world, the conditions his influence brought about have made that less likely than ever for everyone else.