Belgium spoils Canada's World Cup return with 1-0 win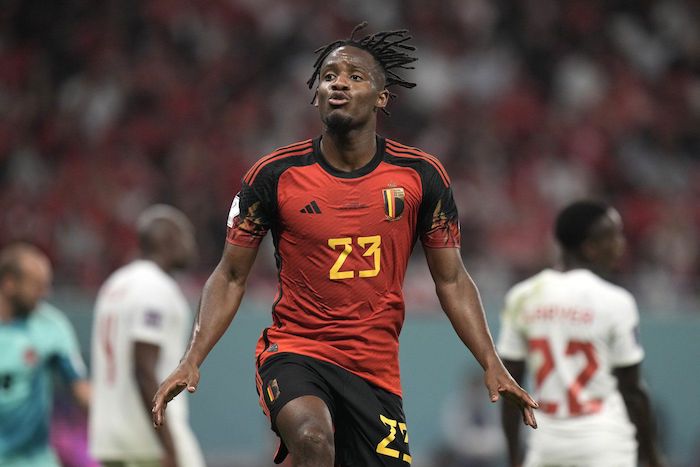 By Steve Douglas in Al Rayyan
AL RAYYAN, Qatar (AP) — Thibaut Courtois saved an early penalty and Michy Batshuayi scored the only goal to give Belgium a 1-0 win over Canada at the World Cup on Wednesday, spoiling the North American team's return to the tournament after 36 years.
The Canadians have yet to collect a point or even score a goal in four World Cup matches, which includes the three games from their debut in 1986.
Still, they outplayed second-ranked Belgium at times at Ahmad Bin Ali Stadium, with Alphonso Davies — the star of Canada's team — squandering the best chance when his penalty was blocked by Courtois.
With Eden Hazard ineffective and Kevin De Bruyne's passing unusually awry, Belgium often relied on the long ball from the back and that tactic led to the 44th-minute goal. Center back Toby Alderweireld split the defense with his pass and Batshuayi ran through to guide a left-footed finish into the far corner.
Batshuayi was only playing because first-choice striker Romelu Lukaku was injured and could potentially miss the entire group stage.
Canada had 21 shots compared to the nine of Belgium, whose well-established team filled with veterans was far from convincing.
There were six players in their 30s in the starting lineup, four of them having accrued more than 100 international appearances. Courtois and De Bruyne might reach three figures at this World Cup, in what looks like being a last hurrah for this group of players often described as a "golden generation."
The absence of Lukaku — a prolific scorer and big presence up front — is a huge blow to coach Roberto Martinez, with Batshuayi failing to impress aside from his well-taken goal.
Indeed, all the best moves came from a mobile and attacking Canada team in front of their loud, Maple Leaf-waving fans.
Davies stood out with his driving runs from left back while captain Atiba Hutchinson, at the age of 39, became the oldest outfield player to start a World Cup match.
They had 14 shots in the first half alone, the most by a team at the World Cup without scoring in 16 years.
___
AP World Cup coverage: https://apnews.com/hub/world-cup and https://twitter.com/AP_Sports
Disney faces losing control of its kingdom with Florida bill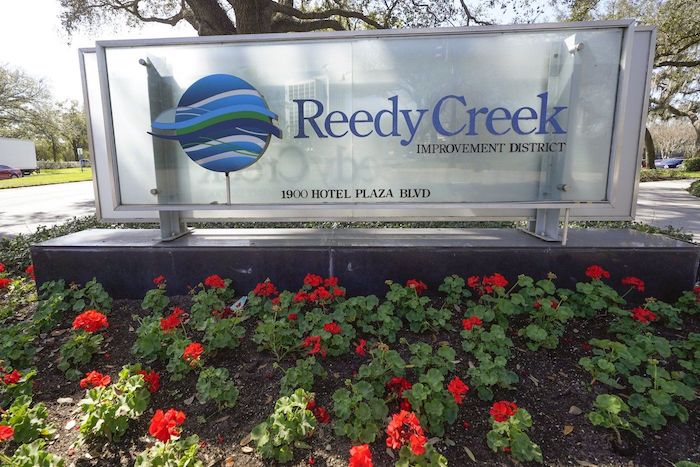 By Mike Schneider in Orlando
ORLANDO, Fla. (AP) — Disney's government in Florida has been the envy of any private business, with its unprecedented powers in deciding what to build and how to build it at the Walt Disney World Resort, issuing bonds and holding the ability to build its own nuclear plant if it wanted.
Those days are numbered as a new bill released this week puts the entertainment giant's district firmly in the control of Florida's governor and legislative leaders in what some see as punishment for Disney's opposition to the so-called "Don't Say Gay" lawchampioned by Republican Gov. Ron DeSantis and the Republican-controlled Legislature.
"Disney won't like it because they're not in control," said Richard Foglesong, professor emeritus at Rollins College, who wrote a definitive account of Disney's Reedy Creek Improvement Districtin his book, "Married to the Mouse: Walt Disney World and Orlando."
With that loss of control comes an uncertainty about how Disney's revamped government and Walt Disney World, which it governs, will work together — whether the left hand always will be in sync with the right hand as it has been with the company overseeing both entities.
The uniqueness of Disney' government, where building inspectors examine black box structures holding thrill rides instead of office buildings, also complicates matters. The district essentially runs a midsize city. On any given day, as many as 350,000 people are on Disney World's 27,000 acres (11,000 hectares) as theme park visitors, overnight hotel guests or employees. The 55-year-old district has to manage the traffic, dispose of the waste and control the plentiful mosquitoes.
"What kind of control is preferable? Control by a private business or corporation, or control by appointed officials, appointed by governor of the state?" Foglesong said. "Will they have the expertise to be able to make the new district work as efficiently as the old district works?"
The bill prohibits anybody who has worked or had a contract with a theme park or entertainment complex in the past three years, or their relatives, from serving on the revamped district's board of supervisors, a prohibition that some experts say eliminates people with expertise in the field.
The bill's sponsor, Florida Rep. Fred Hawkins, a Republican from St. Cloud, defended the exclusion Tuesday.
"This was a provision I requested," Hawkins said. "We want to try to avoid any conflicts of interest of the new board members."
Under the bill's proposals, Florida's governor appoints the five-member board of supervisors to the renamed Central Florida Tourism Oversight District instead of Disney. Limits would be placed on the district's autonomy by making it subject to oversight and regulation by state agencies, and it would be unable to adopt any codes that conflict with state regulations. The district also would no longer have the ability, if it wanted, to own and operate an airport, stadium, convention center or nuclear power plant.
DeSantis started gunning for Disney's private government last year when the entertainment giant publicly opposed what critics call the "Don't Say Gay" law, which bars instruction on sexual orientation, gender identity and other lessons deemed not age-appropriate in kindergarten through third grade. Republican critics of the Disney district also argued it has given the company an unfair advantage over rivals in issuing bonds and financing expansion.
The Legislature passed a bill last year to dissolve the Disney government by June 2023.
Lawmakers are meeting this week for a special session to complete the state takeover of the district and approve other key conservative priorities of the governor on immigration and voter fraud. A Senate committee approved separate bills Tuesday to expand the governor's migrant relocation program and allow the statewide prosecutor to bring election crime charges.
Florida Rep. Anna Eskamani, a Democrat from Orlando, calledthe Disney bill on Monday a "power grab" by DeSantis, a potential 2024 presidential candidate who has emerged as a fierce opponent of what he describes as "woke" policies on race, gender and public health. Such positions endear him to the GOP's conservative base but threaten to alienate independents and moderate voters in both parties who are influential in presidential politics.
The changes proposed in the legislation were welcomed by at least one group of Reedy Creek employees — firefighters who have clashed in the past with district leaders. Tim Stromsnes, a spokesperson for Reedy Creek Professional Firefighters Local 2117, said all the current board cares about is "bonds and low-interest loans for building Disney infrastructure, and zero about treating its employees fairly."
"We think they are going to be more receptive to first responders," Stomsnes said Tuesday of the proposed new board. "They're calling the governor a fascist for doing this … but he is actually fixing a fascist, Disney-owned government."
To the relief of taxpayers in neighboring Orange and Osceola counties, the district won't be dissolved, a prospect that had raised fears that the counties would have to absorb the district's responsibilities and raise property taxes significantly. The Reedy Creek Improvement District has more than $1 billion in bond debt.
In a statement, Orange County said officials were monitoring the bill.
The new bill appears to address some key questions raised by last year's legislation, primarily preserving the district's ability to raise revenue and service outstanding debt, said Michael Rinaldi, head of local government ratings for Fitch Ratings.
Foglesong expects a legal challenge should the bill pass. Disney didn't respond to an inquiry asking about any potential lawsuits.
"Disney works under a number of different models and jurisdictions around the world, and regardless of the outcome, we remain committed to providing the highest quality experience for the millions of guests who visit each year," Jeff Vahle, president of Walt Disney World Resort, said in a statement.
Disney could make an argument that their rights as a private business are being undermined, Foglesong said.
"It will have political appeal, the arguments they make, in a Republican state for a potential presidential candidate," Foglesong said. "It will be like, legally, 'How can you do this to us?' and politically, 'How can you do this to a corporation that has done so much for the state of Florida?'"
___
Associated Press writer Anthony Izaguirre in Tallahassee, Florida contributed to this report.
___
Follow Mike Schneider on Twitter at @MikeSchneiderAP
Canada announces $10 million in aid to Turkey and Syria after deadly earthquake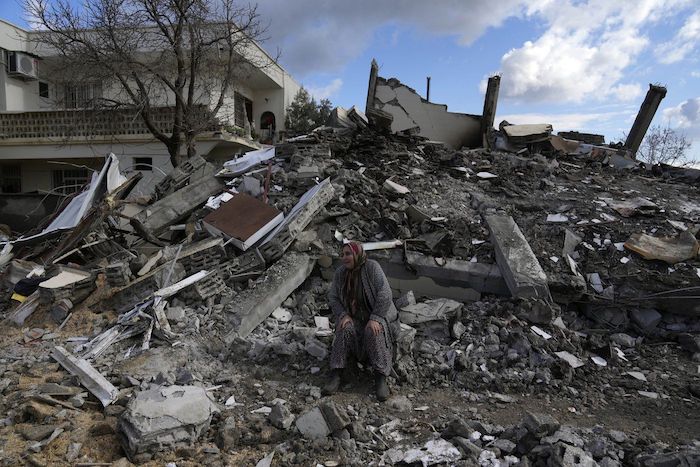 By Sharif Hassan
Ottawa will contribute $10 million to earthquake relief efforts in Turkey and Syria as part of an initial aid package, International Development Minister Harjit Sajjan said Tuesday.
Speaking to reporters after a cabinet meeting, Sajjan said the federal government is looking at providing further aid and considering deploying the country's disaster assistance response team to help with rescue operations and provide health services.
"We are conducting the needs assessment to look at what would be the next steps," Sajjan said, adding that "nothing is off the table."
The death toll of Monday's earthquake has surpassed 6,200 and is expected to rise as search and rescue operations continue.
The powerful 7.8 magnitude quake, which was followed by strong aftershocks, has levelled thousands of buildings to the ground across southeastern Turkey and parts of neighbouring Syria.
Turkish President Recep Tayyip Erdogan said 13 million of the country's 85 million people were affected, and he declared a state of emergency in 10 provinces.
Sajjan said Canada's initial aid package in response to international disasters is normally lower, but the amount is warranted given the magnitude of the earthquakes.
"Usually we start a little bit lower but given the magnitude, based on the feedback we were getting, we are actually going higher, once we have more (details) we will be able to move very quickly."
Sean Fraser, Minister of Immigration, Refugees and Citizenship of Canada, who also spoke with reporters after Tuesday's cabinet meeting, called the earthquakes an "absolute disaster," which has "devastated" members of the Syrian community he has spoken with.
"We are watching very closely, and I should say, not only from an immigration of point of view, but also global affairs and international development, to figure out what the best response may be," he said.
Turkish Canadians have also stepped in to raise funds and collect donations to send to their country of origin.
Baris Kafadar, the vice-president of the Federation of Canadian Turkish Associations, said the organization has set up a bank account to raise funds, and has set up locations where people can drop off non-monetary donations to be sent abroad.
"What is happening right now is we set up donation centres in Ottawa, Toronto, Montreal and Vancouver where people come in, they donate clothing, non-perishable food, toys, safety equipment, sanitary stuff, anything we can basically send back to Turkey," he said.
"Hopefully we can soon get enough money, find the right place to send the money to," he said.
– With files from The Associated Press
This report by The Canadian Press was first published Feb. 7, 2023.